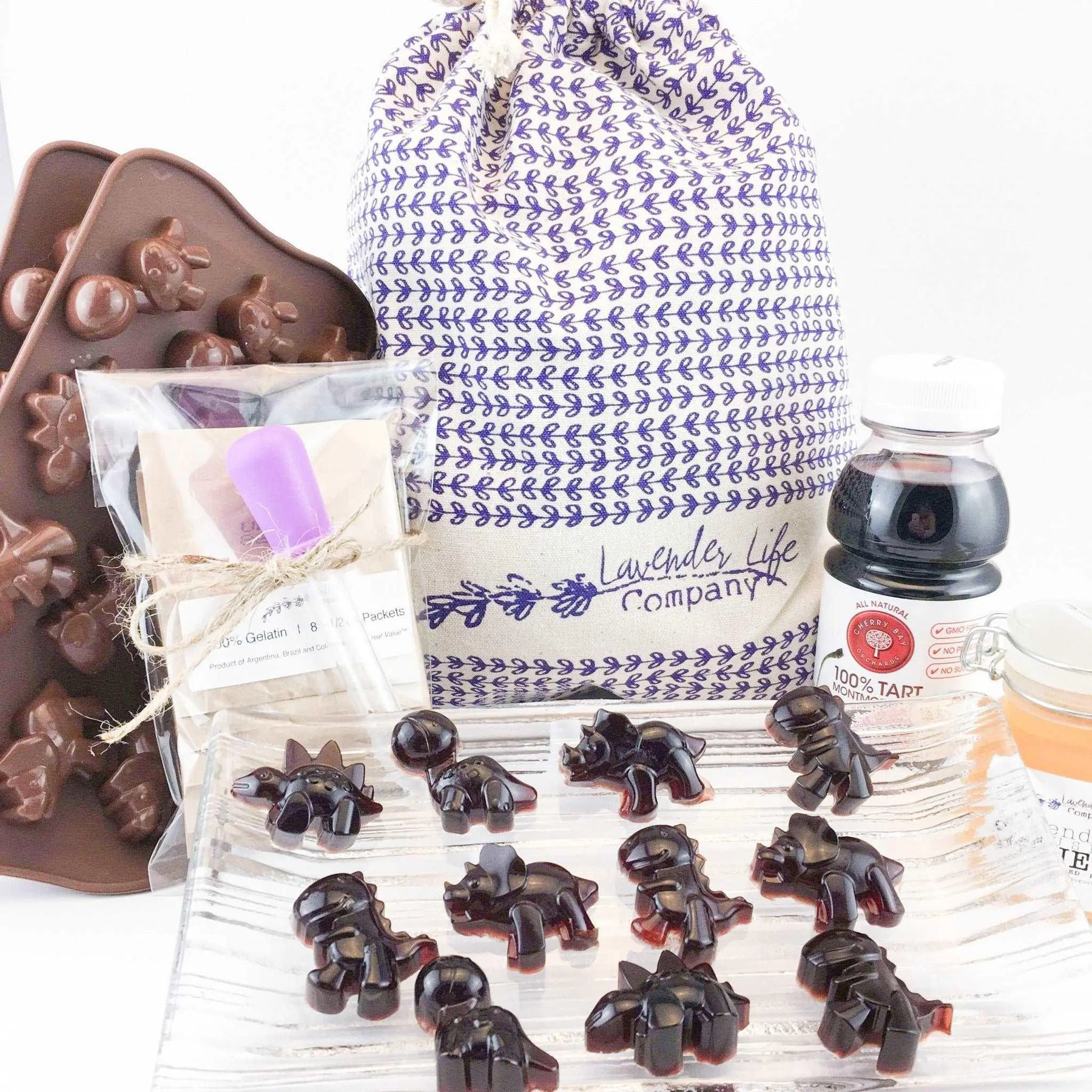 Gummy Kit & Kaboodle -Cherry/Lavender Honey (Makes 96+ Gummies)
Yum! Good Food- Good Fun! 
This Kit & Kaboodle contains everything you need to make 4 batches of super healthy Cherry Lavender Honey Gummies.
Just add water... Ready to eat in 10 minutes!
Kids are more likely to try and enjoy foods that they have grown, harvested or prepared themselves. Spend some special time with them and teach them how to make these treats. They taste so good and they are so good for them- and you too! Celebrate their engagement in healthy eating and helping!
Kit and Kaboodle Contains 3 Super Foods
Raw Lavender Infused Honey
Powerful Anti-Oxidant
Boosts Athletic Performance
Contains Tyrosines which Improve Learning
Induces Sleep
Montmorency Tart Cherry Concentrate
Reduces Inflammation
Improves Muscle Recovery
Pain-Relieving Analgesic
Natural Melatonin
Gelatin
Improves Digestion
Boosts Muscle Growth
Improves Hair/Skin/Nails
Eases Joint Pain
Improves Muscle Recovery
Pain-Relieveing Analgesic
Glycine Promotes Deeper Sleep
Very happy
Shipping was timely and everything was intact. I used the culinary lavender in some cupcakes and a cake. It was pleasant and not overpowering or soapy flavored. Thank you for the extra gift too!
Cullinary Lavendar Extract
Love this and shipped so quickly!!
I love the products!
I am very pleased with the lavender extract, syrup and culinary lavender. I enjoyed looking through the enclosed catalogue and thinking about future orders. I loved the included free gifts!
Lavender never tasted better
I bought a few different items. Extract, honey, dried flowers, tea. I love honey, and enjoy different flavors that the bees make. This is some of the best honey i have ever had. I could spoon it all day. The dried flowers are so rich in flavor, when brewed as a tea. Im excited to cook with the lavender and lavender vanilla extract. Very pleased with the quality and taste of lavender at its best. Will be buying from here again.
Lavendula😉
Culinary lavender has not disappointed! Fresh bright natural color and aroma in cute little jar!
THANKYOU once again for the quality & your caring efforts💜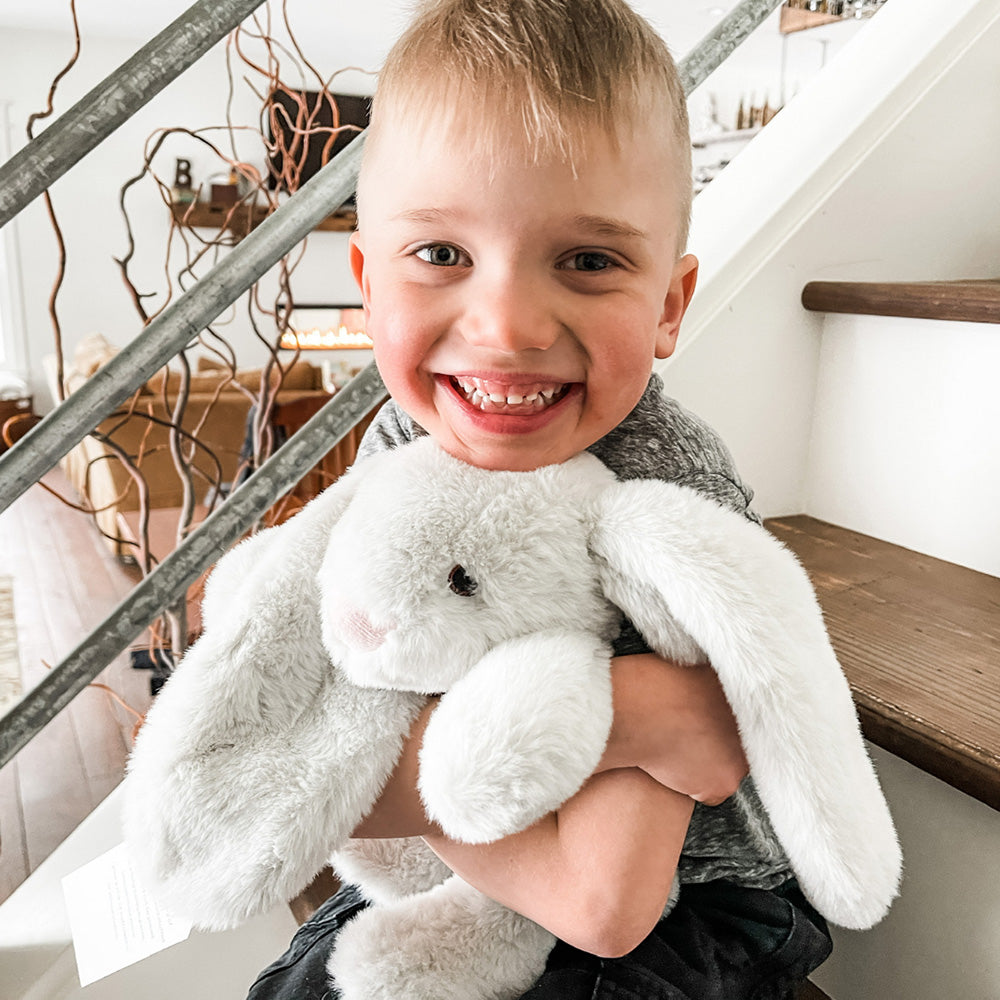 79,676 Xander Friends Donated
How We Give Back
For each and every Xander Bunny you purchase, we donate one to a child in foster care. This soft, warmable animal is filled with fresh Lavender flowers, grown in our fields, and soothing Michigan cherry pits. Designed for anyone who wants a bit of comfort or relaxation, this cuddly friend makes the perfect companion. Our mission is to give a warmable, Lavender filled Xander Bunny to every child in foster care.