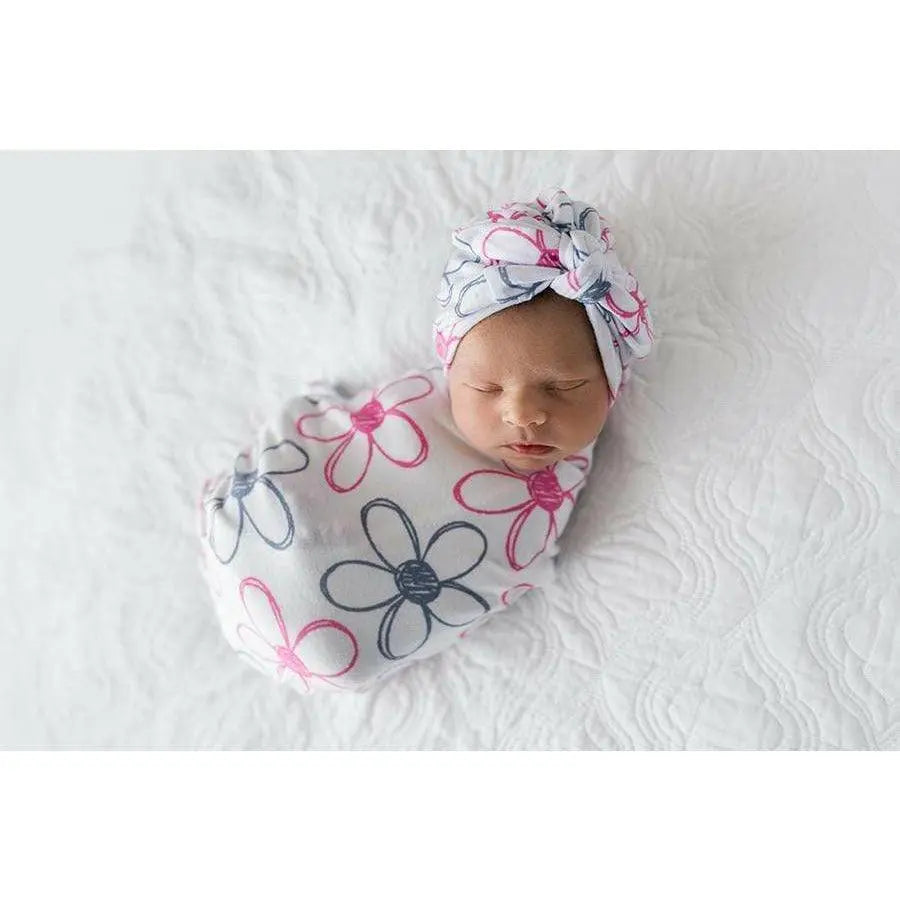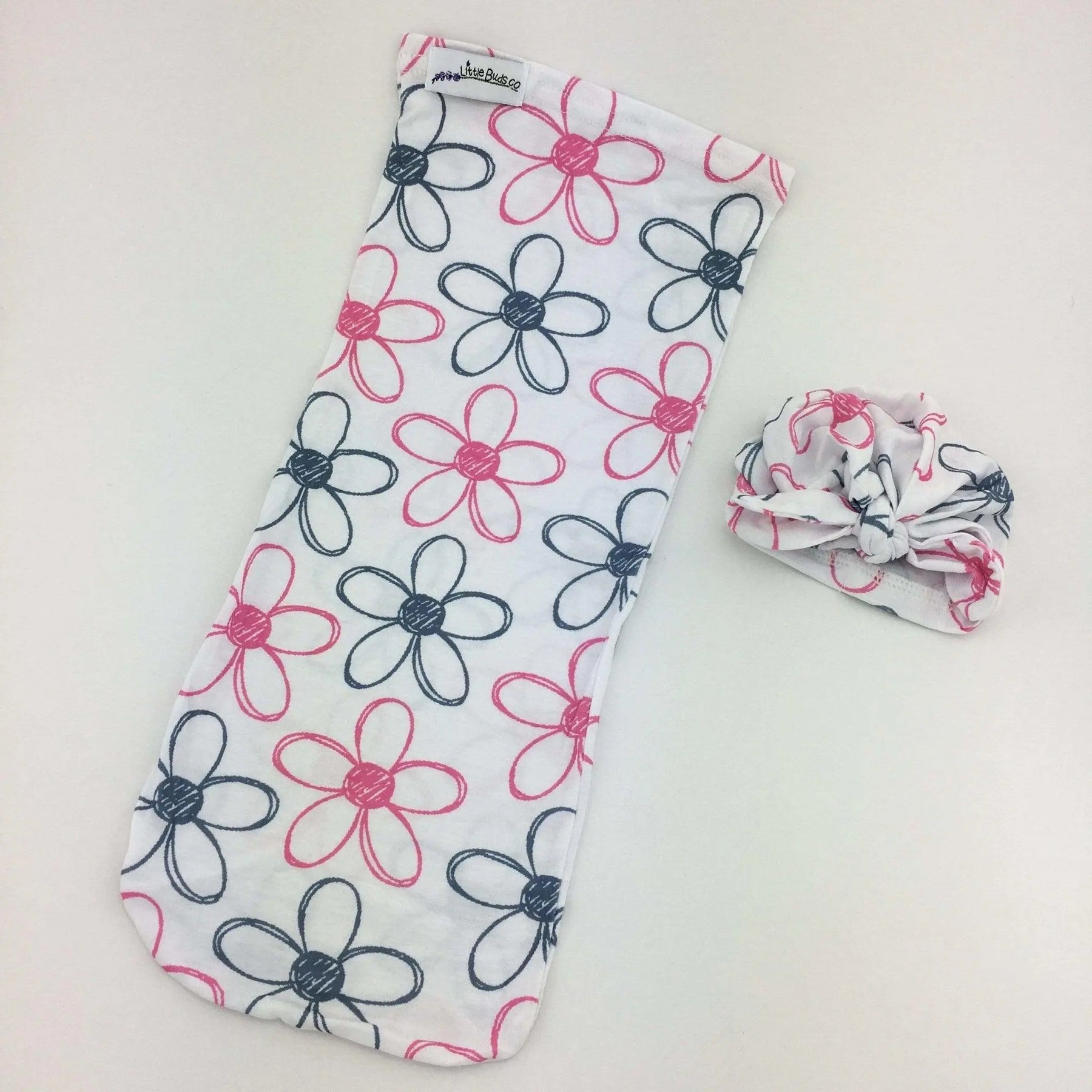 Newborn Cocoon Swaddle Set with Turban - Pink/Grey Flower
Sleep Buds create the perfect swaddle cocoon for newborns, with a matching cap for warmth!
We make these super-soft newborn swaddler sets from a light weight, breathable bamboo-knit fabric to keep all our newborn little bud friends warm, cozy and extra cute.
The pink/grey flower pattern is super-adorable for girls!
Ultra-Soft newborn swaddle sets with turban in 
pink/grey flower

.

New parents love the ultra-soft fabric of these swaddler sets!

Sleep Buds are breathable and stretchy enough to create the perfect cocoon for your newborn Little Bud. The matching turban is extra cute and easy to use.

There are no zippers, velcro or snaps to fuss with! The super soft, stretchy fabric simply pulls up to rest near baby's shoulders and stay snuggly in place.

Our designer line of cute, modern prints to keep your newborn Bud groovin' and trendy! This pink/grey flower design is great for girls!

Size: 0-3 months
Material: Bamboo with just a touch of Spandex for stretch
Care: Cool wash, lay flat to dry
Packaging: Each Sleep Bud and Cap is packaged with responsibly-sourced, recycled paper, making it ready for gifting.

Add a quick spritz of our Lavender Fog aromatherapy spray to the outside of the swaddler for a calming scent that helps babies relax!
So soft!
These burp pads are not only beautiful and so soft, they're also very large so they'll be easy to use and cover not the shoulder but will work for a lap pad too! I bought a set for my daughter to use and of course, I have to have a set at my house too!!!
Great product
What I really love about these burp cloths is that they are bigger than most so they spread out over your shoulder. Perfect for catching everything that comes your way! I am guessing you could even use them to place under your wee one when you change a diaper. Lots of different colors to choose from as well.
Gifted
Throughly happy with this product
Love it
Love it ! Fast shipping too, great packaging
swaddle buds
i loved it only thing is thought it came with a hat?gave it to Bethany today at her shower loved the material!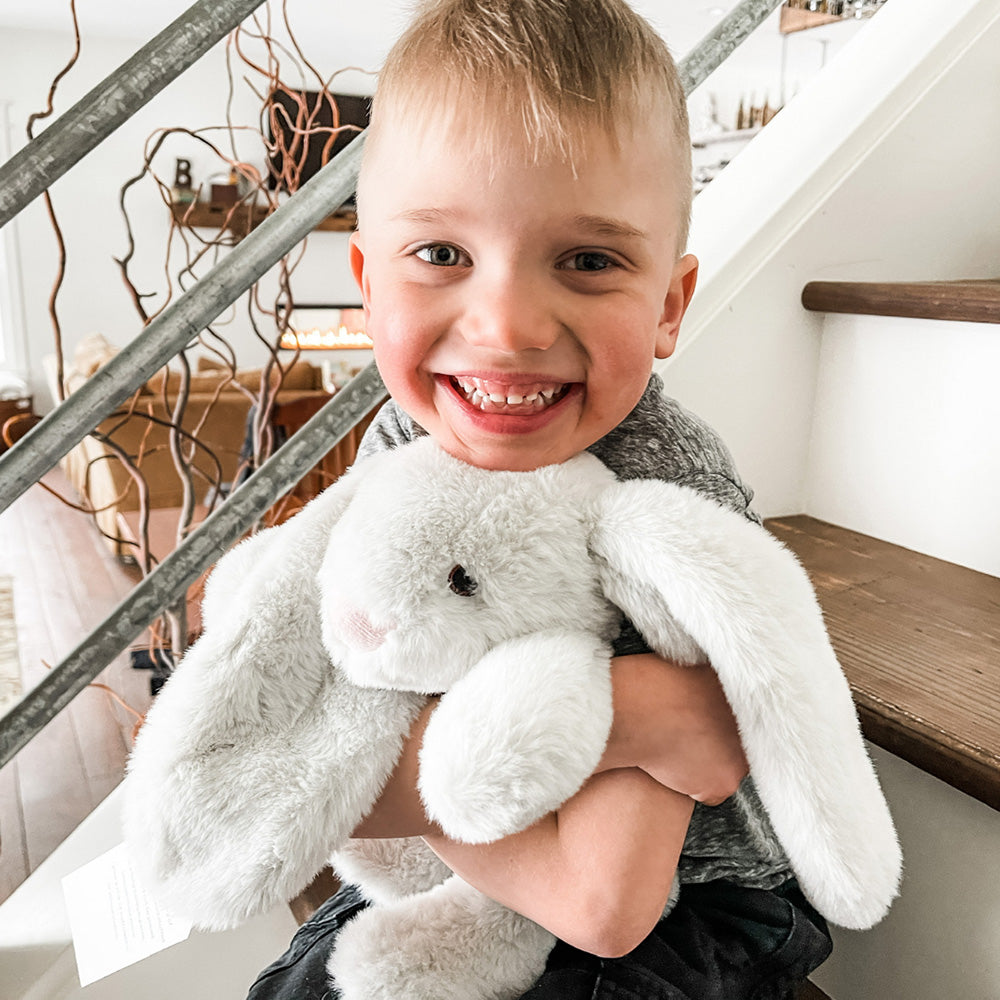 79,676 Xander Friends Donated
How We Give Back
For each and every Xander Bunny you purchase, we donate one to a child in foster care. This soft, warmable animal is filled with fresh Lavender flowers, grown in our fields, and soothing Michigan cherry pits. Designed for anyone who wants a bit of comfort or relaxation, this cuddly friend makes the perfect companion. Our mission is to give a warmable, Lavender filled Xander Bunny to every child in foster care.