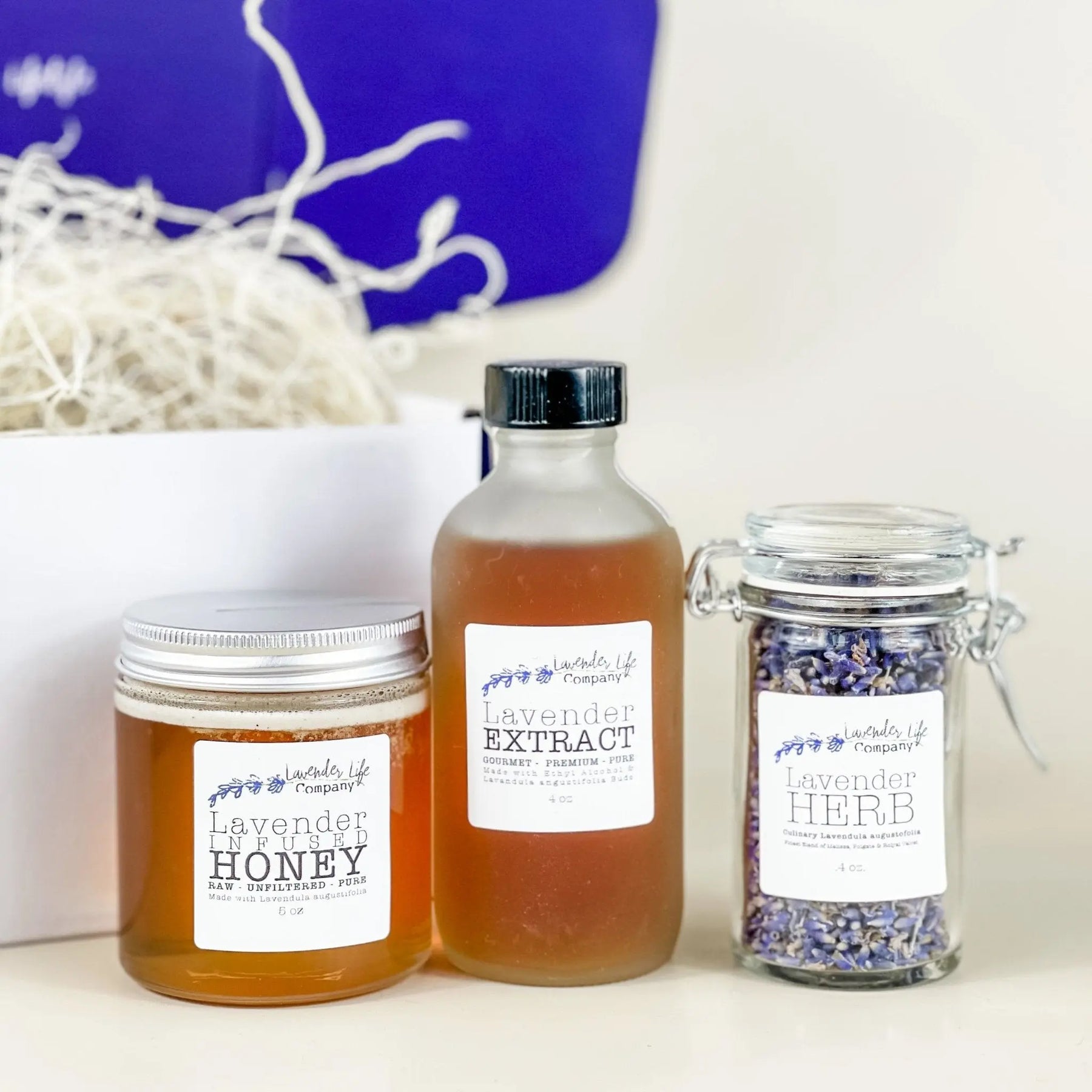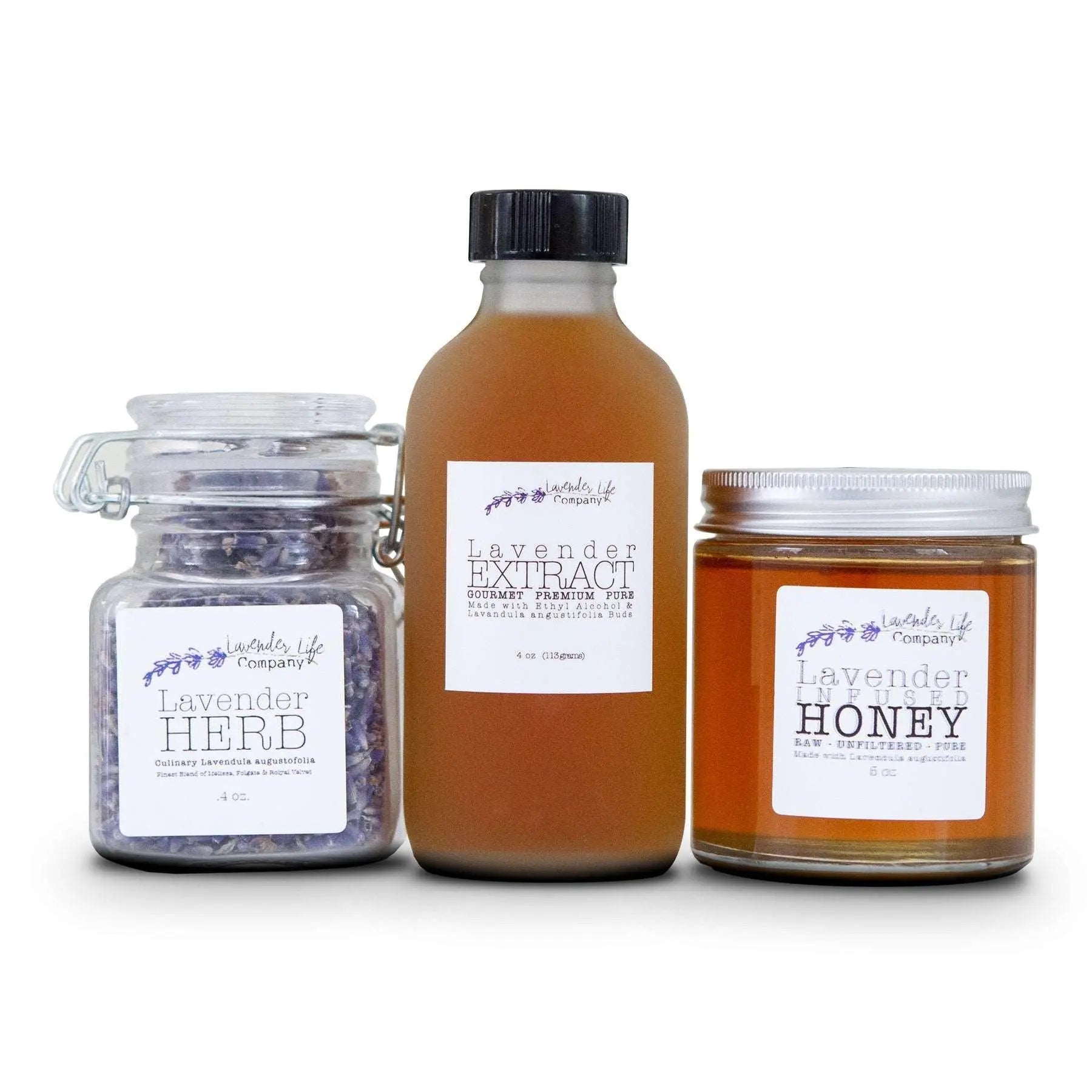 Culinary Lavender Trio Gift Set
All-Natural Culinary Lavender Gift Set with Infused Honey, Dried Herb Flowers & Lavender Extract 
The perfect culinary lavender gift set for any occasion! All-natural, lavender honey, lavender extract and farm-grown lavender herb flower buds are packaged beautifully and ready to give! 
We make them all right here on our family farm in Caledonia, Michigan, and ship them to your door, anywhere in the US!
Yum! Think of all the possibilities with our Culinary Lavender Gift Set Trio... baking, beverages and so much more!
If you're a foodie (or know one), you're going to absolutely love this set!
Lavender extract has been brewed for months on our farm can be added to cookies, beverages and so much more!
Farm-grown, dried culinary lavender flower buds are grown and harvested each summer from our Michigan lavender fields.
Raw lavender honey is amazing in teas, sweets or anytime you'd like some incredible honey!
Use these kitchen treasures separately for baked goods and more, or try a fun recipe of Lavender Truffles!
No need to go searching on the web for all the lavender specialty ingredients -you found them all right here in your Trio, gift-boxed and ready to go!
Each Lavender Gift Set Trio Contains:
Great products
Can't wait to give these gifts for Christmas!
Lavender as a gift
It got there quickly and customer loved it!
My order arrived smelling awesome 👏. The trio is fantastic , I did order a dried Lavender bundle but, it doesn't smell nothing! I was disappointed in that, everything else I'm happy with except that. Diane Sanchez
Culinary Lavender Gift Set Trio
Lovely set, great service
Vickie helped me decide on what extract & gave me helpful info on how to use the buds. Much appreciated! I haven't made my cake yet, but will let you know how it turned out in July! :)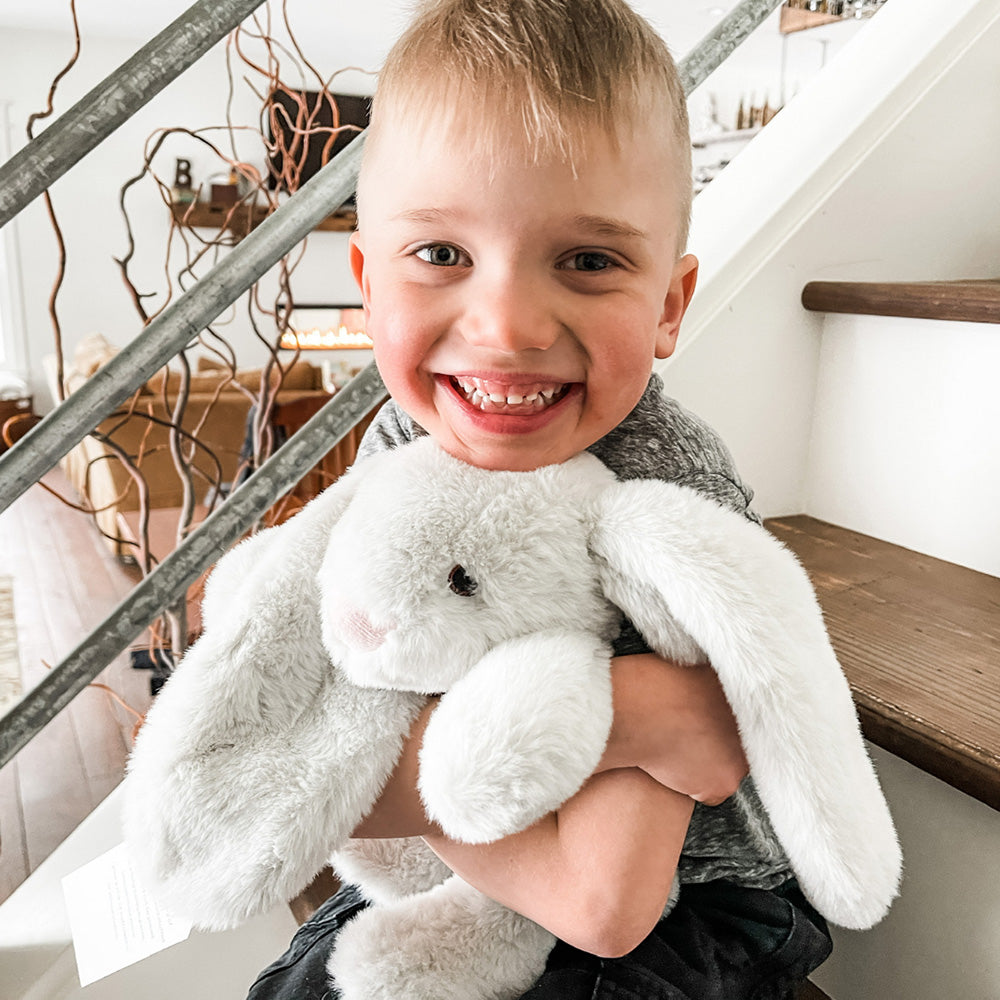 79,676 Xander Friends Donated
How We Give Back
For each and every Xander Bunny you purchase, we donate one to a child in foster care. This soft, warmable animal is filled with fresh Lavender flowers, grown in our fields, and soothing Michigan cherry pits. Designed for anyone who wants a bit of comfort or relaxation, this cuddly friend makes the perfect companion. Our mission is to give a warmable, Lavender filled Xander Bunny to every child in foster care.