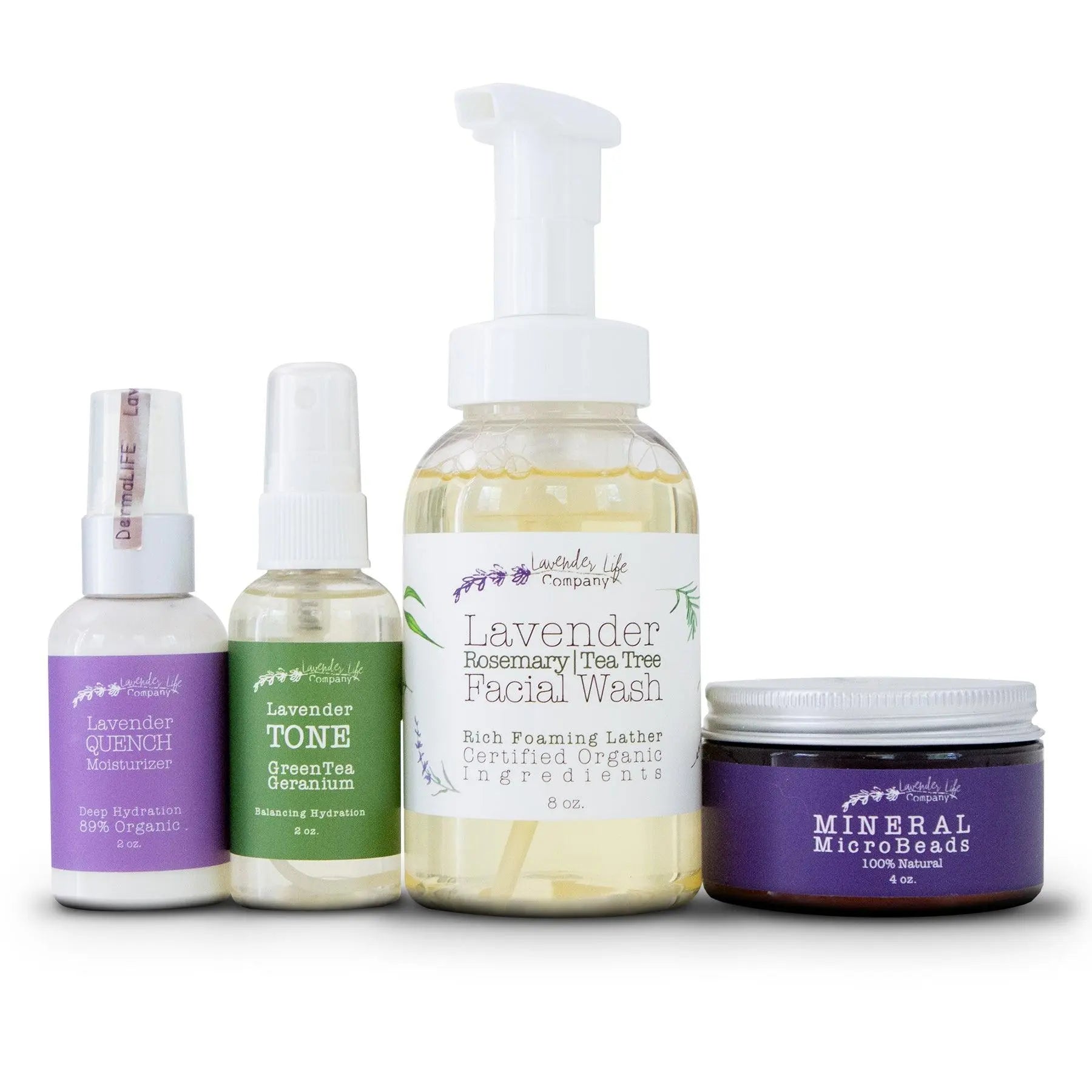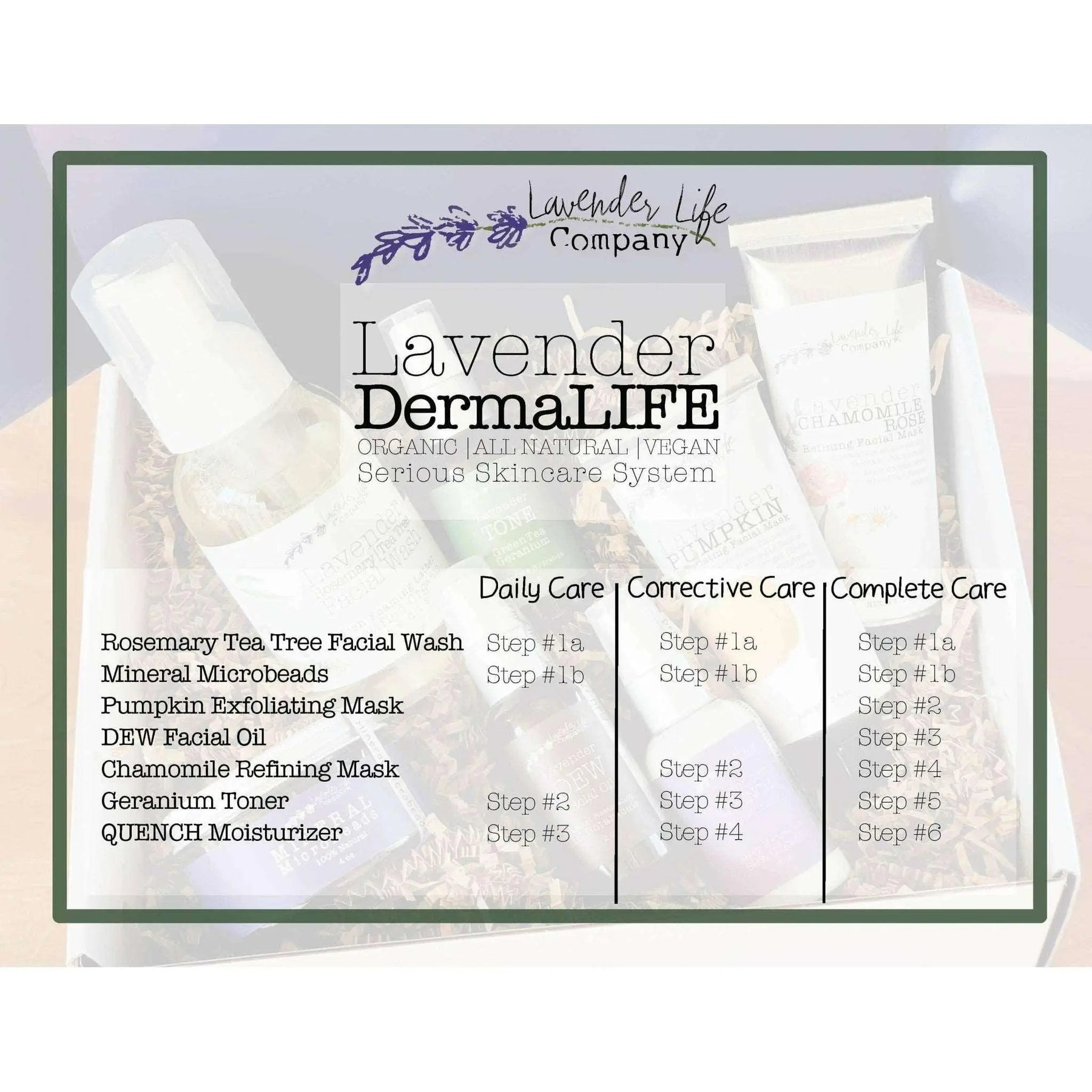 DermaLife All-Natural Skin Care System – Daily
A daily, all-natural skin care system made with organic lavender and other natural, vegan ingredients and botanicals.
The ultimate, all-natural daily skin care regimen with organic lavender and other botanicals. This daily skin care system contains the essential products you need every day to heal and restore your skin. Use our organic facial cleanser, toner, moisturizer and natural micro-beads daily and notice the difference in your skin. Great for all skin types, heals acne and is even anti-aging.
DermaLife organic skin care system is made in small batches using only the highest-quality, all-natural ingredients that are also vegan! We use the organic lavender grown on our farm in Michigan to hand-craft each product. 
DermaLife Natural Skin Care System is the result of 35 years of formulating high-end spa skin care, and each all-natural skin care product features a blend of botanicals, and of course - our favorite ingredient - organic lavender.
"I have been trying to find a face care line that is natural and effective, and I have finally found it! I can't say enough good things about these products! My skin is so clean, soft, and feels amazing!" - Julie
DermaLife is one of the cleanest and most pure, all-natural botanical skin care lines available today!
Professional, luxury skin care that's affordable! Every step of this natural skin care regimen was developed and used in our own 5-star spas for decades - and now it's available for everyone to enjoy!
Gentle and effective for all skin types! Because it is made with natural ingredients, DermaLife skin care system is ideal for oily, dry and normal skin.
Its organic properties are amazing for acne prone skin, especially if you add the Mint Acne Mask to clarify, refine and heal your skin. 
DermaLife skin care can also reduce the signs of aging with natural botanicals that have proven anti-aging properties to soften and smooth skin, while adding the right moisture to reduce the look of fine lines.
Every thing you need to create the ultimate spa facial is right here without any artificial ingredients. Be kind to your skin with DermaLife! 
This DermaLife Daily Skincare Care System contains:
Rosemary Tea Tree Facial Wash
Mineral Microbeads
Geranium Toner
QUENCH Moisturizer 
Instructions for daily use:
Wash face with Lavender, Rosemary, Tea Tree Facial Wash, add Microbeads
Rinse, pat dry.
Apply Geranium Toner

Apply Quench Moisturizer 
This Daily care regimen is recommended for use in the morning and evening every day.
High quality, quick delivery
We received our carefully packaged products quickly. Fast and friendly service, solid communication. Top notch customer experience!
Fantastic
After trying this system for a few days I noticed the dry rash on my cheeks has subsided. I love the smell of the face wash and lotion and love how it all feels on my skin. Thank you for an honest product that works!
lov them
i tried them and they are great
Dermalife skin care system
Smells great, love it, works well, quick delivery
Super-duper skin care system
Love the smell, love the feel and love the results of thiese products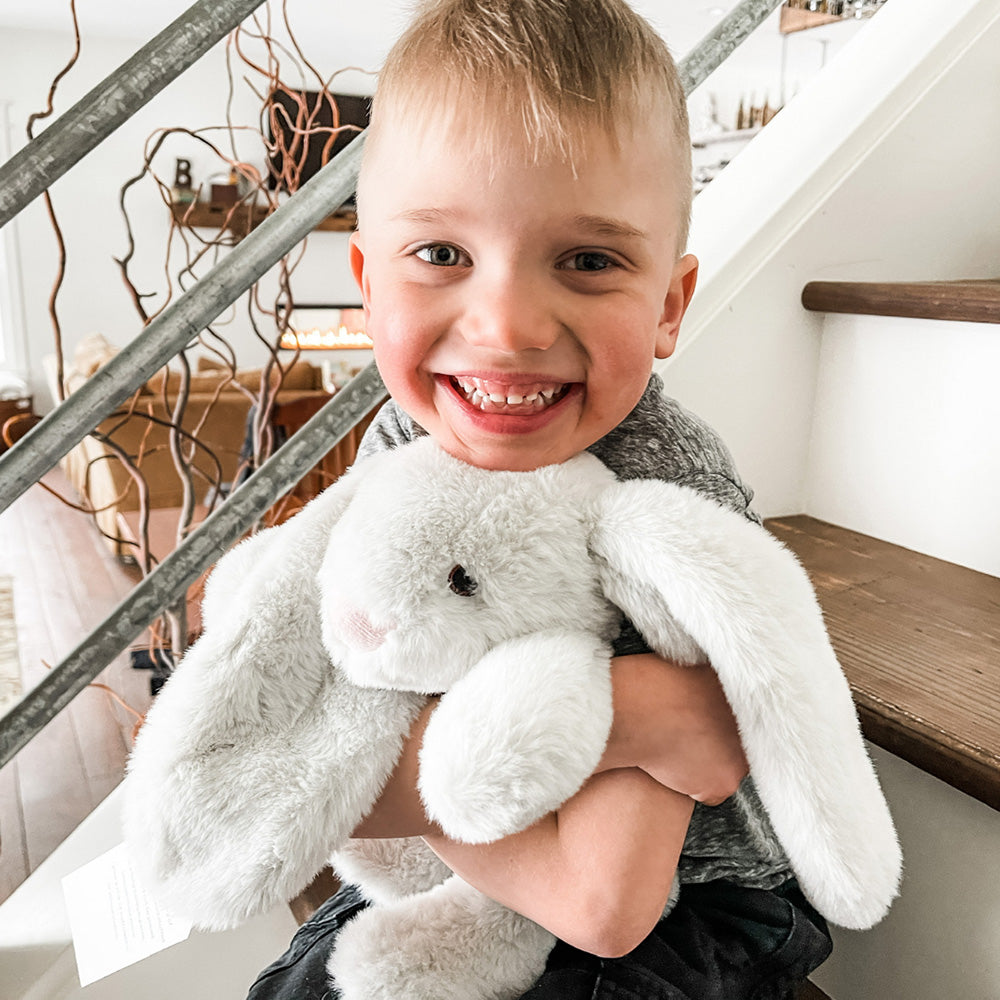 79,676 Xander Friends Donated
How We Give Back
For each and every Xander Bunny you purchase, we donate one to a child in foster care. This soft, warmable animal is filled with fresh Lavender flowers, grown in our fields, and soothing Michigan cherry pits. Designed for anyone who wants a bit of comfort or relaxation, this cuddly friend makes the perfect companion. Our mission is to give a warmable, Lavender filled Xander Bunny to every child in foster care.