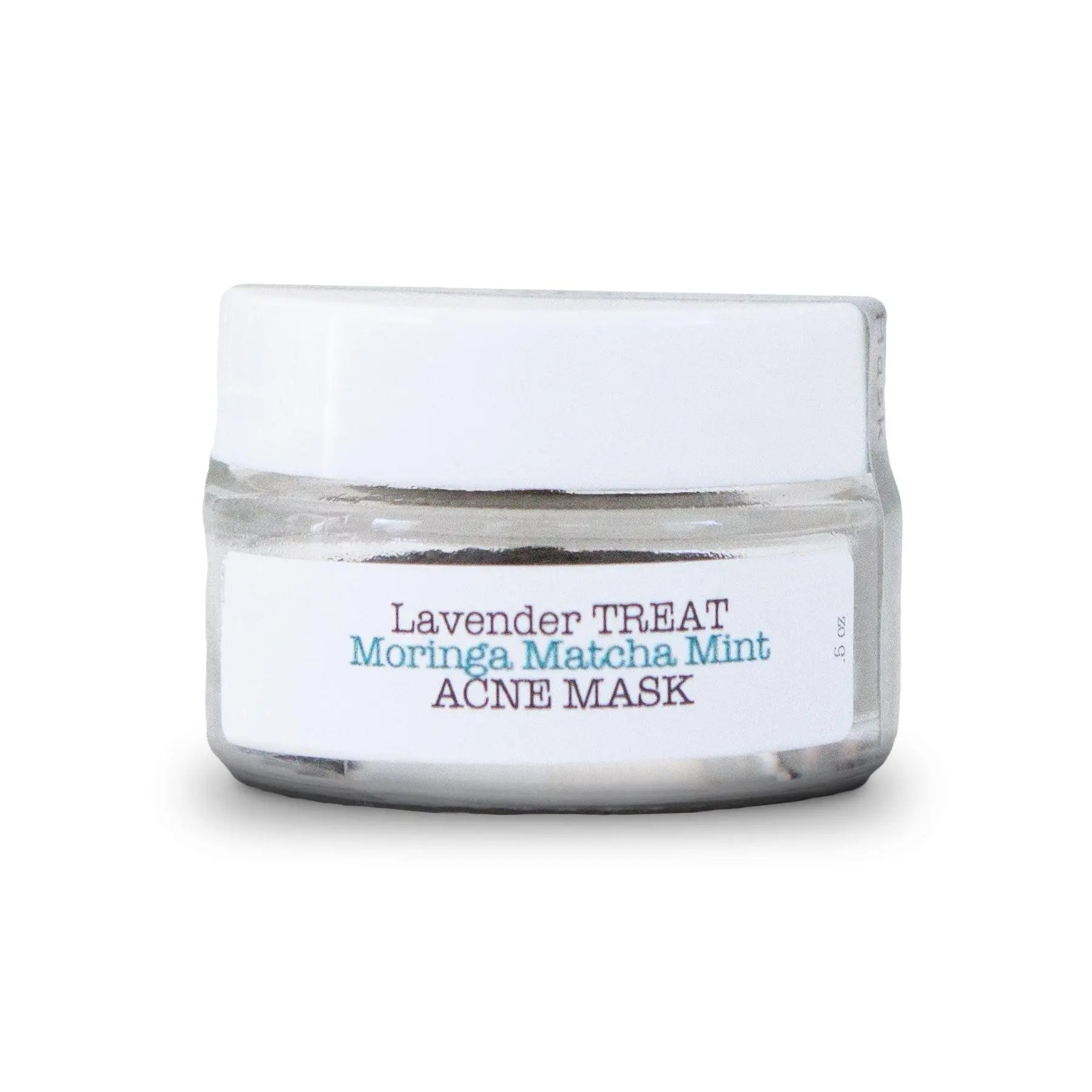 Acne Facial Mask with Lavender, Moringa, Matcha & Mint
Fight acne and repair skin with this amazing,  all-natural facial mask with organic Lavender, Moringa, Matcha and Mint.
An herbal face mask with all-natural botanicals helps to heal and restore acne-prone skin! Organic lavender combines with moringa, matcha and mint to give your skin the antioxidants it needs to heal, while soothing redness and even preventing future breakouts with the anti-bacterial power of mint. 
Treat your skin in more ways than one with the benefits of Moringa, Matcha and Mint for acne-prone skin.
Moringa is loaded with antioxidants from vitamins A, C and E. This is extremely important as free radical damage harms your skin tissues, which leads to the formation of wrinkles. With moringa, you can say goodbye to sagging skin!
Matcha is also an extremely rich source of antioxidants, which means it's great for combatting inflammation. If you have red, irritated skin with acne, eczema or rashes— matcha can help soothe it. 
Mint has all the goodness of menthol and strong antibacterial properties which work as an excellent natural cleanser, astringent, toner, and moisturizer.
Read our blog post to understand more of the benefits of these natural botanicals. 
Use this acne facial mask alone, or as part of our DermaLife natural skin care line. 
It not only heals and restores acne-prone skin, it smells incredibly refreshing too! A cool, minty scent with soothing lavender helps you relax, and know that you're giving only the best to your skin. 
Use our acne-fighting mask 1-2 times a week, or as part of our DermaLife natural skin care system. 
Simply wash with a natural facial cleanser, apply the acne mask to problem areas and leave it on for 30 minutes. Rinse and pat dry. We recommend following it with a natural toner and light moisturizer for optimum glow!
Natural and *Organic Ingredients:
French Green Clay, Bentonite Clay *Moringa Leaf Powder, *Peppermint Powder, Witch Hazel Extract, *Matcha, Helianthus Annuus  (Sunflower) Seed Oil, *Lavandula angustifolia essential oil
.5 oz jar
Like Magic 🪄
Burt's Bee's was my go-to for acne spot treatment... *WAS*, until the day I got this as a sample 😂 I have ordered 2 ever since! I never had anything work for my acne like this. It's even shrinking stubborn cystic ones over time! Another Lavender Life product which I won't look elsewhere to get!!
Acne Facial Mask with Lavender, Moringa, Macha& mint
I will reevaluate the effect on my facial adult acne next week. I love the scent! It definitely stays where it is placed & easy to wash off. Thank you!
Mint mask
It is amazing helps tremendously and used it for my break out and it cleared it up.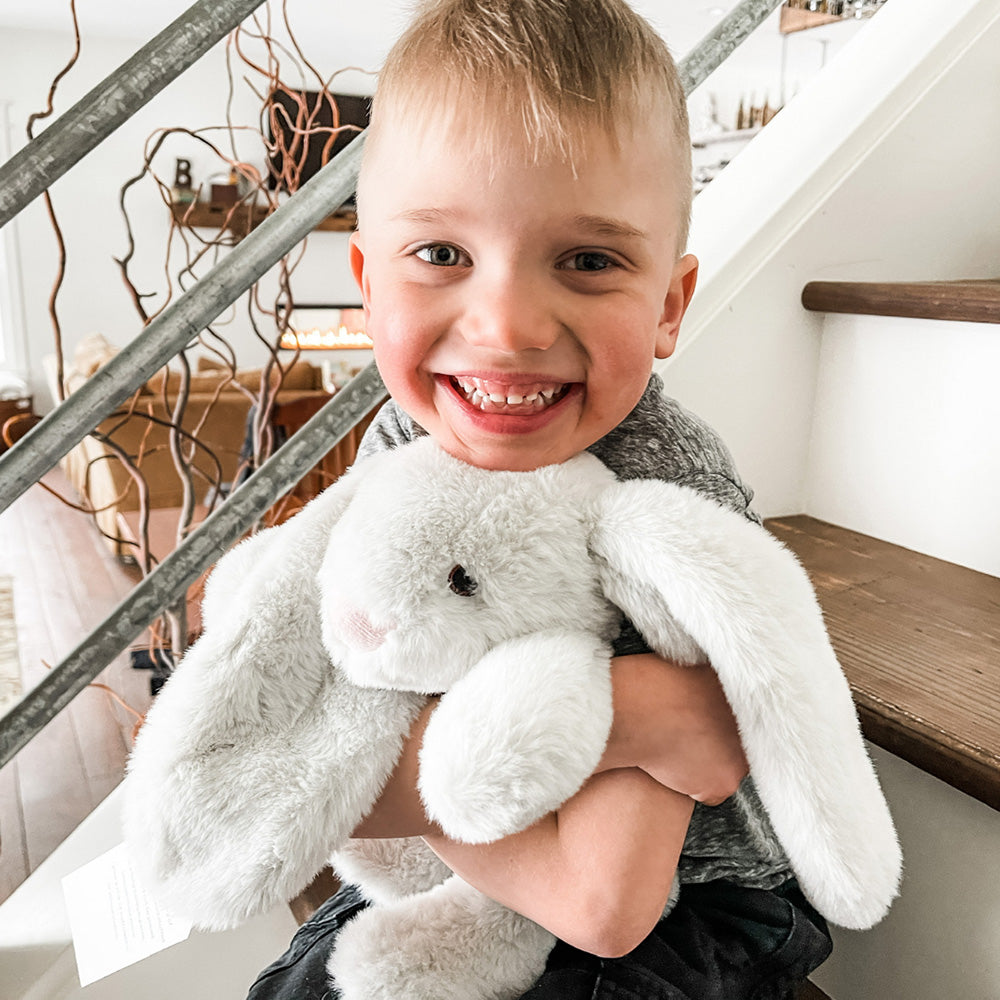 79,676 Xander Friends Donated
How We Give Back
For each and every Xander Bunny you purchase, we donate one to a child in foster care. This soft, warmable animal is filled with fresh Lavender flowers, grown in our fields, and soothing Michigan cherry pits. Designed for anyone who wants a bit of comfort or relaxation, this cuddly friend makes the perfect companion. Our mission is to give a warmable, Lavender filled Xander Bunny to every child in foster care.