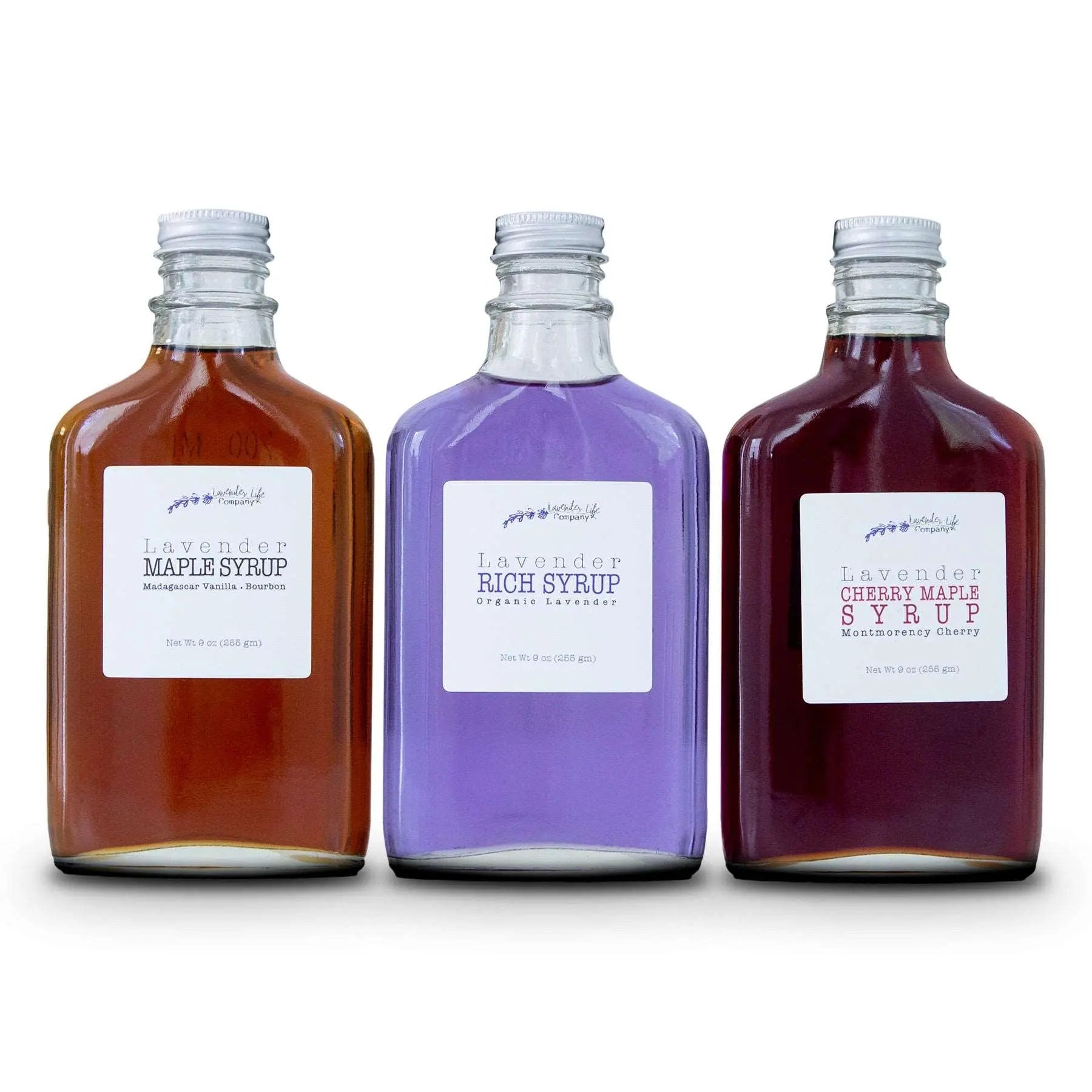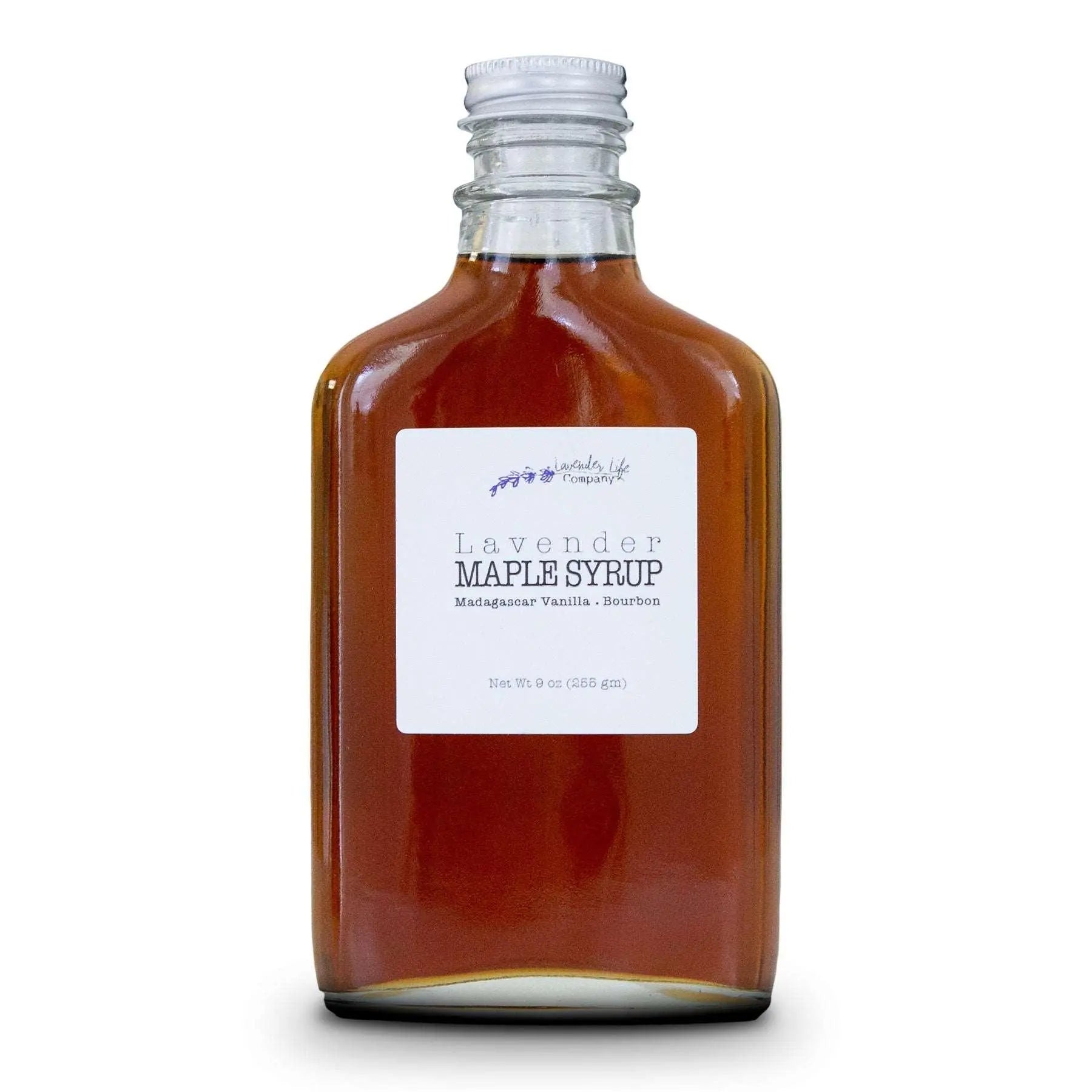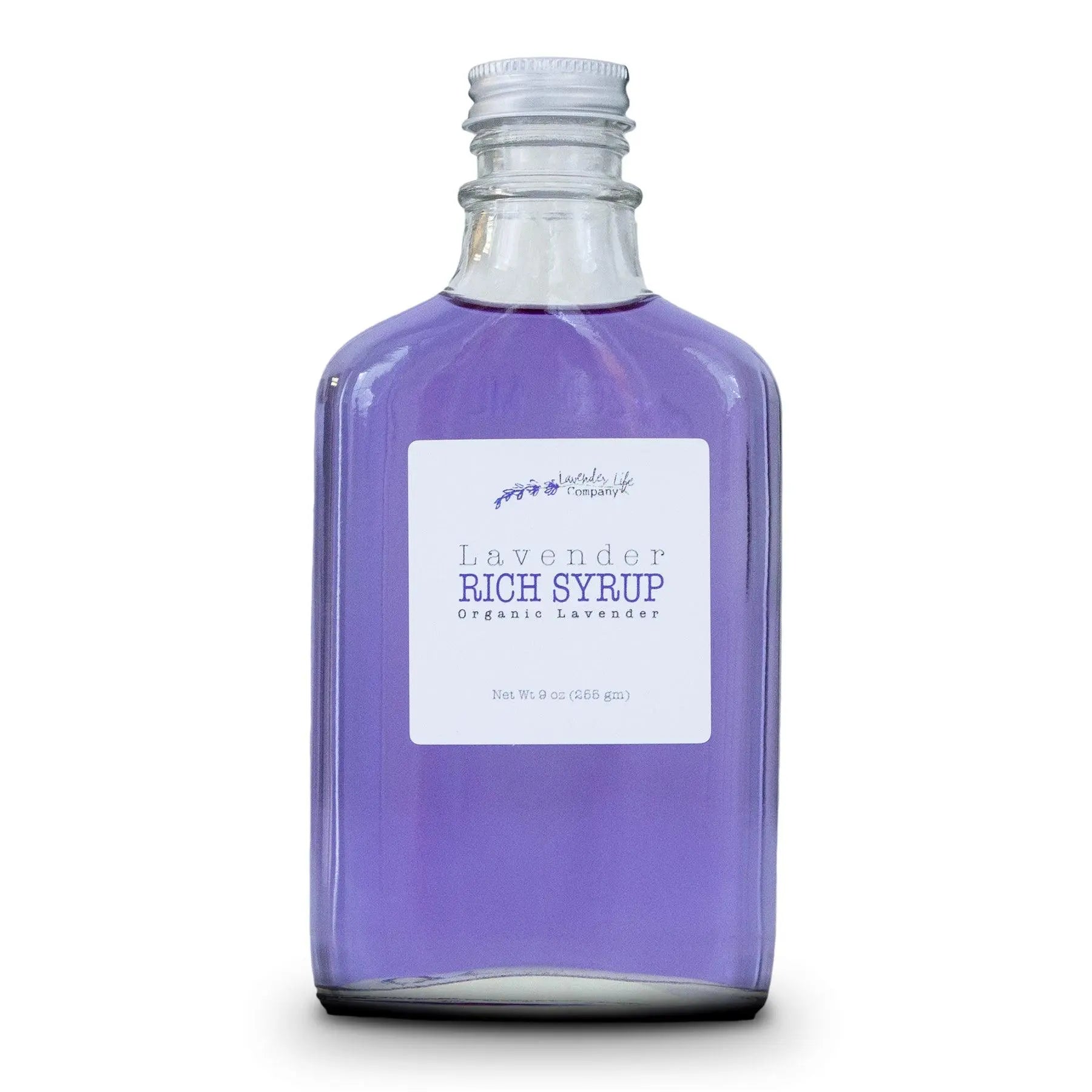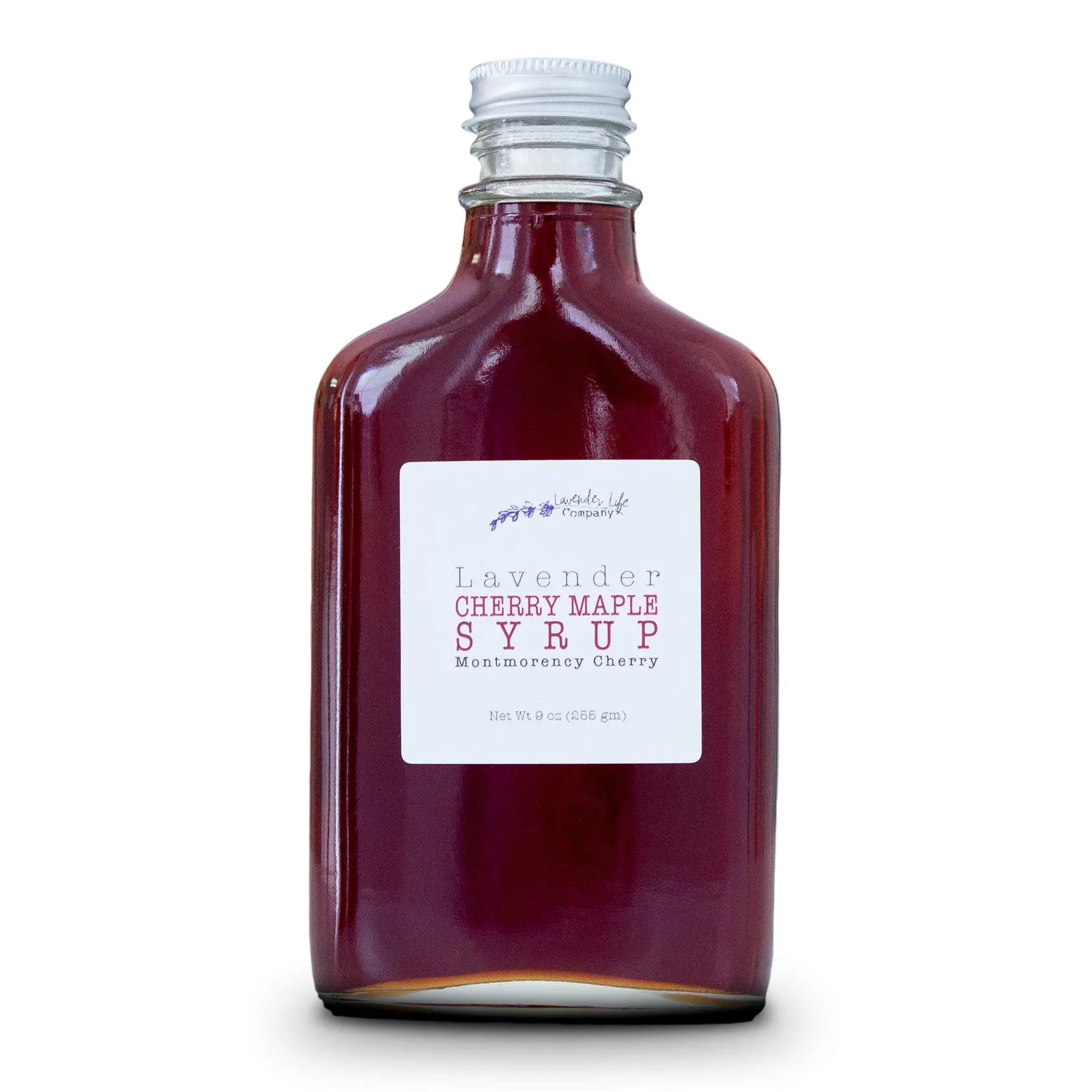 Hand-Crafted Syrups
Flavor:
Lavender Rich Syrup
Deliciously complex in flavor and beautiful! Try and enjoy any one or all three of our hand-crafted syrups made right here on Lavender Life Farm- Caledonia, Michigan! 
Lavender - Vanilla /Bourbon Maple Syrup

The flavor of the syrup is multi-layered because of all the components present in it. The taste is elevated by the rich flavors and aromas of Bourbon, Madagascar Vanilla and a hint of lavender.
Ingredients: Michigan Maple Syrup, Lavender/Vanilla/Bourbon Extract
Lavender- Maple/ Montmorency Syrup
Michigan maple syrup and Montmorency Cherry is a winning combination and has a unique flavor composition all its own, with the sweetness of the maple syrup and sour from the Cherry. It's a mouth watering experience when added to pancakes, waffles, ice cream or any dessert you fancy! 
Ingredients: Michigan Maple Syrup, Michigan Montmorency Cherry juice, Lavender extract, Citric acid.
Lavender Rich Syrup 
It's like heaven in a bottle - A rich syrup is like simple syrup, but twice as thick and sweet, so you use less! 
The Lavender truly comes through and is delightful in specialty cocktails, pouring over pancakes or adding to a latte that will knock your socks off! The beautiful, all-natural, organic purple hue adds a stunning presentation for the eyes!
Ingredients: Pure Cane Sugar, Water, USDA Certified Organic Clitoria ternatea flower, USDA Certified Organic Lavender oil, Citric Acid
Lavender syrup
I love a touch of lavender syrup in my morning coffee!
Amazing product!
Fast delivery,was amazing!
Highly recommend!!!!
Awesome company!!
I had a lavendar latte at a Cafe and loved it, as does a good friend. So I went on the hunt for healthy and delicious lavendar to make them at home. I found this company; love that it's family owned, organic and healthy, and so yummy. They also sent me a couple free samples. You can't go wrong with this company. Thank you so much!
Lavender Love
I ordered both of the lavender maple syrups and they are both really good! The packaging was adorable too.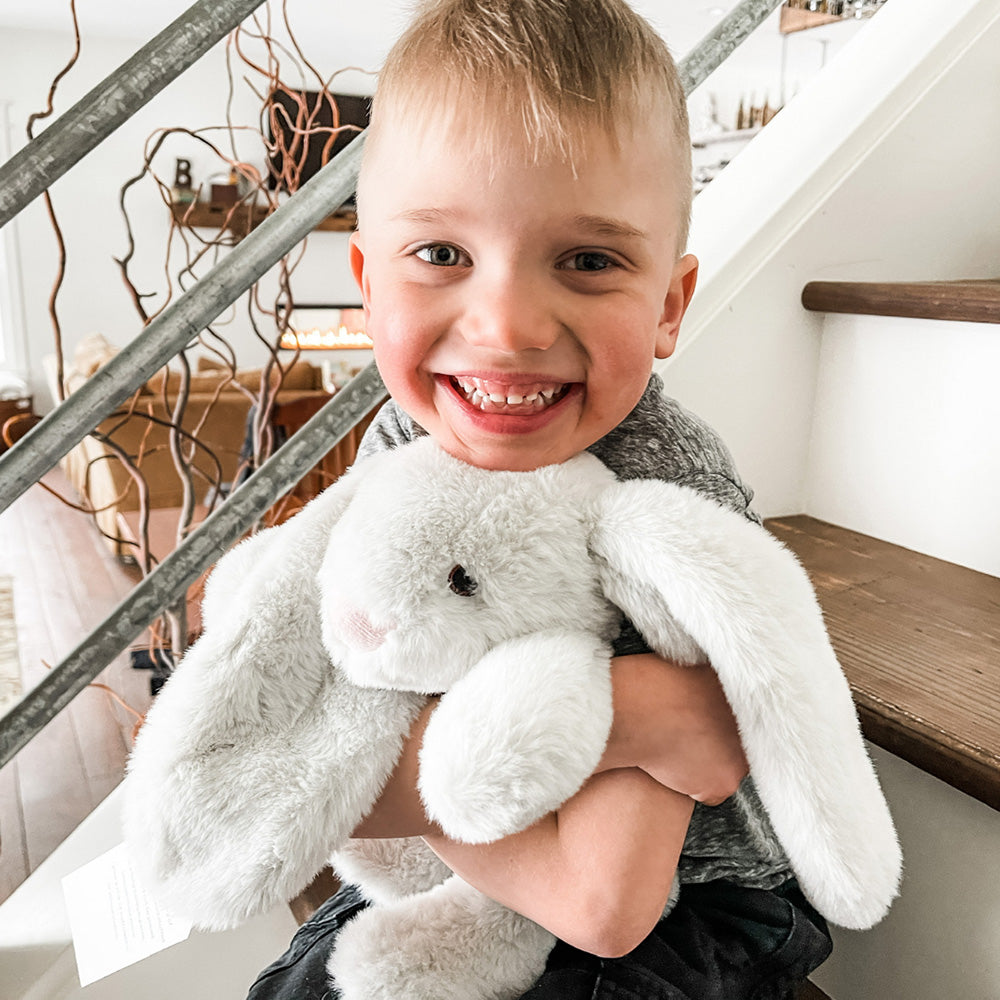 79,676 Xander Friends Donated
How We Give Back
For each and every Xander Bunny you purchase, we donate one to a child in foster care. This soft, warmable animal is filled with fresh Lavender flowers, grown in our fields, and soothing Michigan cherry pits. Designed for anyone who wants a bit of comfort or relaxation, this cuddly friend makes the perfect companion. Our mission is to give a warmable, Lavender filled Xander Bunny to every child in foster care.