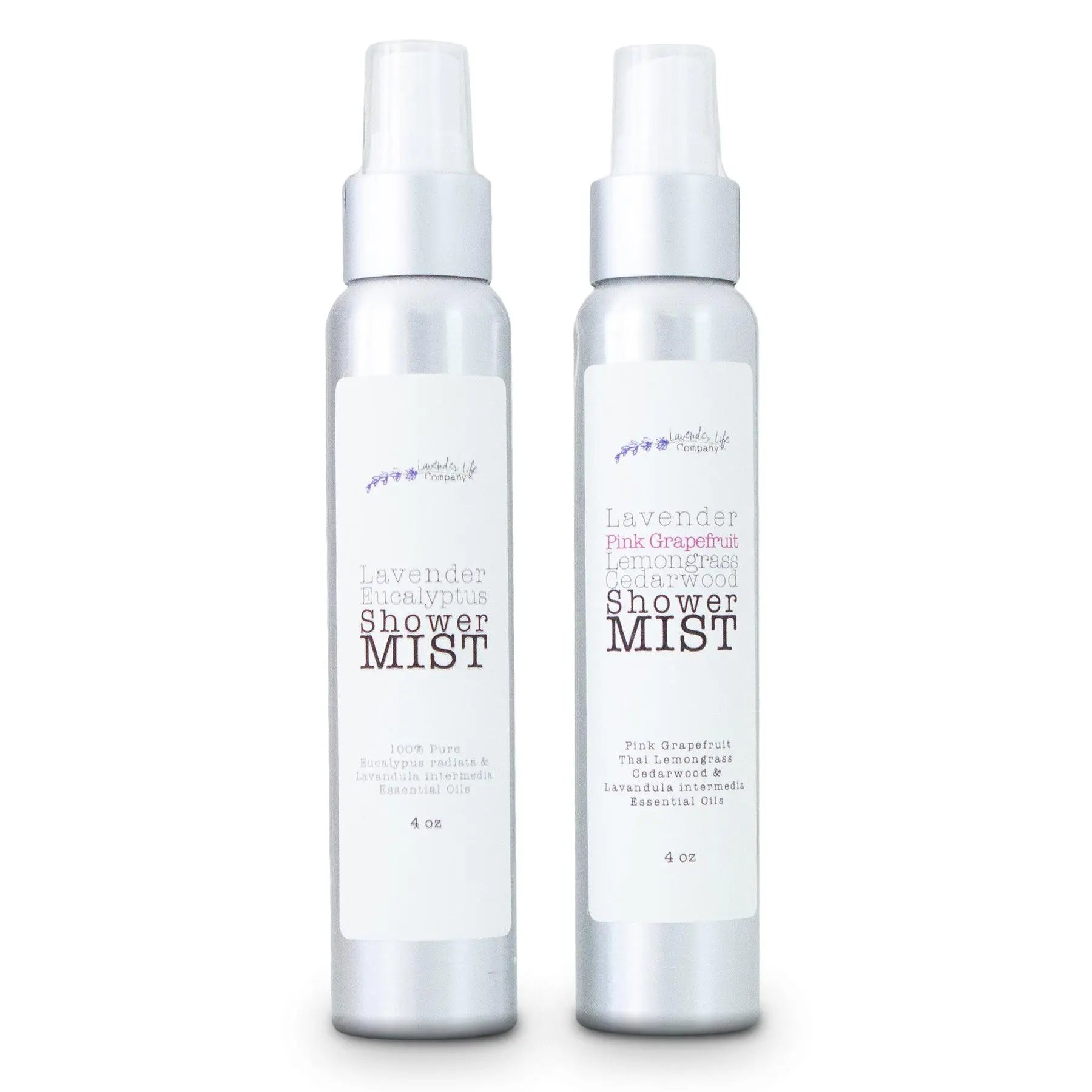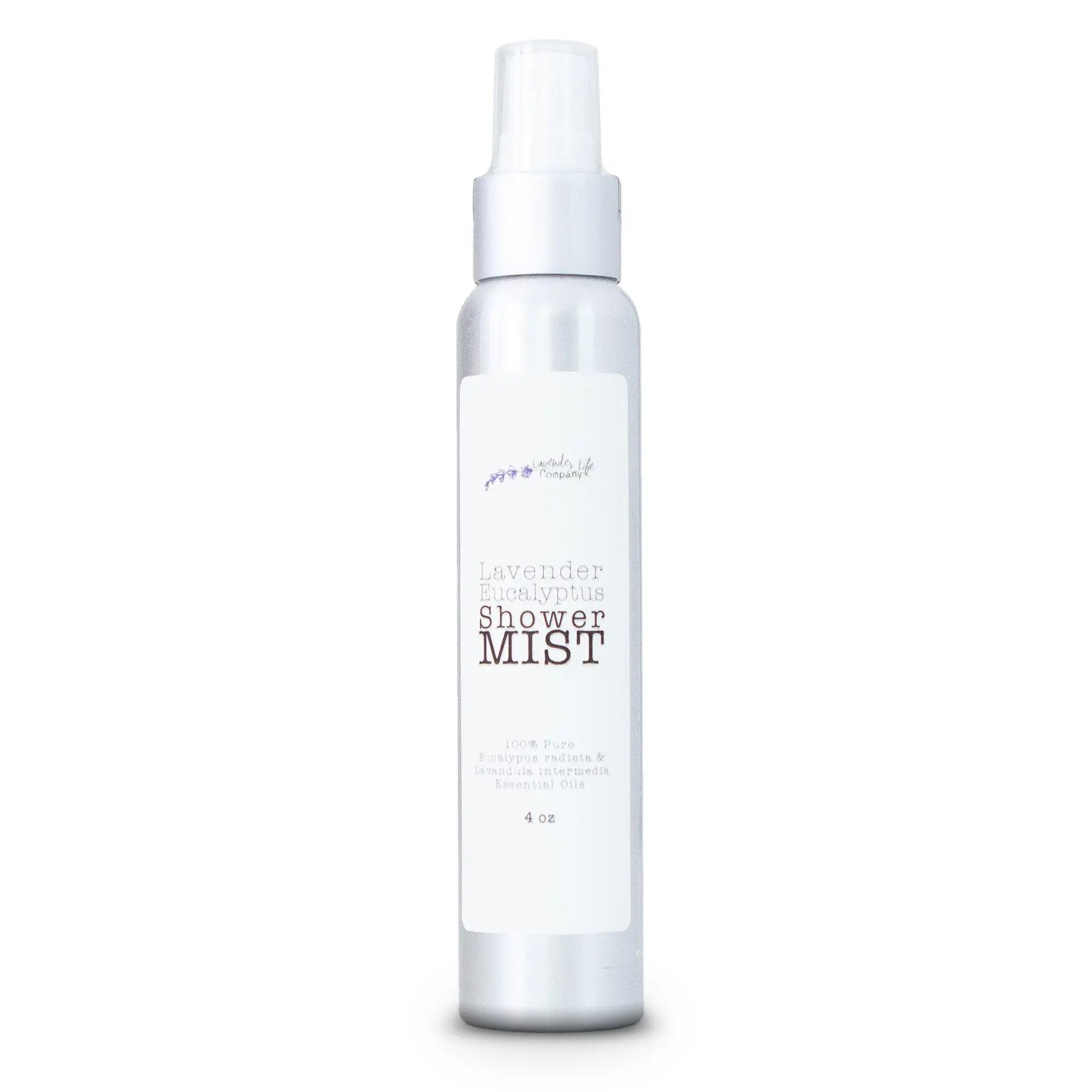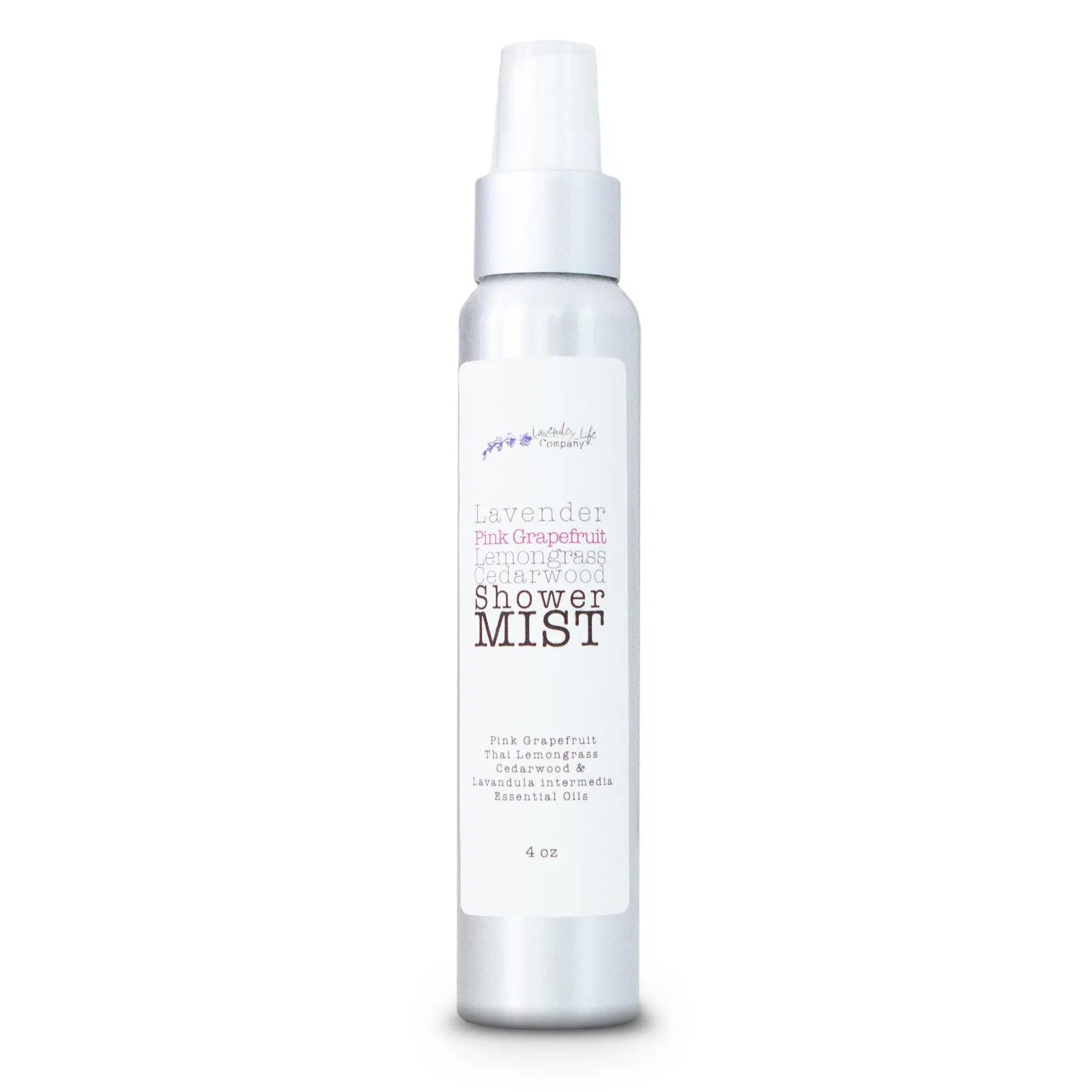 Lavender Shower MIST - 4 oz
Fragrance:
Lavender/Eucalyptus
Turn any tub or shower experience into a luxurious spa retreat! Just spritz 2-4 times on the shower or tub walls. You can also mist a towel and drape over your face as you sit in a tub. Two awesome experiences to choose from:
Lavender Eucalyptus is invigorating and uplifting - known as an antiseptic, antispasmodic, decongestant, diuretic and stimulant, and aids in fighting migraines, fevers, aches and pains. 
Made with Organic Eucalyptus radiata & Lavandula intermedia essential oils.
Lavender Pink Grapefruit Lemongrass Cedarwood brings a bright citrusy ambiance - with eugenol that can release serotonin. 
Made with Pink Grapefruit, Thai Lemongrass, Cedarwood & Lavandula intermedia essential oils. 
Great smell
Love all of the products at lavender life. This shower mist smells great and so relaxing.
Lavender Fog
This is very nice. I like to use in my shower. It doesn't last real long but long enough to relax my mind so the shower can relax my muscles. I would recommend it.
Love this scent!
This is such a pleasant scent-makes a regular shower feel indulgent. Who can't use some easy aromatherapy?
Best shower spray ever
I'm in love. It smells amazing
Smells wonderful!
I love how relaxing the shower mist makes my shower.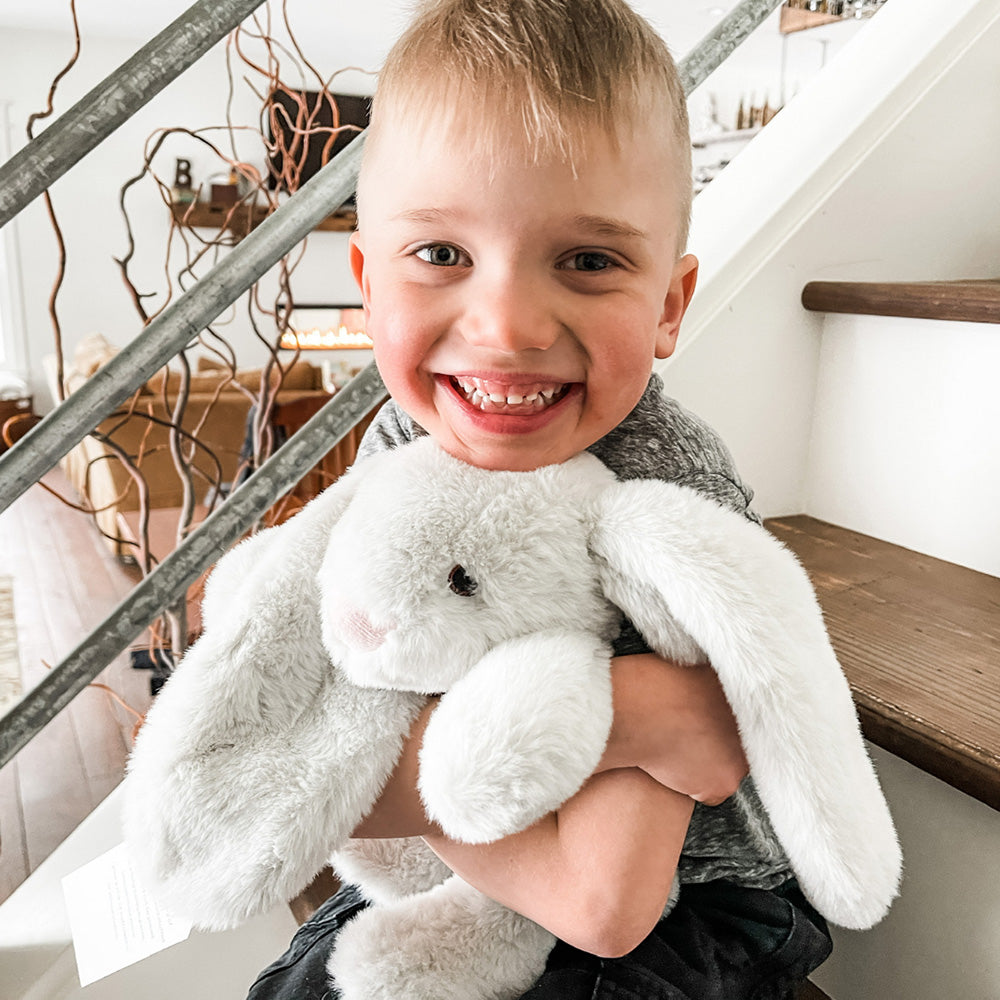 79,676 Xander Friends Donated
How We Give Back
For each and every Xander Bunny you purchase, we donate one to a child in foster care. This soft, warmable animal is filled with fresh Lavender flowers, grown in our fields, and soothing Michigan cherry pits. Designed for anyone who wants a bit of comfort or relaxation, this cuddly friend makes the perfect companion. Our mission is to give a warmable, Lavender filled Xander Bunny to every child in foster care.