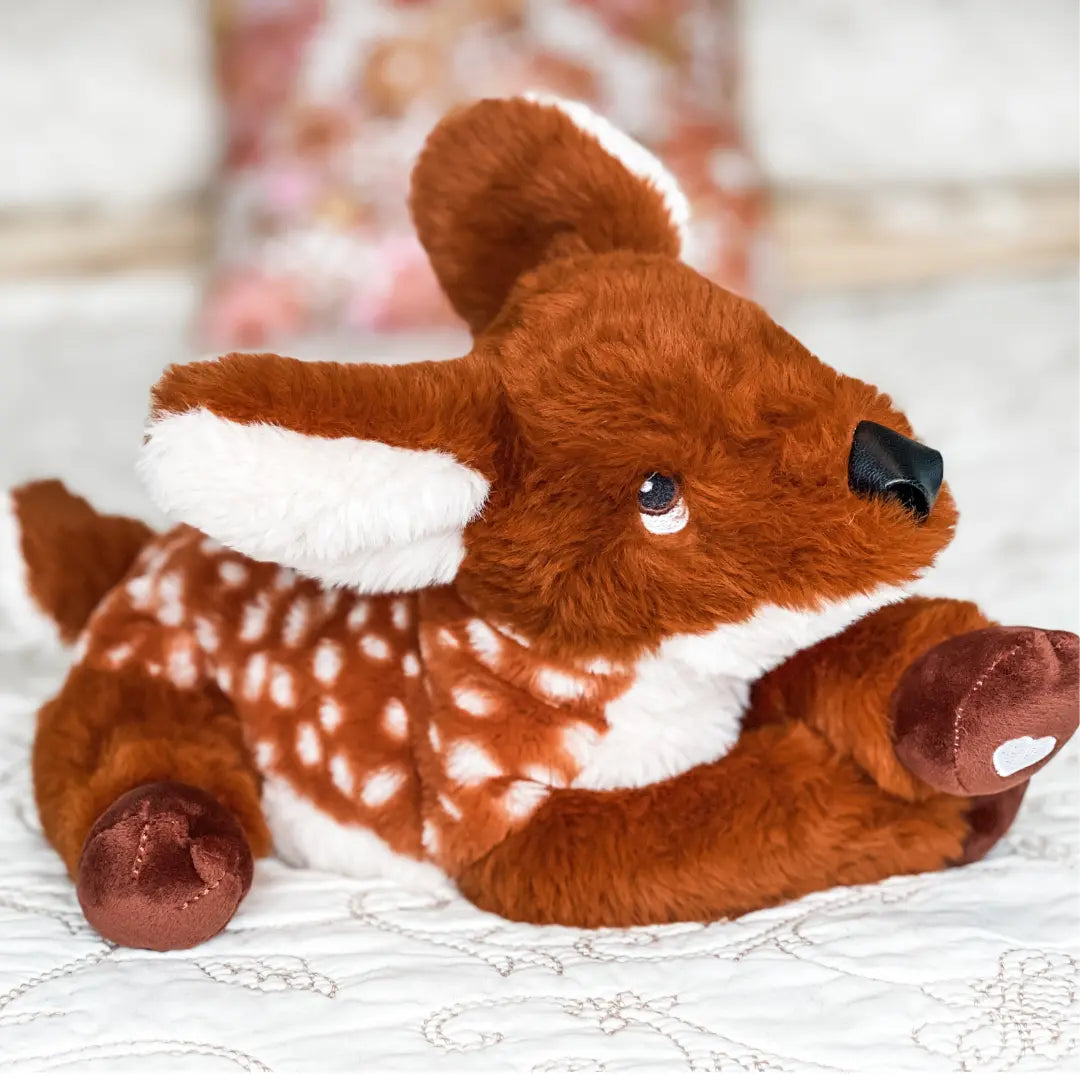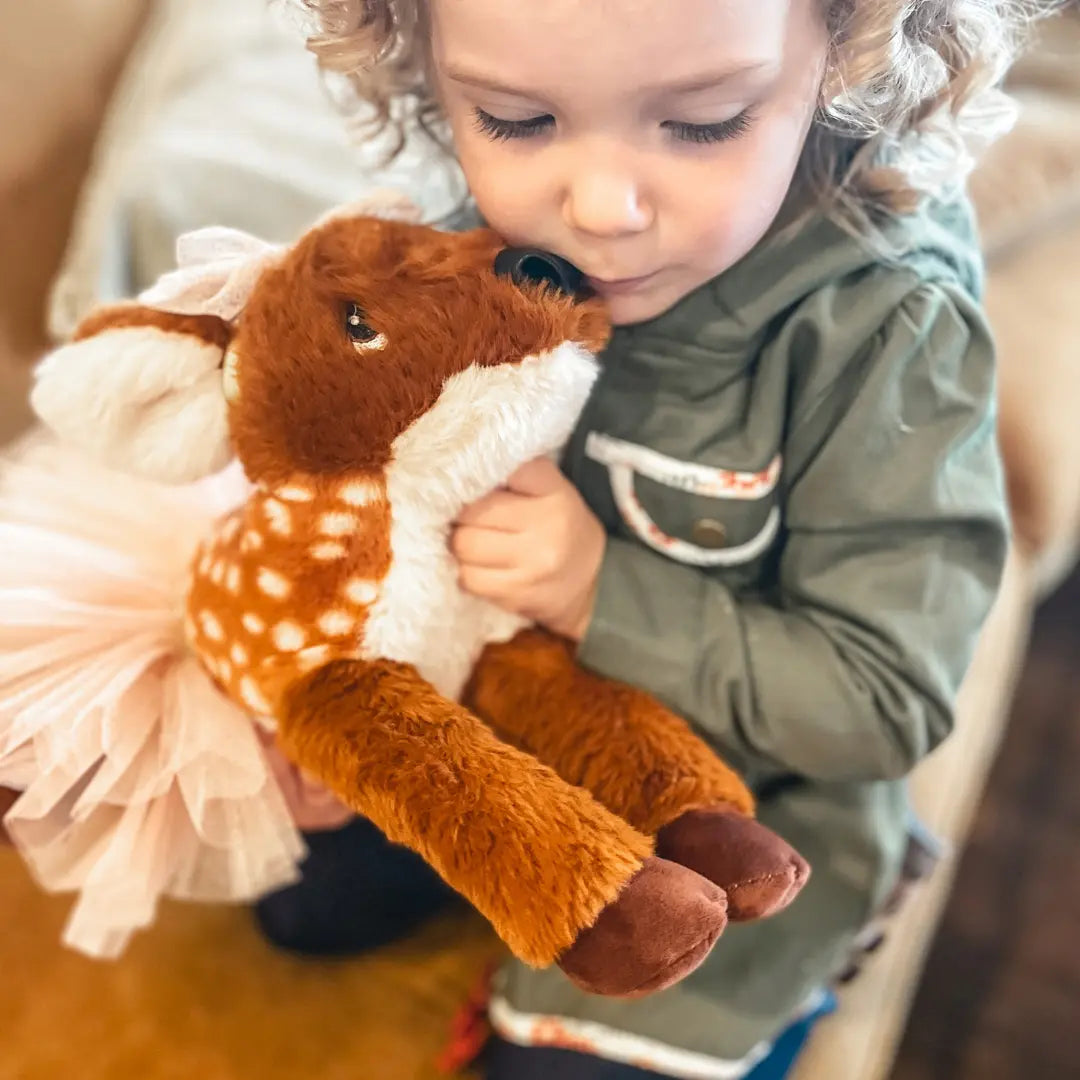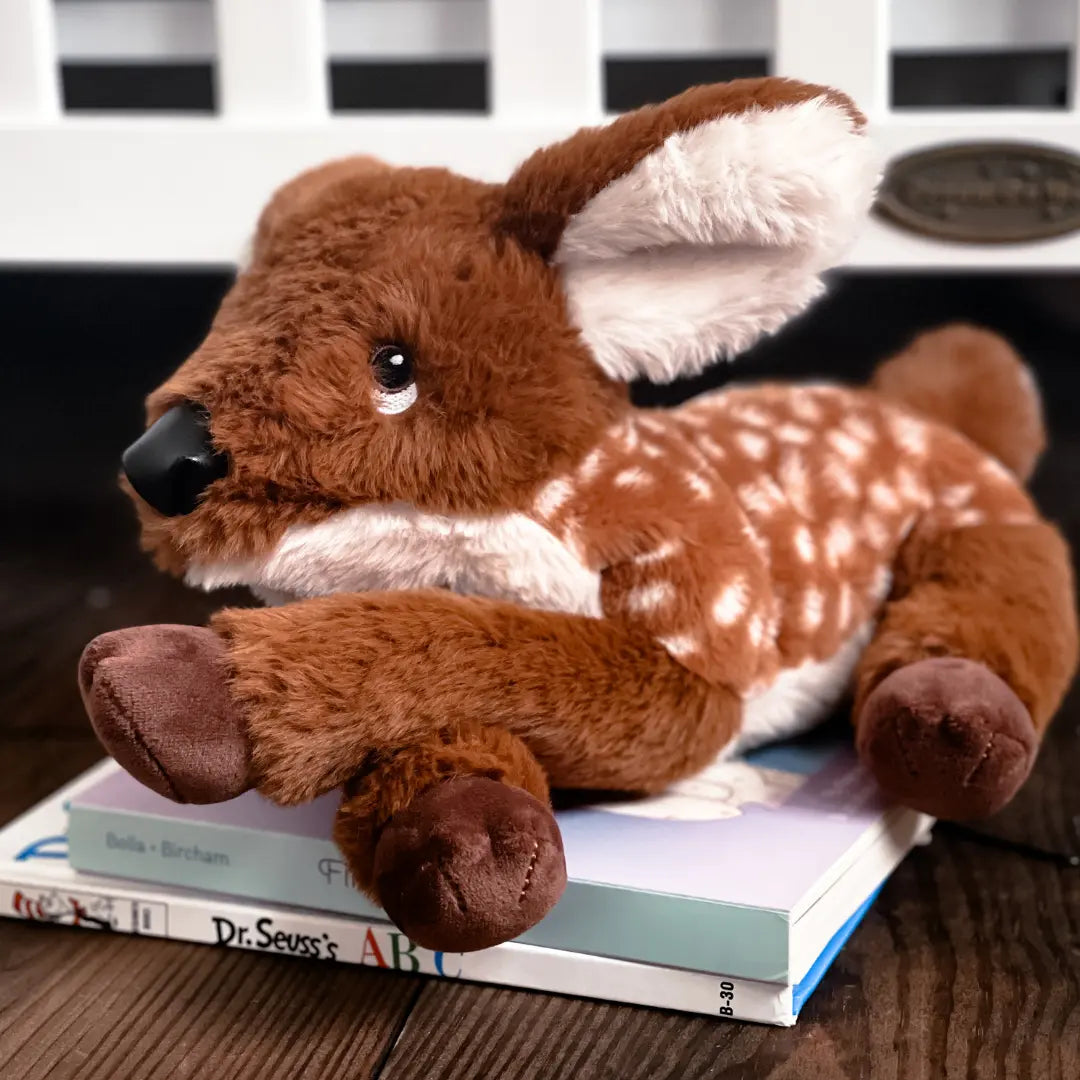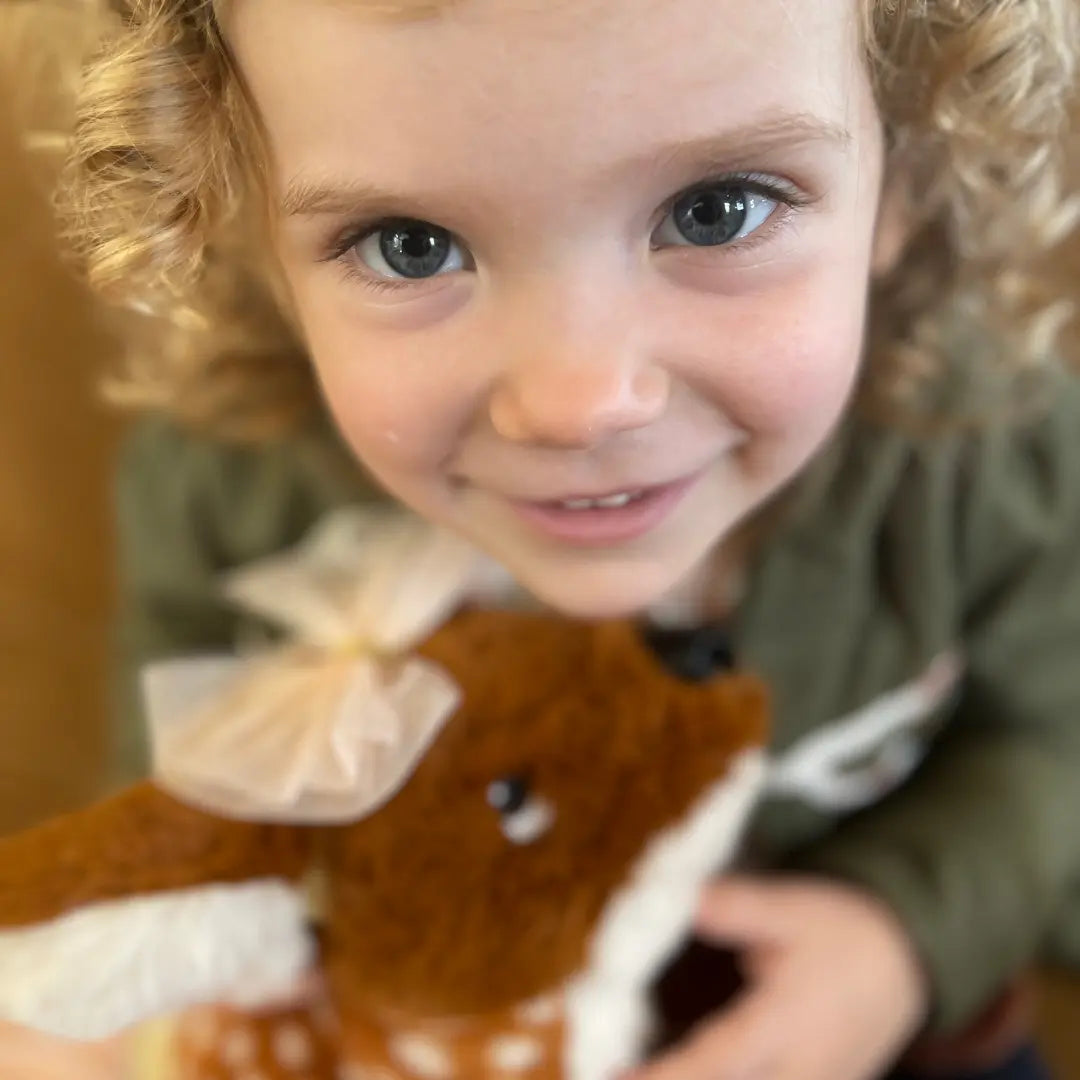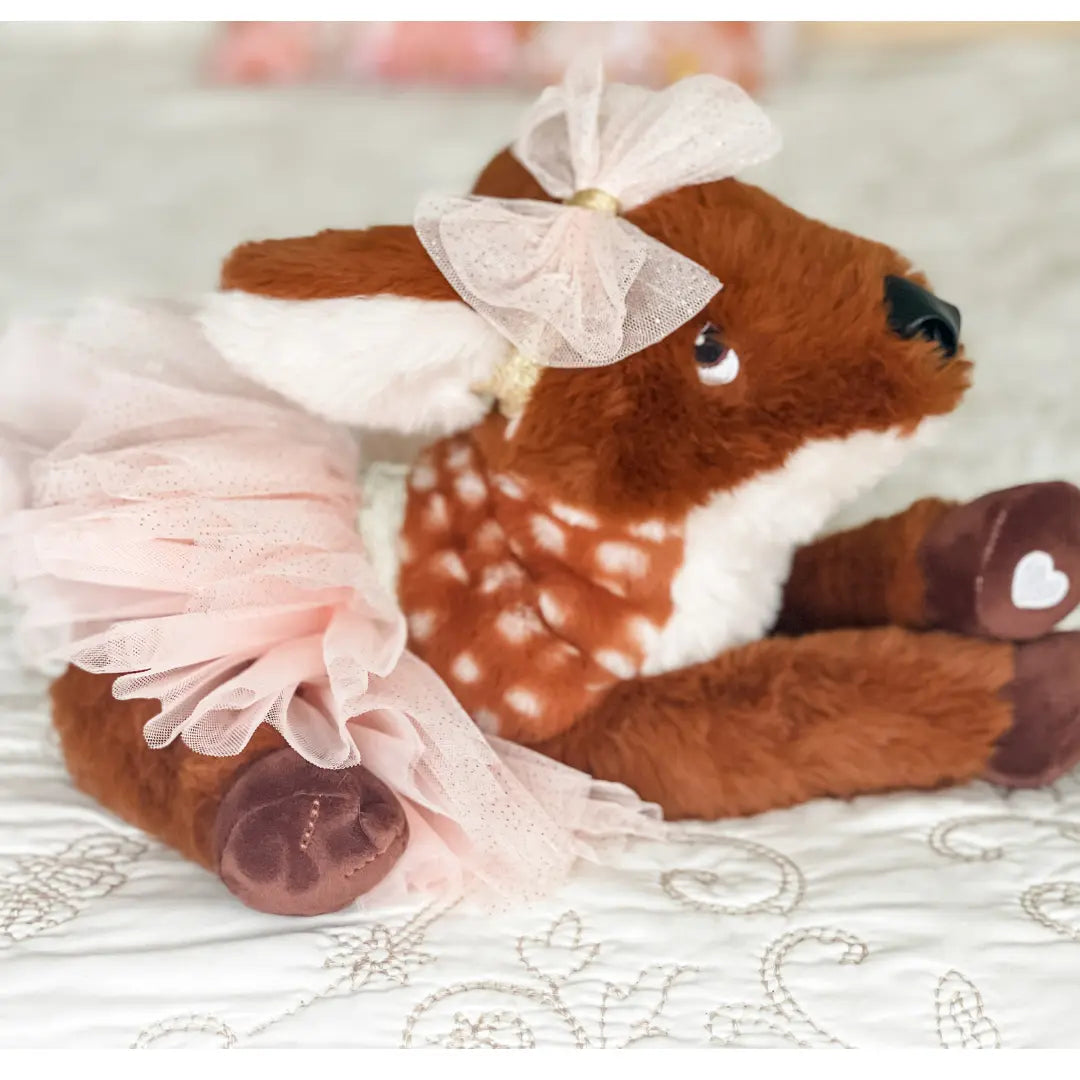 Freckles- XANDER FAWN
Introducing Freckles, the whimsical Xander Fawn filled with the enchanting scent of fresh-grown lavender! Not only does she smell absolutely delightful, but her gentle weight brings a sense of cozy comfort. Let Freckles be your playful nighttime companion, banishing fears and guiding you to dreamland with a touch of enchantment. Snuggle up with Freckles the Xander Fawn and let her magical powers whisk you away into a world of delightful dreams.
For each and every Xander Friend you purchase, We donate one to a child in foster care. 
Details on Freckles:
Size: Animal Shell is 14" x 8", and reusable, removable heat/cooling pack is 6" x 7"
Ingredients: Animal shell is hypo-allergenic polyester. Heat pack is filled with Michigan Cherry Stones and Organic Lavender flowers
Care: Hand wash outer cover only with warm water and air dry 
Packaging: Each Xander Friend comes in a Linen Keepsake Bag that doubles as a backpack, and a gift box is available for an additional $7.95.
Production: Filled, sewn and packaged in the USA, shell imported
Safety: Tested against and passed ASTM requirements. Suitable for newborns. Inspect frequently. Please do not leave in a cot/crib according to your pediatrician's advisement
*Xander Fawn, Freckles, does fit into a Gift Box and also wears original size Xander Friend clothing. Both sold separately.
Perfection
I love freckles the fawn. Last summer we had two fawns that our neighbors rescued she reminds me of them perfectly. Best company around. I love that when I buy a Xander animal a child gets one in foster care. The fact that this is a Michigan based company is just icing on the cake.
Beautiful
The fawn is very pretty and soft I love the smell of the lavender
Sweet and fragrant
I give these out to kids of workmates who are going through medical issues. I can't wait to give them this Bambi-it's so sweet !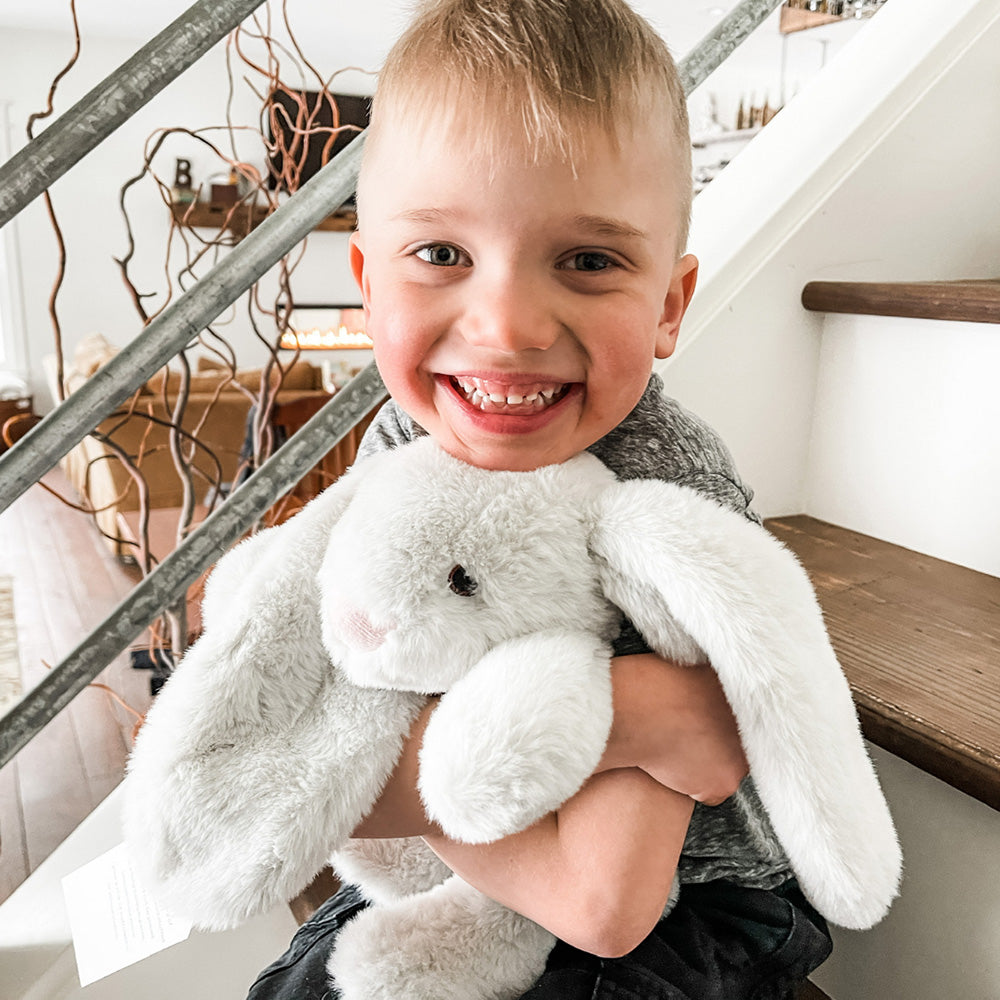 79,676 Xander Friends Donated
How We Give Back
For each and every Xander Bunny you purchase, we donate one to a child in foster care. This soft, warmable animal is filled with fresh Lavender flowers, grown in our fields, and soothing Michigan cherry pits. Designed for anyone who wants a bit of comfort or relaxation, this cuddly friend makes the perfect companion. Our mission is to give a warmable, Lavender filled Xander Bunny to every child in foster care.