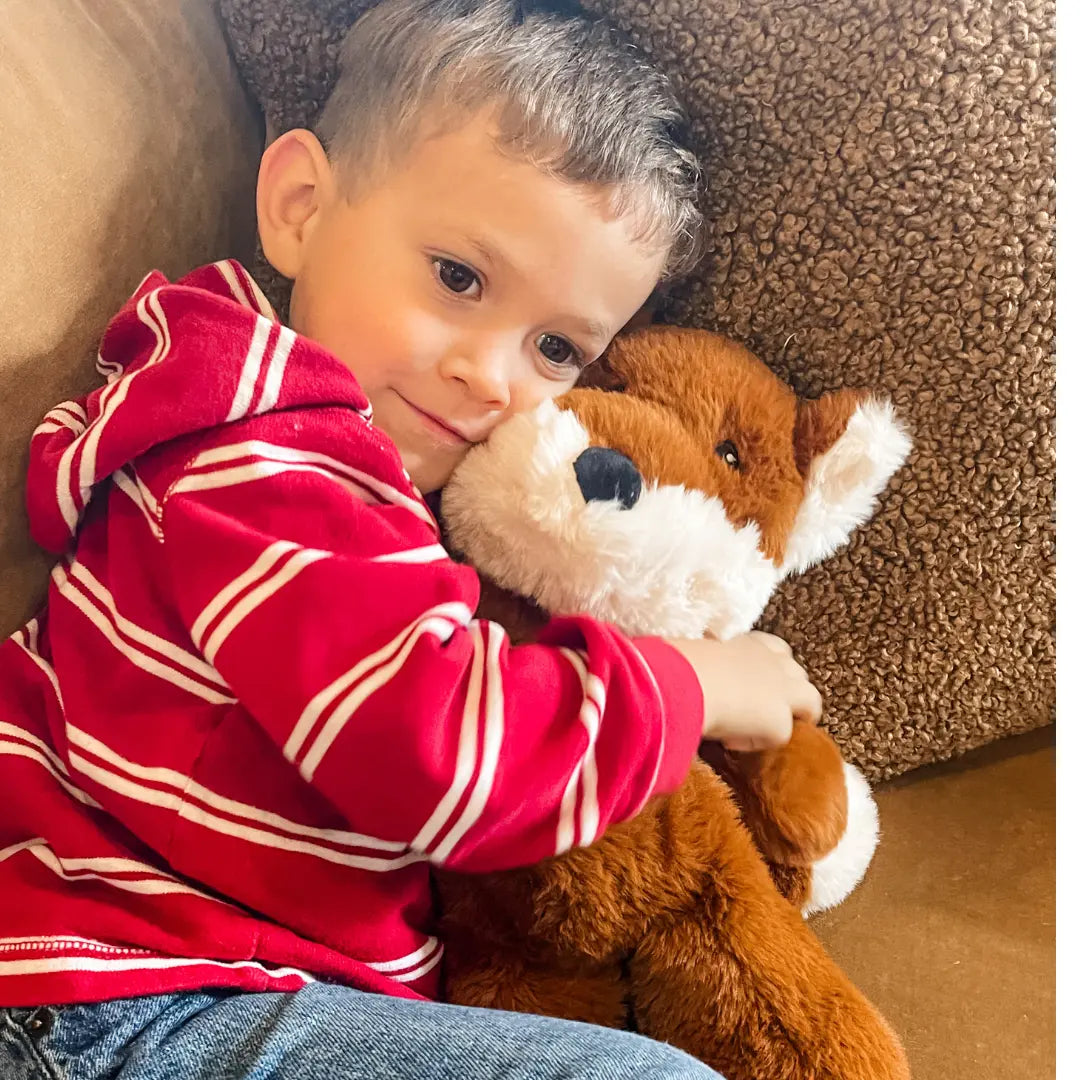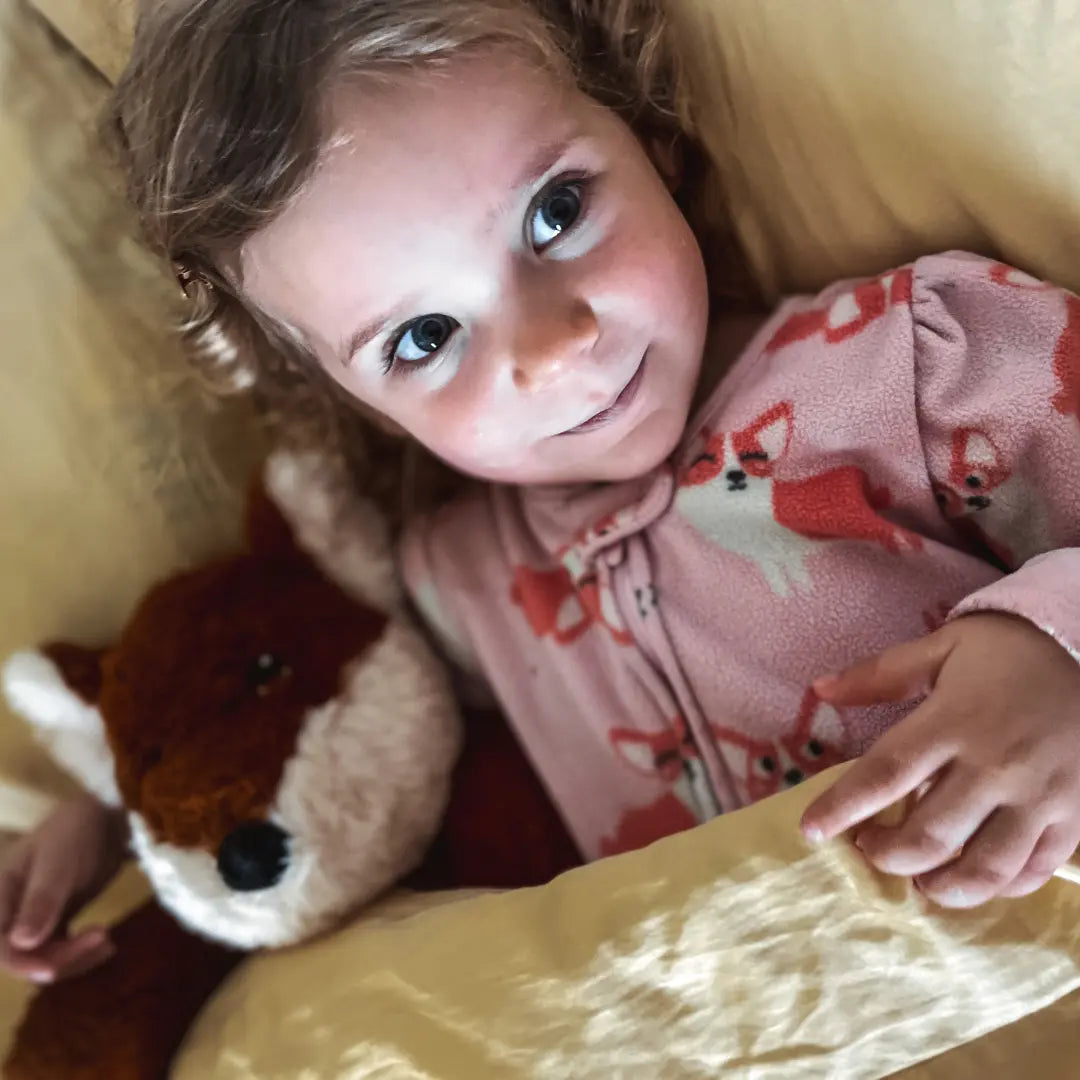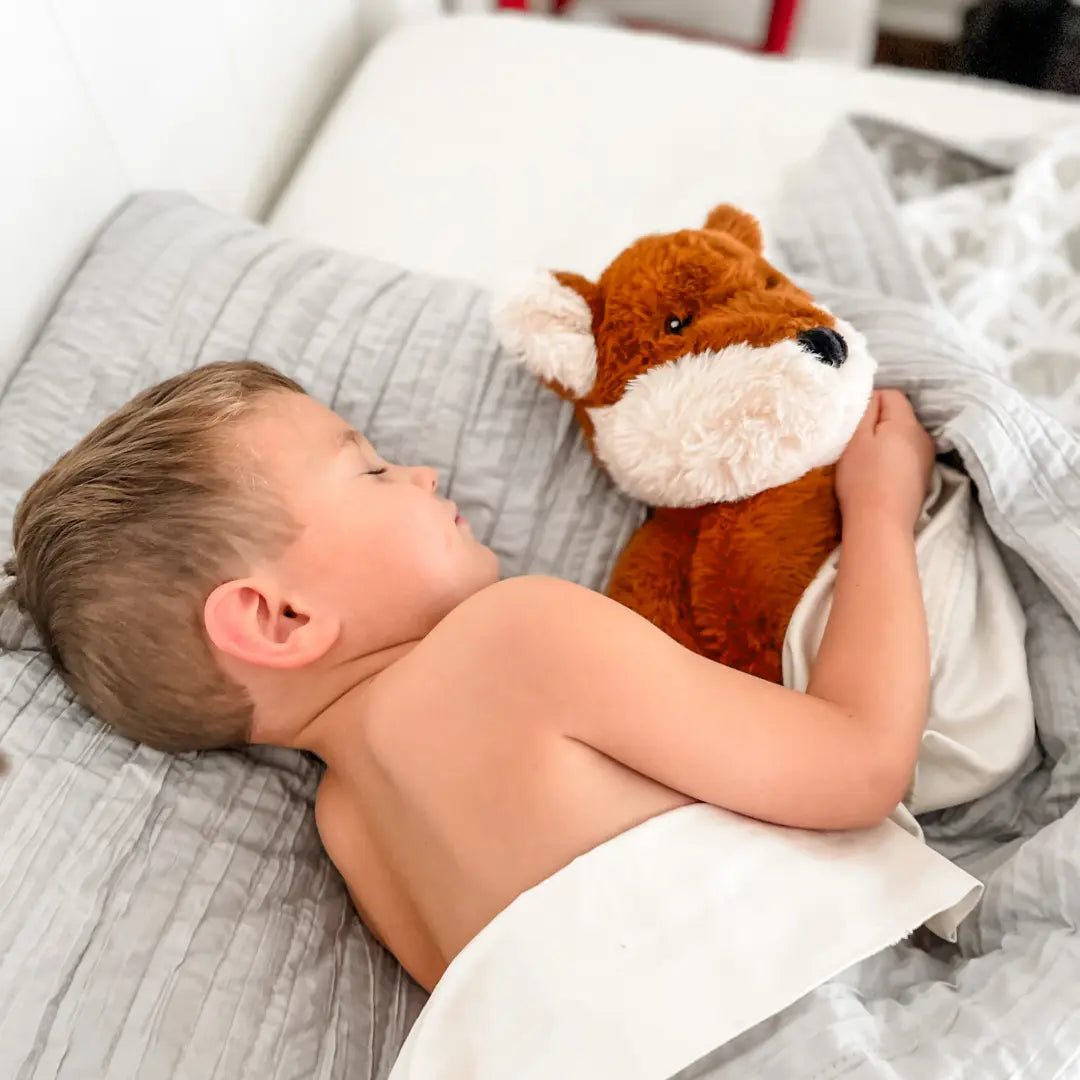 Copper- XANDER FOX
Introducing Copper the Xander Fox, your cuddly confidant and bedtime buddy! Filled with lavender, Copper is here to hear all about your day and help you drift off into dreamland. This cute and cuddly fox brings an extra touch of charm to your nighttime routine. As you share your adventures with Copper, its lavender fragrance creates a soothing atmosphere that relaxes your mind and body. With all the cunning and coziness of a fox, Copper is the perfect companion to chat with and snuggle up to for a tranquil and delightful sleep experience. Sweet dreams await with Copper the Xander Fox by your side!
For each and every Xander Friend you purchase, We donate one to a child in foster care.
Details on Copper:
Size: Animal Shell is 15" x 8", and reusable, removable heat/cooling pack is 6" x 7"
Ingredients: Animal shell is hypo-allergenic polyester. Heat pack is filled with Michigan Cherry Stones and Organic Lavender flowers
Care: Hand wash outer cover only with warm water and air dry 
Packaging: Each Xander Friend comes in a Linen Keepsake Bag that doubles as a backpack, and a gift box is available for an additional $7.95.
Production: Filled, sewn and packaged in the USA, shell imported
Safety: Tested against and passed ASTM requirements. Suitable for newborns. Inspect frequently. Please do not leave in a cot/crib according to your pediatrician's advisement
*Xander Fox, Copper, does fit into a Gift Box and also wears original size Xander Friend clothing. Both sold separately. Xander Fox is a bit  larger than original Xander Friends
I loved the little fox. I know my grandson will love it also.
Love these for my grandbabies.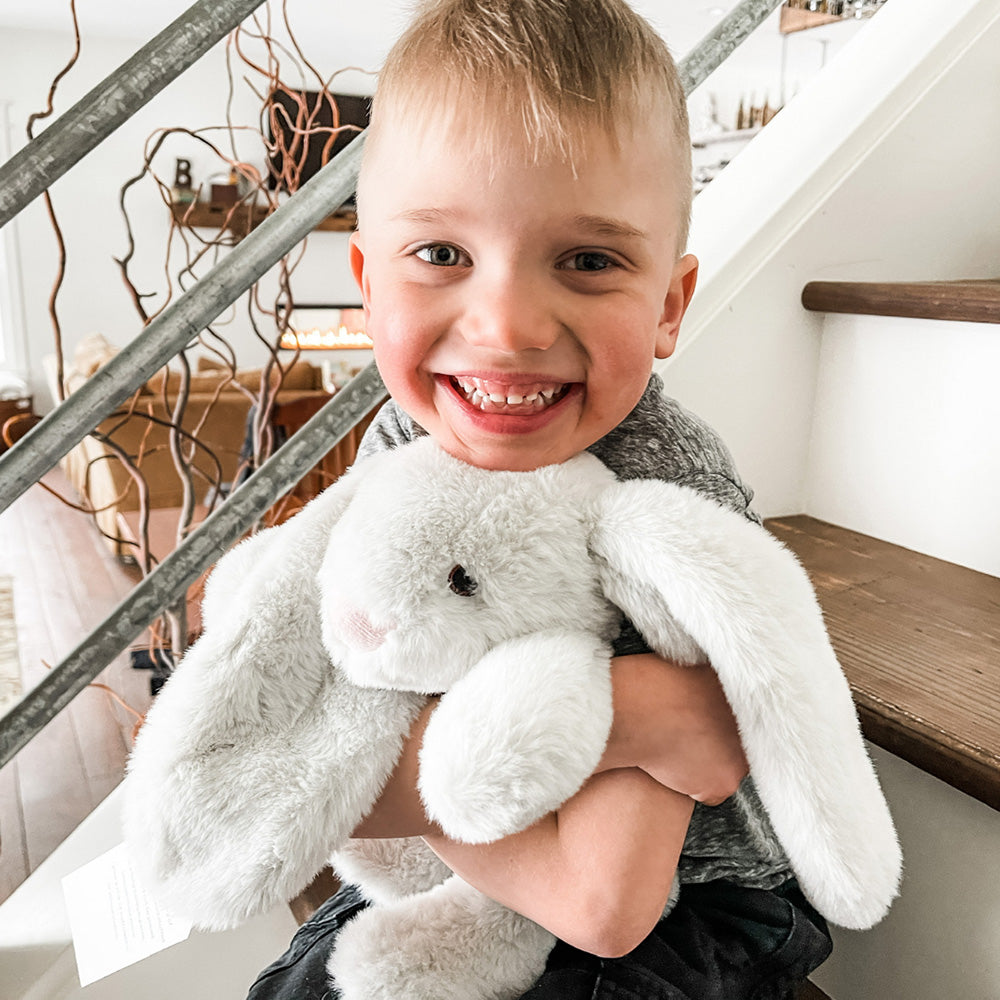 79,676 Xander Friends Donated
How We Give Back
For each and every Xander Bunny you purchase, we donate one to a child in foster care. This soft, warmable animal is filled with fresh Lavender flowers, grown in our fields, and soothing Michigan cherry pits. Designed for anyone who wants a bit of comfort or relaxation, this cuddly friend makes the perfect companion. Our mission is to give a warmable, Lavender filled Xander Bunny to every child in foster care.