Organic CULINARY Lavender for Your Kitchen
Organic culinary lavender is grown at our family farm in Caledonia, Michigan, and crafted into lavender teas, honey, chocolates, lavender extracts and more you can use to create delicious desserts, beverages and so much more, right in your own kitchen!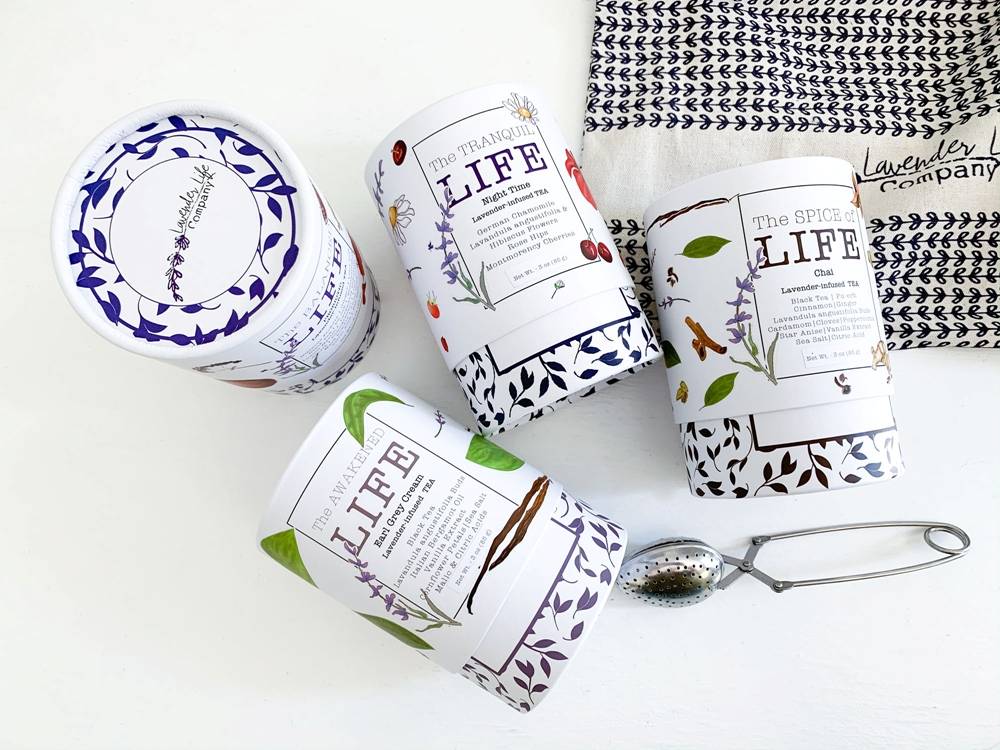 Sit back, relax and sip our incredible lavender-infused, organic tea blends made right here on our family farm in Michigan.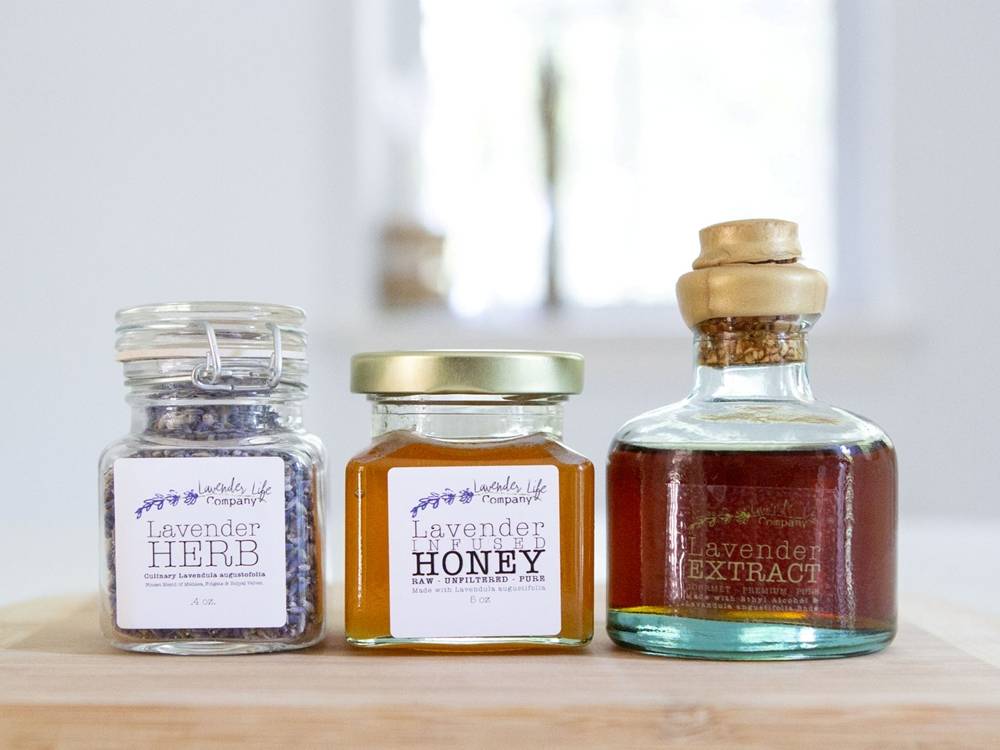 The highest-quality, organic culinary lavender adds unique flavor to foods, baked goods, drinks and more.
Culinary Lavender Gift Sets
Give the gift of relaxing flavor with our unique, culinary lavender gift sets that are beautifully packaged and ready to give!
"I love this honey, it has such a delicate flavor!
Luscious drizzled over waffles!"
- Peggy P.
Organic Culinary Lavender for the Kitchen
From lavender teas and honey to organic herb, extracts and beautifully-wrapped gift sets, Lavender Life is one of the only suppliers of organic culinary lavender in the USA!
We make all of our products right here on our family farm in Caledonia, Michigan and ship anywhere in the country.
"Not only does it taste incredible, I slept better than I have in ages.
As with all LL's products, it arrived very quickly and is so beautifully packaged. I love, love, love it."
- Christine K.
Unique lavender tea blends are hand-made with organic lavender flowers grown on our family farm, and blended with some of your favorite teas such as Earl Grey and White Peony, or discover a new favorite treat with our exclusive chocolate blend!
"A beautifully packaged set!
The tea, honey and chocolate are all a big hit with the family!"
- Jen B.
Culinary Lavender Kitchen Gift Sets
Give a truly unique gift - the relaxing scent and amazing flavor or lavender! From honey and extract sets to lavender chocolates and teas, give the gift of a simpler lifestyle... the Lavender Life.