ORGANIC SKIN CARE FOR BABIES
Heal baby's delicate skin and prevent diaper rash naturally with lavender!
Organic lavender skin care products relax and calm baby, especially before bedtime. Our line of Little Buds baby products are made with 100% organic lavender flowers grown on our family farm in Caledonia, Michigan. We hand-make all of our baby skin care products so you can trust them to be of the highest-quality, and made with love!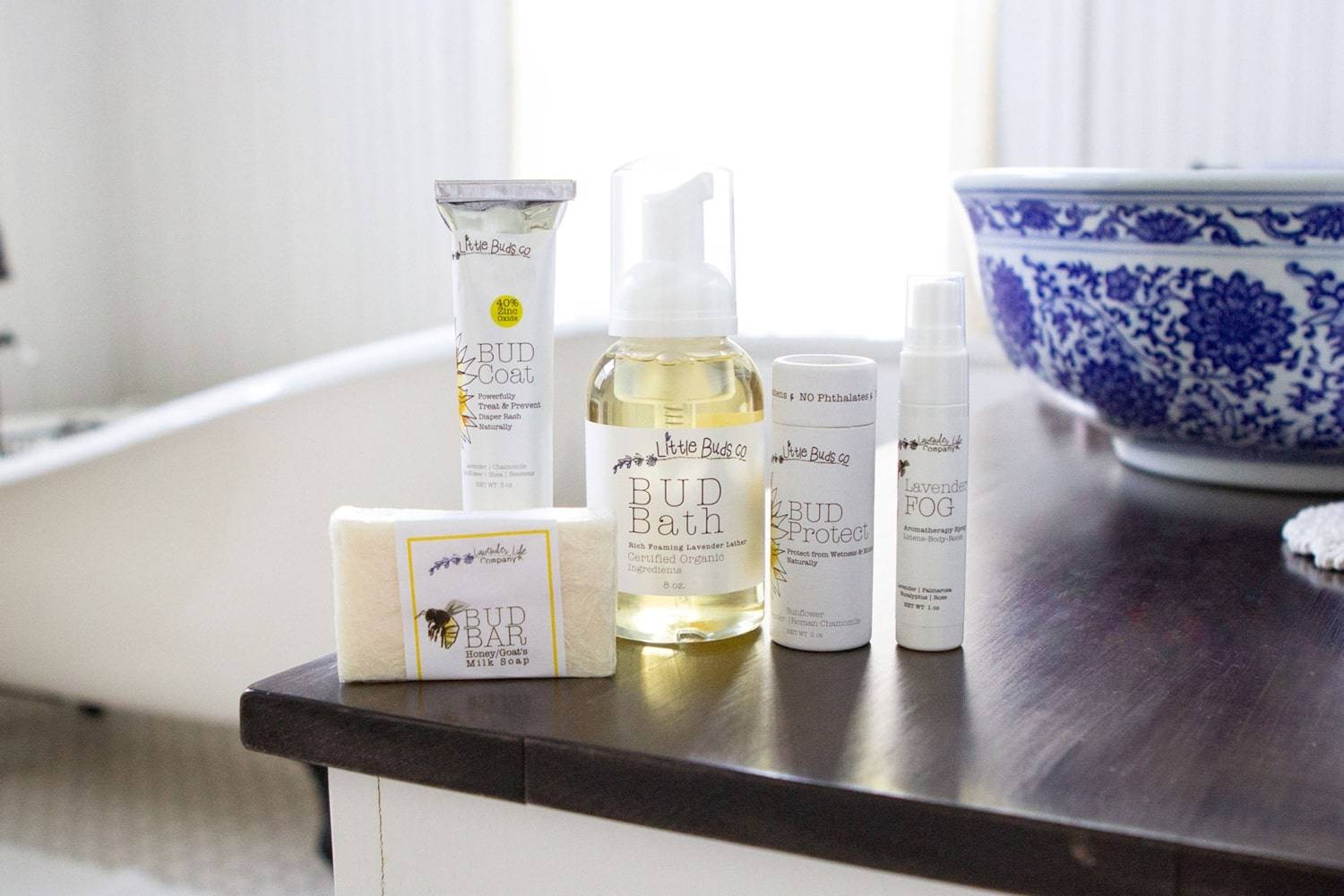 Cleanse, heal and protect baby's delicate skin with all-natural, lavender skin care products made right here in Michigan.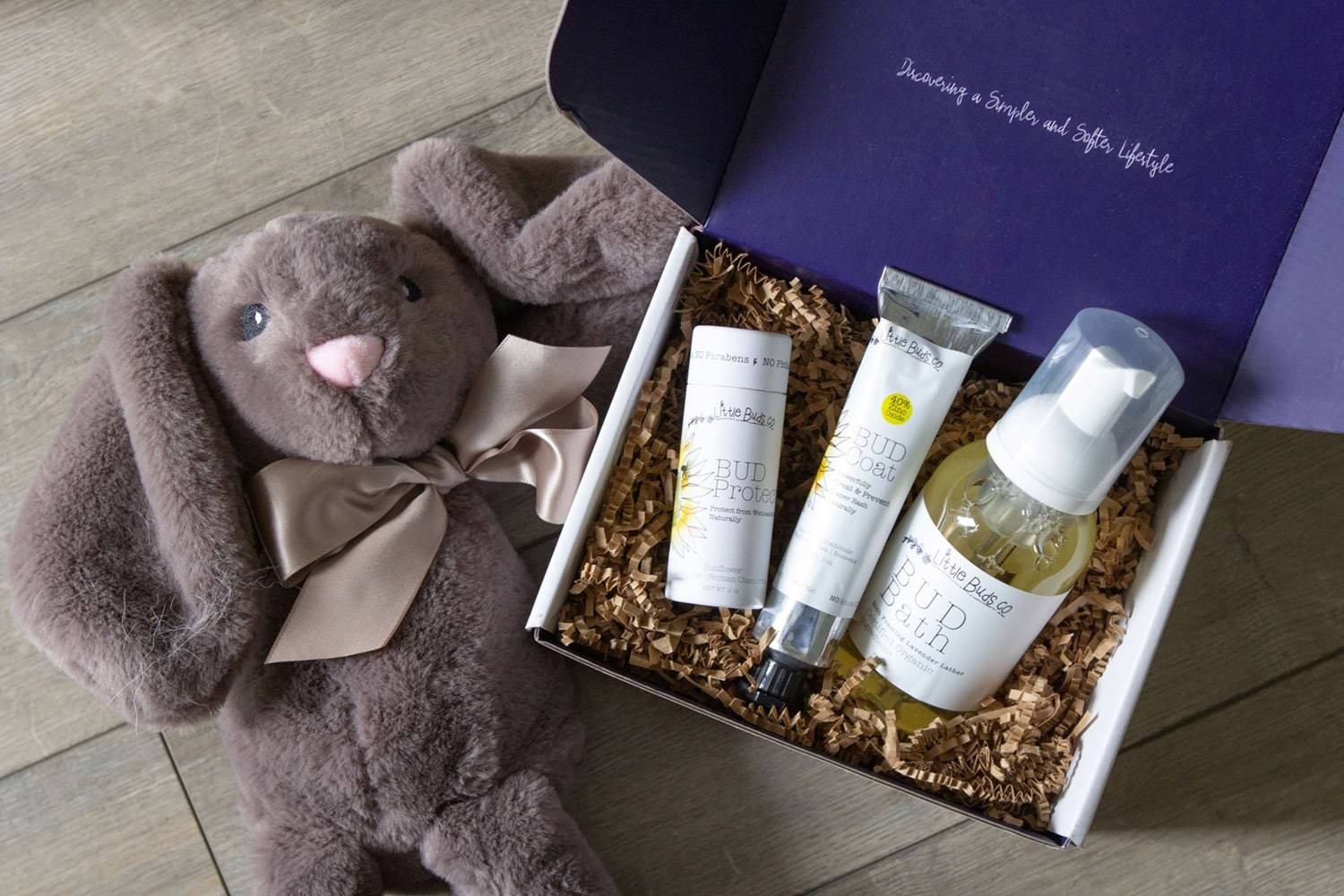 Gift sets for newborns and babies with organic lavender skin care products, warmable stuffed animals and more.
Baby Bibs, Swaddlers & More
Super-soft bibs, swaddlers sets and more wrap babies in comfort and love.
"This has worked wonders on my daughter's sensitive, dry skin. A lot of baby soaps and lotions are loaded with perfumes and ingredients that make her skin break out in a rash; this body wash has been a lifesaver! Her skin is moisturized and the natural lavender scent calms her down at the end of the day. Worth every penny!"
-Adrienne H.
From our family's farm in Caledonia, Michigan comes 100% organic lavender that we transform into all-natural skin care products for baby's delicate skin. From lavender soaps that gently cleanse, to our amazing, all-natural diaper rash cream and skin protection emollient stick, rely on Lavender Life to soothe and protect your Little Bud's skin from irritation and keep them soft and happy all year round!
"This is my #1 baby gift! I love giving the precious rabbit and the new parents (as well as me) LOVE that one is donated to a foster child. On top of that, this is a pure, clean quality product."

- Diane M.
Give the gift of love, comfort and calming relaxation - lavender baby gift sets are perfect for new parents! Our baby bath gift sets, and Xander stuffed animal gift sets come beautifully packaged and ready to give!
"Fast shipping and beautiful products! Will recommend your company!"
- Coleen G.

Super-Soft Baby Bibs & Swaddlers
Wrap newborns in super-soft, ultra-adorable swaddlers with matching hats. Or use our bibs with built in teethers to keep little ones protected and looking so cute!