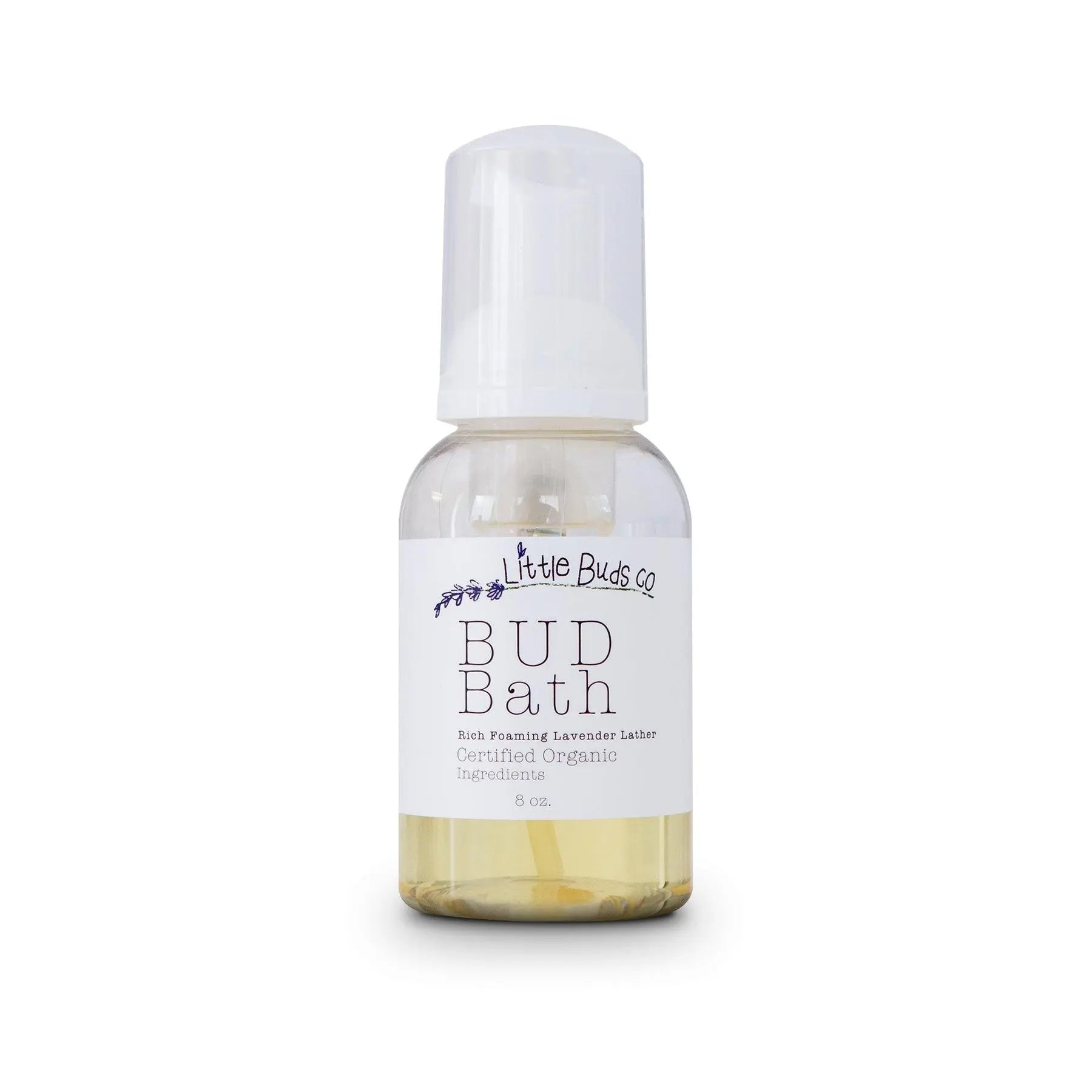 Bud Bath for Babies - Organic Foaming Lavender Cleanser - 8 oz
Rich, Foaming Lavender Lather Soap - 78% Certified Organic - Created just for Delicate Baby Skin!
Little Buds Co. Bud Bath Foaming Lavender Lather soap for baby skin care is an awesome, totally natural, gentle bath soap for your Little Bud's delicate skin. 
Lavender Bud Bath Products can also help baby calm down and relax during your nighttime bath ritual to help promote better sleep.
It feels and smells amazing because it is made with only the best ingredients, and is sulfate-free! It cleans, moisturizes and is a naturally soothing skin care product for babies and toddlers.
Pair it with any of our lavender baby products in our Bud Bath collection, or as part of an amazing baby gift set that's beautifully wrapped and ready to give!
Lavender Baby Soap is Made in Michigan from Organic Ingredients
Grown and processed at our family lavender farm in Caledonia, Michigan USA with USDA-Certified, all-natural and raw-organic ingredients, so you know it's safe for baby's delicate skin.
78% Raw Material Certified Organic to USDA NOP Standard. Gentle Foaming Lavender Cleanser to be used daily during baby's bath time.
Ingredients: Distilled Water, Potassium Olivate (olive oil derived), Potassium Cocoate (derived from coconut oil), Glycerine, Potassium Citrate, Lavandula angustifolia (organic lavender flower oil).
NO Parabens, NO Phthalates, NO Sulfates
Honey Bar Soap for Babies, with Lavender & Goat's Milk
A great baby shower gift!
I saw this and right away said, "This will make a great baby shower gift, not like anything else!"
This diaper cream works!!!
This magic cream in the blue jar is truly a miracle for our babies with any rash on their little bums❣️
It clears even rashes from diarrhea in 24 hours. Thank you for your "miracle " cream. My grandson thanks you too 💙
Roll on lavender essential oils
Absolutely love this product!!! I put it on every night before crawling into bed. It is so comforting and I slip off to sleep very quickly because of it. I highly recommend.
Amazing !!!
Ordered the lavender bunny and bath set for my 3 month old nephew and gift was a success with baby and mama. The lavender smell is wonderful, not overpowering, just subtle and light. Quality of products are exceptional, shipping also fast, and packaging (quality/appearance) was superb. I would def recommend these products and will be ordering more, soon !!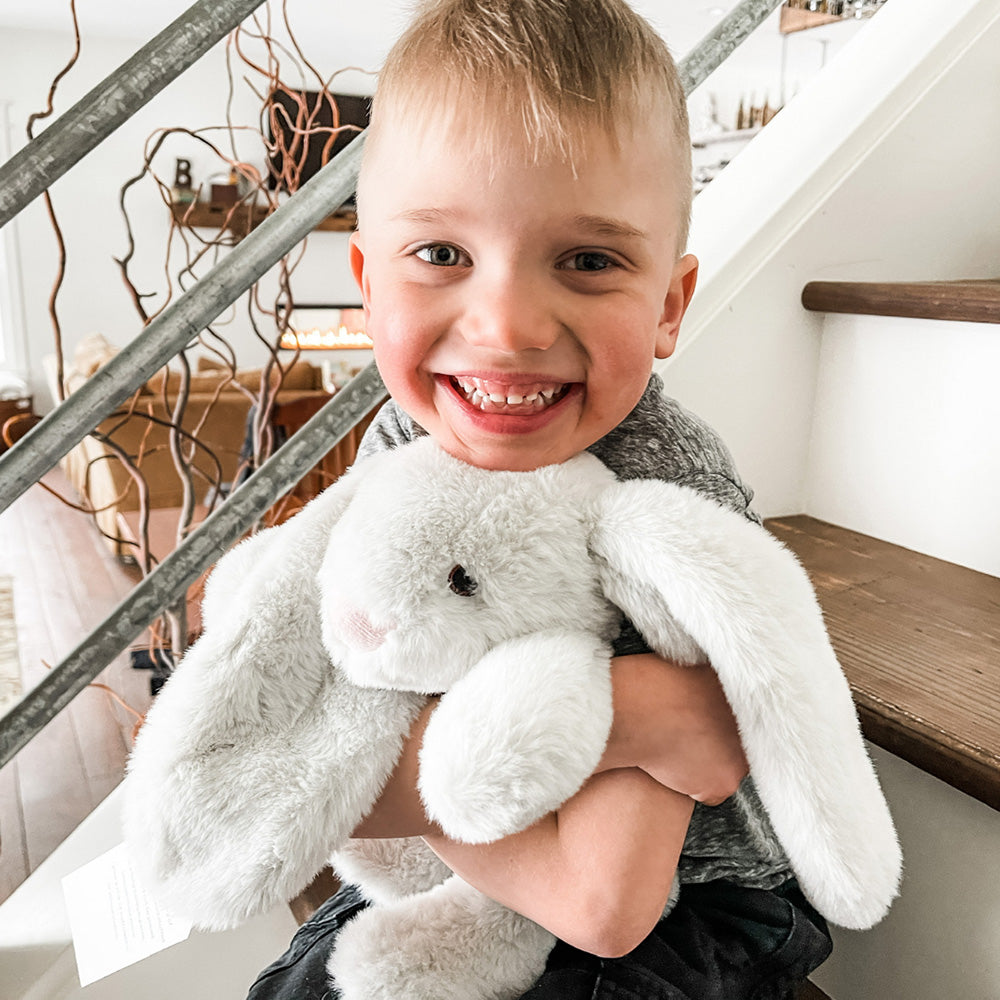 79,676 Xander Friends Donated
How We Give Back
For each and every Xander Bunny you purchase, we donate one to a child in foster care. This soft, warmable animal is filled with fresh Lavender flowers, grown in our fields, and soothing Michigan cherry pits. Designed for anyone who wants a bit of comfort or relaxation, this cuddly friend makes the perfect companion. Our mission is to give a warmable, Lavender filled Xander Bunny to every child in foster care.