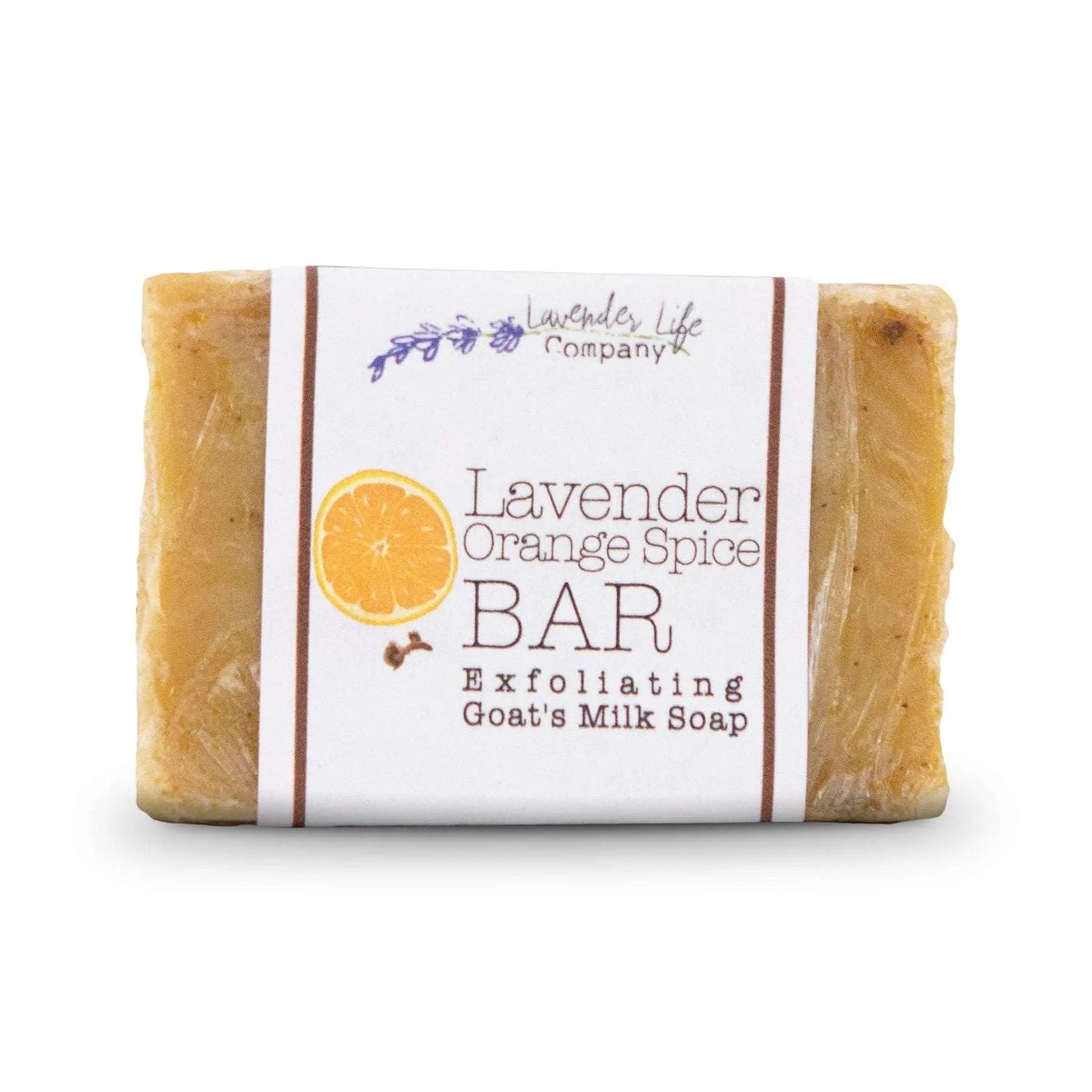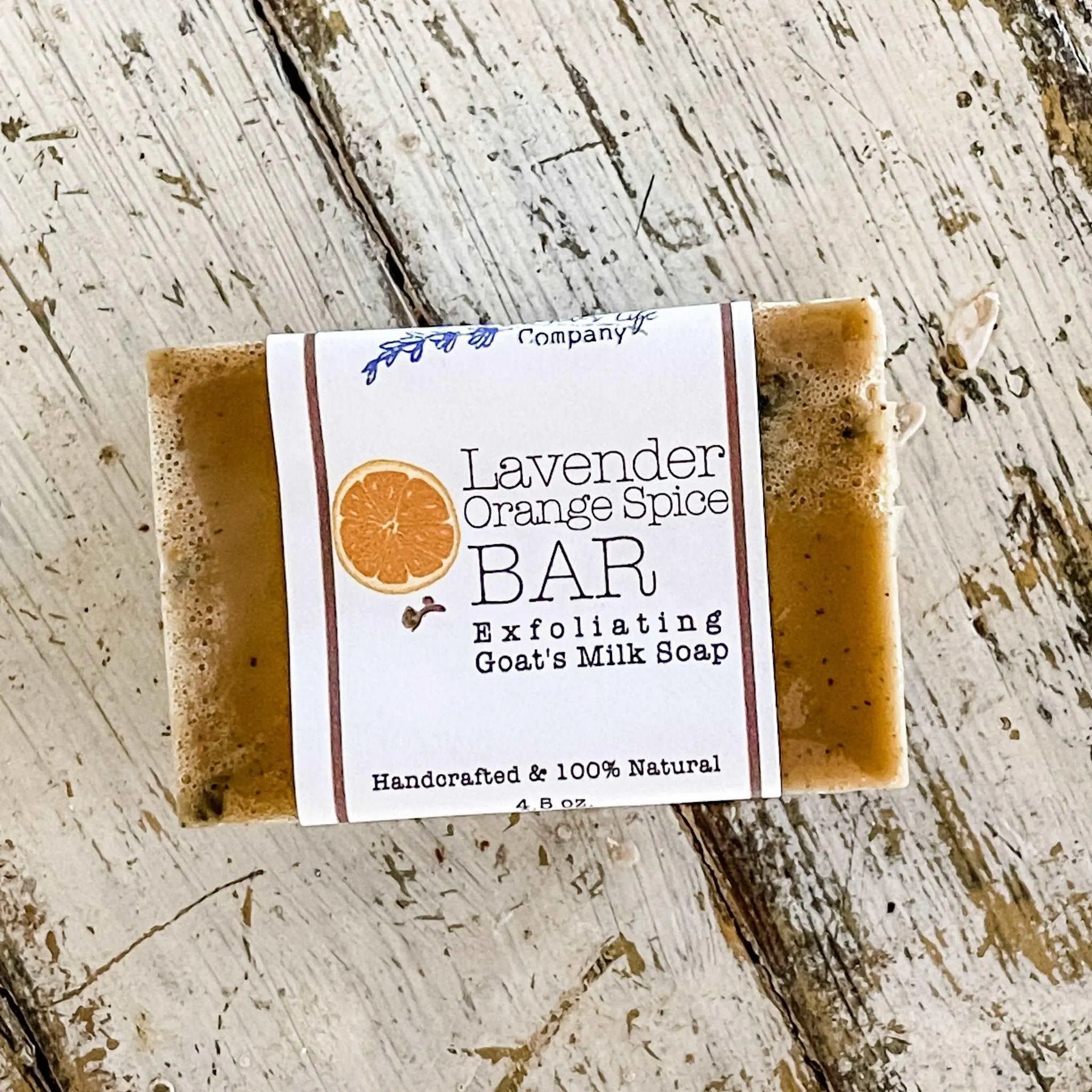 Lavender Orange Spice & Goat's Milk Soap
100% all natural, hand-crafted, bar soap with organic lavender, peppermint and goat's milk is extremely emollient for all skin types. 
Lavender calms irritated dry skin, while the goat's milk smooths and softens. Plus, sweet orange and clove give this earthy bar the warmth and brightness of a fall day that just smells so darn good - and makes an excellent gift set! 
Choose a Gift Pack of 5 Full size bars or one 4.5oz. bars of Lavender bar soap with peppermint and goat's milk.
INGREDIENTS: Coconut Oil, Safflower Oil, Glycerin (kosher, of vegetable origin), Fresh Goat's Milk, Water, Sodium . Hydroxide (saponifying agent), Sorbitol (moisturizer), Propylene Glycol (of vegetable origin), Sorbitan oleate (emulsifier), Oat Protein (conditioner), Lavandula angustifolia, Clove, Sweet Orange, Sunflower oil,  Titanium Dioxide (mineral whitener).
SIZE: Approx. 4.4 oz
Orange spice delight
Love the soap, love the smell. Definitely will order more for the fall. Long lasting too!
Love it!
I seriously love every product I have tried from Lavender Life Company! Top shelf quality! A+
Gifted item
I purchased this soap for myself but decided to gift it to a friend as a thank you! I also gave my friend the enclosed packet that comes with an order to share your goodness with her. Thank you for your superior lavender products!
Yummy smell
I could smell this one before I even opened the package!! So spicy and warm and inviting. The soap lathers nice and leaves my skin super soft.
Lavender orange spice soap
Love this soap! The smell is so beautiful and does not dry out my skin at all❤️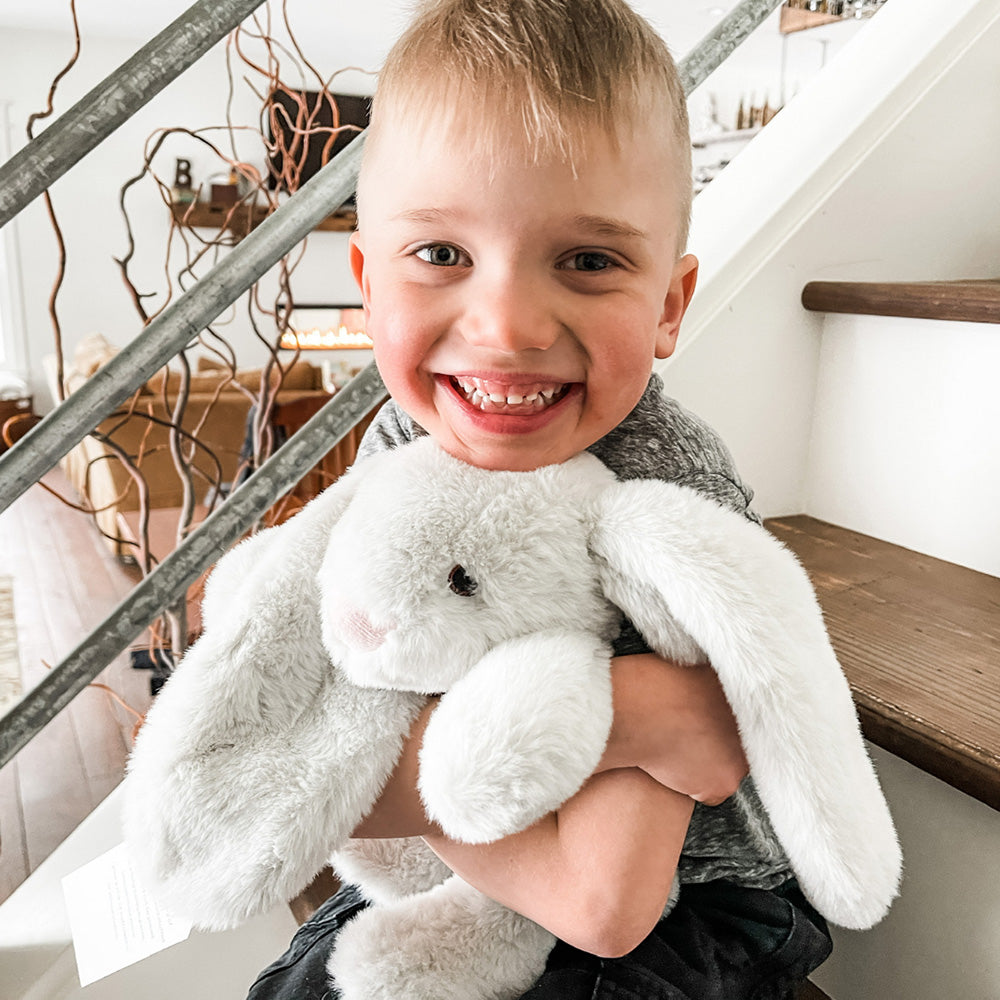 79,676 Xander Friends Donated
How We Give Back
For each and every Xander Bunny you purchase, we donate one to a child in foster care. This soft, warmable animal is filled with fresh Lavender flowers, grown in our fields, and soothing Michigan cherry pits. Designed for anyone who wants a bit of comfort or relaxation, this cuddly friend makes the perfect companion. Our mission is to give a warmable, Lavender filled Xander Bunny to every child in foster care.