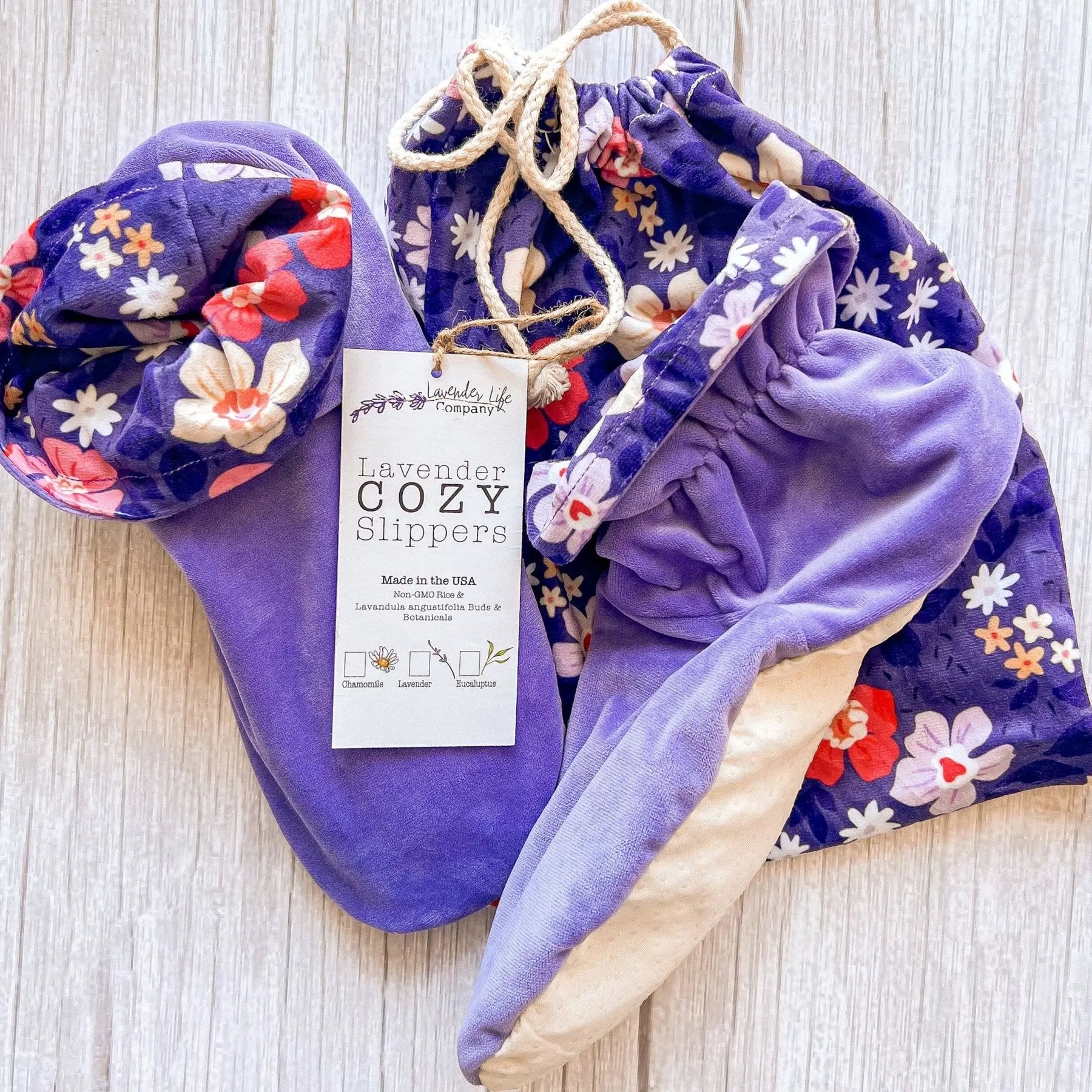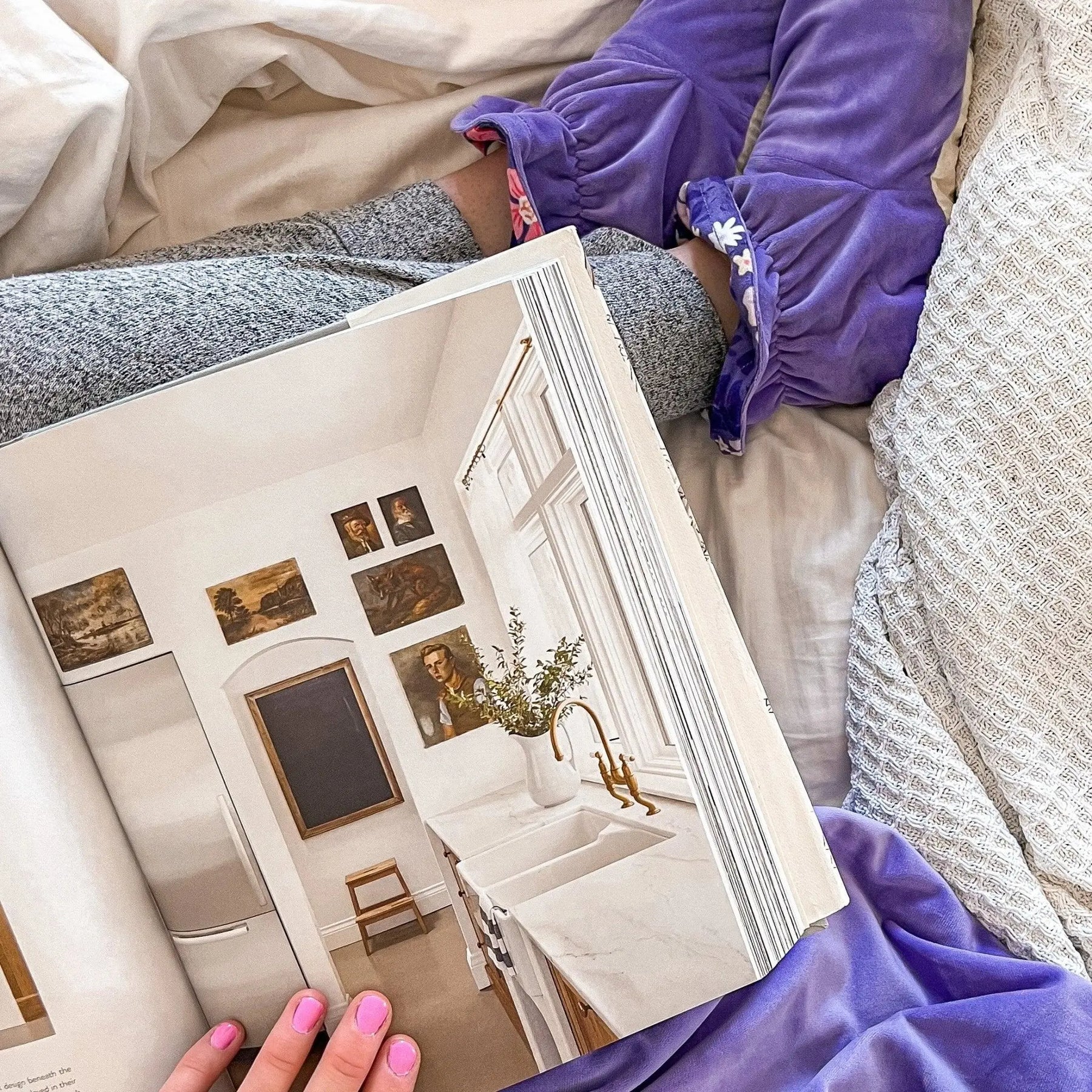 Cozy Warm-able Slippers
Warm and restore sore, tired, aching feet with moist, fragrant Lavender heat. Use Cozy Slippers on their own to relax, or give yourself an amazing spa treatment by using Lavender Cream and place plastic baggies on feet, before sliding into plush lined warmed slippers. Softest feet ever! The ultra-soft fully lined, covers can be removed and thrown into the wash. One size fits most up to ladies size 10.
MADE ON LAVENDER LIFE FARM, MICHIGAN
Lavender pillows of heaven on your feet
I love the slippers I get real achy with my feet especially at night and they have helped me a lot.
Haven't had a chance to try them out.
Beautiful slippers for my mother in law.
Shipping to Alaska was tricky but we got it figured out together w/ Lavender Life. My mother in law said the slippers are beautiful. Only immediate complaint she had is she doesn't own a microwave due to health issues so she didn't have a way to warm them. I didn't even think to ask her if she owned a microwave before I ordered them but I still am pleased with my order and have faith if anyone can she will find another way of warming them.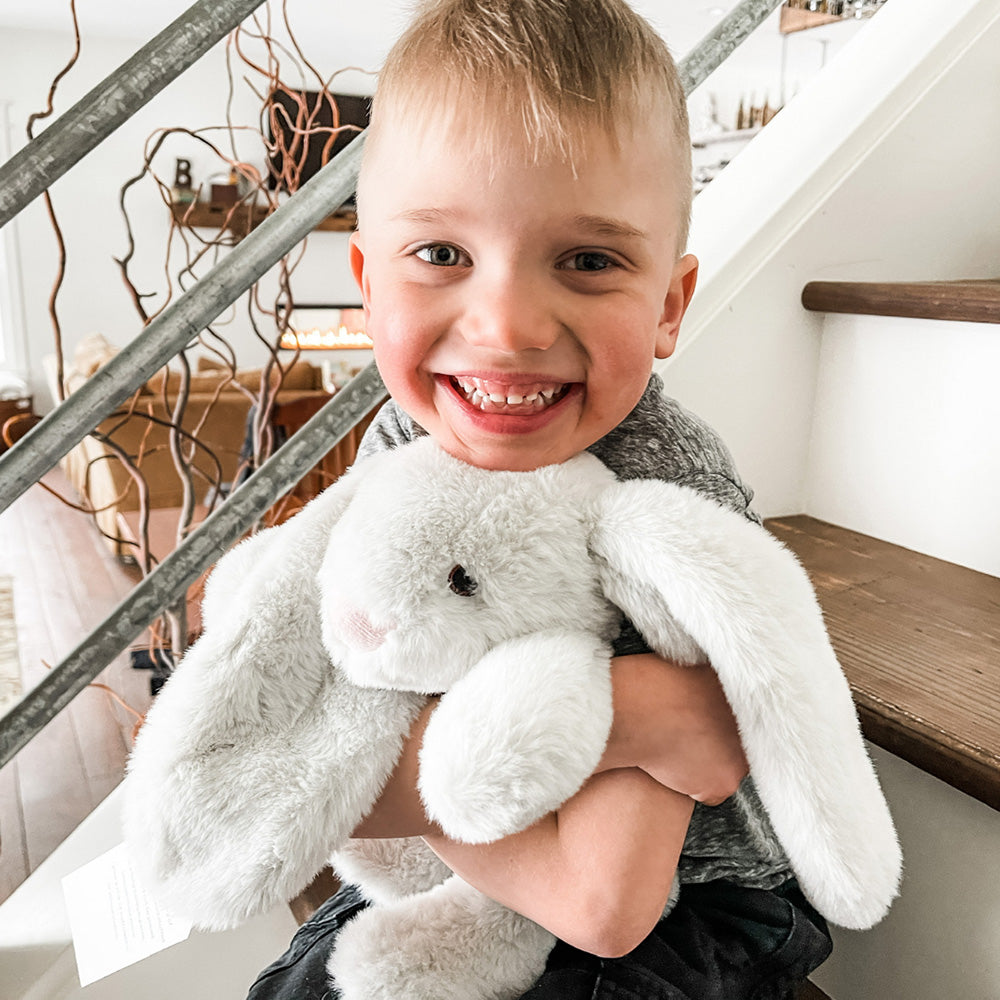 79,676 Xander Friends Donated
How We Give Back
For each and every Xander Bunny you purchase, we donate one to a child in foster care. This soft, warmable animal is filled with fresh Lavender flowers, grown in our fields, and soothing Michigan cherry pits. Designed for anyone who wants a bit of comfort or relaxation, this cuddly friend makes the perfect companion. Our mission is to give a warmable, Lavender filled Xander Bunny to every child in foster care.