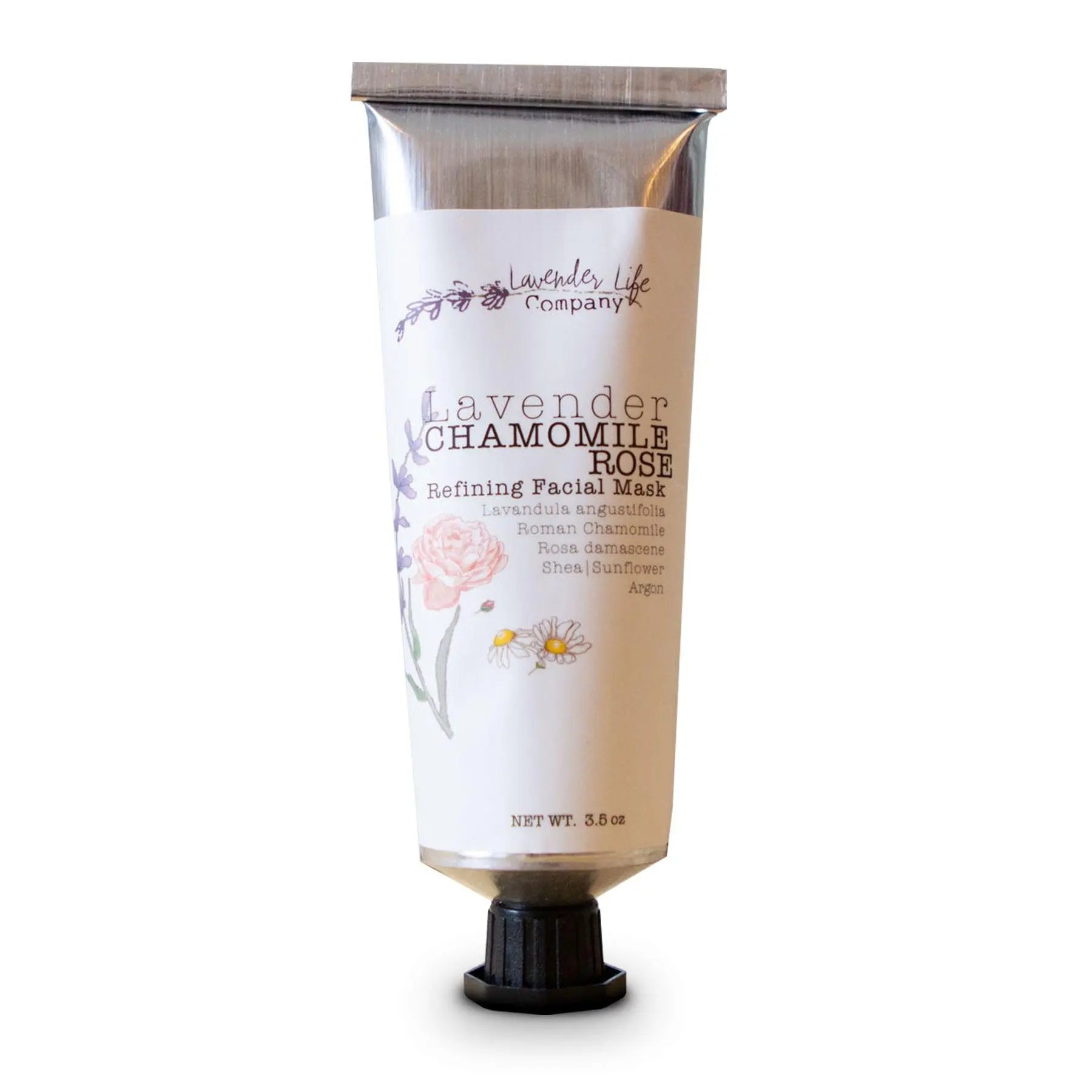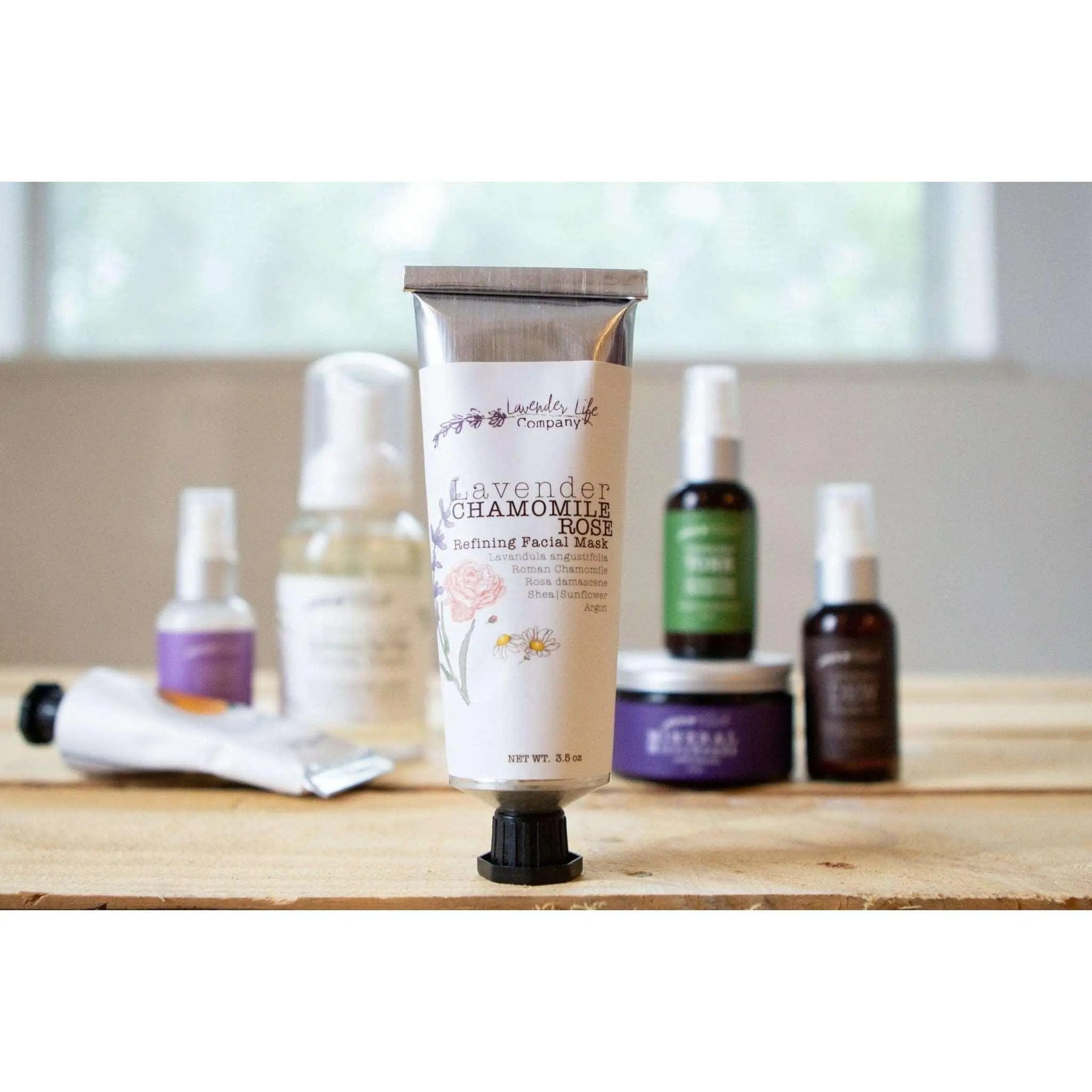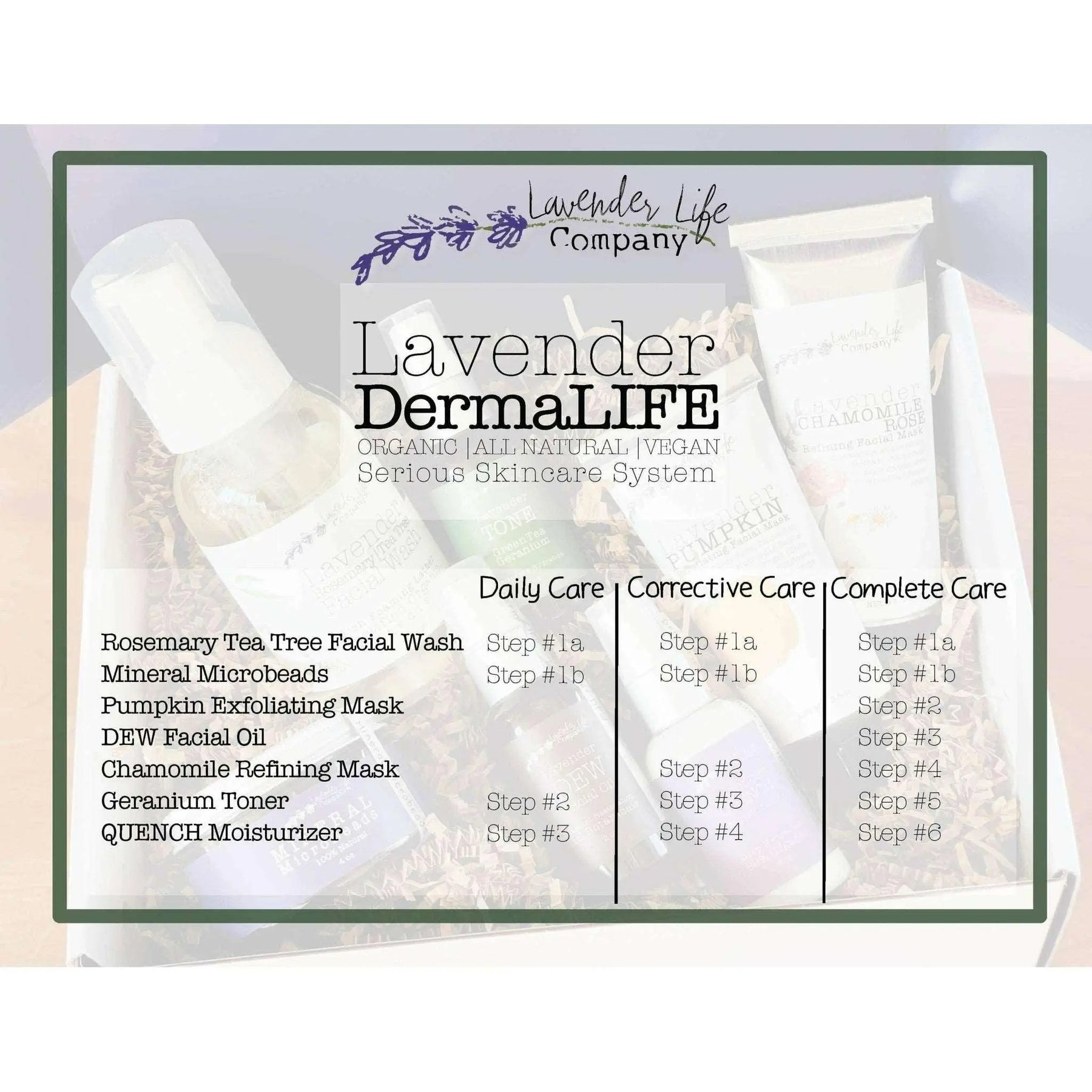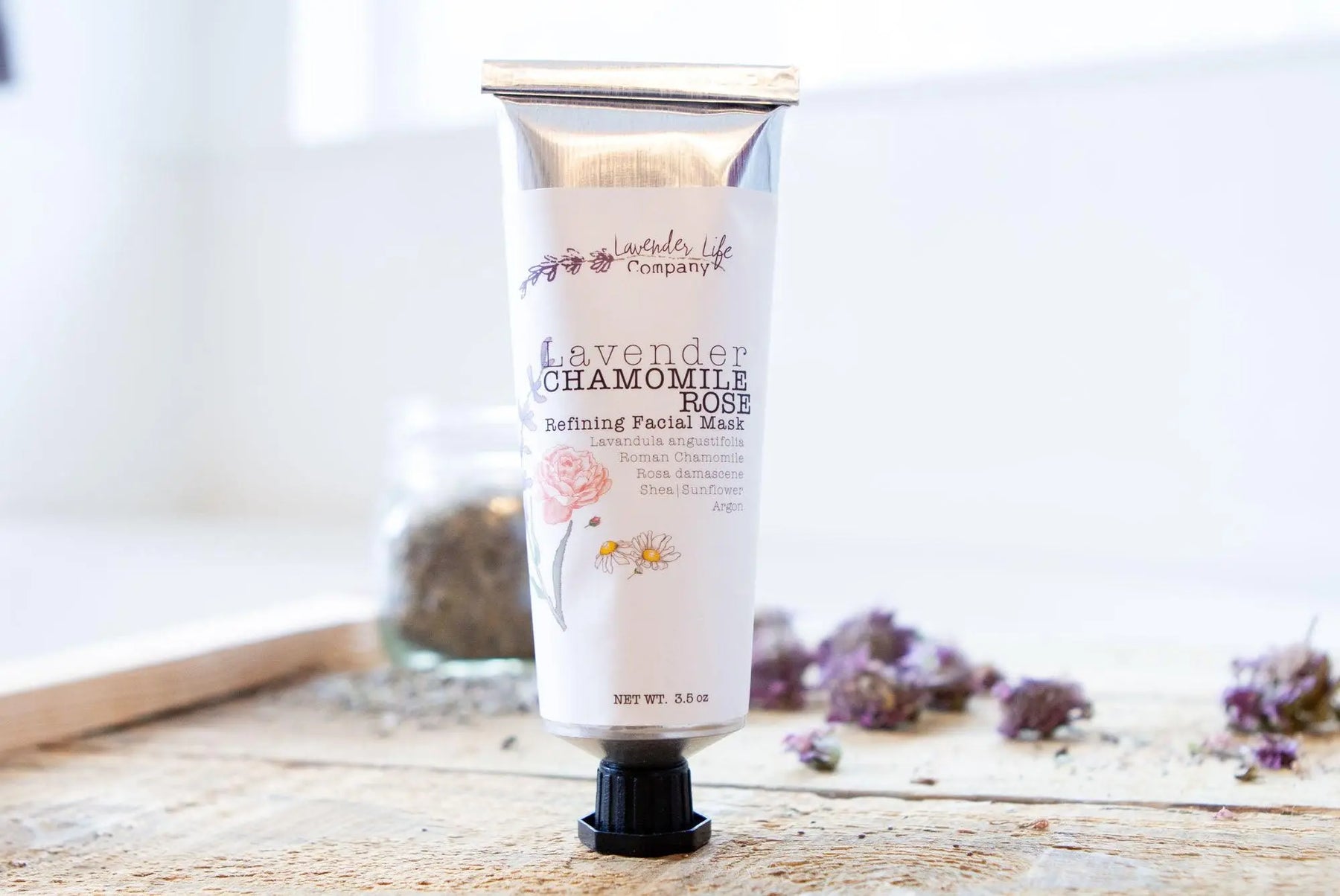 Refining Facial Mask with Lavender, Chamomile & Rose
Beautifully purifying facial mask with organic lavender, chamomile and rose refines and beautifies your skin!
Nourish, polish and pamper your face with this all-natural facial mask great for any skin type. Its organic ingredients reduce pore size and sooth skin, plus provides anti-aging botanicals to reduce the look of fine lines.
Gently exfoliate your skin with this natural facial mask that is hand-made with organic lavender grown right here on our family farm in Michigan! 
Our own organic lavender is blended with luxurious Roman chamomile and delicate rose oil, and combined with organic shea butter, sunflower, argon, apricot and aloe to not only refine any type of skin, but create a relaxing scent that is absolutely heavenly!
3.5oz. tube
This natural lavender facial mask is like getting a spa facial treatment, right at home!
Instructions for using our Lavender facial mask: 
After washing your face, apply the Lavender Chamomile & Rose refining facial mask and leave it on for 2-3 minutes. Rinse and pat dry. Follow with a natural face toner and light moisturizer. 
Use it as part of our DermaLife natural skin care system, or on its own to refine and beautify your skin once a week.  
Natural & Organic* Ingredients:
Distilled Water, Kaolin Clay Shea Butter*, Coconut Oil* Damask Rose Water, Aloe Vera,  Sunflower Seed Oil* Hydrogenated Vegetable Oil  Argon Oil, Cetearyl Alcohol Coco-Glucoside Phenoxyethanol Xanthan Gum, Apricot Kernel Oil Lavandula angustofolia* Essential Oil, Citric Acid Tocopherol,  Lactic Acid Benzoic Acid, Dehydroacetic Acid, Roman Chamomile Essential Oil
Refining mask
This was a gift to my mother and she loved it
Makes face feel wonderful
It smells amazing and does exactly as advertised. The only reason I took off one star is because after reading the directions, the whole process is a bit of work! You have to put it on then keep a steamy warm cloth over your face. My washcloth kept getting cold, so I just kept getting it hot over and over again. It was a bit more work than I was thinking for a typical mask....but then again, this company is anything but typical ❤.
Amazing mask!
Skin feels so fresh and smooth after using
Lavender Life customer service
Love the Lavender Life products. The Lavender Chamomile Rose mask is gentle and feels so good. The fragrance is relaxing.
The customer service is friendly and caring. My questions we're addressed immediately. I will be ordering more of these wonderful products.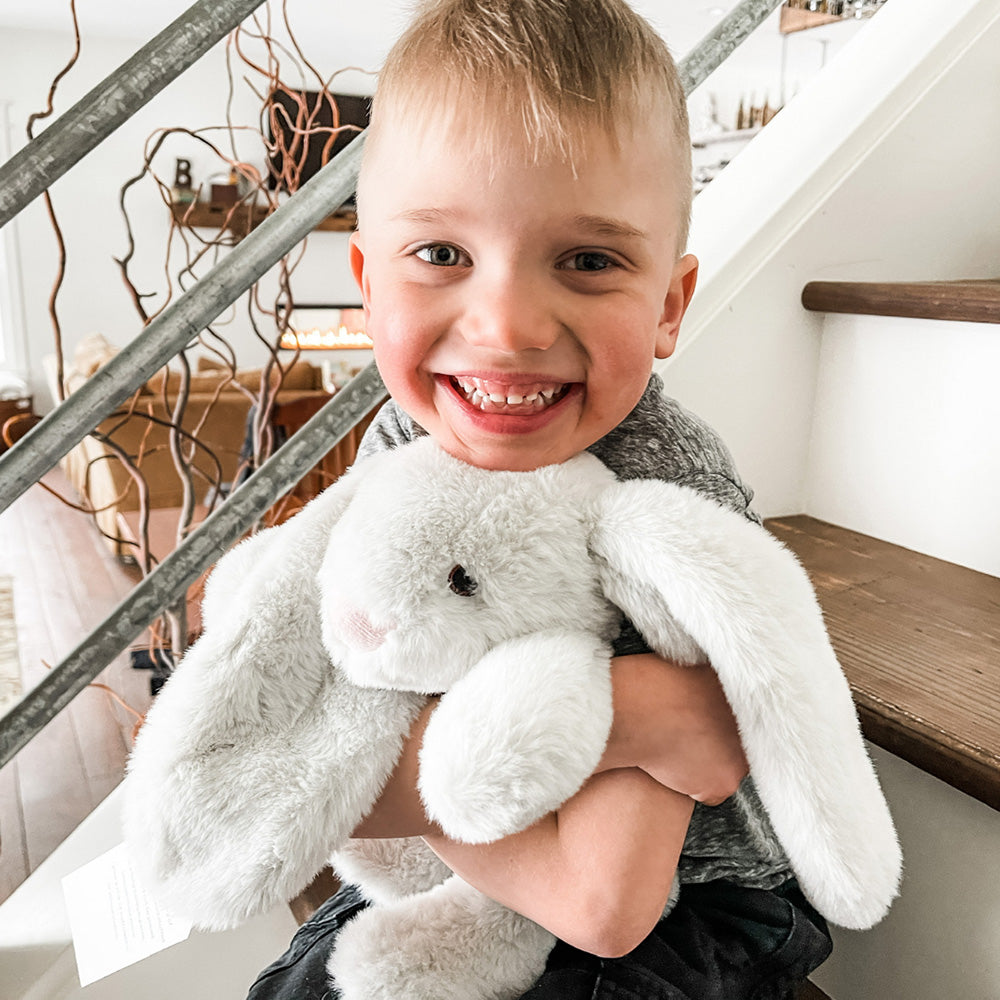 79,676 Xander Friends Donated
How We Give Back
For each and every Xander Bunny you purchase, we donate one to a child in foster care. This soft, warmable animal is filled with fresh Lavender flowers, grown in our fields, and soothing Michigan cherry pits. Designed for anyone who wants a bit of comfort or relaxation, this cuddly friend makes the perfect companion. Our mission is to give a warmable, Lavender filled Xander Bunny to every child in foster care.