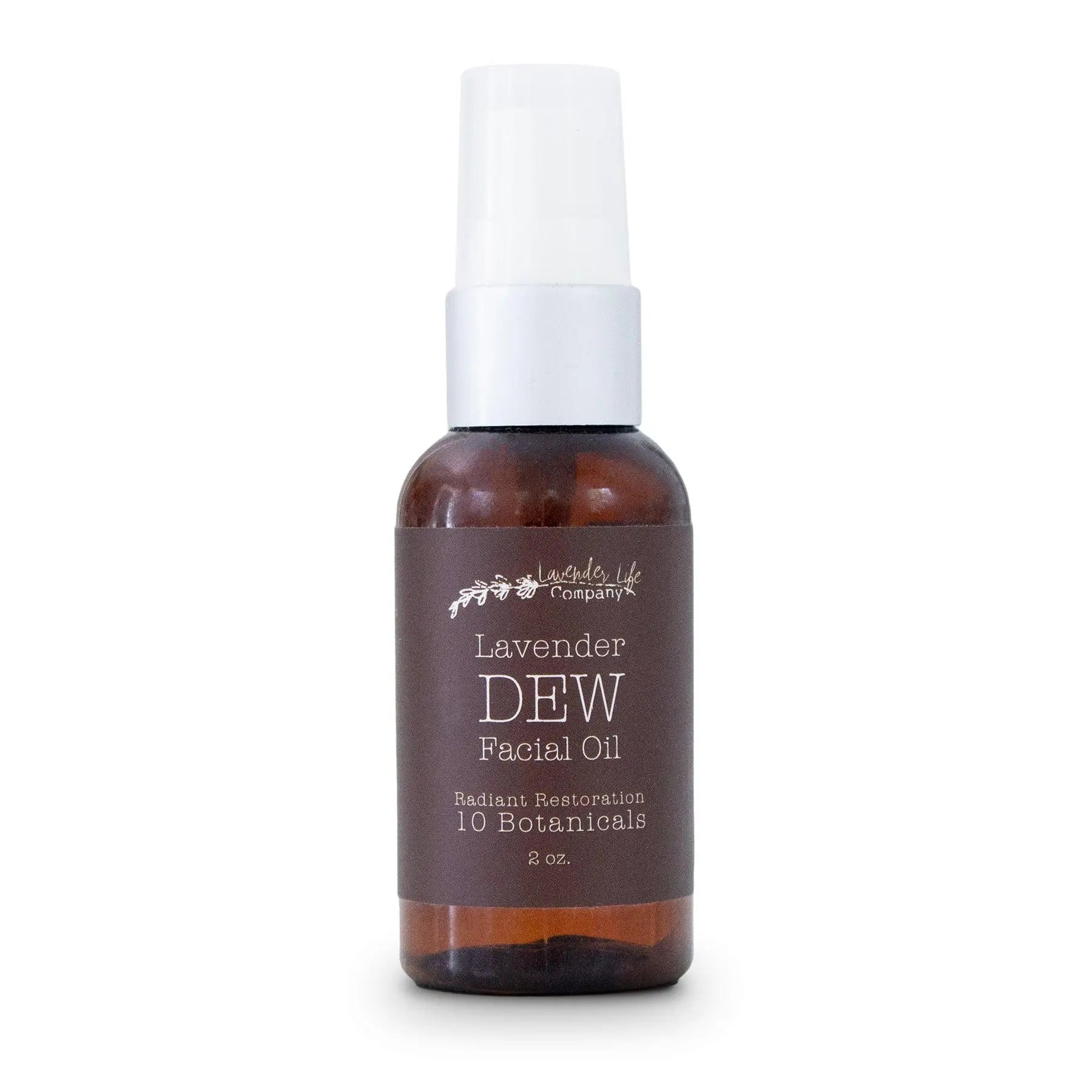 Facial Oil with Lavender and Pure Botanicals
Lavender Dew Organic Facial Oil Helps Balance, Restore and Soothe Skin!
An all-natural facial oil, Lavender Dew is the remedy for unbalanced skin! It has been formulated with ten pure, organic botanical oils that have been touted for centuries to restore, balance and soothe skin, plus seal in moisture. 
Great for every skin type, even if your skin is oily or prone to acne! It actually helps to unclog pores because natural oils dissolve other oils. All ten oils infused in our Lavender Dew are vegan and organic, and they smell terrific too!
After years of research, we chose the ten botanical oils in Lavender Dew to calm and heal irritated skin with anti-microbial properties.
Lavender Dew facial oil is 100% natural with no additives, no preservatives and no artificial colors or fragrances. 
It has many healing properties for your skin, including:

Anti-aging effects to reduce the look of fine lines
Acne fighting ingredients
Reduces redness and acne scars
Evens out skin tone

Reduces the appearance of stretch marks
Deeply hydrates

Use Lavender Dew facial oil alone, or as part of our DermaLife natural skin care system!
It seals in your skin's natural moisture to make your face look and feel softer.
Simply wash your face with a natural facial cleanser and pat it dry. Use just a few drops of Lavender Dew sparingly on your entire face, massaging down to the neck and décolleté. We recommend following up with a botanical toner and light moisturizer. 
All-Natural Ingredients: Sunflower, Grapeseed, Argan, Carrot, Lavendula Angustifolia, Bergamot, Rosemary, Tea Tree, Roman Chamomile, Vetiver 
2oz. pump bottle
Facial Oil with Lavender and Pure Botanicals
Lavendar Dew
Love, Love, Love this stuff. So wonderful. I have very dry skin and this feels so good on my face. I will definetly buy again and highly recommend to everyone .
Excellent
Very nice products. Excellent quality.
1st time to LavenderLife
My cousin and I enjoyed our time browsing all your wonderful products….as well as each of us choosing one of the adorable animals. I chose the bunny, my cousin chose a dog….they are both so cute! Also we both bought several of the products and very much enjoying all of them. Thank you so much for these lovely natural products.
Skin care
I have given these two skin cares as gifts one for granddaughter and daughter they love it. I also have it I love it too! Everything from here is wonderful I have yet to be disappointed.This is the Best Company !!❤️❤️❤️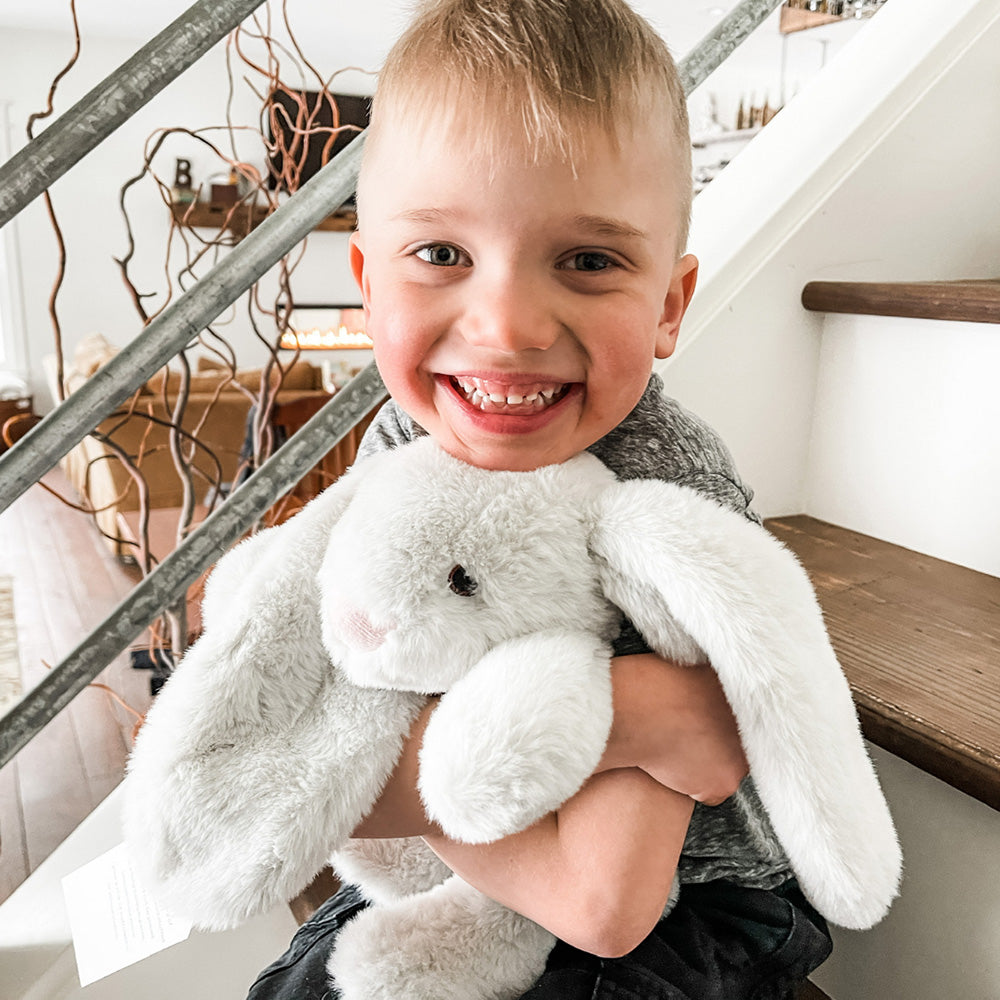 79,676 Xander Friends Donated
How We Give Back
For each and every Xander Bunny you purchase, we donate one to a child in foster care. This soft, warmable animal is filled with fresh Lavender flowers, grown in our fields, and soothing Michigan cherry pits. Designed for anyone who wants a bit of comfort or relaxation, this cuddly friend makes the perfect companion. Our mission is to give a warmable, Lavender filled Xander Bunny to every child in foster care.