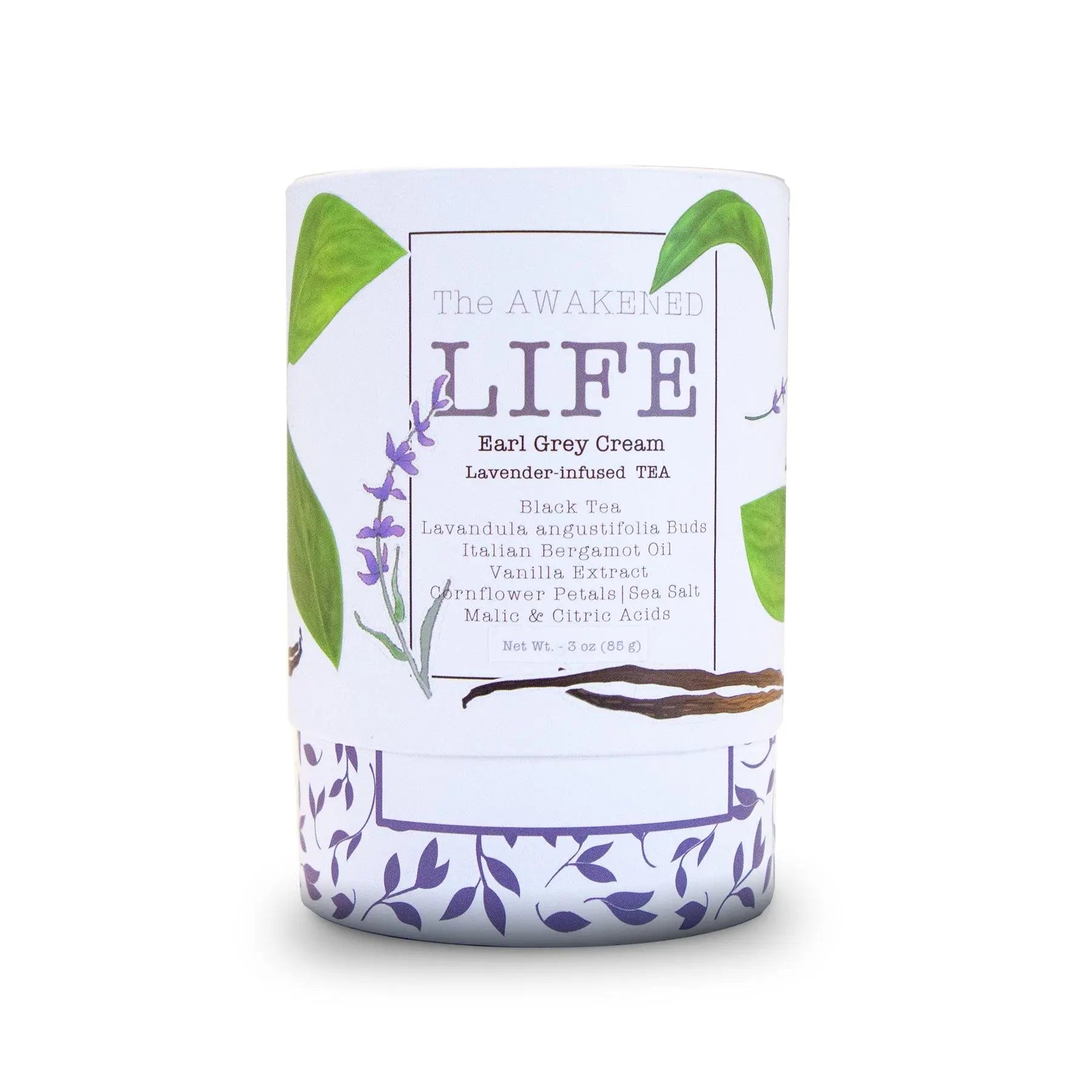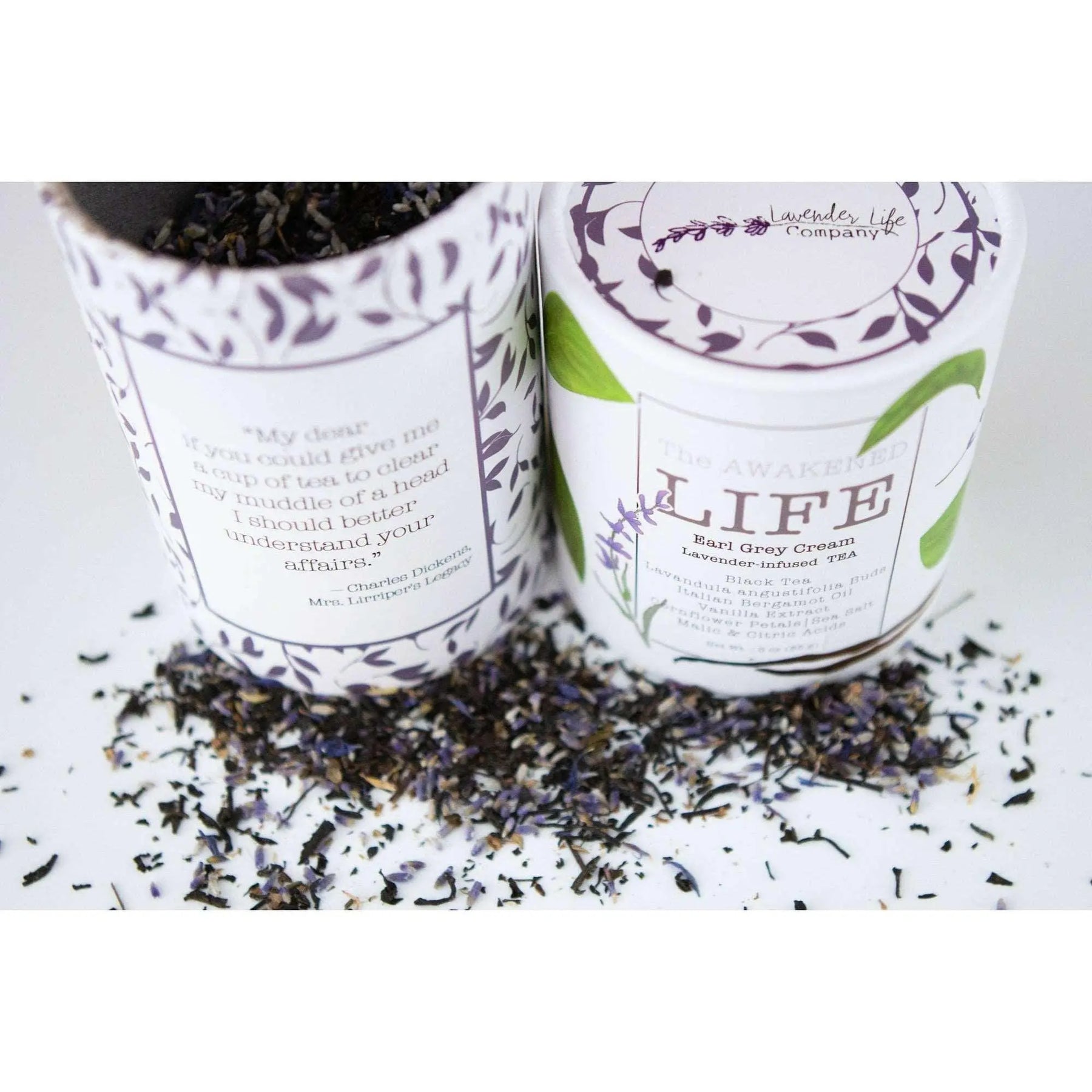 The AWAKENED LIFE Earl Grey Cream Lavender-Infused TEA
A Novel twist to a classic tea blend - Lavender-infused Earl Grey Tea!
A smooth and bright tea blend - a hug in a mug!  Lavender tea is blended with black tea, vanilla and more for an incredibly soothing, creamy taste that's truly unique. 
This tea is made with lavender buds grown on our family farm in Caledonia, Michigan, and blended with all-natural and organic ingredients to create a tea that's great for your body, mind and soul. 
Lavender Earl Grey Cream, Loose Tea Blend is Made with Organic and Natural Ingredients.
Experience a smooth, relaxing tea made with only the highest-quality tea ingredients:
Black Tea
Lavandula angustifolia (Lavender) Buds
Italian Bergamot Oil
Vanilla Extract
Cornflower Petals
Sea Salt
Malic Citric Acids
Steeping suggestions:
1-2 tsp./serving
212 degrees
3-5 minutes
Approximately 38 servings/3 oz. container
Delicious tea
The cream lavender earl grey is amazing
She loved it
Trying to figure out what the key is for
I love this tea
This tea far exceeded any expectations I may have had. It's full of flavor and simply delightful.
DELICIOUS!
I would have never thought of combining Lavender with Earl Grey tea but it really is such a wonderful combination. It gives the already amazing flavor of earl grey that extra boost of flavor. Highly recommend getting your hands on it!
Tea heaven
Love the blend! This is my favorite tea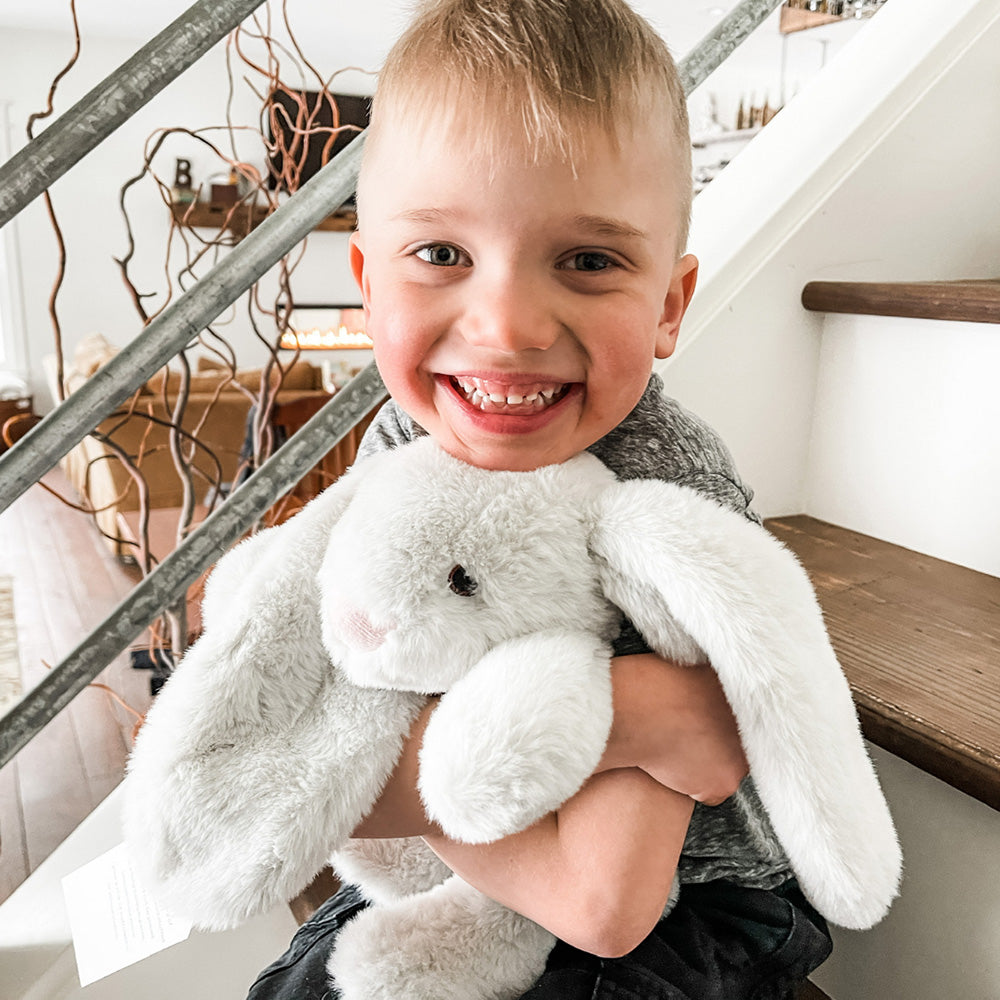 79,676 Xander Friends Donated
How We Give Back
For each and every Xander Bunny you purchase, we donate one to a child in foster care. This soft, warmable animal is filled with fresh Lavender flowers, grown in our fields, and soothing Michigan cherry pits. Designed for anyone who wants a bit of comfort or relaxation, this cuddly friend makes the perfect companion. Our mission is to give a warmable, Lavender filled Xander Bunny to every child in foster care.