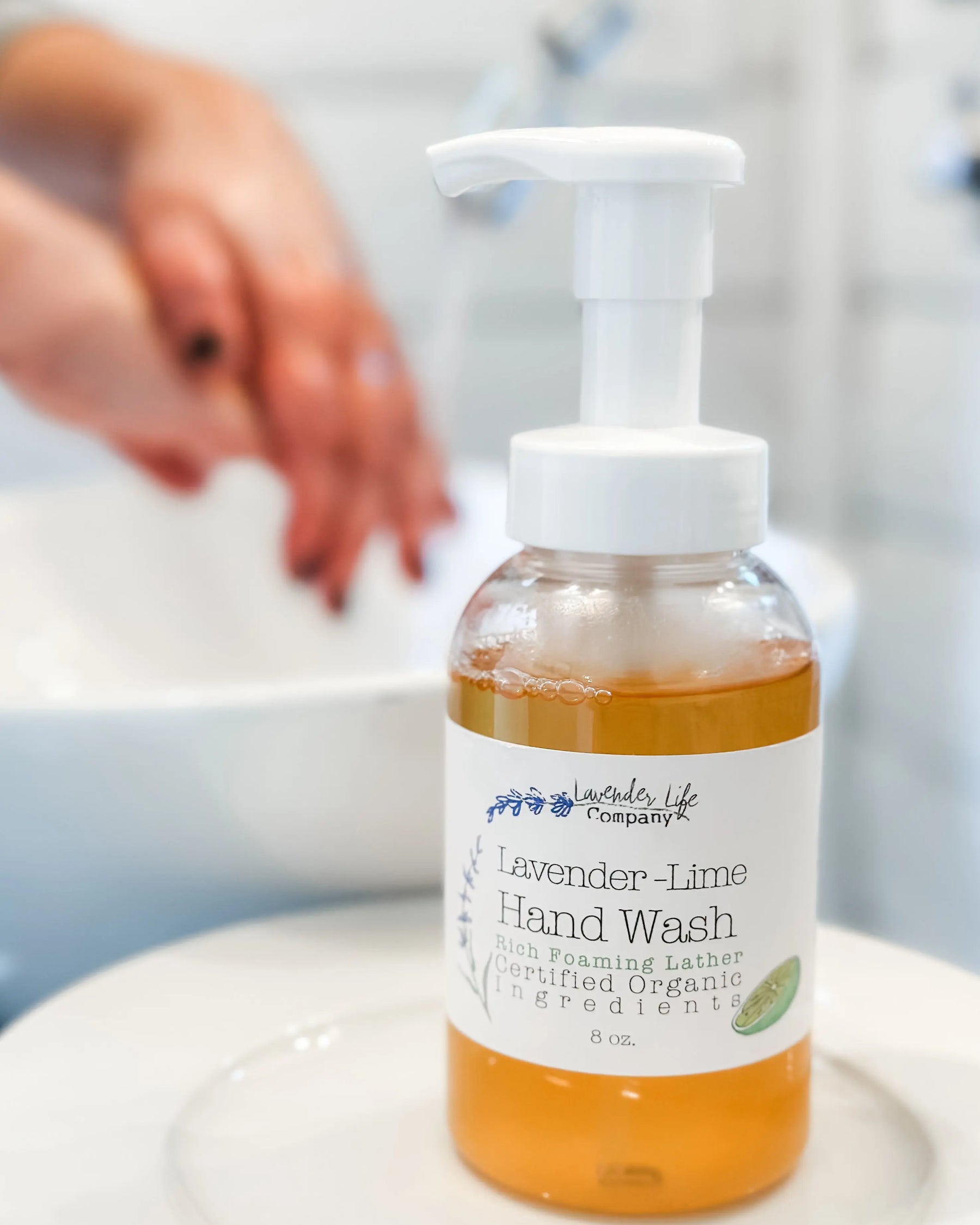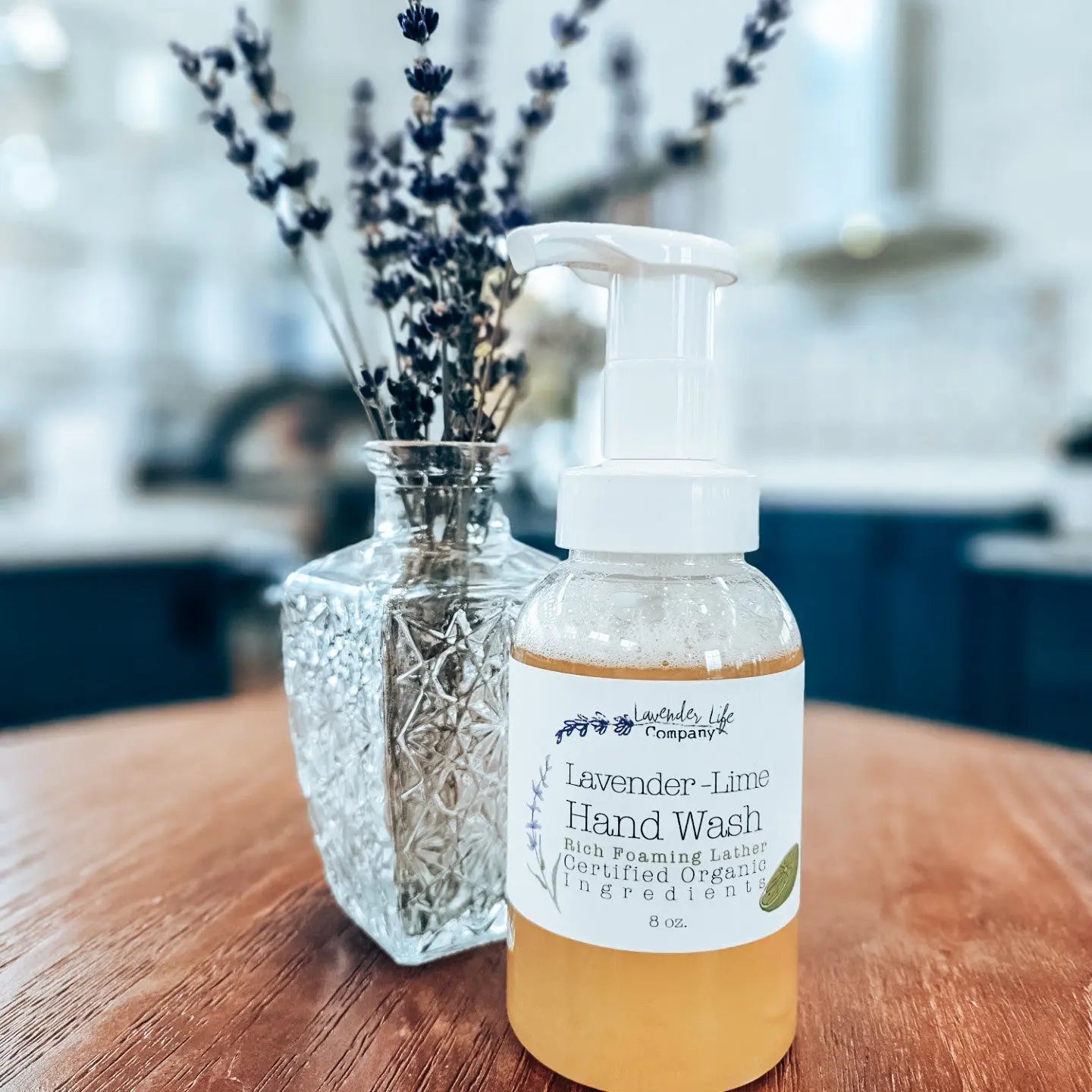 Lavender Lime Rich Foaming Hand Wash
Rich, Foaming Lavender Lime Hand Wash - 78% Certified Organic - 
Our Lavender Lime Rich Foaming Hand Wash is a totally natural, gentle bath soap for everyday use. 
It feels and smells amazing because it is made with only the best ingredients, and is sulfate-free! It cleans and moisturizes beautifully.
Made in Michigan from Organic Ingredients
Grown, procured and processed at our family lavender farm in Caledonia, Michigan USA with USDA-Certified, all-natural and raw-organic ingredients, so you know you are going to love it!
Ingredients: Distilled Water, Potassium Olivate (olive oil derived), Potassium Cocoate (derived from coconut oil), Citric Acid, Glycerine, Potassium Citrate, Lavandula intermedia (organic lavender flower oil), &  Citrus aurantifolia (lime essential oil). 
NO Parabens, NO Phthalates, NO Sulfates
I Love the smell...
Now this product is very sensible, I put in my kitchen because I love the smell and its calming❤❤ which I need when I'm in the kitchen🤣🤣😊❤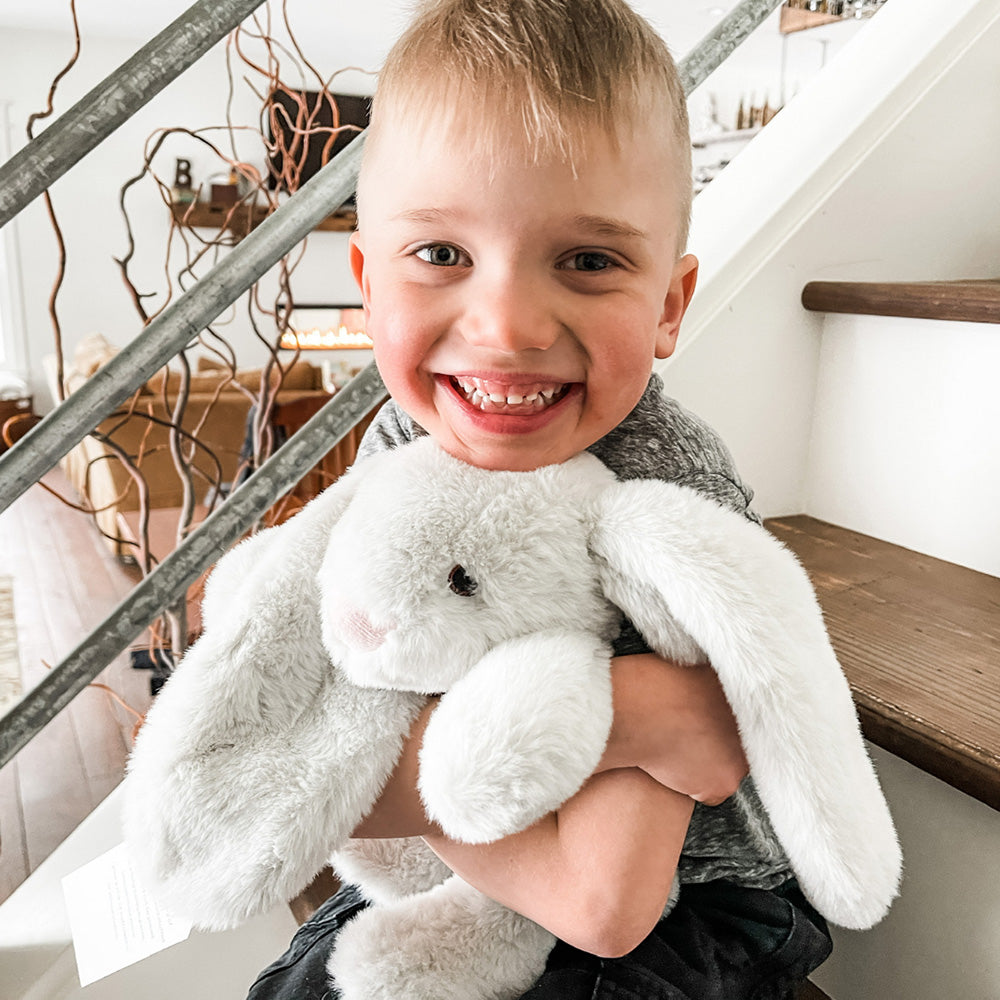 79,676 Xander Friends Donated
How We Give Back
For each and every Xander Bunny you purchase, we donate one to a child in foster care. This soft, warmable animal is filled with fresh Lavender flowers, grown in our fields, and soothing Michigan cherry pits. Designed for anyone who wants a bit of comfort or relaxation, this cuddly friend makes the perfect companion. Our mission is to give a warmable, Lavender filled Xander Bunny to every child in foster care.