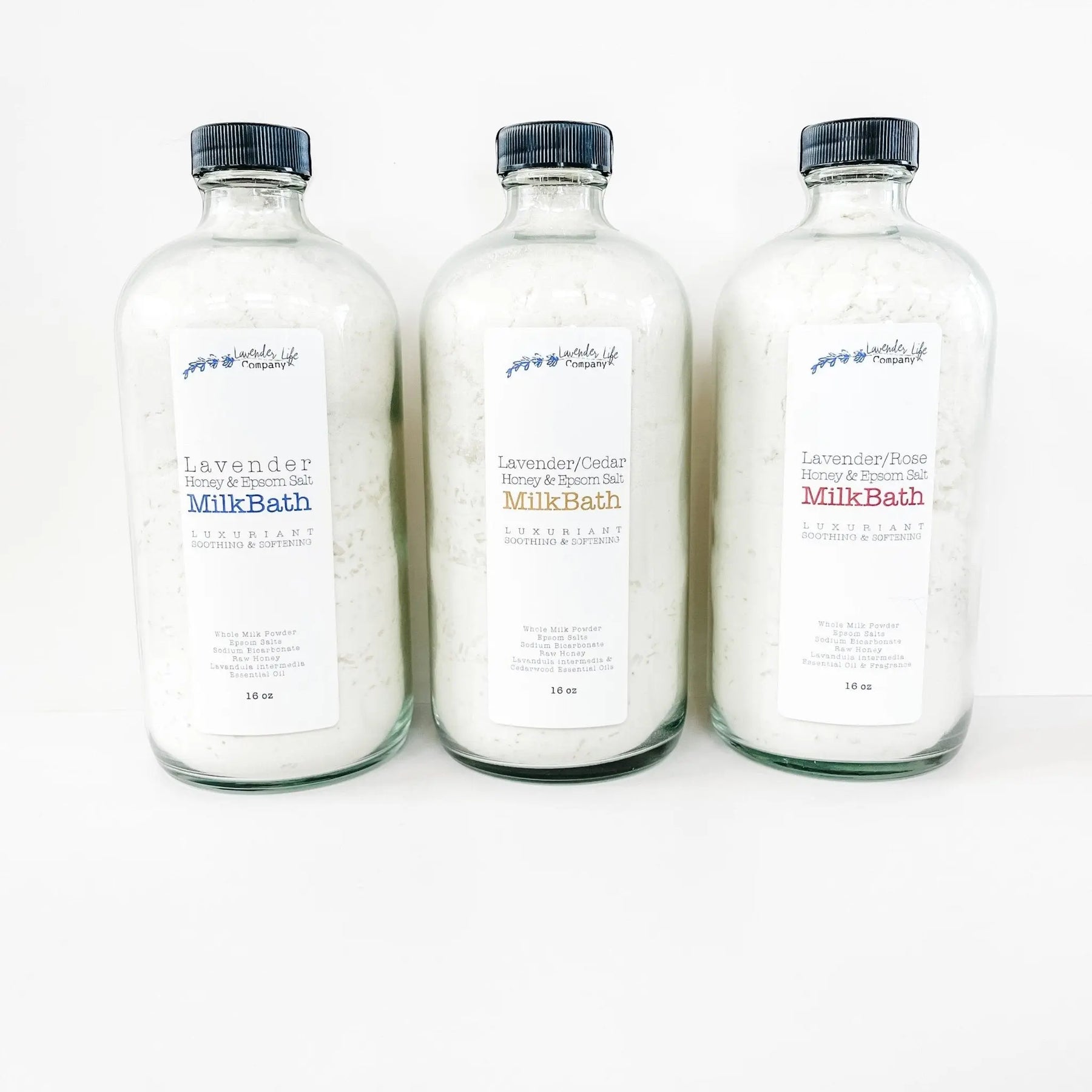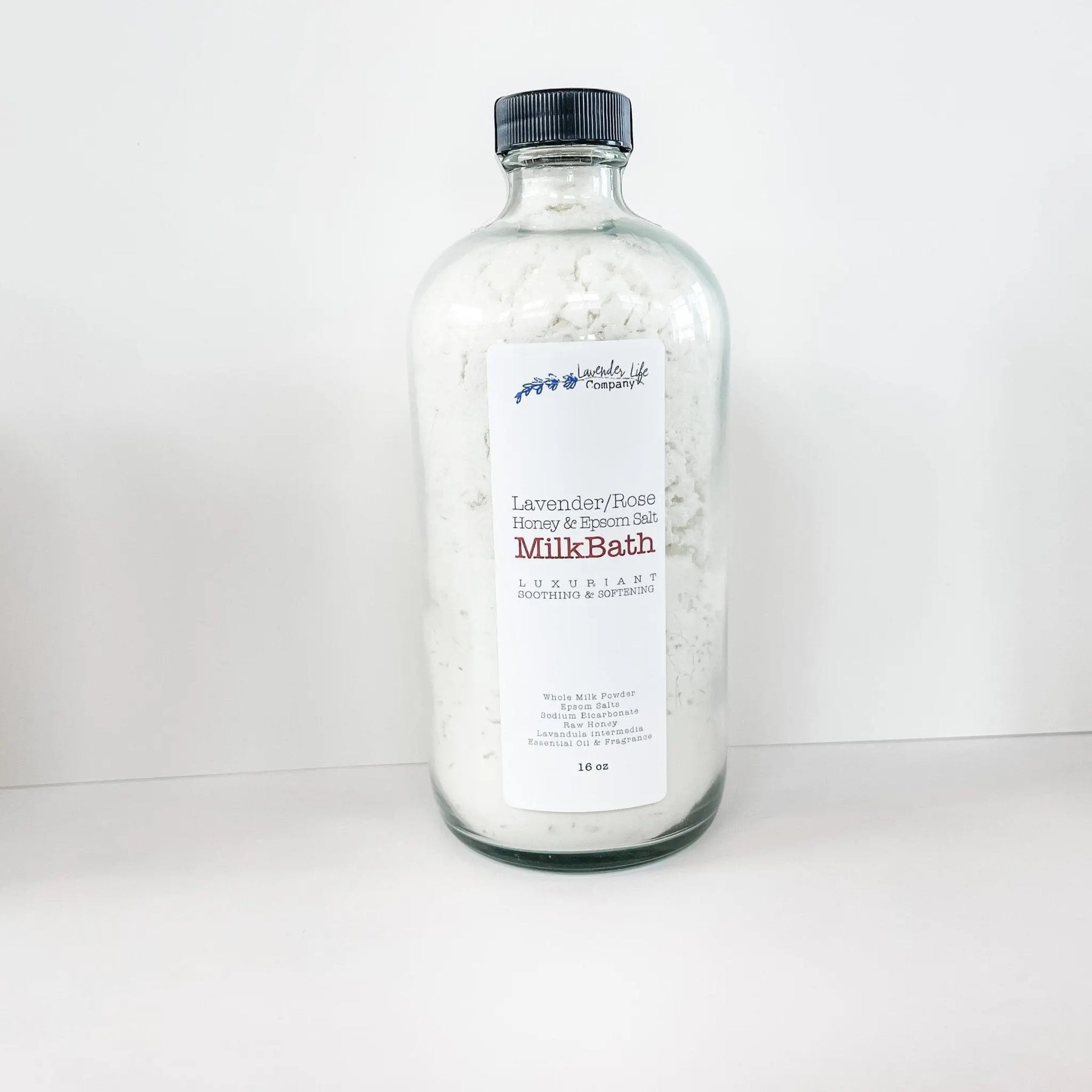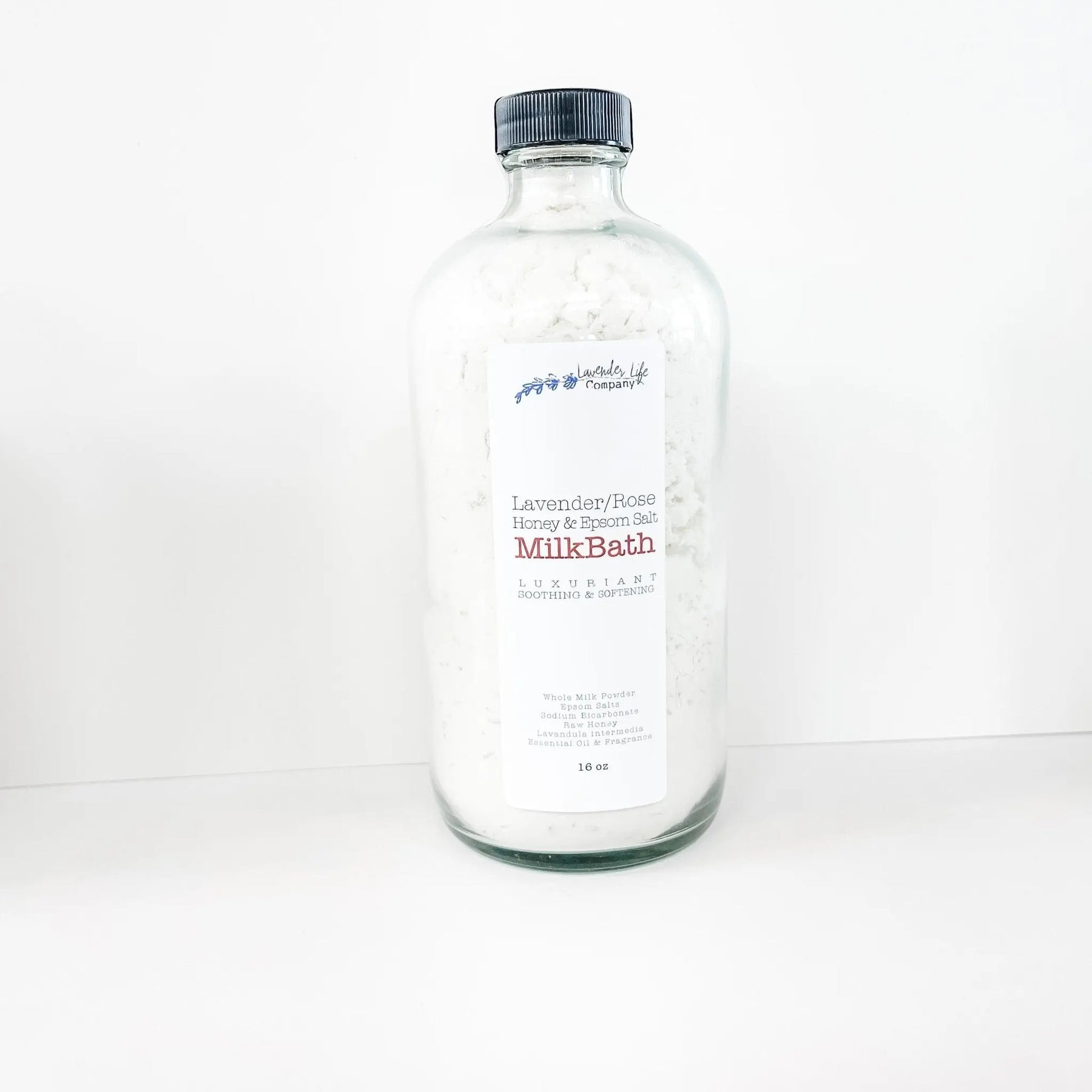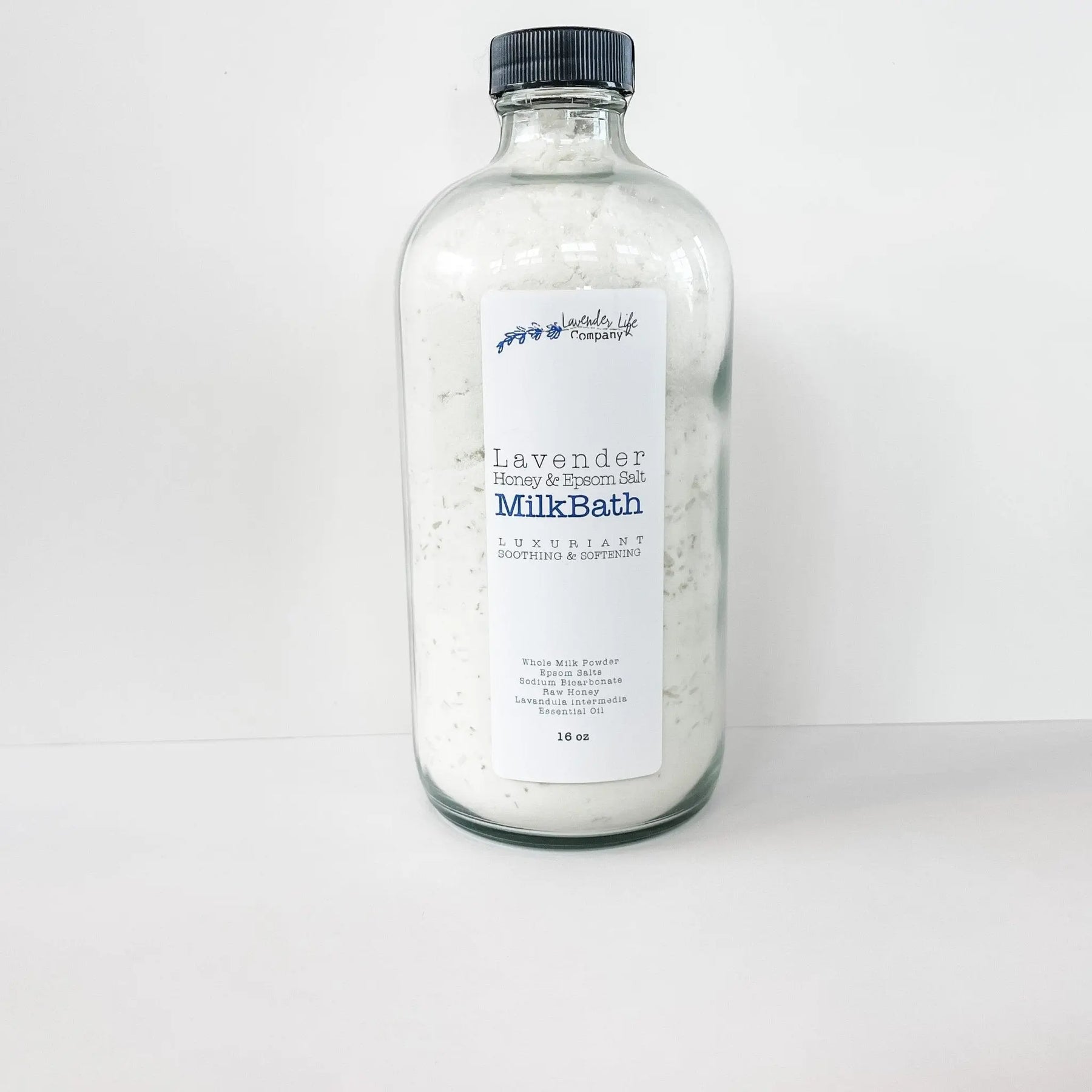 Lavender Milk Bath
Luxuriant Soothing & Softening
Take your bath to the next therapeutic level with Lavender Life Company's Milk Baths. Exfoliate, soothe and hydrate, and create firmness while reducing fine lines and wrinkles. 
Our Lavender Milk Baths have lactic acid, an alpha hydroxy acid, that dissolves the proteins in dead skin cells, creating a fresh new surface for radiant skin. 
In addition, our Lavender Milk Baths incorporate natural fats that cling to the skin, leaving it luxuriantly soft and silky, but not greasy. 
Lavender Milk Baths, can also be soothing for those who struggle with eczema.
The National Eczema Association recommends adding sodium bicarbonate to a bath to help lessen the annoying itch, all while reaping the heavenly effects of organic therapeutic grade Lavandula angustifolia.
As always great products, but even better in their care and concern for the less fortunate
Lavender Milk Bath 5 Stars!
Highly recommended! Love ❤️
Awesome products, reasonably priced and very efficiently and accurately shipped and received😊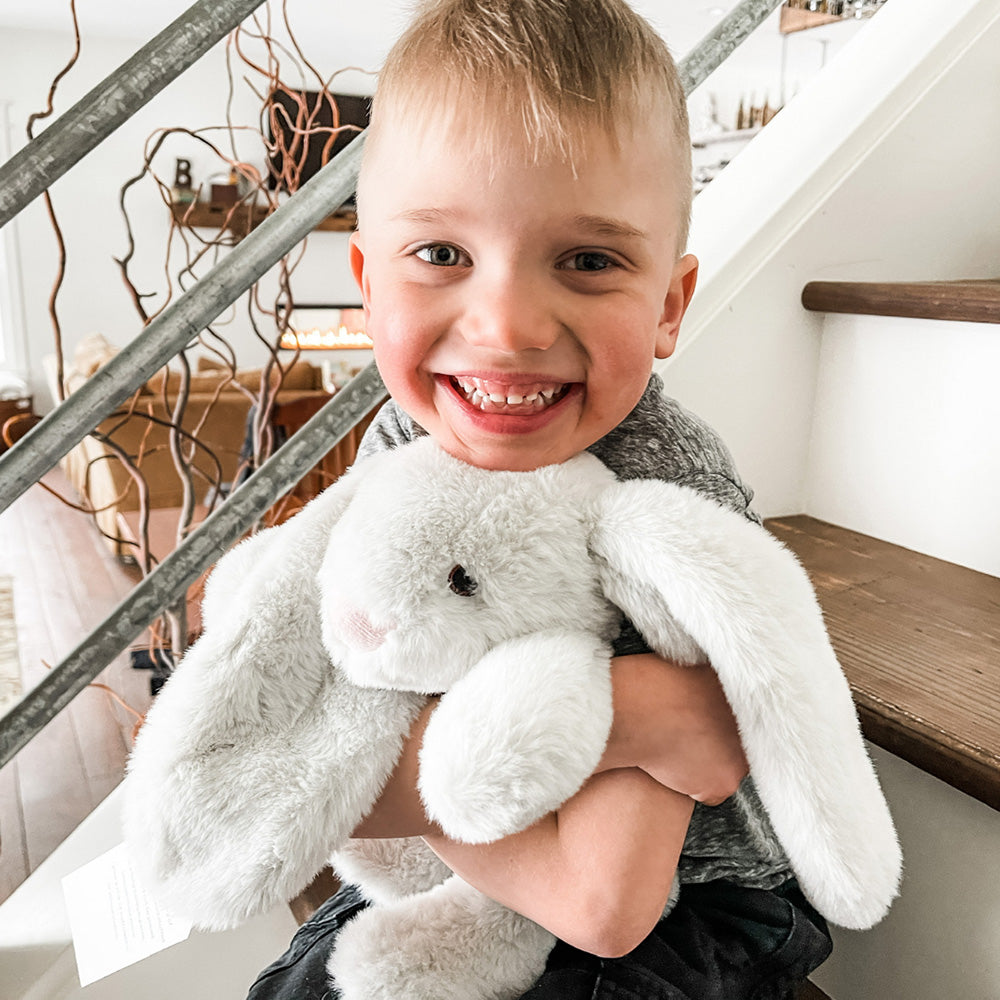 79,676 Xander Friends Donated
How We Give Back
For each and every Xander Bunny you purchase, we donate one to a child in foster care. This soft, warmable animal is filled with fresh Lavender flowers, grown in our fields, and soothing Michigan cherry pits. Designed for anyone who wants a bit of comfort or relaxation, this cuddly friend makes the perfect companion. Our mission is to give a warmable, Lavender filled Xander Bunny to every child in foster care.