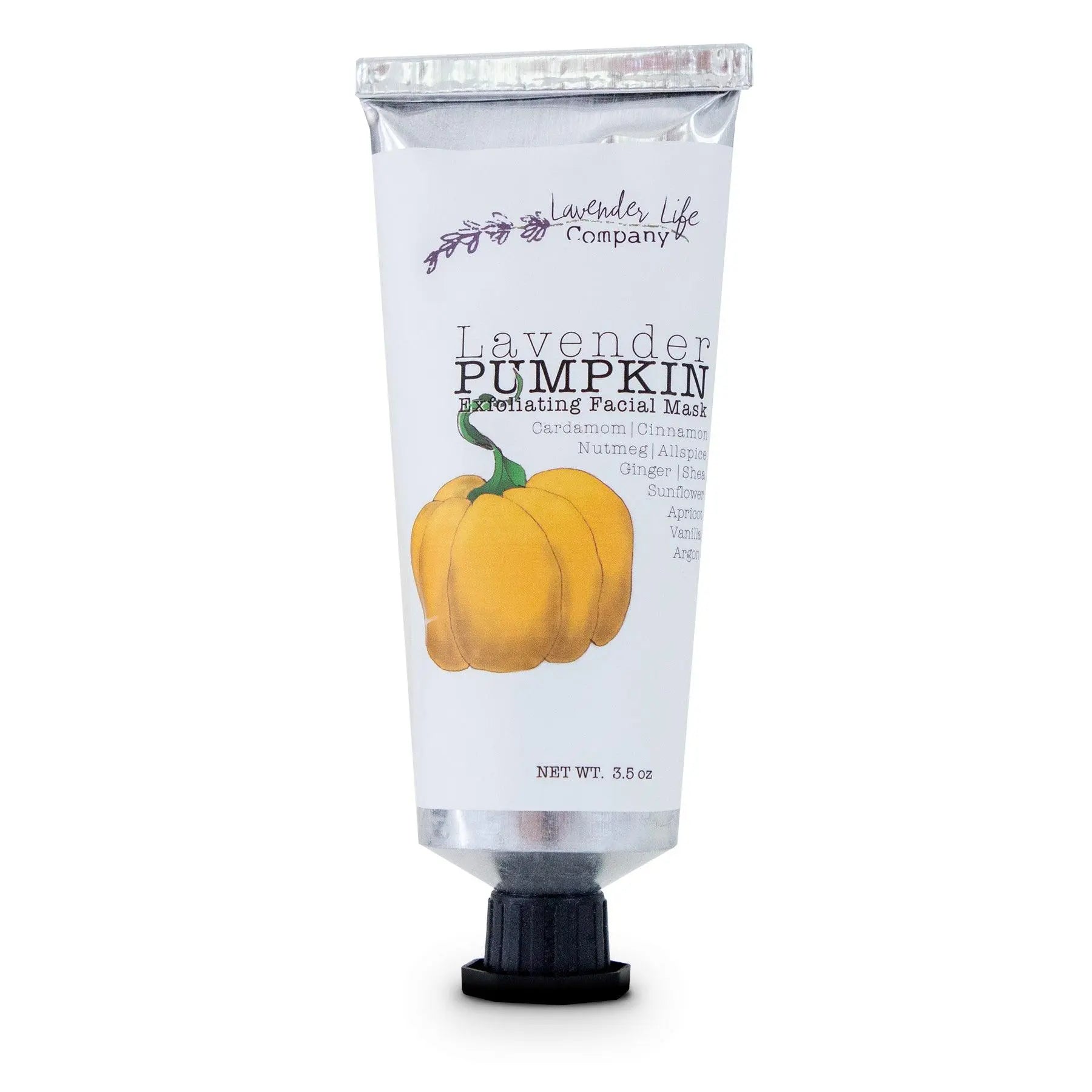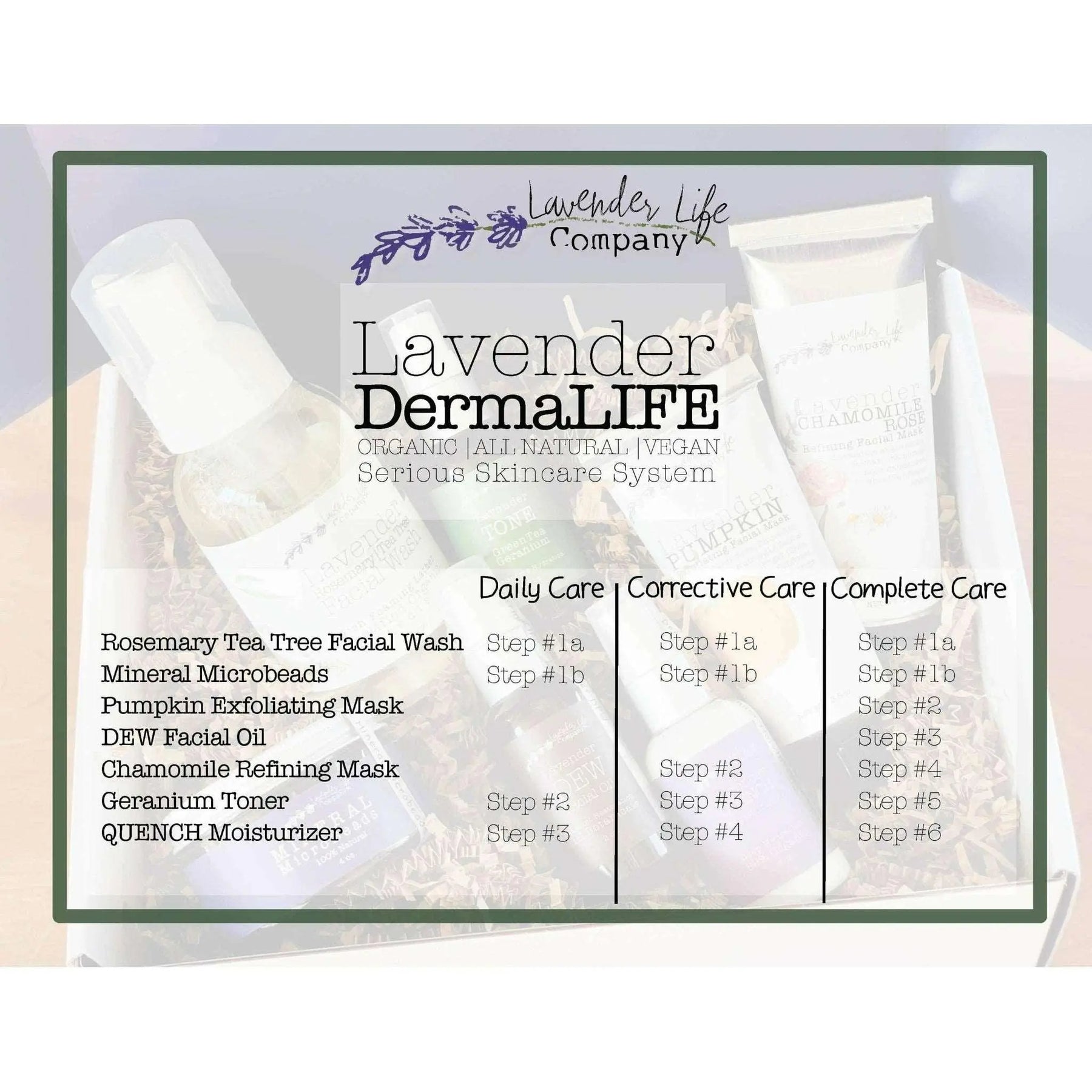 Exfoliating Facial Mask with Lavender & Pumpkin
All-Natural, exfoliating facial mask with organic lavender and pumpkin to deep clean your skin naturally!
Exfoliate and deep cleanse your pores naturally with this incredible facial mask. It is full of antioxidants that not only make your skin look and feel amazing, but have incredible anti-aging and healing properties. 
Our Lavender Pumpkin exfoliating mask contains organic lavender grown on our farm in Michigan, and is hand-made right here!
Blended with fresh-ground, anti-oxidant rich spice and apricot meal, warm vanilla & ginger, bentonite & kaolin clays, shea butter, sunflower, argan and aloe emollients to create an amazing treat for your skin.
Exfoliating facial mask reduces pores and leaves your skin looking and feeling incredible!
It not only makes your face look great, it smells amazing too - like an early fall day, with the scent of pumpkin and spice, blended with wildflowers and sunshine!
Use our exfoliating mask once a week, or as part of our DermaLife natural skin care system. 
Simply wash with a natural facial cleanser, apply the lavender pumpkin mask and leave it on for 2-3 minutes. Rinse and pat dry. We recommend following it with a natural toner and light moisturizer for optimum glow!
Natural & Organic* Ingredients:

Distilled Water, Bentonite & Kaolin Clay, Shea Butter* Coconut Oil*, Aloe Vera,  Sunflower Seed Oil*, Hydrogenated Vegetable Oil, Pumpkin Seed Oil*, Apricot Meal, Argan Oil, Ground Ginger Root, Cetearyl Alcohol, Coco-Glucoside, Phenoxyethanol Xanthan Gum, Apricot Kernel Oil, Ginger Root Oil, Vanilla  Lavandula angustifolia, Ground Nutmeg,  Allspice, Cardamom & Cinnamon, Citric Acid, Tocopherol, Lactic Acid, Benzoic Acid, Dehydroacetic Acid
 3.5oz. tube
Fall Facial
I purchased the exfoliating facial mask with lavender & pumpkin as a 'self-care' gift for a friend going through chemo-therapy. She is enjoying the facial mask and says it's soothing to her skin. A lovely gift for a loved one.
Exfoliating facial mask
Your mask is fantastic! I got a sample from you, tried it, loved it, and had to purchase one. I will recommend it to everyone. It makes my skin so soft and bright.
Lavender Pumpkin Exfoliating Mask is great !!
Love this mask. It makes my skin feel so soft !! It smells great and I love that it is all natural.
Love it!!
This is a nice pampering product. I don't always indulge myself and I'm glad I did. Makes my face so smooth!
Lavender Pumpkin Exfoliating Facial Mask
Smells great. Skin is so soft. Love it!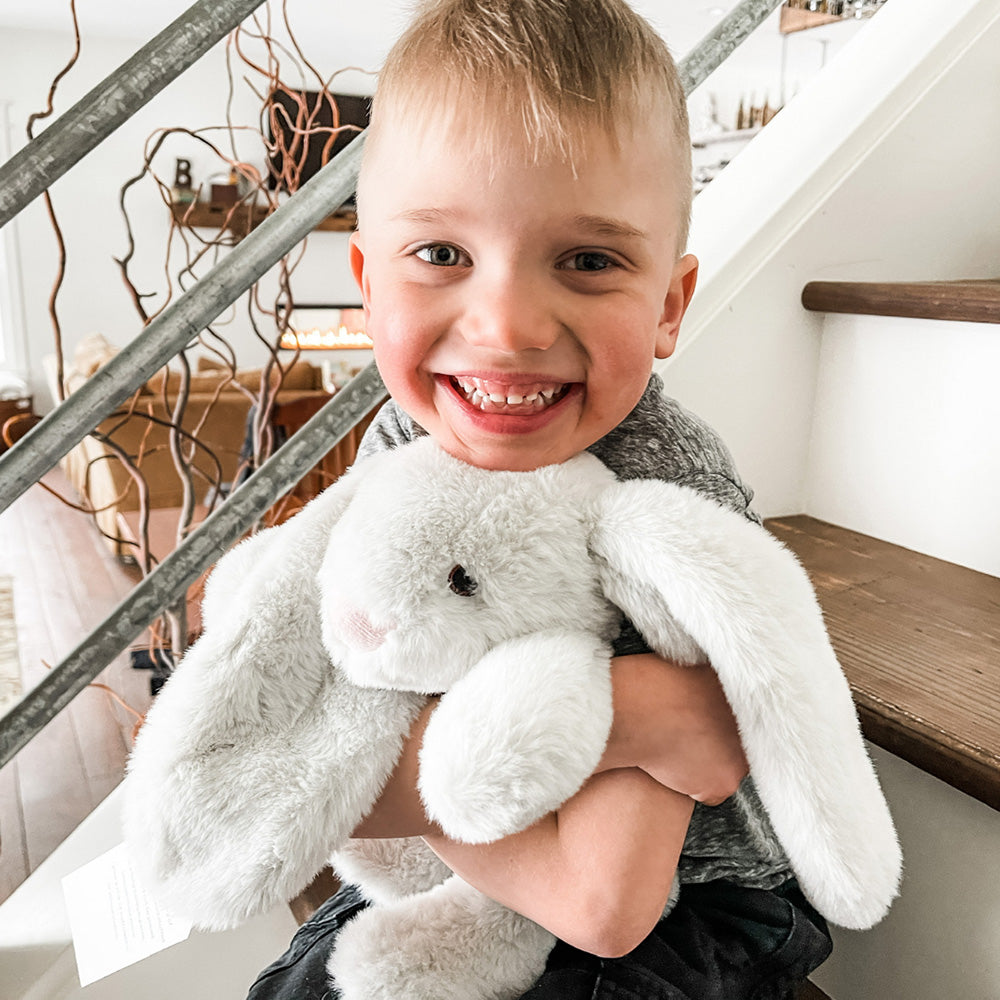 79,676 Xander Friends Donated
How We Give Back
For each and every Xander Bunny you purchase, we donate one to a child in foster care. This soft, warmable animal is filled with fresh Lavender flowers, grown in our fields, and soothing Michigan cherry pits. Designed for anyone who wants a bit of comfort or relaxation, this cuddly friend makes the perfect companion. Our mission is to give a warmable, Lavender filled Xander Bunny to every child in foster care.