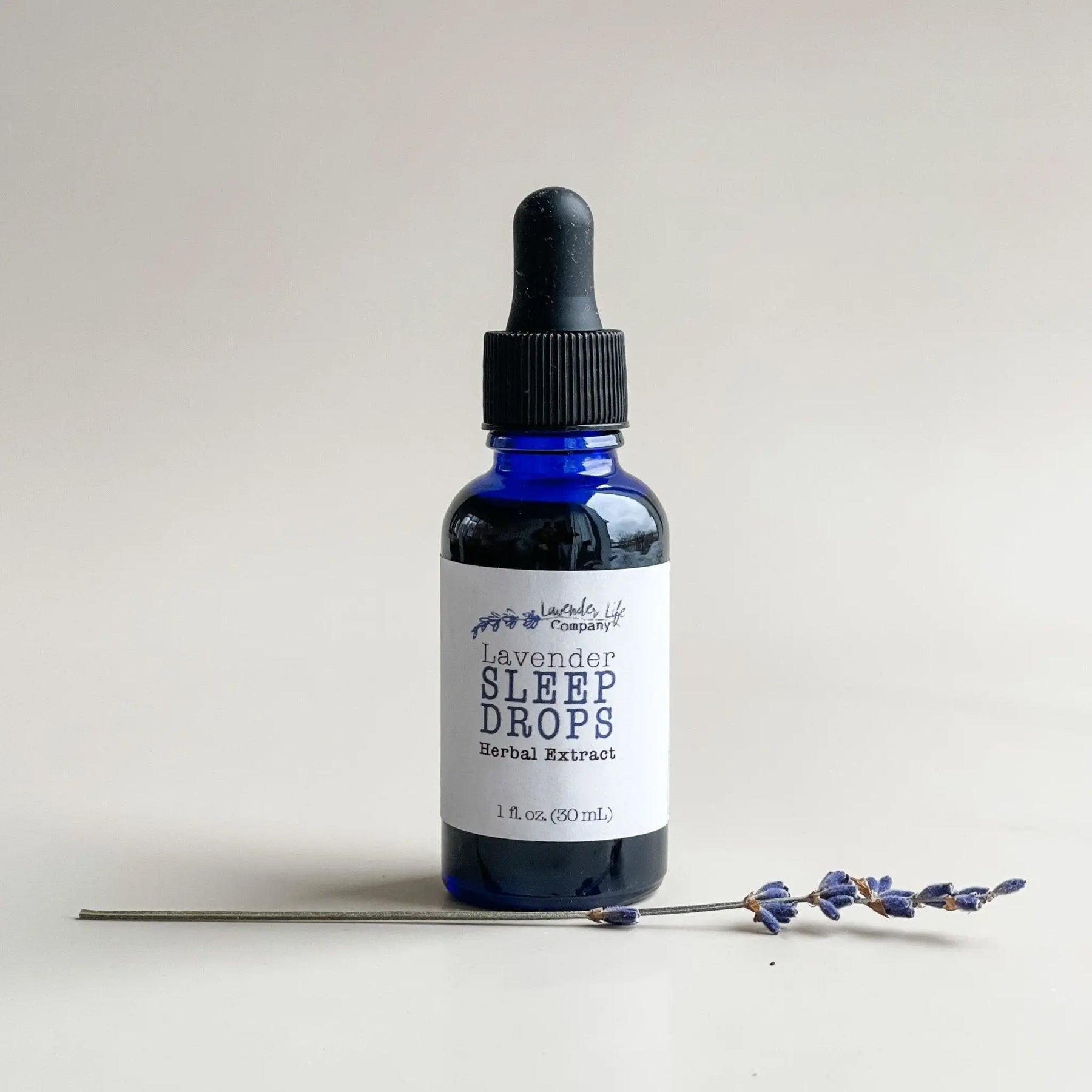 Lavender SLEEP DROPS - Herbal Extract
According to PubMed, insomnia affects approximately one-third of the adult population and contributes to increased rates of absenteeism, health care use, and social disability. All natural Lavender SLEEP DROPS to the rescue!
Lavender SLEEP DROPS - Herbal Extract combines 6 herbals known for generations to aid in the initiation and continuation of sleep, distilled over 6 months in Kentucky bourbon. Lavender Life Company's proprietary extract blend incorporates:
Lavender Buds (Lavandula angustifolia)

German Chamomile (Matricaria chamomilla)

Montmorency Cherries (Prunus cerasus)

Hibiscus Flower (Hibiscus sabdariffa)

Passionflower (Passiflora incarnata) &

Valerian Root (Valeriana officinalis) 
Small batch prepared and available for a limited time. 
Just 15 drops under the tongue 1 hour before bed and 15 drops at bedtime and get ready for some Zzzz's.
**THESE STATEMENTS HAVE NOT BEEN EVALUATED BY THE FDA. THIS PRODUCT IS NOT INTENDED TO DIAGNOSE, TREAT, CURE OR PREVENT ANY DISEASE.
Trying to decide
While I believe the drops are helping me relax enough to fall asleep, the drops burn a little when placed under the tongue. That being said, I can tolerate the heat and still use them faithfully per the dosage instructions and I can relax asleep.
Great gift
I purchased these a gift and my family member loved them. What she liked was the "surround" comfort experience of tea, sleep drops, and Lavender fog. She also commented that the gift was beautifully packaged with lovely little details here and there. Thank you, LL!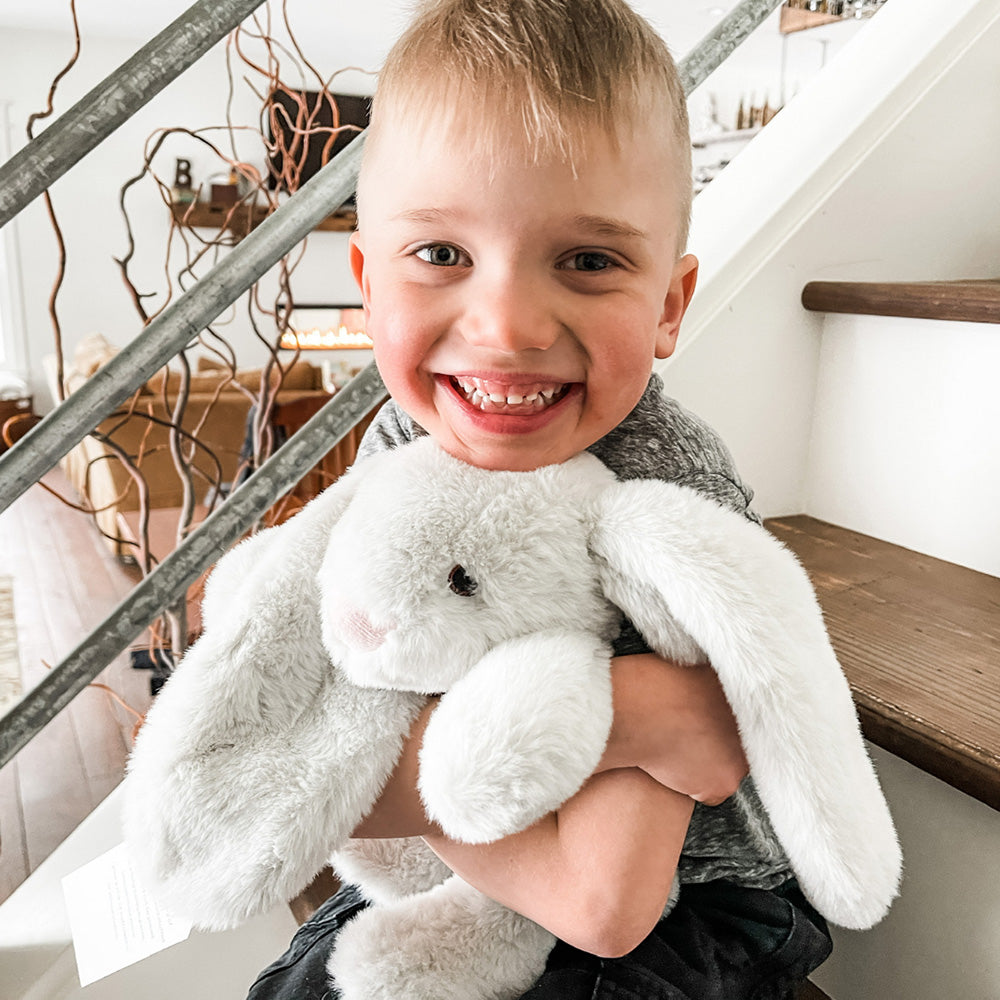 79,676 Xander Friends Donated
How We Give Back
For each and every Xander Bunny you purchase, we donate one to a child in foster care. This soft, warmable animal is filled with fresh Lavender flowers, grown in our fields, and soothing Michigan cherry pits. Designed for anyone who wants a bit of comfort or relaxation, this cuddly friend makes the perfect companion. Our mission is to give a warmable, Lavender filled Xander Bunny to every child in foster care.