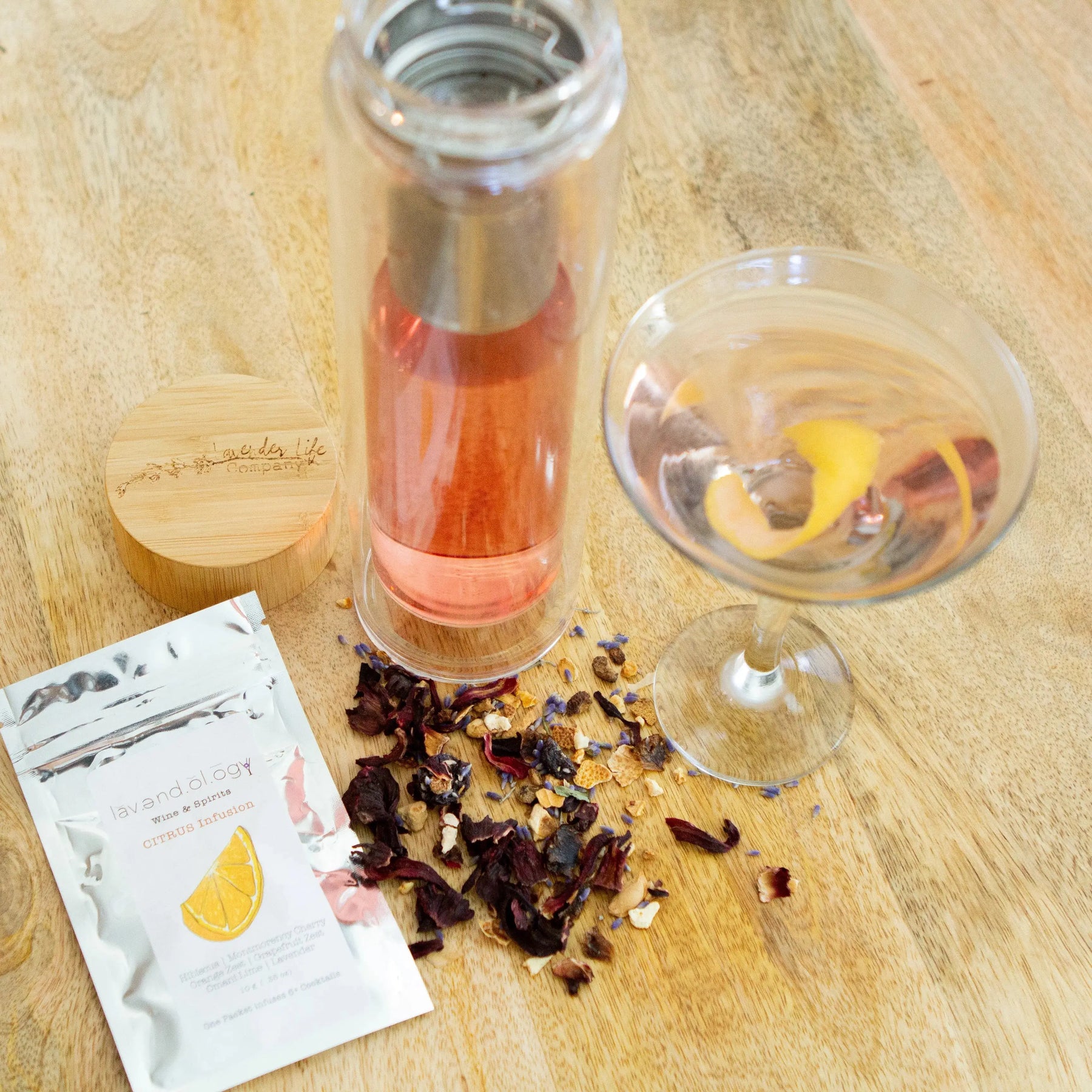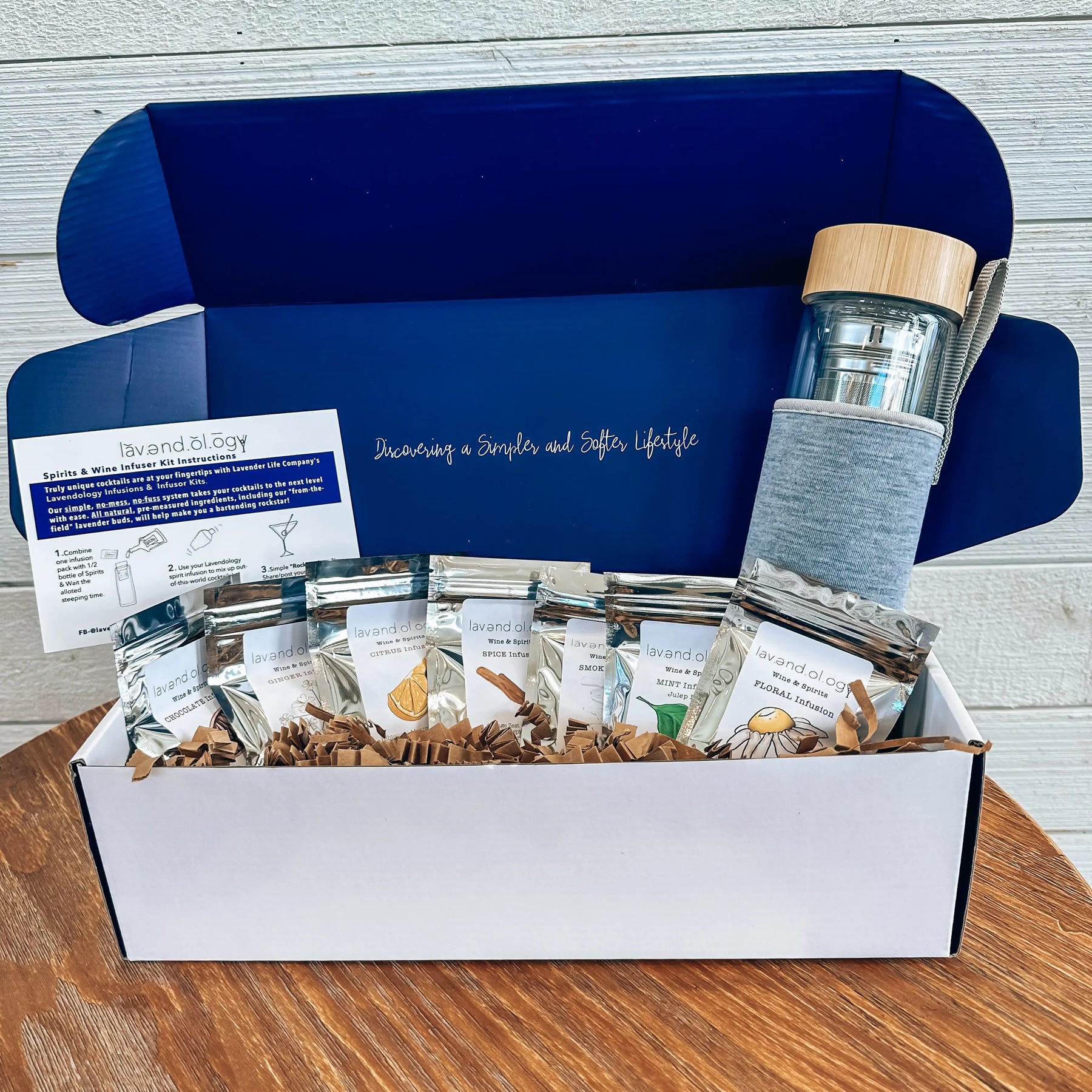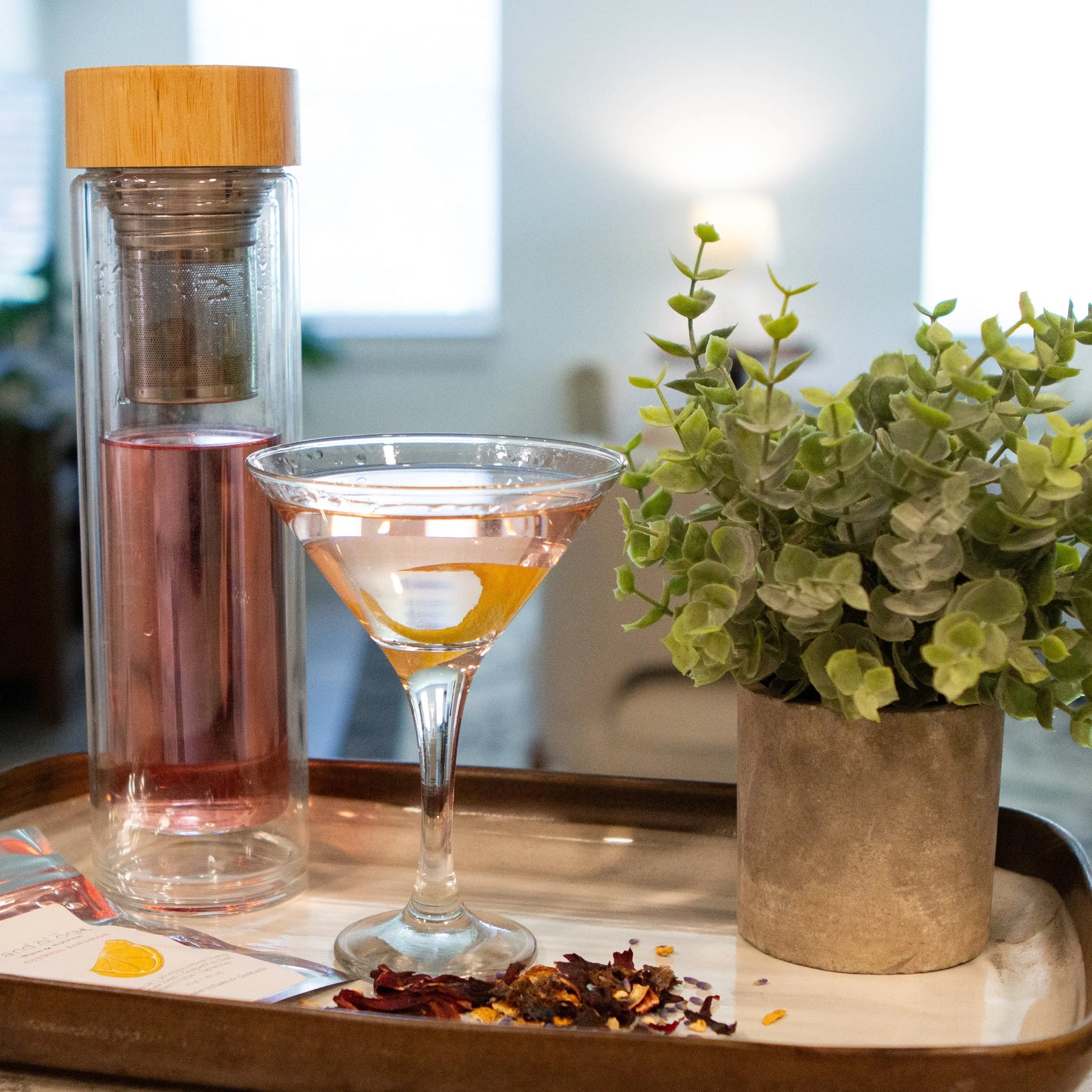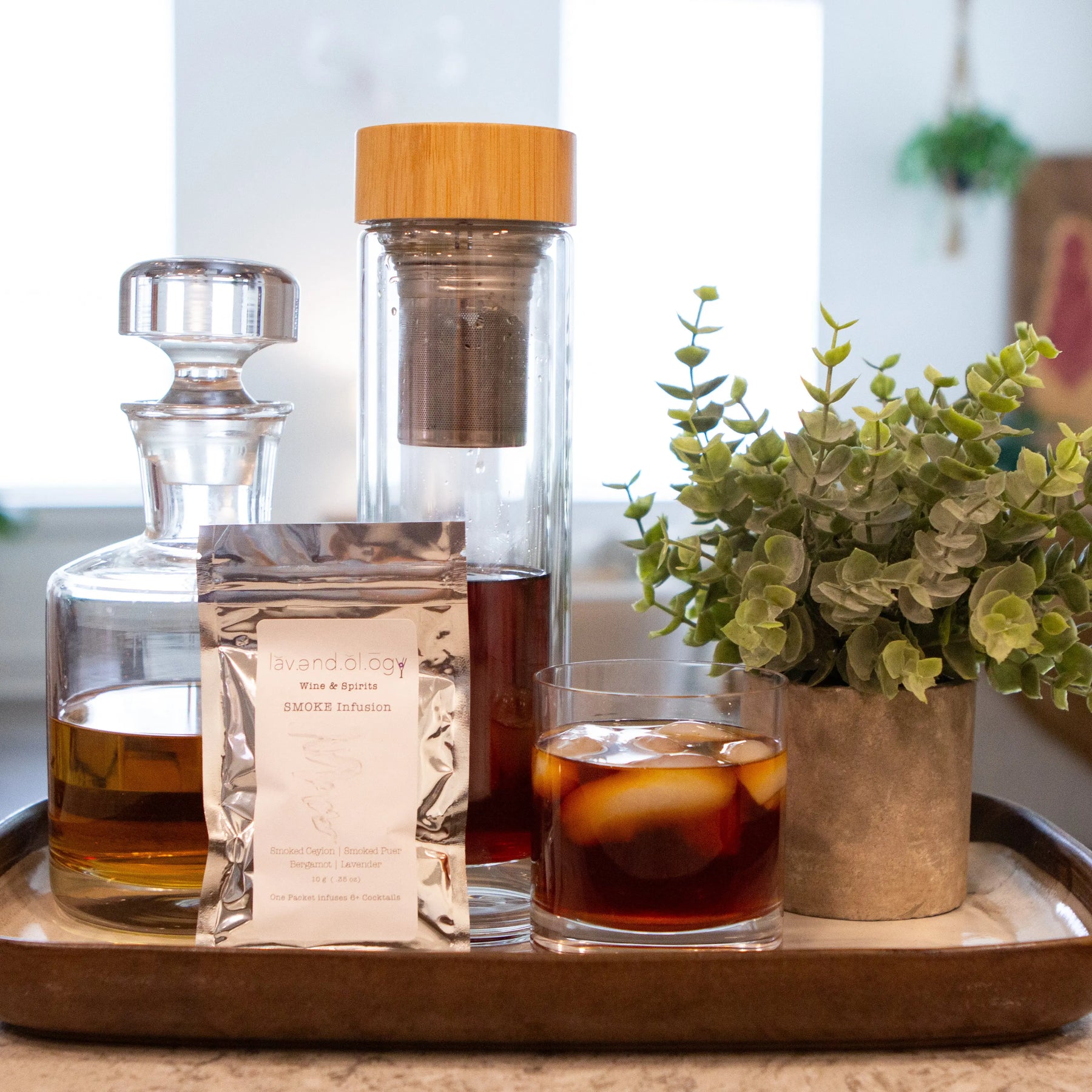 Lavendology Spirits & Wine Infuser Kit
Truly unique cocktails are at your fingertips with Lavender Life Company's Lavendology Infusions & Infuser Kits.
Our simple, no-mess, no-fuss system takes your cocktails to the next level with ease. All-natural, pre-measured ingredients, including our "from-the-field" lavender buds, will help make you a bartending rockstar. 1 Infusion packet makes 6 plus cocktails.
Each Lavendology Kit Contains:
1 - 500 ml Glass Infuser
1 - Instruction Card
7 Infusions listed below:
CHOCOLATE Infusion
Vanilla Rooibos  |  Cocoa Nibs  |  Vanilla Bean  |  Lavender  | Calendula  
CITRUS Infusion

Hibiscus | Montmorency Cherry  |  Orange Zest | Grapefruit Zest  |  Omani Lime Lavender 
SMOKE Infusion
Smoked Ceylon | Smoked Puer  |  Bergamot  |  Lavender
FLORAL Infusion
Chamomile |Lavender  |  Orange Peel  |. Rose Petal  |  Fennel 
GINGER Infusion
Ginger |  Elderflower  | Lavender
MINT Infusion  Julep Mix 
Youpon | Lemongrass  |. Ginger |  Black Peppermint  |  Spearmint  |  Lavender 
SPICE Infusion
Orange Zest | Cinnamon  |  Ginger  |  Allspice  |  Elderberry  | Lavender  | Rooibos  Cardomom  | Clove
Comes beautifully gift boxed and ready to give to your favorite mixologist!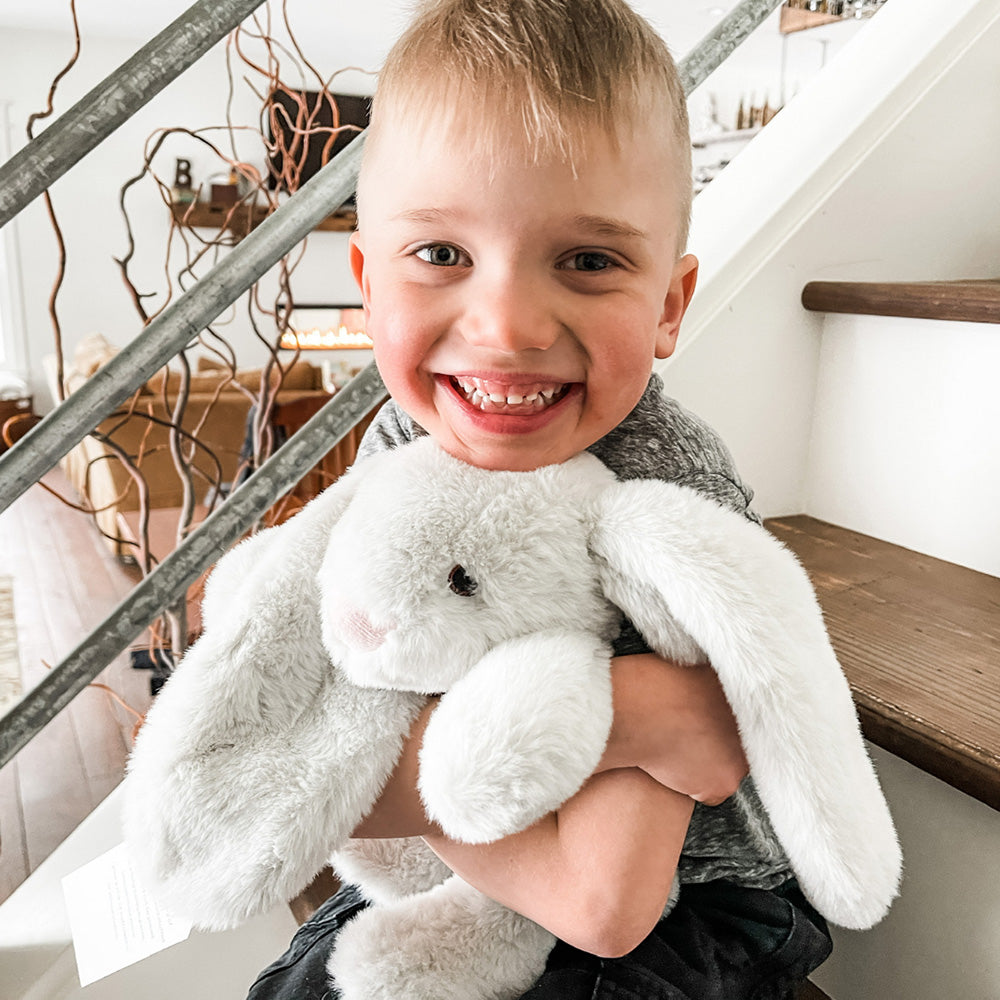 79,676 Xander Friends Donated
How We Give Back
For each and every Xander Bunny you purchase, we donate one to a child in foster care. This soft, warmable animal is filled with fresh Lavender flowers, grown in our fields, and soothing Michigan cherry pits. Designed for anyone who wants a bit of comfort or relaxation, this cuddly friend makes the perfect companion. Our mission is to give a warmable, Lavender filled Xander Bunny to every child in foster care.