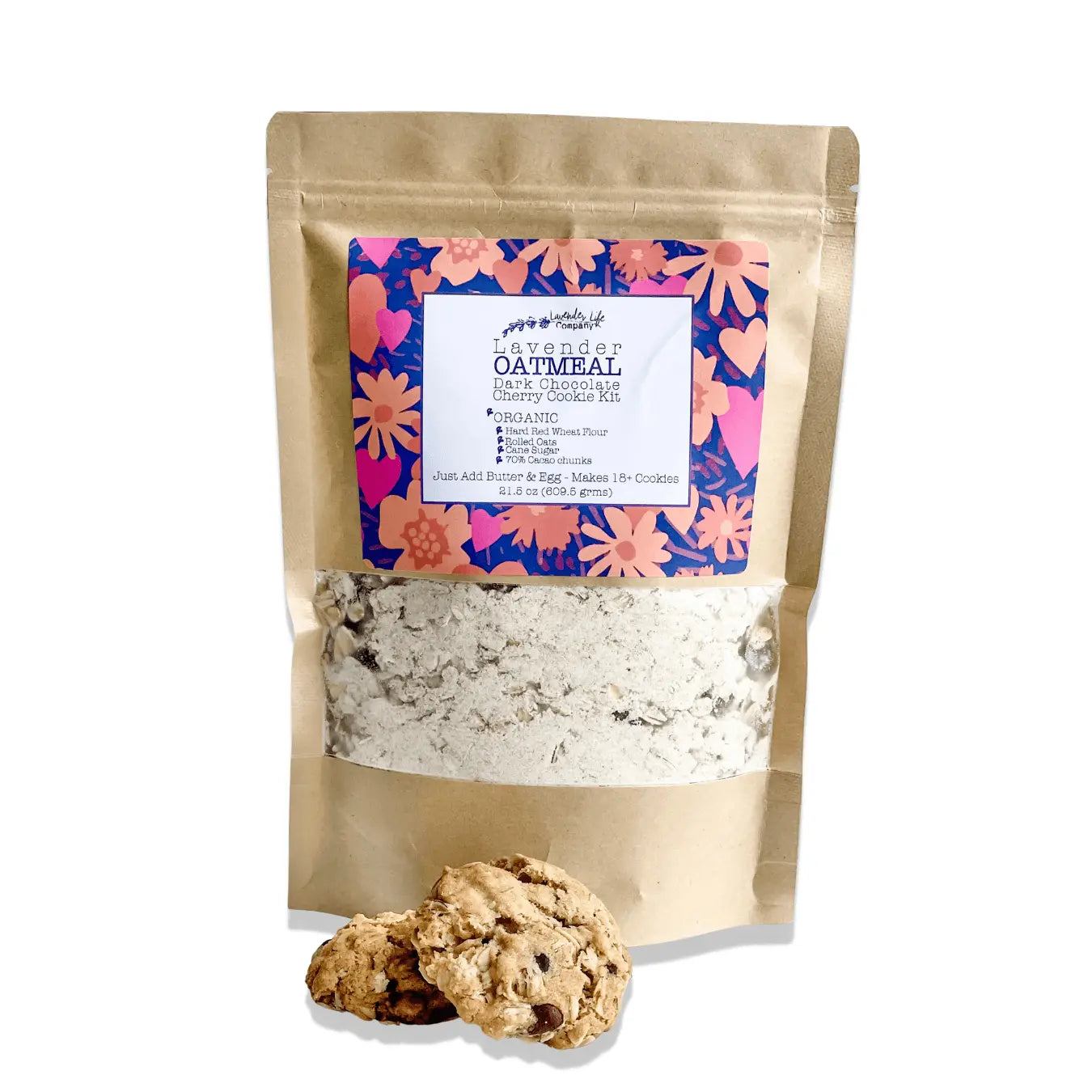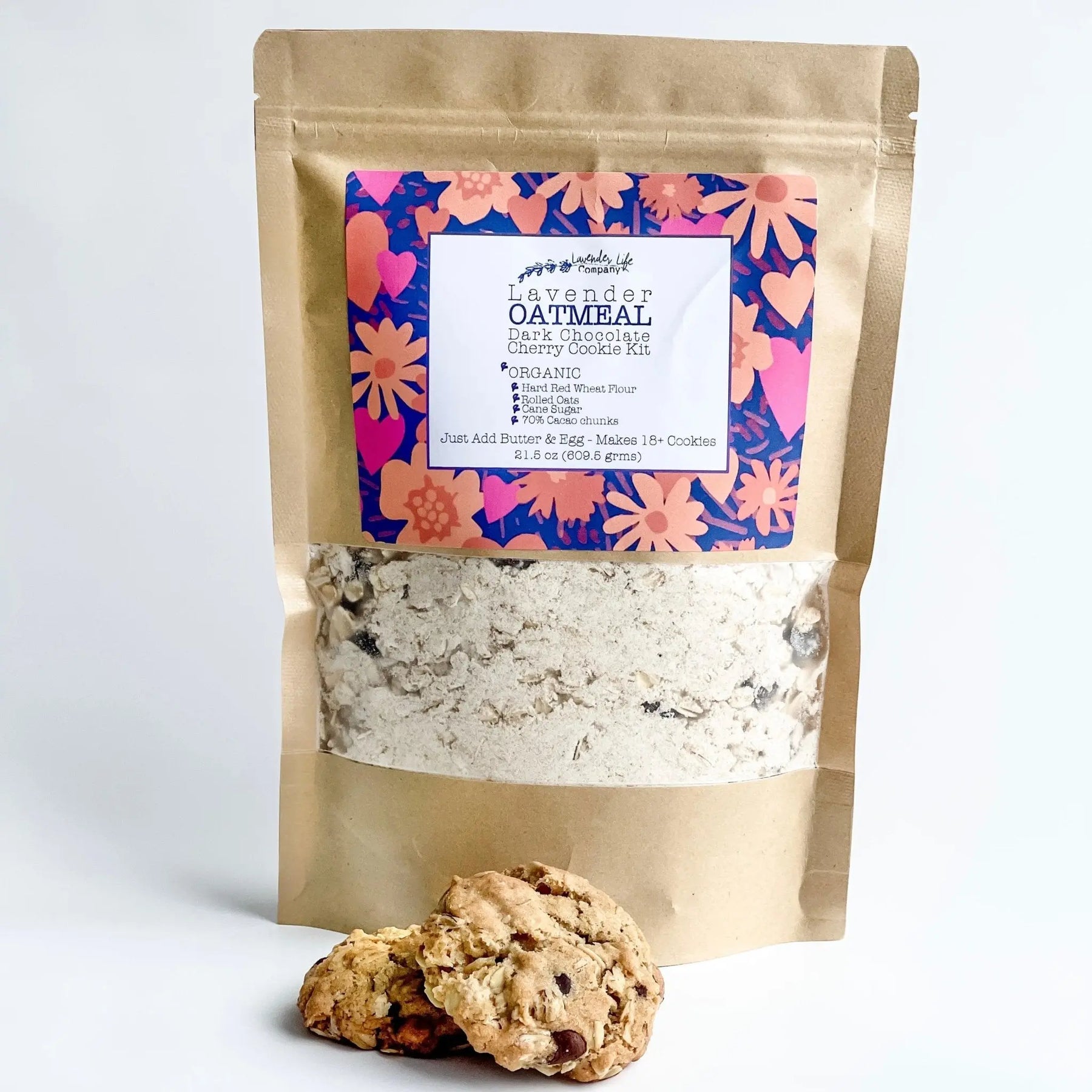 Oatmeal Chocolate Chunk/Cherry Cookies
Grab a glass a milk and indulge! Gourmet Oatmeal Cookies to die for! Chewy, dark chocolate and whole dried dark cherries create a mouth watering delight in every bite! Our secret ingredient is the Lavender/Vanilla Bourbon Extract. Truly delectable!
Just add a stick of butter and egg, mix and bake! Perfect Every time!
Makes approx. 1 and 1/2 dozen 2 inch cookies. 
Ingredient List: Organic Oatmeal, Organic Flour, Organic Beet Sugar, Dark Brown Sugar, Organic Cacao chunks, Dried Montmorency Cherries, Lavender/vanilla Bourbon Extract, Bakings Soda, Sea Salt, Cinnamon.
Cookies
The cookies are easy to make and tasty.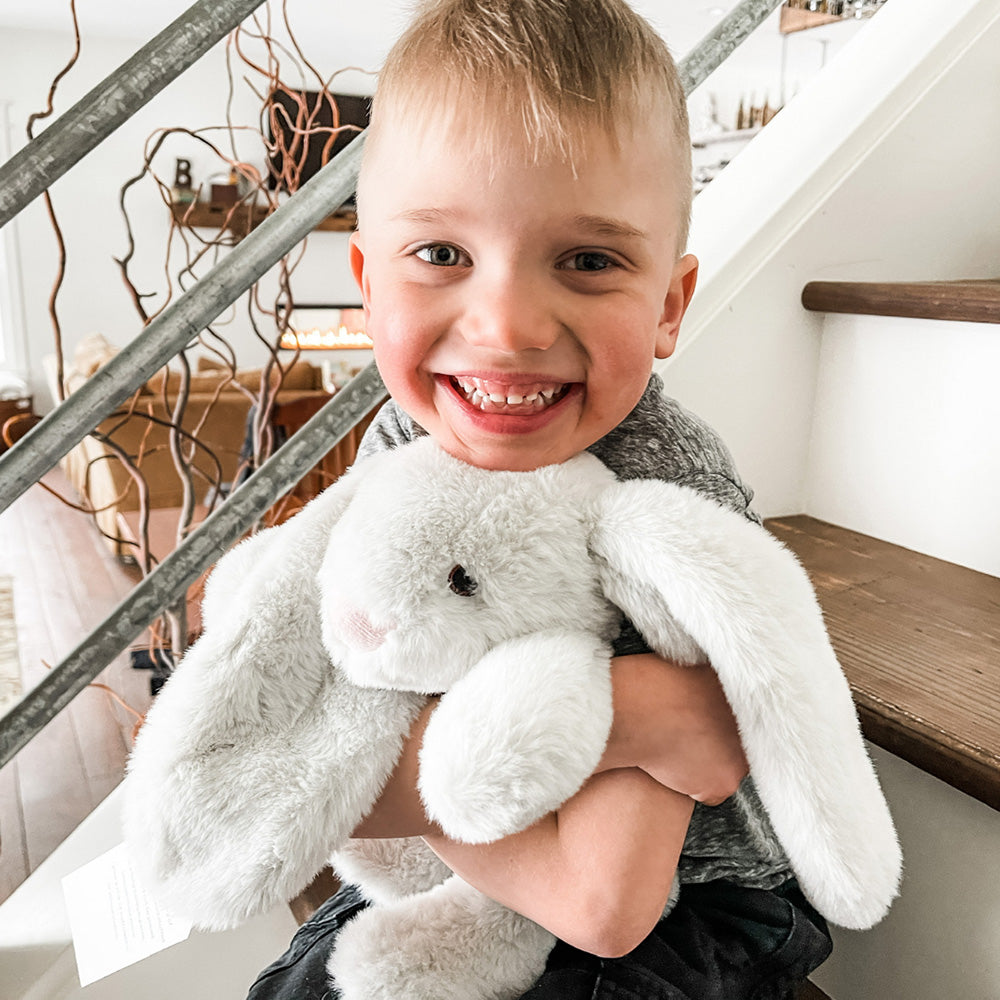 79,676 Xander Friends Donated
How We Give Back
For each and every Xander Bunny you purchase, we donate one to a child in foster care. This soft, warmable animal is filled with fresh Lavender flowers, grown in our fields, and soothing Michigan cherry pits. Designed for anyone who wants a bit of comfort or relaxation, this cuddly friend makes the perfect companion. Our mission is to give a warmable, Lavender filled Xander Bunny to every child in foster care.