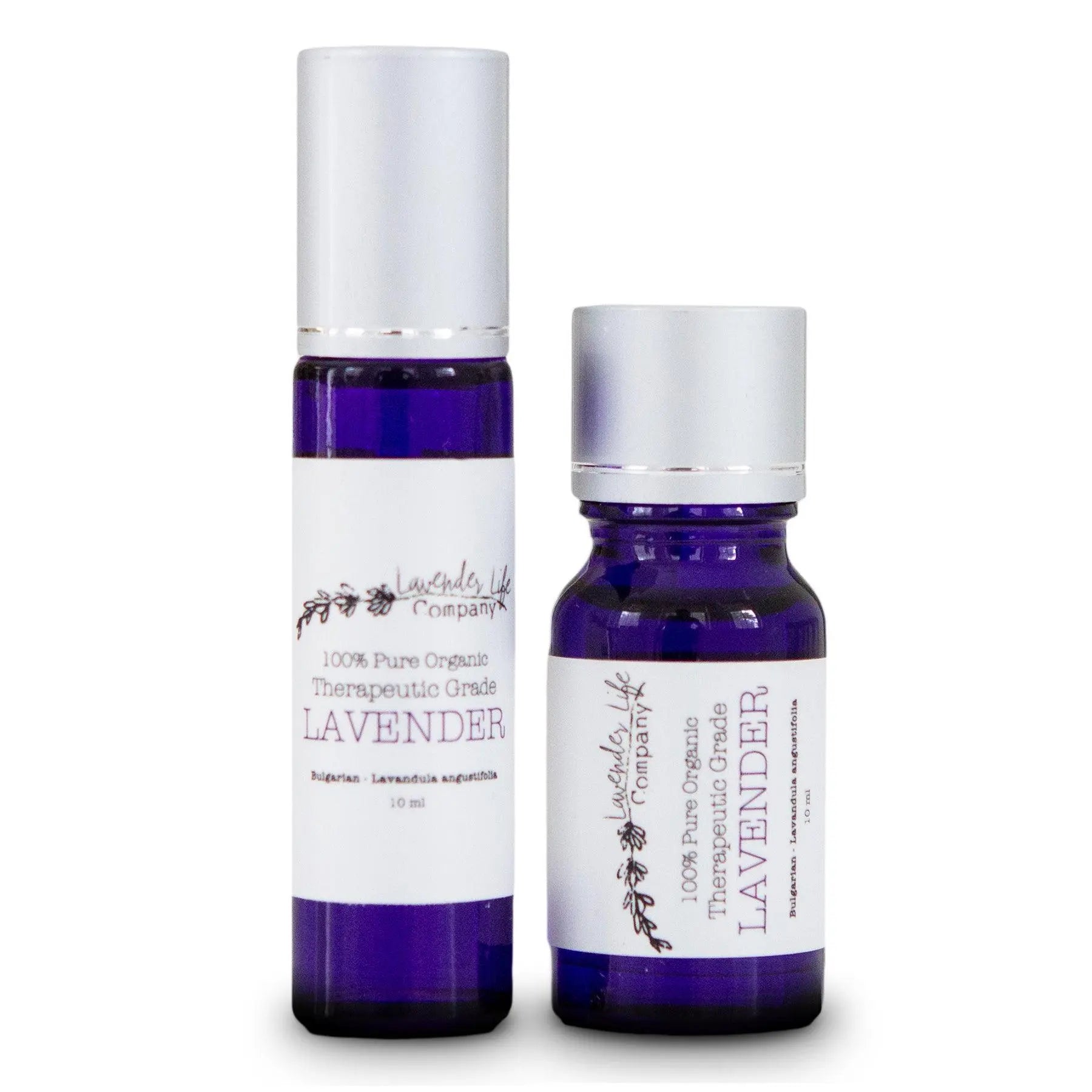 Lavender Essential Oil Set with Roll-on and Dropper - 100% Pure & Organic
Pure, therapy-grade Essential Lavender Oil is USDA Certified Organic and undiluted for use on your body or in your home.
Bottled on our family lavender farm in Caledonia, Michigan, this highest-quality, 100% pure lavender essential oil set contains both a roll-on bottle and a dropper bottle for ultimate convenience and relaxation!
Give the gift of relaxing, organic lavender essential oils to your favorite person (or yourself!) and enjoy the convenience of a roll-on and the many ways to use the dropper around your home, office and beyond.
Undiluted Lavender Essential Oils Help You Relax, Soothe Skin and Can be Used in So Many Different Ways!
Our Lavender essential oil USDA Certified 100% Organic. It was one of our original products, and is still a best-seller today alongside our Lavender Linen Spray.
Lavender oil is not only healing to the body, but the mind and soul too!
Use the convenient roll-on applicator directly on your skin.
Lavender oil roll-ons are fantastic to throw in your purse, briefcase, diaper bag and more. Use it anywhere, any time! Simply roll it directly on to your skin.
This is an undiluted essential oil that contains no carrier oil. We highly recommend that you check for skin sensitivity before using it liberally.
Apply our lavender essential oil directly to your skin for numerous health benefits! 
Reduce the pain of cuts, burns and stings.
Make mosquito bites less itchy. 
Reduce muscle and joint pain. 
Relieve headaches with a quick roll to your temple or neck. 
Reduce seasonal allergy symptoms.
Roll-on your face, or any part of your body for healthier skin!
Add a few drops of lavender essential oil to a bath, diffuser and more to create a relaxing scent, naturally!  
It's as simple as adding a few drops to add a huge aromatic health benefit to your home and your family's lives.
It's spa-like in its natural form - a hot bath with a few drops of essential oil and 1-2 cups of epsom salts will relieve tension in your mind and body
A few drops of oil to an organic carrier oil makes a heavenly massage oil. Try adding 2-5 drops to 1 cup of fractionated coconut oil give your love a much needed neck and back massage. Keep leftovers in a dark glass container.
Lavender is great in shampoos, conditioners and adding to your favorite skin care products. So many skin restoring benefits and loaded with antioxidants.
Diffuse 2-4 drops of Lavender Oil in a 150-200 ml essential oil diffuser to bring a sense of calm to your family and animals.
How to Use Lavender Essential Oil
Topical: Apply 2–4 drops directly to desired area. Dilution not required, except for the most sensitive skin. Use as needed.
Aromatic: Diffuse up to 1 hour 3 times daily
Caution: Keep out of the reach of children. If you are pregnant, nursing, taking medication, or have a medical condition, consult a health professional prior to use. For external use only. Keep away from eyes and mucous membranes.
Storage: Keep in a cool, dark place.
Ingredients
Lavandula angustifolia
† (Lavender) oil
† 100% pure, therapeutic-grade essential oil
Loving Lavender Life
Got Pistachio for my grand baby and love it. Got the oil and love it as well. Made a few sachets with it and just helps bring out the lavender scent.
Signature Lavender Hand & Body Cream Lotion 8 oz
Excellent price, excellent product
The bar soap is luxurious. Makes my skin soft, and smells fantastic. The Essential cream is now my favorite cream. I have always used Crabtree and Evelyn, but the Lavender with shea butter is a deal breaker. I put it on my knees, elbows, feet and hands at night, and in the morning, my skin is like silk. Thank you for these healing products. My skin has never felt so good.
Love your products
Love all your products. The body cream is so hydrating, the face wash is heavenly and the face lotion is so hydrating and your face feels refreshed and soften.
Lotion
I love it and it smells beautiful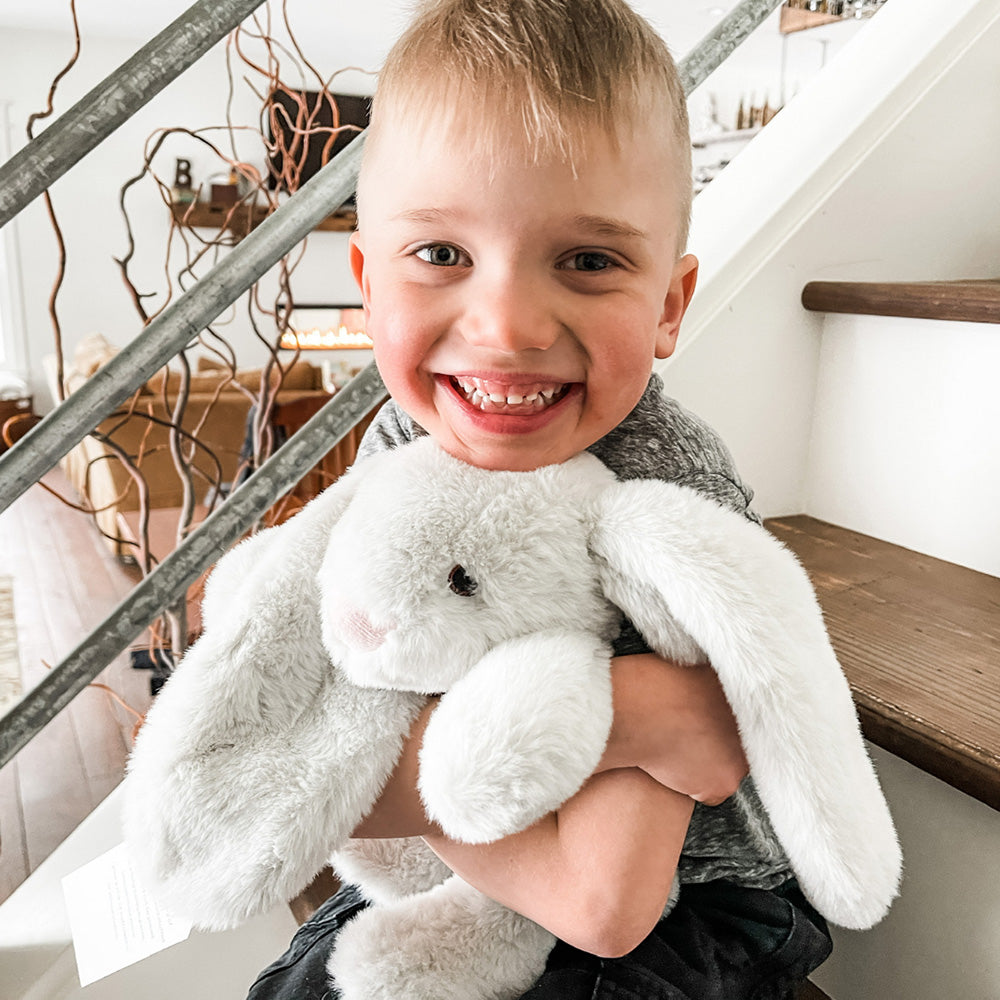 79,676 Xander Friends Donated
How We Give Back
For each and every Xander Bunny you purchase, we donate one to a child in foster care. This soft, warmable animal is filled with fresh Lavender flowers, grown in our fields, and soothing Michigan cherry pits. Designed for anyone who wants a bit of comfort or relaxation, this cuddly friend makes the perfect companion. Our mission is to give a warmable, Lavender filled Xander Bunny to every child in foster care.