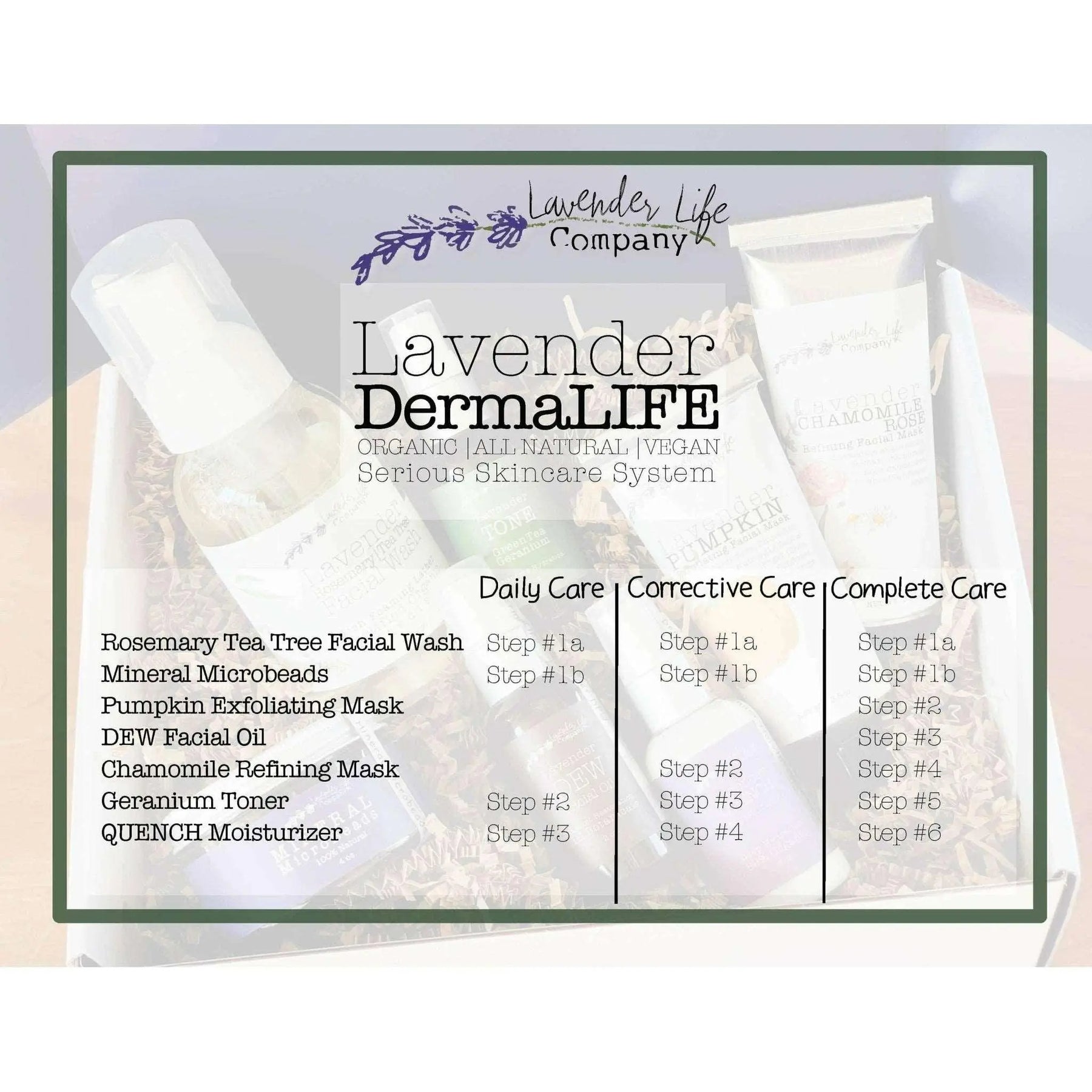 Facial Toner with Organic Lavender, Green Tea & Geranium
100% natural, organic and vegan face toner clarifies and hydrates your skin like no other.
Natural botanicals are used to hand-craft this incredible organic facial toner! The legendary power of organic lavender and Egyptian Geranium essential oils join forces with the antioxidant, anti-inflammatory & astringent nature of aloe, witch hazel & green tea extracts to clarify your skin naturally.
Natural lavender facial toner with geranium has been proven to balance the Ph of your skin, reduce pore size, restore hydration, gently tighten skin, combat fine lines and diminish redness. 
Formulated and produced right here on our family lavender farm in Caledonia, Michigan and made with the organic lavender we grow here!
This organic, all-natural botanical facial toner is a brilliant step to fresh skin - and it smells amazing! 
Use this facial toner as part of the DermaLife, organic skin care system or by itself for a quick refresh!
Simply add a few drops to a cotton pad and wipe gently on your face for a fresh feel, tightened pores and glowingly soft results.
We suggest starting your daily facial routine with a natural foaming face cleanser, then toner, and finally a light moisturizer for softer, more vibrant skin. 
2 oz. bottle

Lavender Life never lets me down! Great products, amazing company!
Wonderful
Love the smell❤ Great toner!
ALWAYS PERFECT!
Always SO Wonderful!
I love the fragrance the FOG spray gives!
It lasts for a long time and is so pleasant!
My husband does not like over powering scents, but Lavender life has perfected their fragrance to be JUST the right strength!
It takes care of ANY bad smells and leaves everything nice and FRESH!
I love this product…..I use it before bedtime on my arms and neck area and the soothing aroma helps me to fall asleep quickly.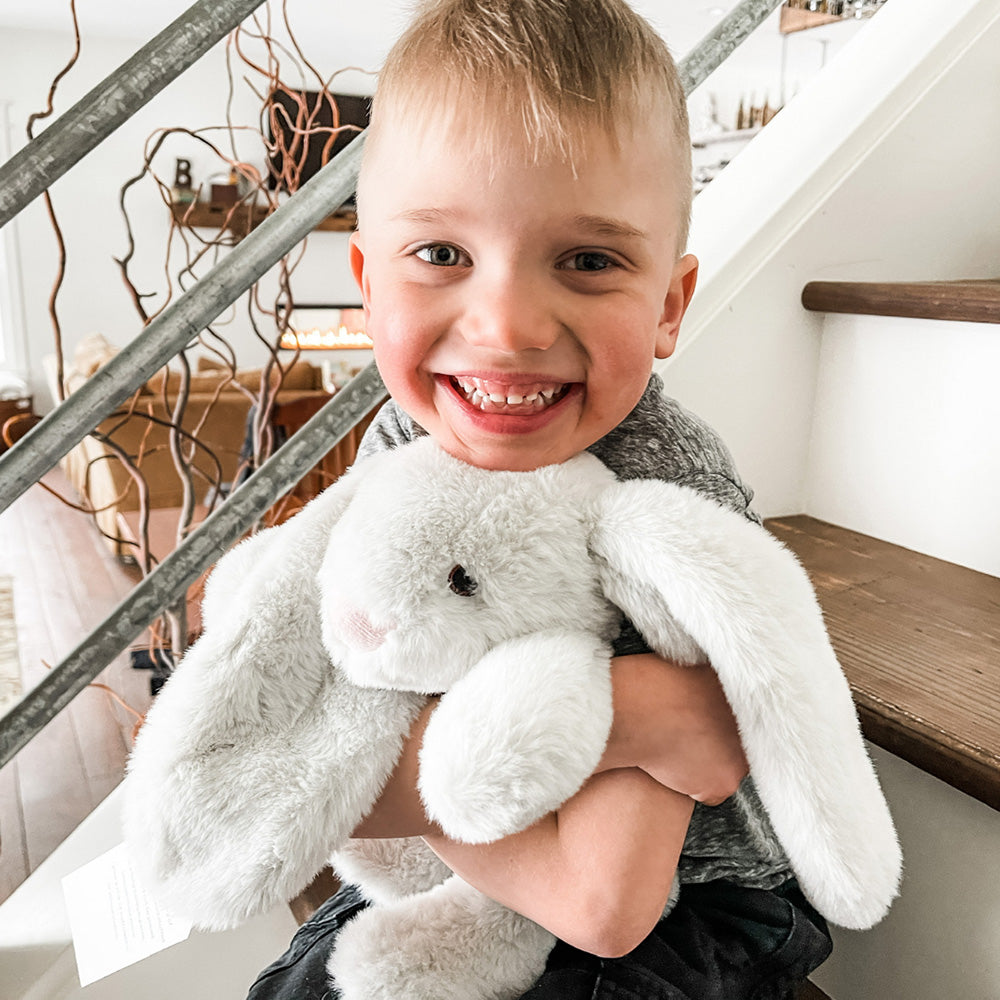 79,676 Xander Friends Donated
How We Give Back
For each and every Xander Bunny you purchase, we donate one to a child in foster care. This soft, warmable animal is filled with fresh Lavender flowers, grown in our fields, and soothing Michigan cherry pits. Designed for anyone who wants a bit of comfort or relaxation, this cuddly friend makes the perfect companion. Our mission is to give a warmable, Lavender filled Xander Bunny to every child in foster care.