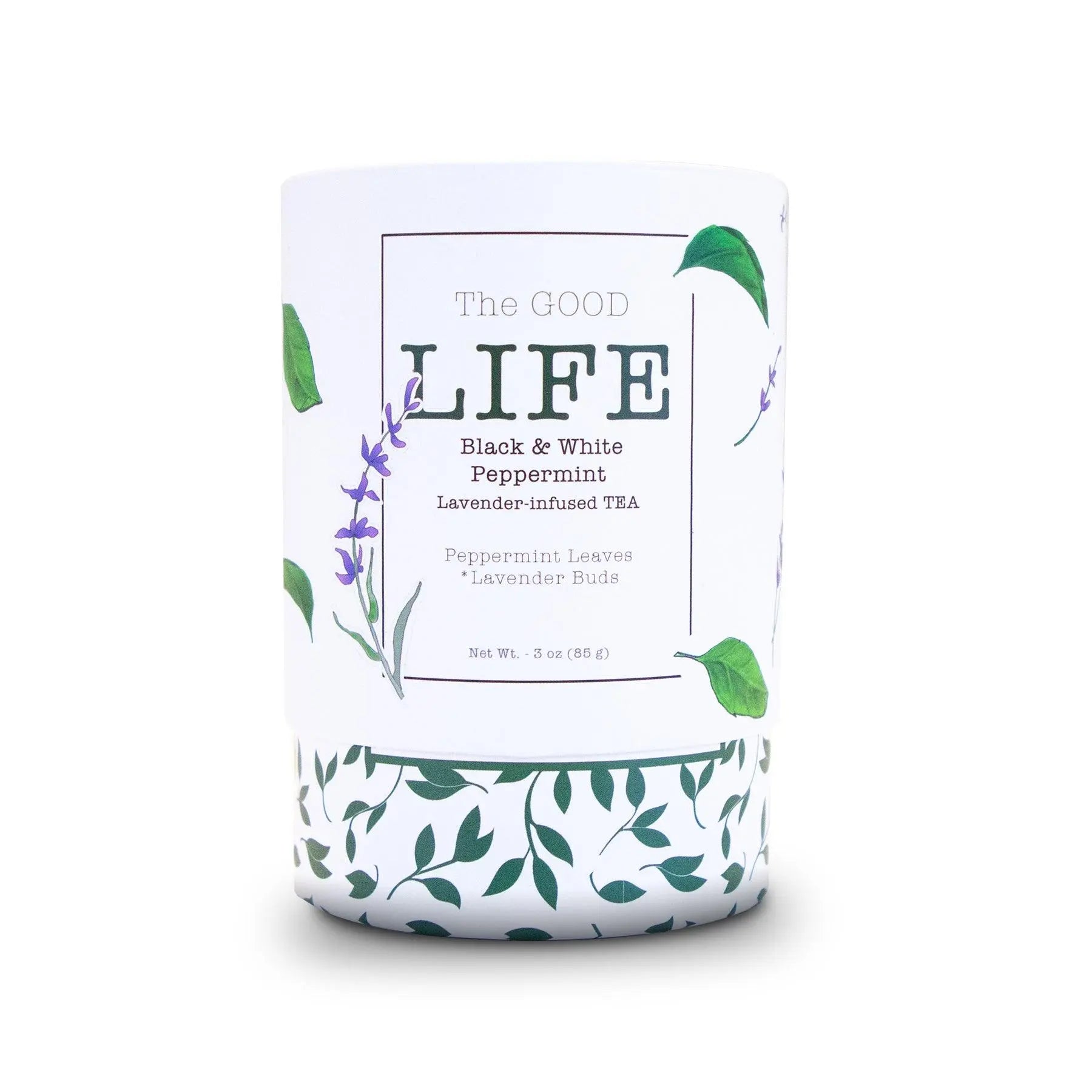 The GOOD LIFE Black & White Peppermint Lavender-Infused TEA
Lavender-Infused Tea with Black and White Peppermint Leaves is Both Calming and Energizing!
A balanced, aromatic fusion of organic lavender tea and all-natural black and white peppermint calms the mind while energizing the spirit. 
Hand-crafted with simple, all-natural ingredients, including only lavender buds grown on our farm in Michigan, and aromatic peppermint leaves. 
Lavender & Peppermint Tea is All-Natural and Simply Amazing!
Featuring lavender flower buds that are grown, dried and processed right here on our family farm in Caledonia, Michigan, The GOOD LIFE Tea blend is a high-quality, gourmet-level tea that's sure to please - whether you drink it hot or iced. 
Made with the highest-quality, natural ingredients:
Lavandula angustifolia (Lavender) Buds

Peppermint Leaves
Steeping suggestions:
1-2 tsp./serving
212 degrees
3-5 minutes
Approximately 38 servings/3 oz. container
Peppermint Lavender-Infused TEA
Laude Vic! Absolutely delicious.
A great company with a great mission
I've ordered from Lavender Life many times and I'm never disappointed! I know I can expect high quality items, no matter what I purchase. Thank You!
Michelle
So good
We like it so much and it comes in such a nice container, we gifted some for the holidays!
Delicious 😋
Very nice, refreshing tea! Really good with lemon juice or a little lemon
Excellent
Thank you Vic and Vickie for your Black & White Peppermint Lavender- Infused Tea. This is A wonderful product and I couldn't have experiences your lovely Products with out the help from Drew Barrymore and her lovely team
Thank You
Marcella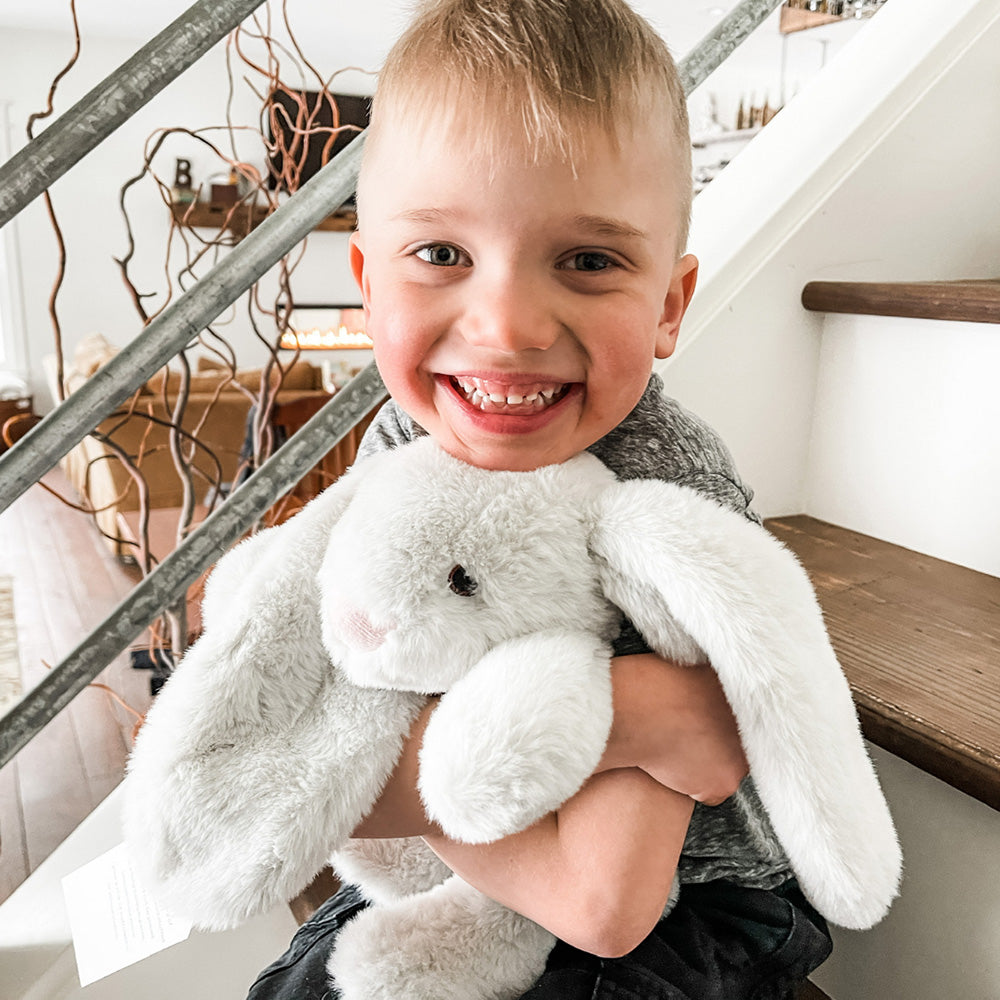 79,676 Xander Friends Donated
How We Give Back
For each and every Xander Bunny you purchase, we donate one to a child in foster care. This soft, warmable animal is filled with fresh Lavender flowers, grown in our fields, and soothing Michigan cherry pits. Designed for anyone who wants a bit of comfort or relaxation, this cuddly friend makes the perfect companion. Our mission is to give a warmable, Lavender filled Xander Bunny to every child in foster care.