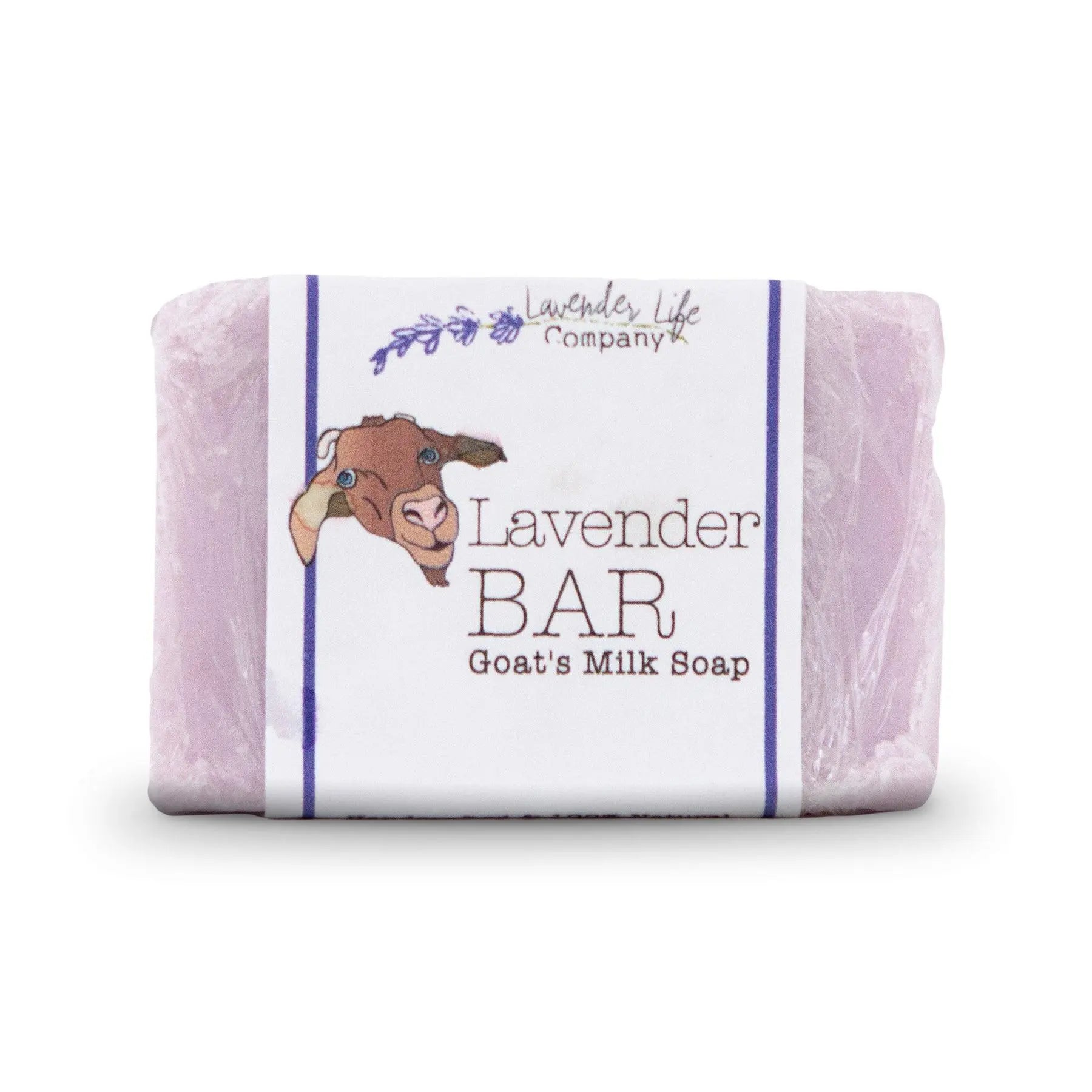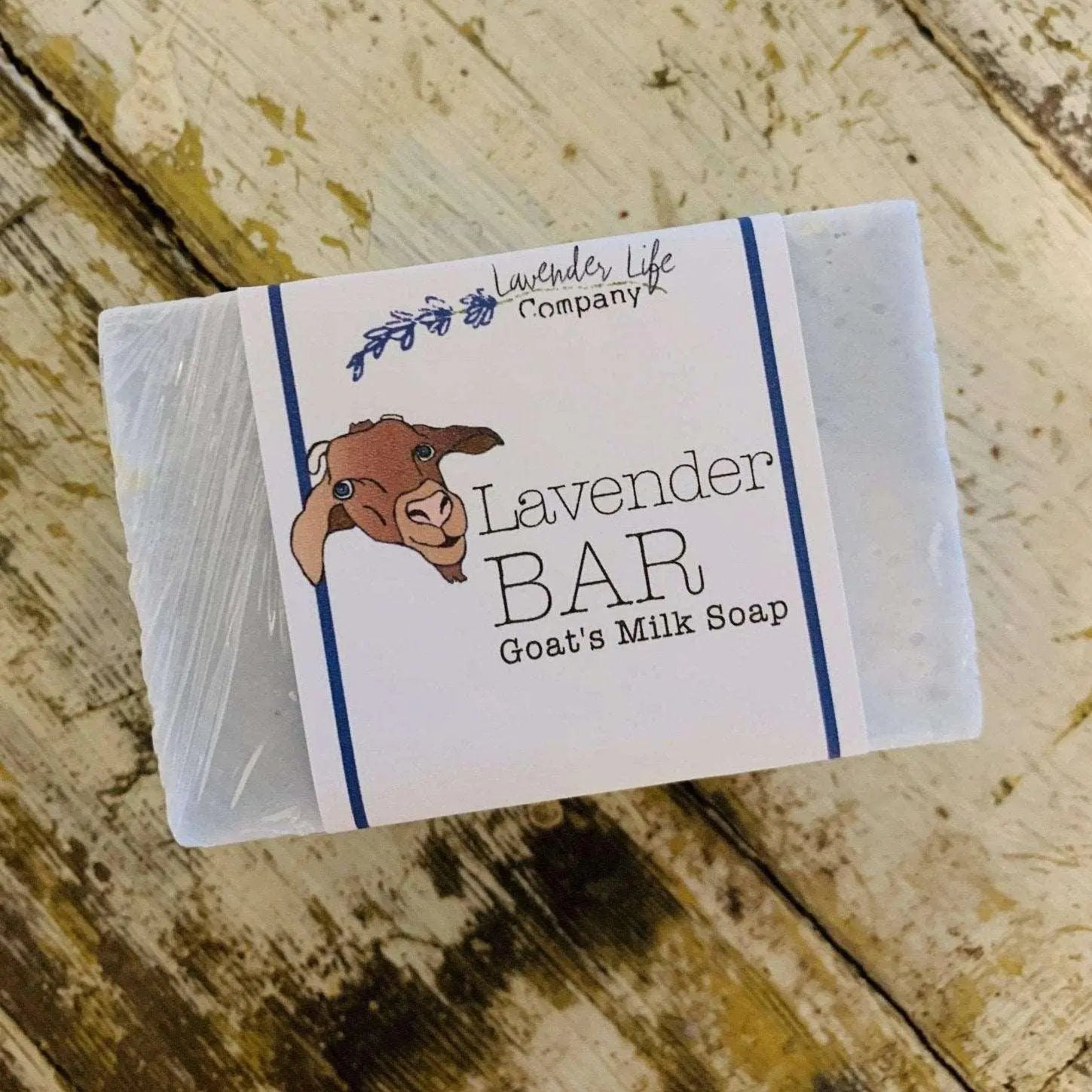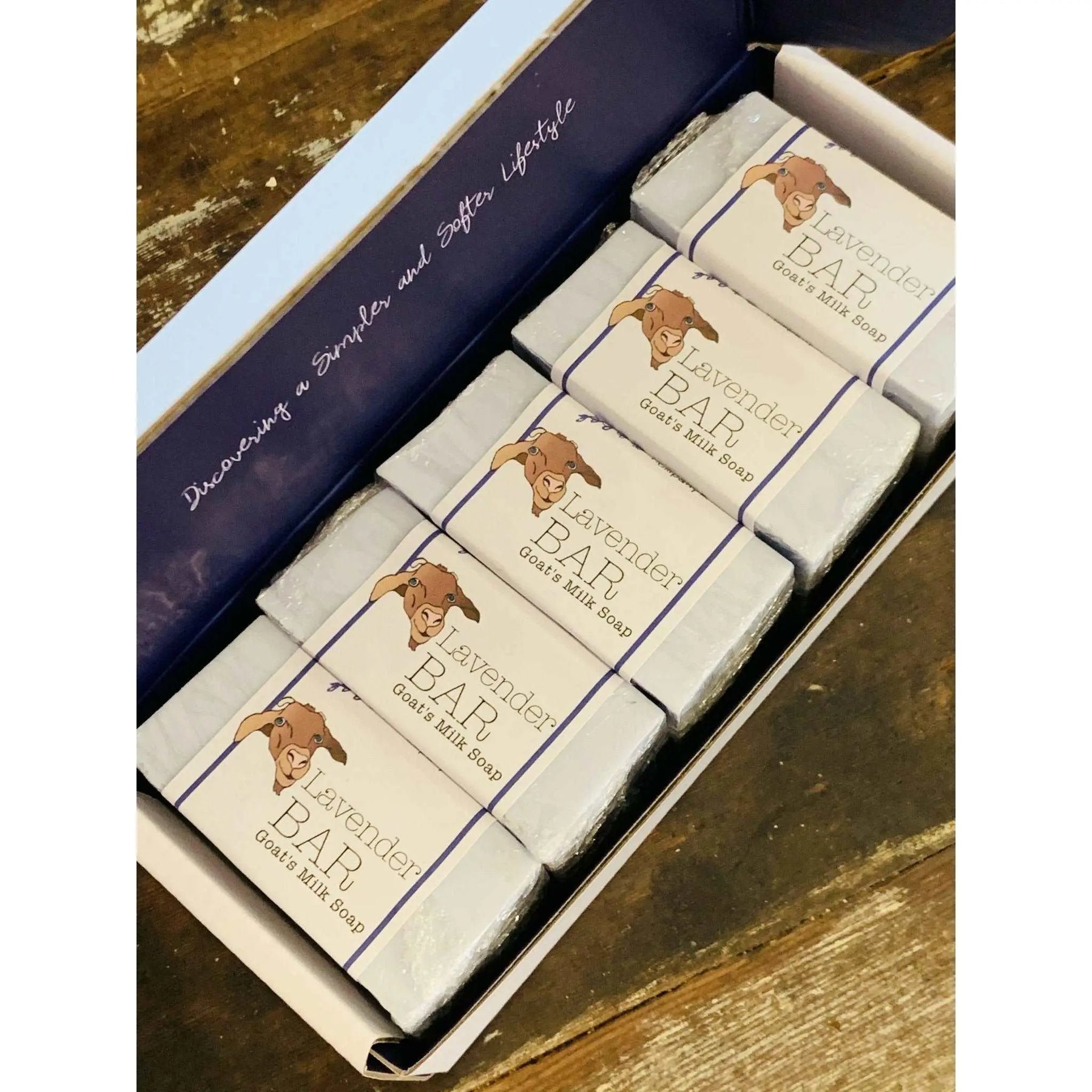 Lavender Bar Soap with Goat's Milk & Organic Lavender
This 100% all natural, hand-crafted, lavender bar soap is extremely emollient for all skin types. 
Lavender calms  irritated dry skin, while the goat's milk smooths and softens. Plus, it just smells so darn good!
INGREDIENTS: Coconut Oil, Safflower Oil, Glycerin (kosher, of vegetable origin), Fresh Goat's Milk, Water, Sodium . Hydroxide (saponifying agent), Sorbitol (moisturizer), Propylene Glycol (of vegetable origin), Sorbitan oleate (emulsifier), Oat Protein (conditioner), Lavandula angustifolia, Sunflower oil,  Titanium Dioxide (mineral whitener) Ultramarine Blue (mineral colorant). 
SIZE: Approx 4.4 oz
Loving Lavender Life
Got Pistachio for my grand baby and love it. Got the oil and love it as well. Made a few sachets with it and just helps bring out the lavender scent.
Signature Lavender Hand & Body Cream Lotion 8 oz
Excellent price, excellent product
The bar soap is luxurious. Makes my skin soft, and smells fantastic. The Essential cream is now my favorite cream. I have always used Crabtree and Evelyn, but the Lavender with shea butter is a deal breaker. I put it on my knees, elbows, feet and hands at night, and in the morning, my skin is like silk. Thank you for these healing products. My skin has never felt so good.
Love your products
Love all your products. The body cream is so hydrating, the face wash is heavenly and the face lotion is so hydrating and your face feels refreshed and soften.
Lotion
I love it and it smells beautiful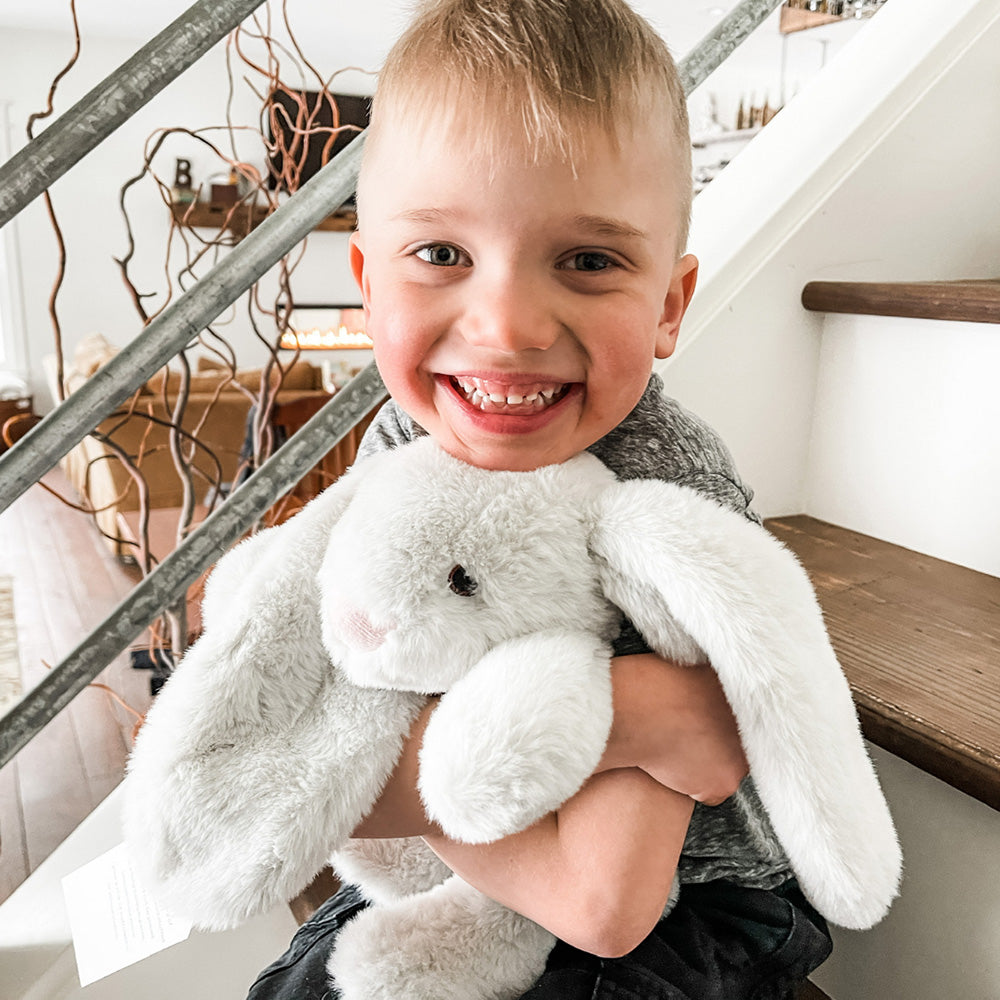 79,676 Xander Friends Donated
How We Give Back
For each and every Xander Bunny you purchase, we donate one to a child in foster care. This soft, warmable animal is filled with fresh Lavender flowers, grown in our fields, and soothing Michigan cherry pits. Designed for anyone who wants a bit of comfort or relaxation, this cuddly friend makes the perfect companion. Our mission is to give a warmable, Lavender filled Xander Bunny to every child in foster care.