Lavender Neck Wrap & Lotion - Relax Gift Set
Lavender Aromatherapy Cream + Warming Neck Wrap = Ultimate Relaxation!
The perfect, relaxing gift set! This set of lavender hand cream with a warming neck wrap will provide relaxation for weeks to come. 
Our lavender neck wrap was even featured on The Drew Barrymore show recently. 
Highly concentrated shea butter-based hand and body cream.
Lavender | Shea Butter | Aloe | Sunflower Oil | Apricot Oil
Hand & Body Butter Absorbs quickly and deeply, nourishing and defending skin naturally! Oh, and you are gonna love the rich lavender aroma!
Made in the USA with natural and USDA organic ingredients:  Distilled Water, Butyrospermum Parkii (Shea Butter)*, Cocos Nucifera (Coconut) Oil*, Aloe Barbadensis (Aloe Vera), Helianthus Annuus (Sunflower) Seed Oil*, Hydrogenated Vegetable Oil, Cetearyl Alcohol, Coco-Glucoside, Phenoxyethanol, Xanthan Gum, Prunus Armeniaca (Apricot) Kernel Oil, Lavandula angustifolia, Citric Acid, Tocopherol, Lactic Acid, Benzoic Acid, Dehydroacetic Acid
Lavender Comfort Neck Wrap 
We just couldn't create any old warmable neck wrap! We had to craft the best, and we did right here on our farm! We know our neck wraps. Spending nearly 34 years in the spa industry - and being a therapist myself - these neck wraps, (and I say neck, you can use them on any "achy-breaky" part of you), are a whopping 32 inches long, 6 inches wide and are filled with nearly 3 .5- 4 lbs of non-GMO grains and of course, Lavender! They hold the heat beautifully and cast that heavenly aroma of lavender. 
With special care, this comforting wrap will last you for years to come. Do not wash. Spot treat if you must or cover with pillowcase (not included).
Made in the USA
100% Original  Cotton 
Filling: Lavender Buds, Non-GMO rice
BONUS: Includes 1 Oz Lavender Fog to refresh.
Instructions for use: Begin with 3 minutes on high in the microwave. Add 30 seconds until it reaches the desired temperature. Only heat from room temperature.
*Do not use if you have an allergy to lavender or rice. This product can cause burns. Do not ingest contents. Not suitable for children. Not suitable for use on infants or individuals who have poor circulations, diabetes or sensitive skin. 
neck pillow, lavender body cream and lavender syrup
I love the neck pillow. Nice size. The body cream is concentrated and wonderful, just need about another 24 ounces! I could use a lot more of it—great stuff. Sometimes I mix it with a little almond oil if I want to thin it down. And the lavender syrup is so cool! Perfect with tequila or gin.
Lavender neck wrap
Beautiful and well made. Smells amazing! My mom and mother-in-law are going to love these!
Comforting
I really enjoy the lavender neck wrap. It's scent is comforting and comfortable. The weight is distributed throughout the wrap so it is comfortable.
Good quality
I love the lavender cream! It's very thick and luxurious. The lavender neck wrap is awesome. Very good quality. A life saver for cold and flu season. Thank you!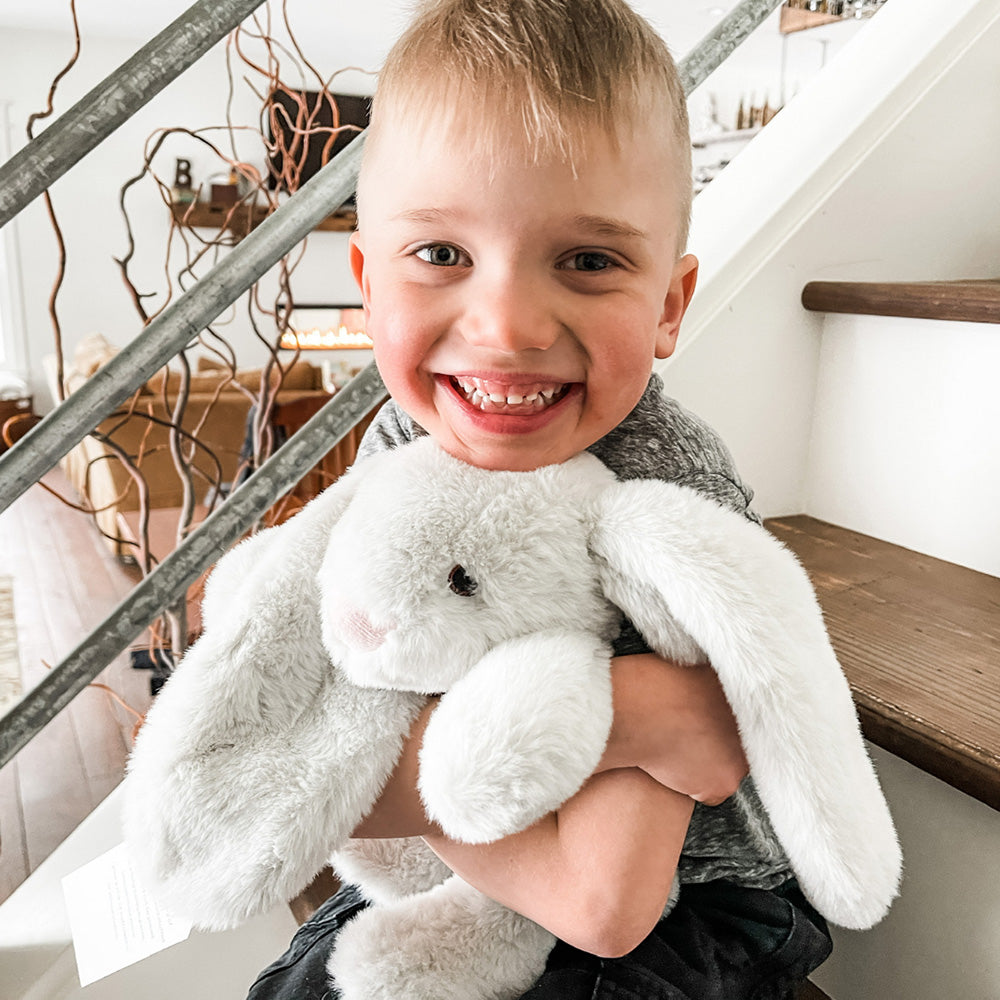 79,676 Xander Friends Donated
How We Give Back
For each and every Xander Bunny you purchase, we donate one to a child in foster care. This soft, warmable animal is filled with fresh Lavender flowers, grown in our fields, and soothing Michigan cherry pits. Designed for anyone who wants a bit of comfort or relaxation, this cuddly friend makes the perfect companion. Our mission is to give a warmable, Lavender filled Xander Bunny to every child in foster care.