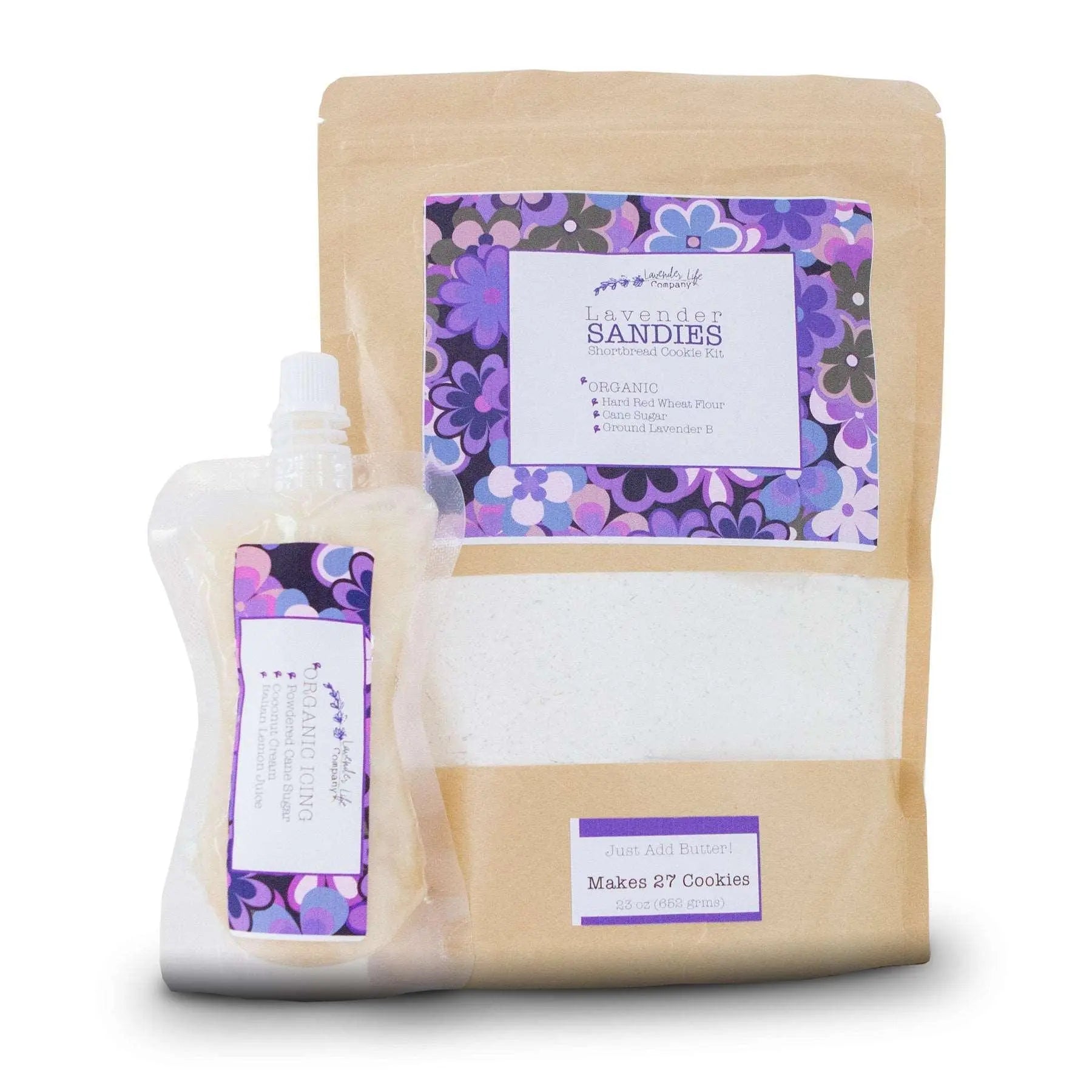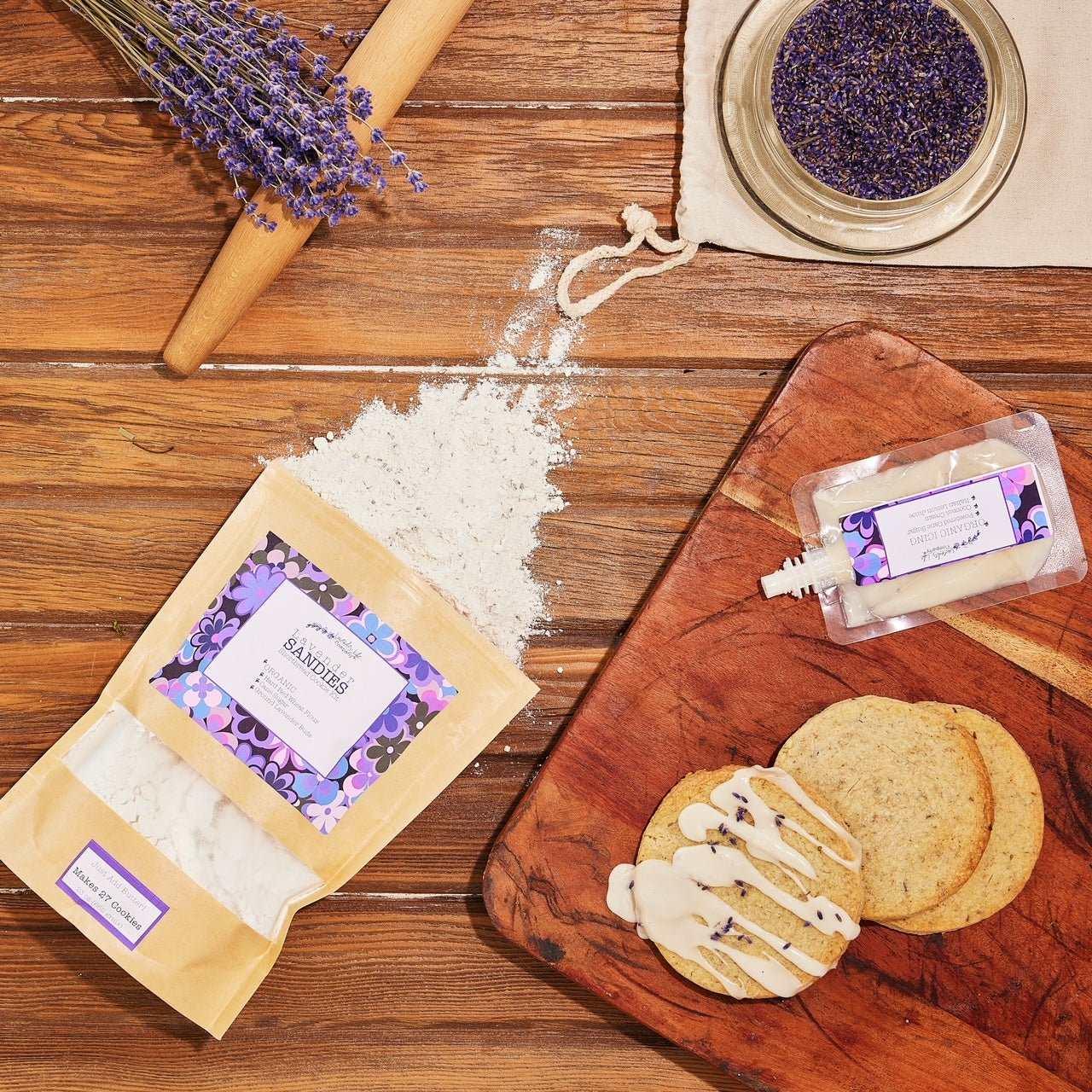 Sandies -A Lavender Shortbread Cookie Kit
Just add butter! We've done the rest for you in these melt in your mouth, rich, buttery Lavender Sandies Shortbread Cookie Kit which includes the lemony icing glaze to top them off! Goes perfectly with your morning Life Tea or Coffee! (You can tell guests you made them yourself!) 
All organic ingredients used which makes all the difference in the world for these beautiful cookies. It will be your go to sweet for many years to come! 


ingredients:
Cookie:
Organic Flour, Organic Sugar, Farm grown  Lavender. 


Icing:
Organic Italian Lemon Juice, Organic Coconut Milk, Organic Sugar
Sandies -A Lavender Shortbread Cookie Kit
Lavender Life Company
I am in Heaven since your wonderful products arrived! The cookie mix is for my grandchildren, everything else was my birthday present to me. The night time tea is just what I needed to help me to seep well, as a lifetime insomniac I've tried it all. The lavender infused spreadable honey is divine and the lavender essential oil is supreme. I've worked with essential oils for over 27 years, some lavender products quality is not consistent, yours is wonderful, from the baby wash, bar soap, Lavender Fog spray to the signature cream, I rate them all 5+! All I need now is to decide which Zander animal to purchase for me, I gave the Zander dogs to my godchildren for Christmas, they love them! Must also add your packaging is amazing and the shipping fast. I'll end with kudos to you for being a rare made in America company.
Tasted delicious
I had a hard time because they were the first shortbread cookies I have ever made. Needed to look on Google for instructions on how much butter I needed per cup and then I did them too thin. Other than not have instructions for the mix I love the packaging, the little details and of course the flavor!
Christmas gift
I loved them, they will too.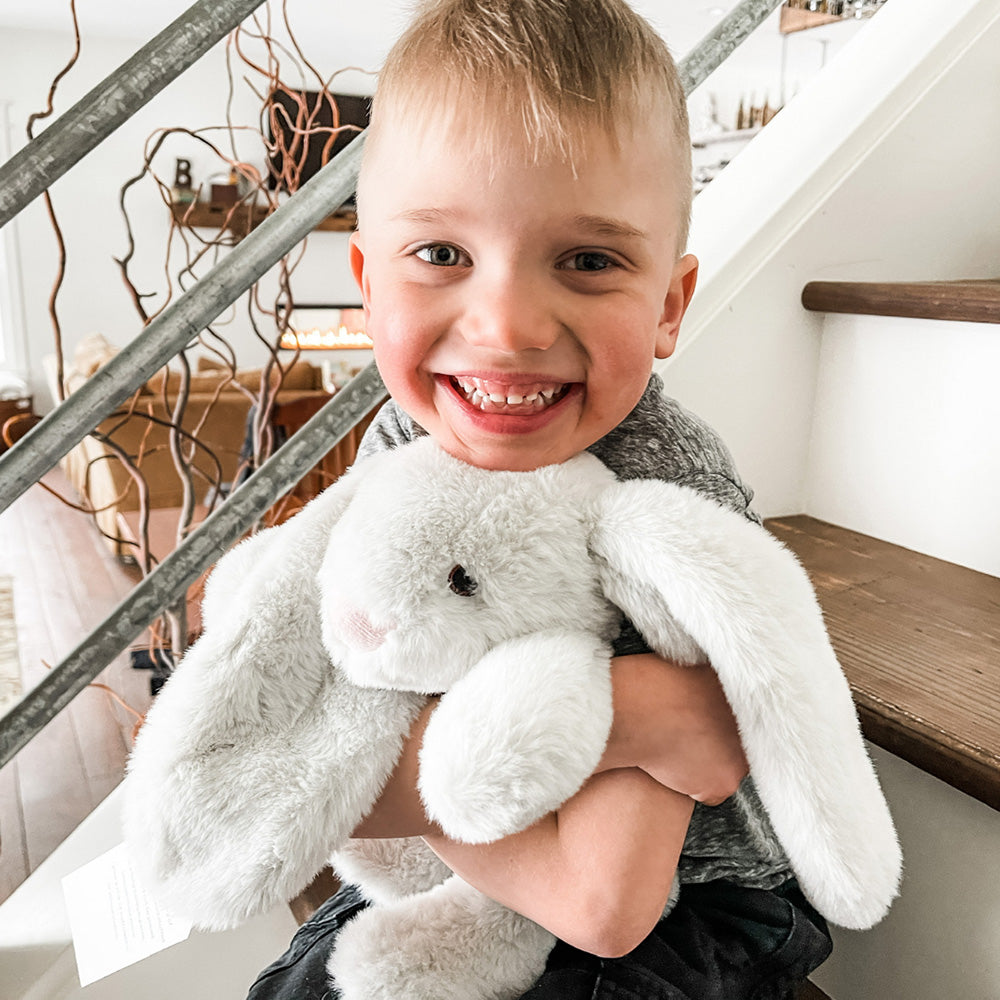 79,676 Xander Friends Donated
How We Give Back
For each and every Xander Bunny you purchase, we donate one to a child in foster care. This soft, warmable animal is filled with fresh Lavender flowers, grown in our fields, and soothing Michigan cherry pits. Designed for anyone who wants a bit of comfort or relaxation, this cuddly friend makes the perfect companion. Our mission is to give a warmable, Lavender filled Xander Bunny to every child in foster care.