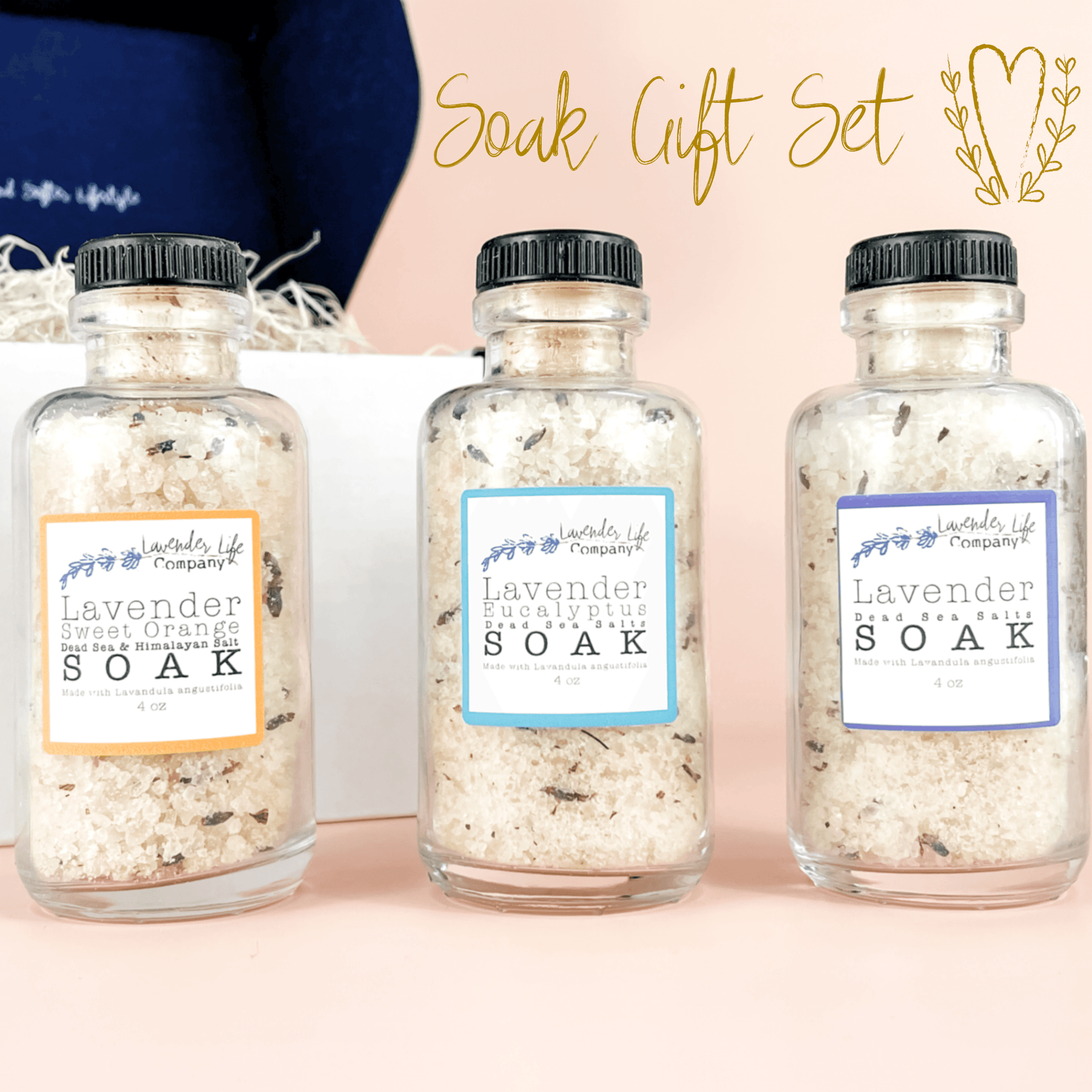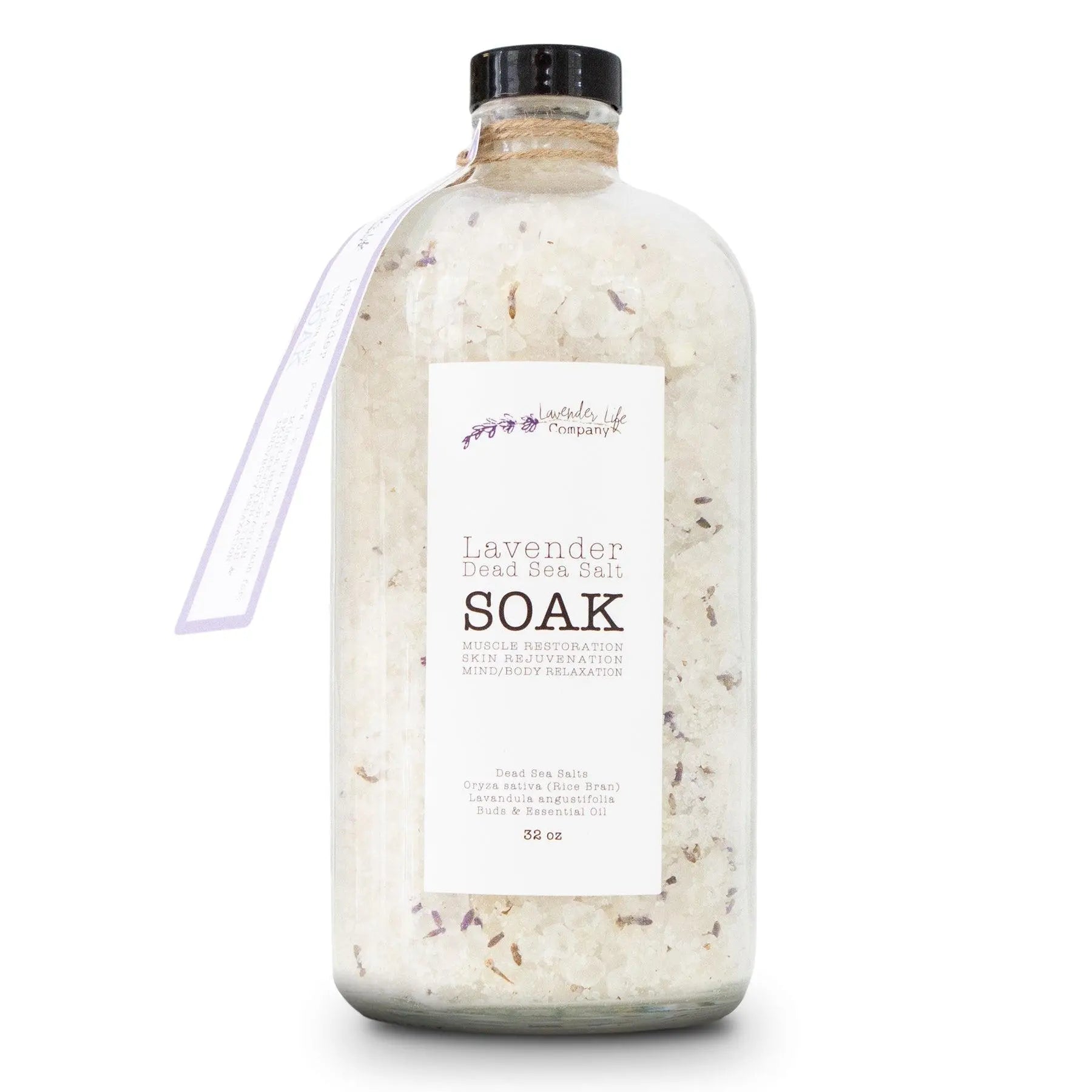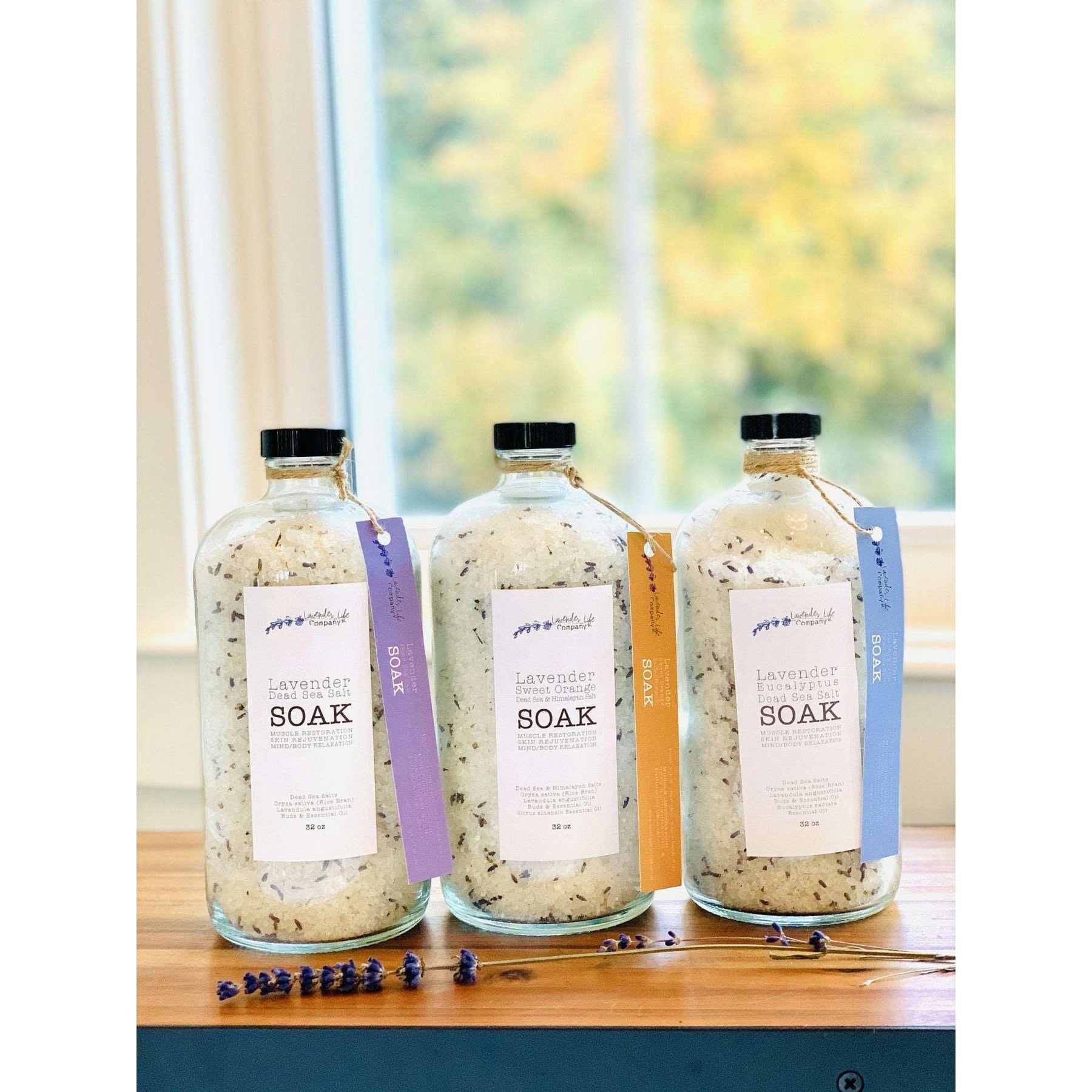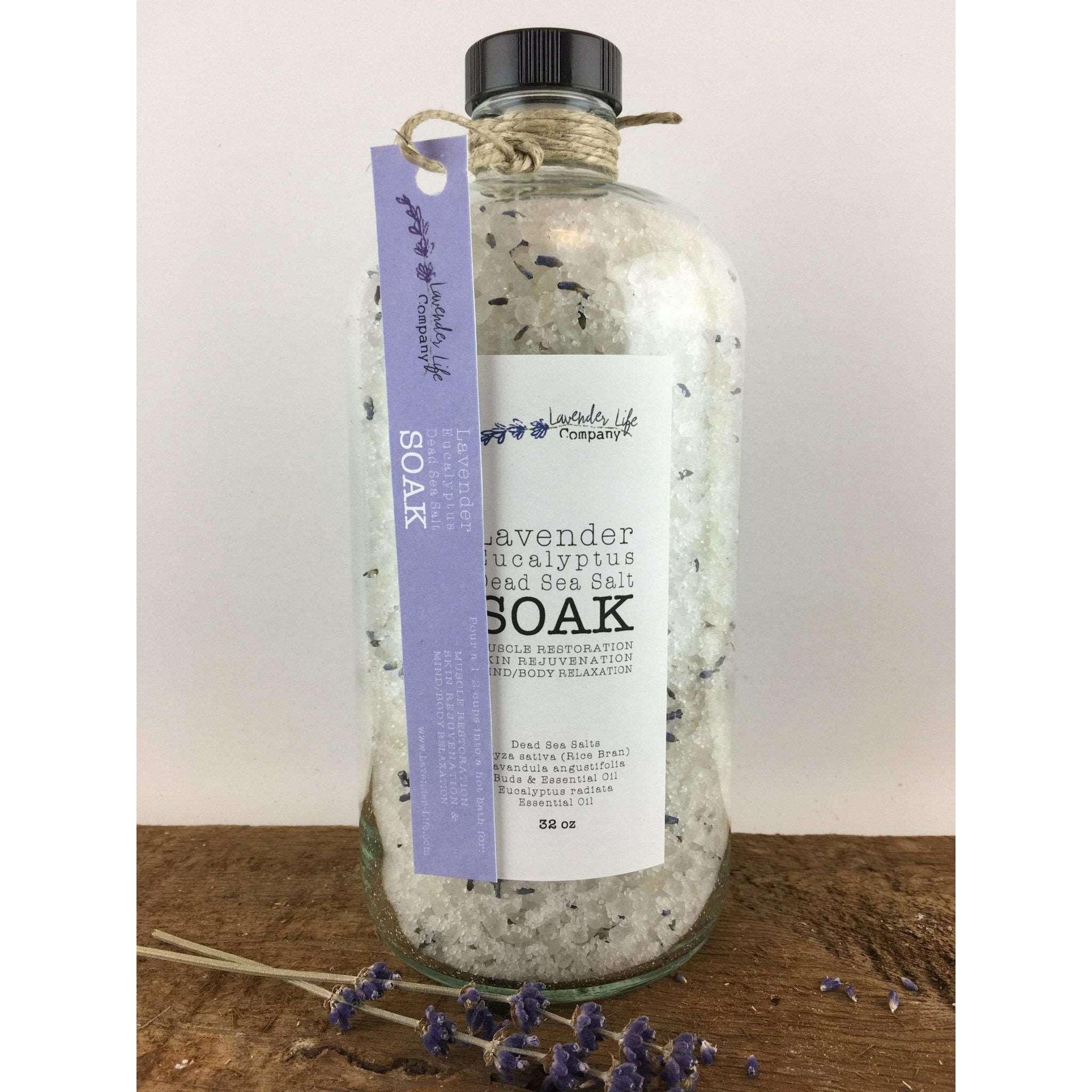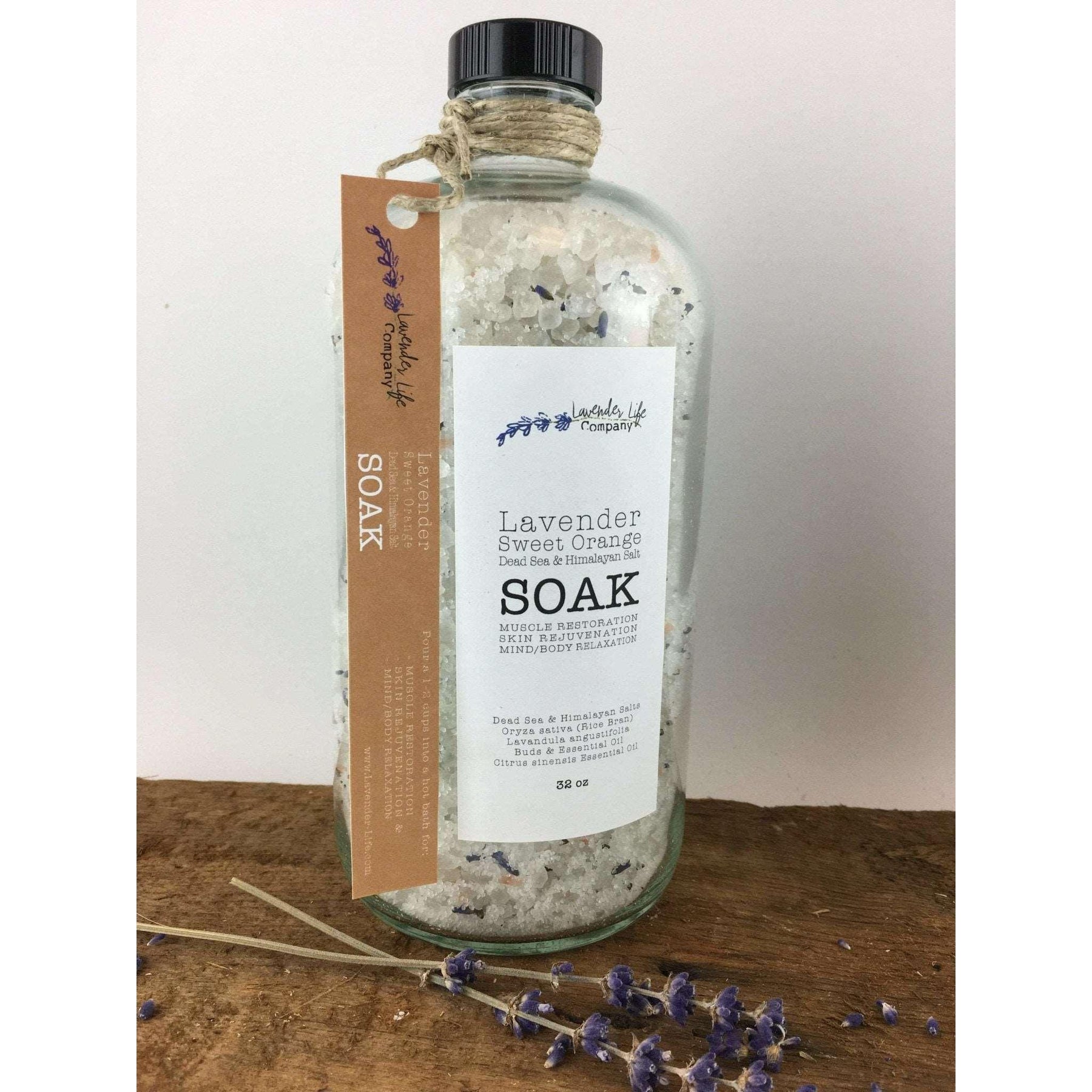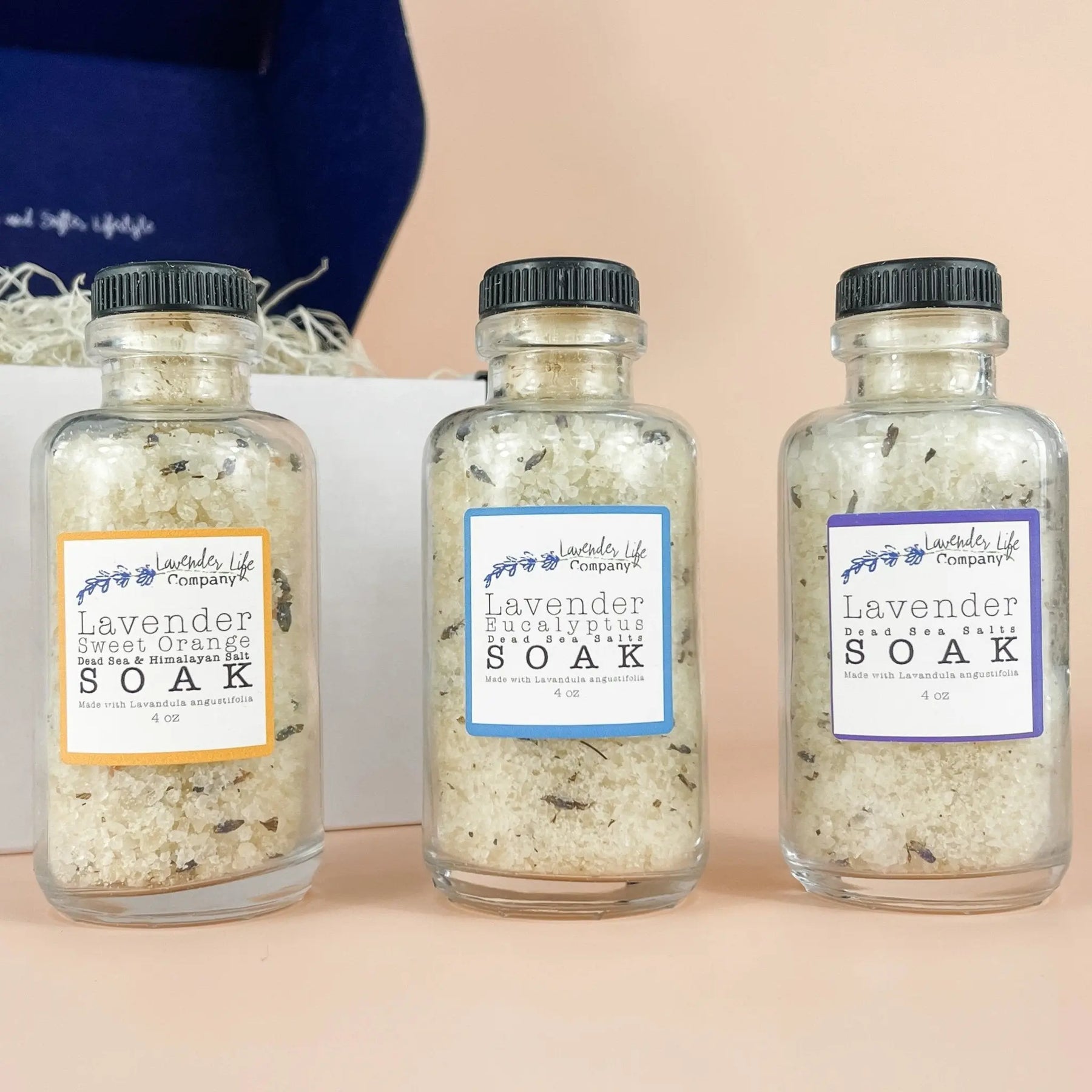 Bath Soak - Lavender & Dead Sea Salt
Lavender Sea Salt Bath Soak is Absolutely Heavenly!
Give your mom - or any special lady - the gift of ultimate relaxation with our incredible lavender bath soak! 
It's the gift that keeps on giving her more reasons to relax, with Dead Sea Salts laden with organic, pure essential oil of Lavender.
Soaking in a tub with Dead Sea salts is an amazing, health-promoting ritual. Do this on a regular basis, and soak up the rewards. 
Why Use Dead Sea Salts for Baths?
Dead Sea waters consist of 21 different minerals including magnesium, potassium, sodium, sulfur, zinc, calcium, chloride, iodide, and bromide, all of which work synergistically to nourish our bodies. 
If that were not enough, a study published in 2012 from US National Library of MedicineNational Institutes of Health concludes with this:
"Dead Sea treatments are beneficial in several rheumatologic diseases and psoriasis and have a good safety profile."
Here are just a few reasons to use Dead Sea Salts in your bath.
Relaxation 
Detoxification through increased circulation
Treatment for helping to clear Eczema and Psoriasis
Treatment  for easing arthritis
Magnesium rich bath water helps with insomnia
Directions: Simply add 1-2 cups per very warm bath water. Soak, relax and inhale the aromatherapy.
Relaxing Soak
I was surprised to see how large this container is in person. It had such a wonderful smell and soothed my sore muscles. I had planned to add some jojoba oil, but the mix felt hydrating despite the salt. I have also been adding the lavender extract to by morning espresso and I am not sure I can ever go back. Thanks !
Lavender & Dead Sea Salt
I know that the dark particles are the lavender, however I didn't like the fact that while drying off several of the lavender pieces fell off from my body unto my bathroom floor. I had to clean the floor after my bath, didn't appreciate that! :)
Relaxing
I love your lavender bath soaks 🥰
Bath Soak - Lavender & Dead Sea Salt
Calming
The scent of these bath salts traveled through our home from the bathroom and left the most amazing smell. It was a gift for my husband who is now a true believer of lavender. He felt calm and they made his body feel relaxed. I never could convince him of anything that had to do with lavender and now it's his go to for bath salts. He truly appreciated the gift. This company has the most amazing lavender items. Always a pleasure when I make a purchase.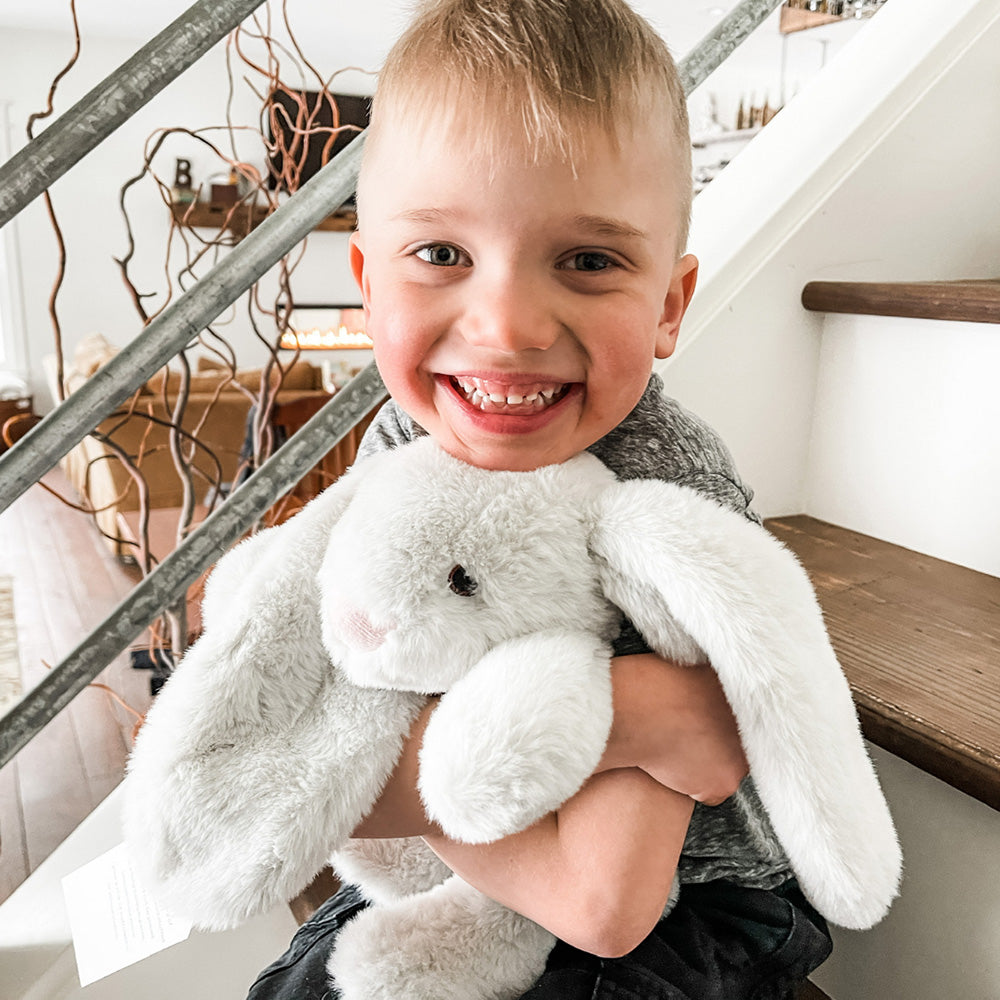 79,676 Xander Friends Donated
How We Give Back
For each and every Xander Bunny you purchase, we donate one to a child in foster care. This soft, warmable animal is filled with fresh Lavender flowers, grown in our fields, and soothing Michigan cherry pits. Designed for anyone who wants a bit of comfort or relaxation, this cuddly friend makes the perfect companion. Our mission is to give a warmable, Lavender filled Xander Bunny to every child in foster care.