Xander Stuffed Bunny Gift Set- With Clothing & More
Clothing Type:
Trippy Tangerine Dress
A gift set with lavender Xander Bunny in your choice of colors, an outfit of your choice and a replacement lavender bag.
Great gift for kids of all ages! Xander bunny isn't your ordinary stuffed bunny ... he's a super-soft plush toy with a warmable insert with lavender and cherry stones for a soothing, therapeutic scent that's perfect for bedtime. More on Xander.
And for every Xander bunny purchased, we give one to kids in foster care! Learn more about our mission. 
This Xander Stuffed Bunny Gift Set Contains:
Xander Bunny in your choice of color
Xander Clothing - your choice of dress or overalls
Replacement Lavender Bag
Our Exclusive Lavender Life Gift Box ... no wrapping paper required!
Xander Bunny in the photos is shown in Blush with Pretty in Pink Dress -or- Grey Plush with Denim Overalls... but you can choose any combination you'd like! 
Best Bunny eh'ver
Very gentle olfactory delight and the softest most adorable stuffed animal.
Stuffed bunny gift set
The bunny and the dress are both adorable and made so well. Your product top quality and I love that an item is donated to foster children too!
Loves the Lavender Bunny
My Grand niece, Lyra had her first birthday . She loved the lavender bunny !
Baby gift
This is the 3rd time I've ordered a Xander bunny as a gift for a newborn.
They are thrilled with it! I knew they would be. Great gift item to give.
I'll order anytime a new baby is born into my family or a friends life❤️
Zander Bunny so soft
Third Zander Bunny I have ordered, the first one is the only one actually given so far. The other two have birthdays, yet to come this year. The First one was for our soon to be Great Grandson, I am certain he will love his Zander Bunny as he Grows.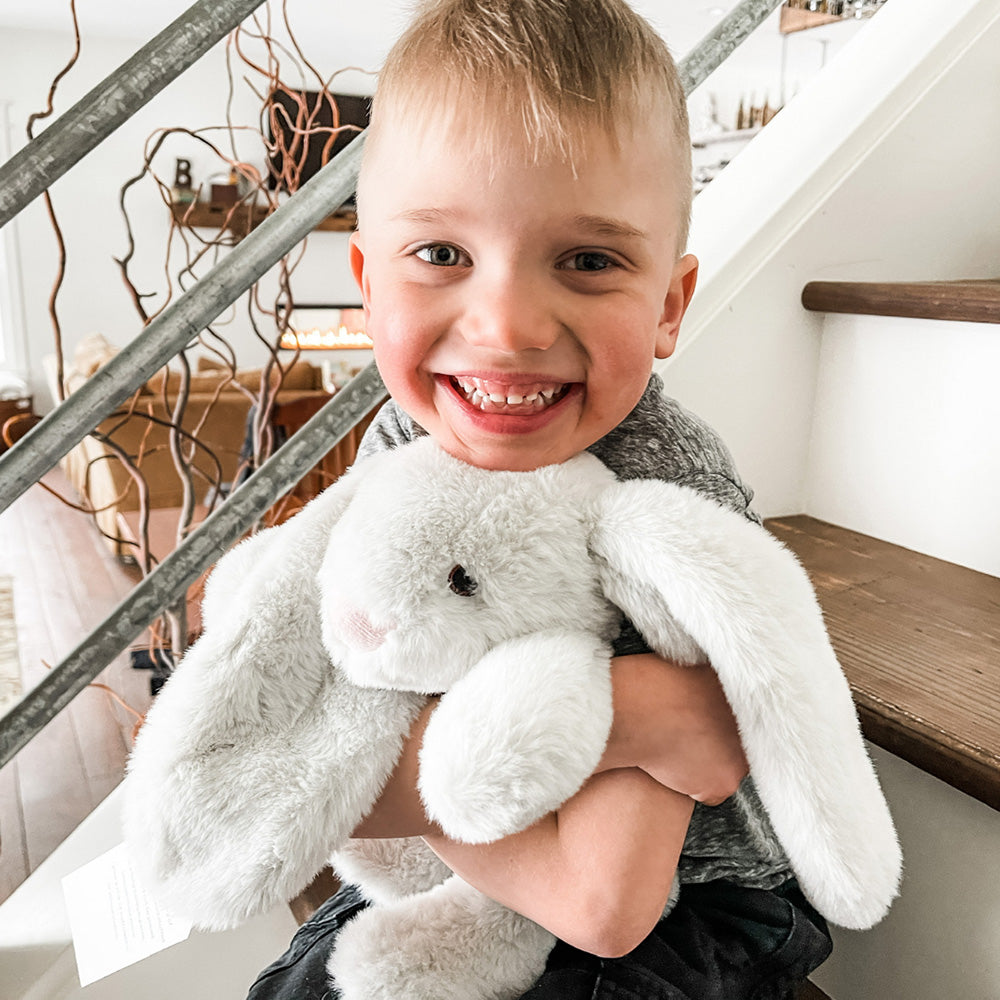 79,676 Xander Friends Donated
How We Give Back
For each and every Xander Bunny you purchase, we donate one to a child in foster care. This soft, warmable animal is filled with fresh Lavender flowers, grown in our fields, and soothing Michigan cherry pits. Designed for anyone who wants a bit of comfort or relaxation, this cuddly friend makes the perfect companion. Our mission is to give a warmable, Lavender filled Xander Bunny to every child in foster care.