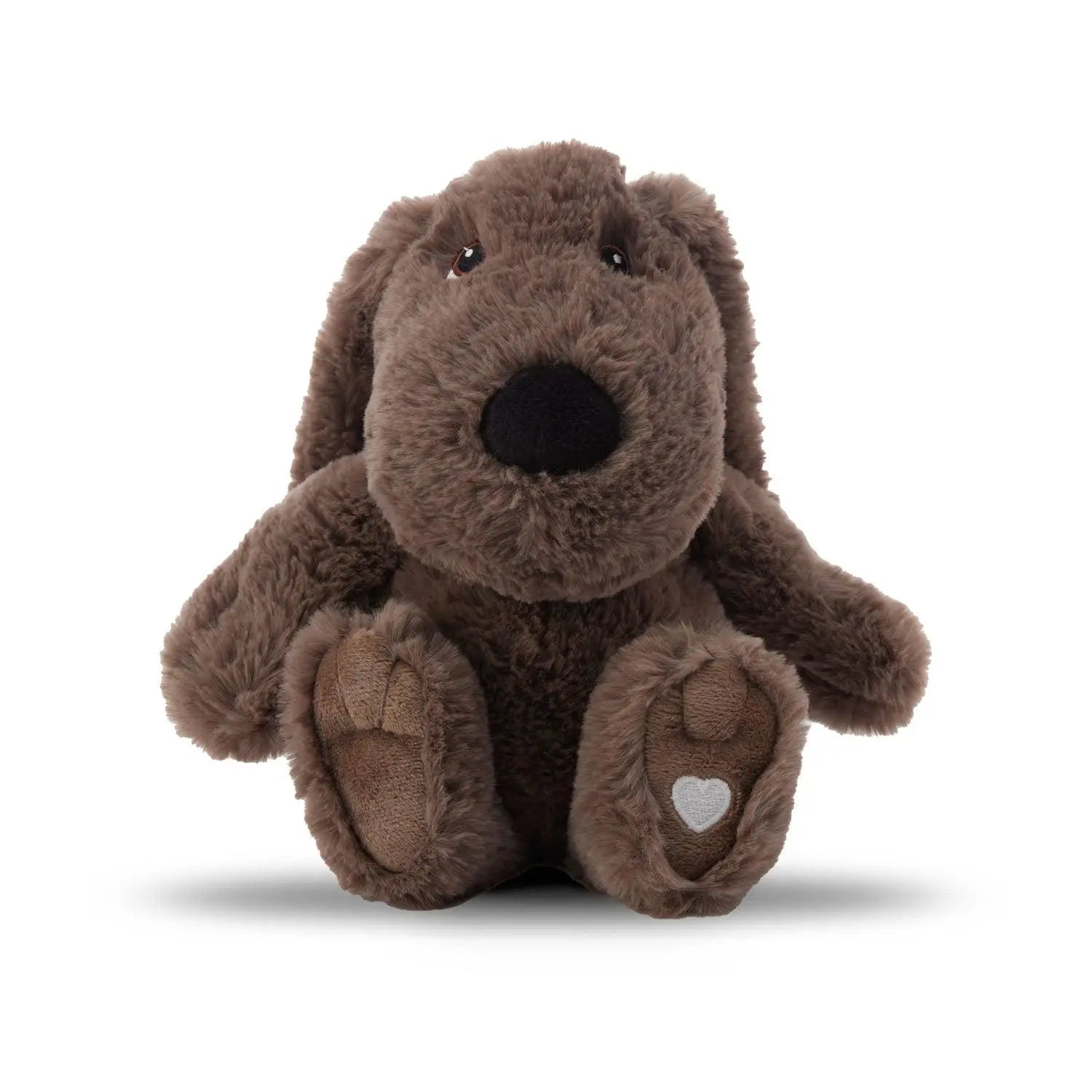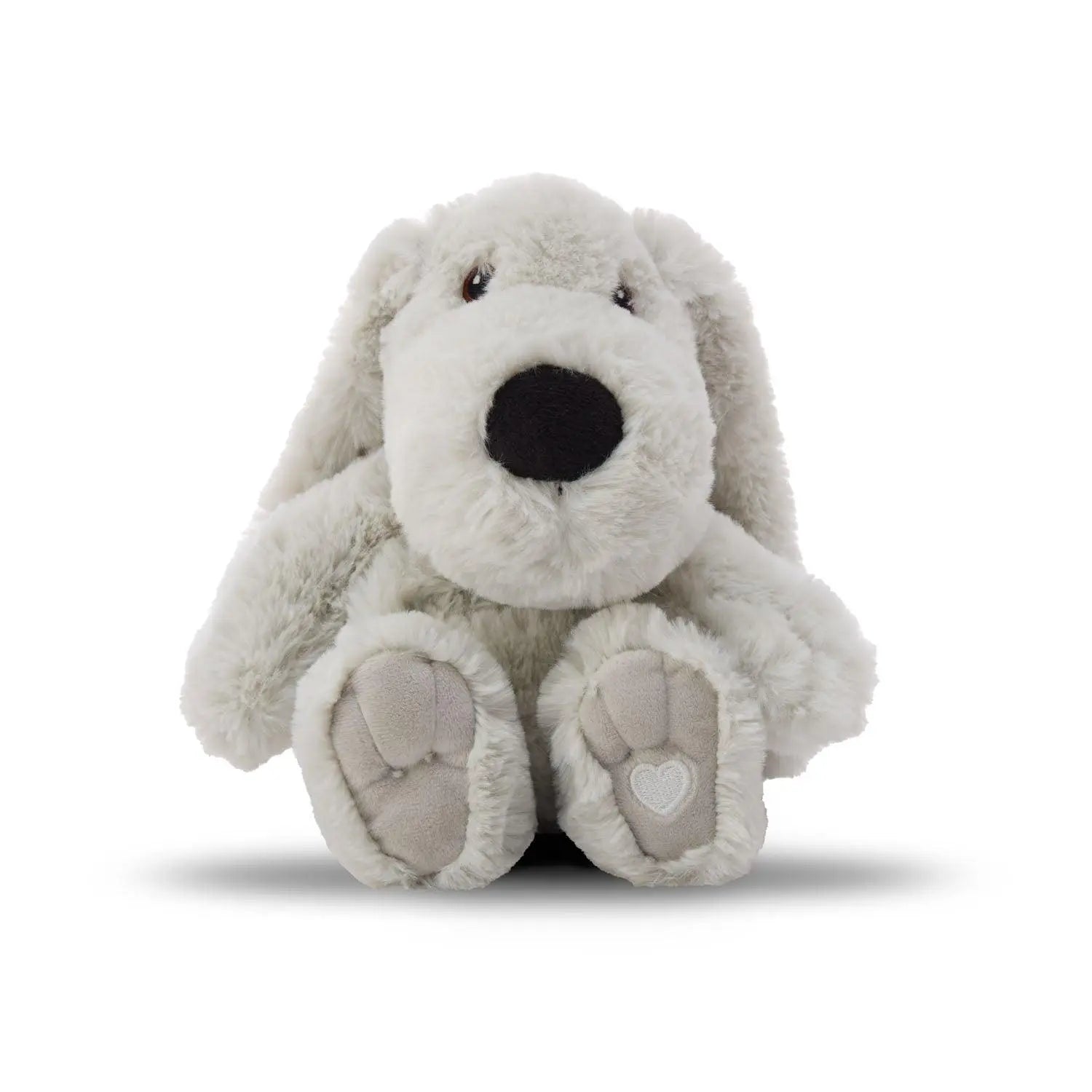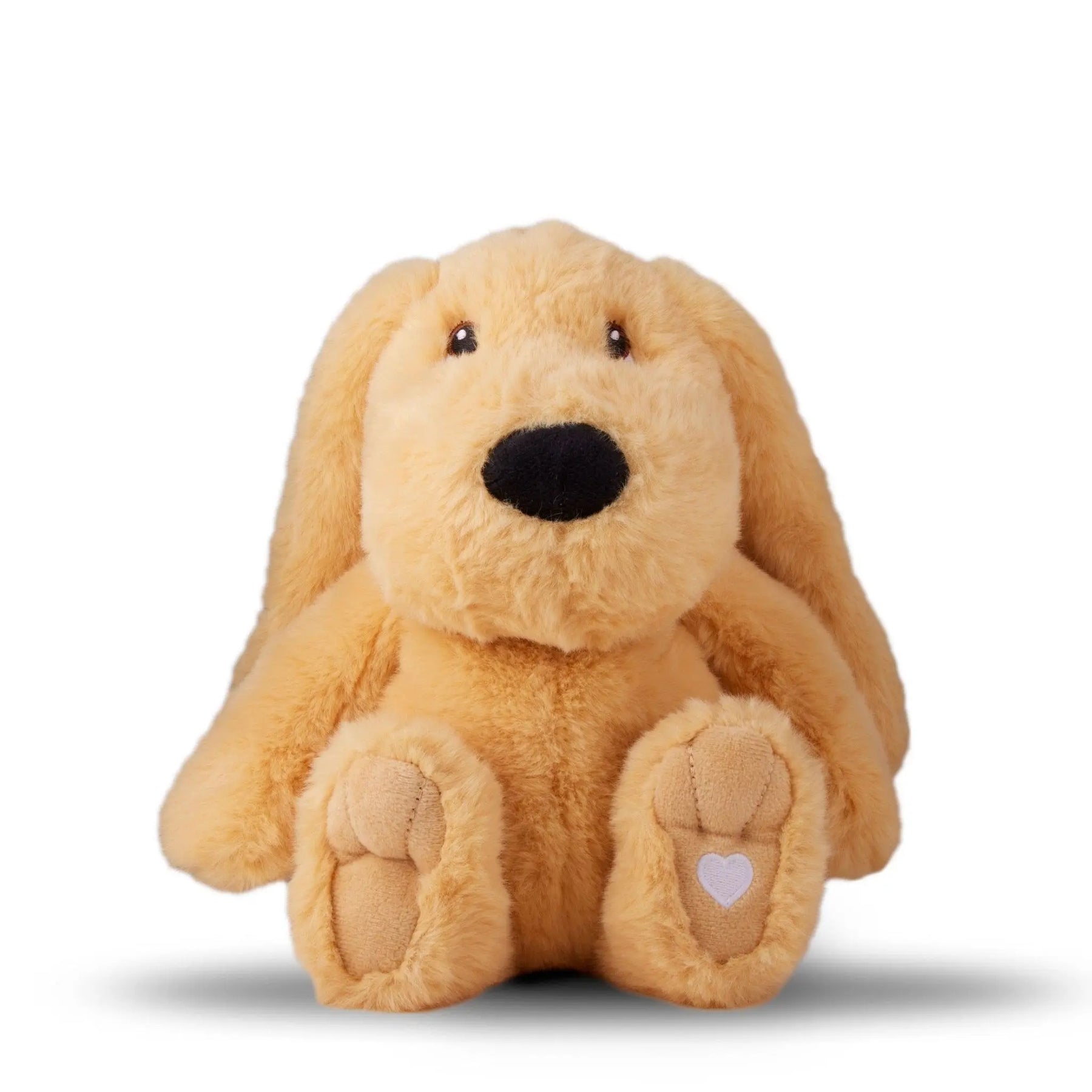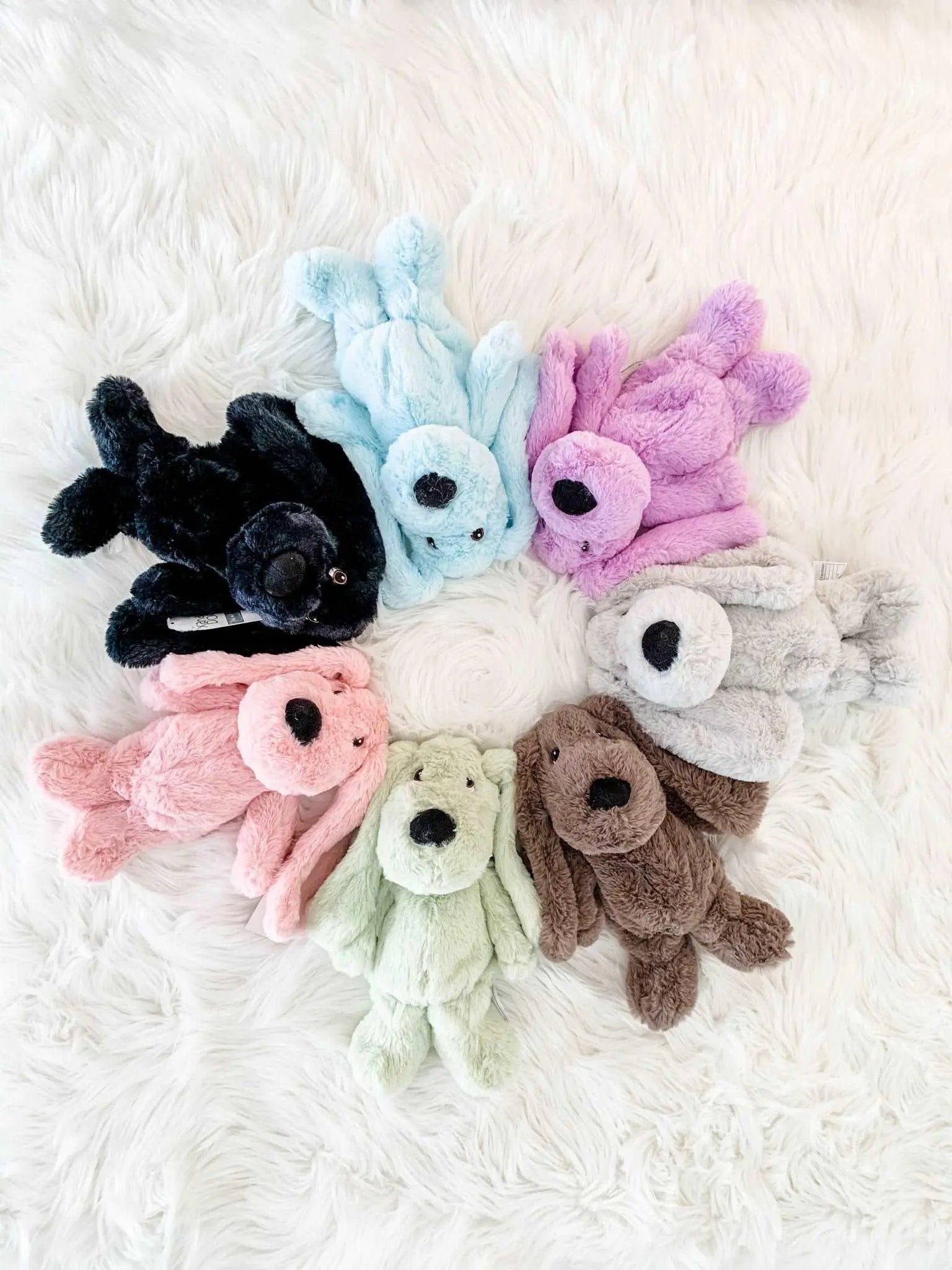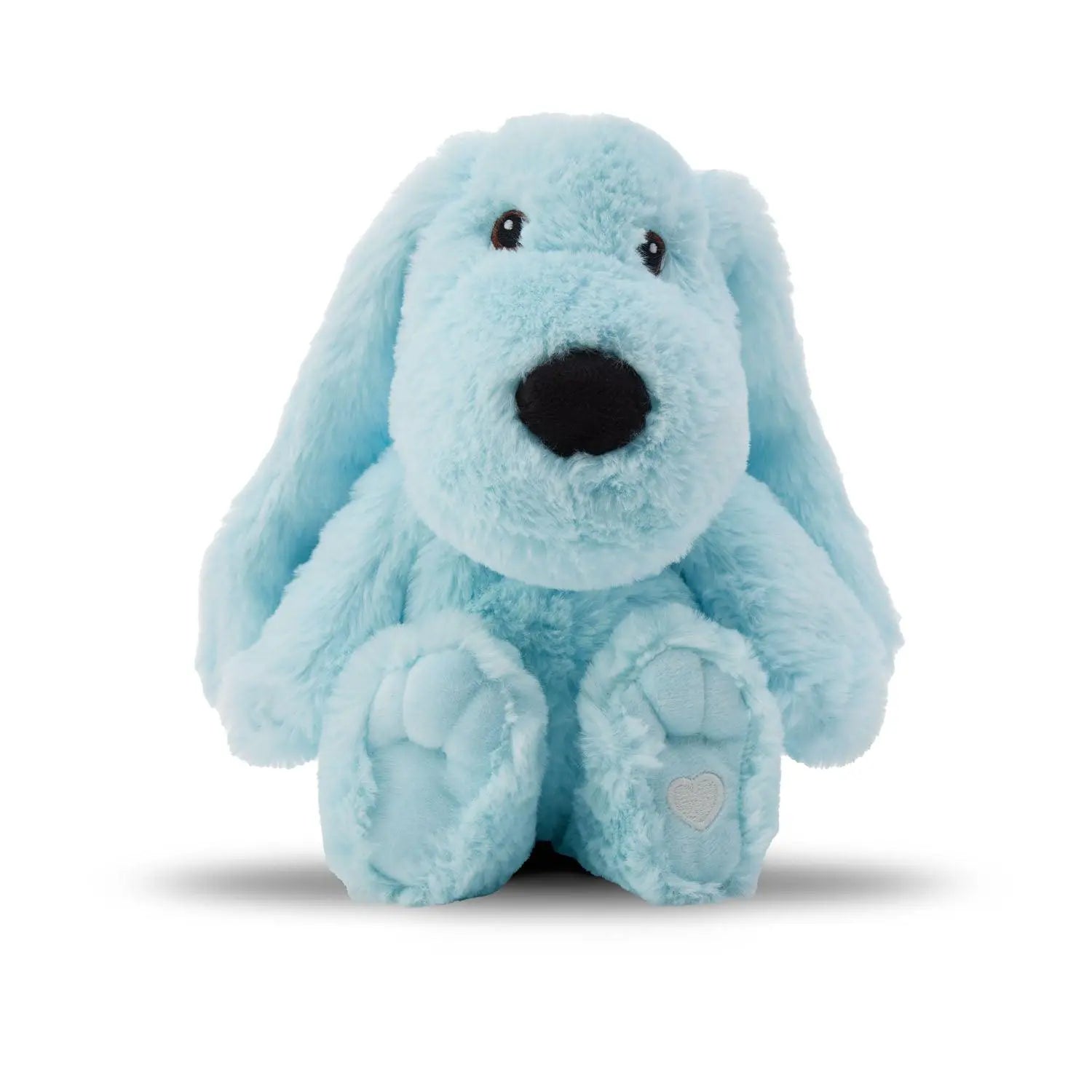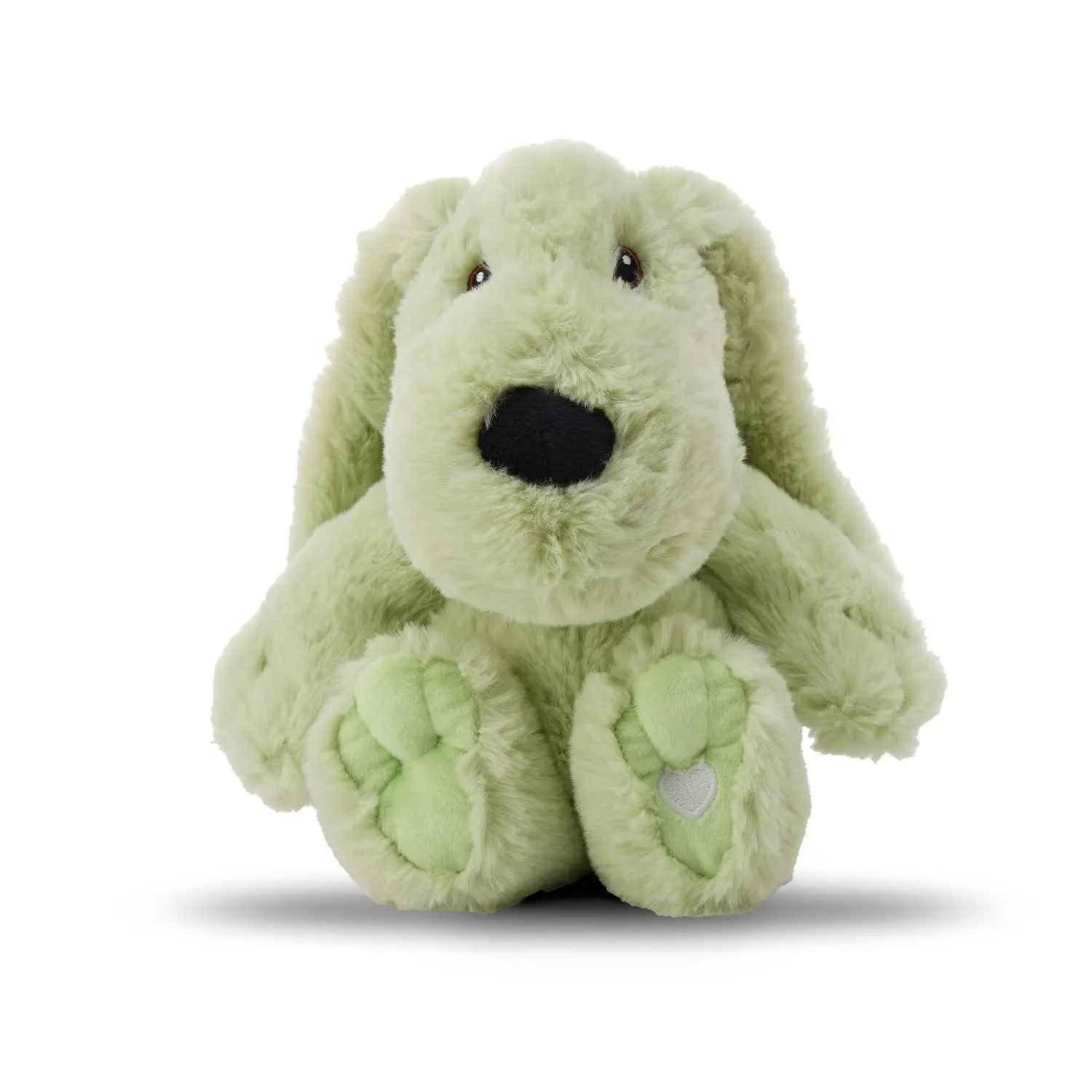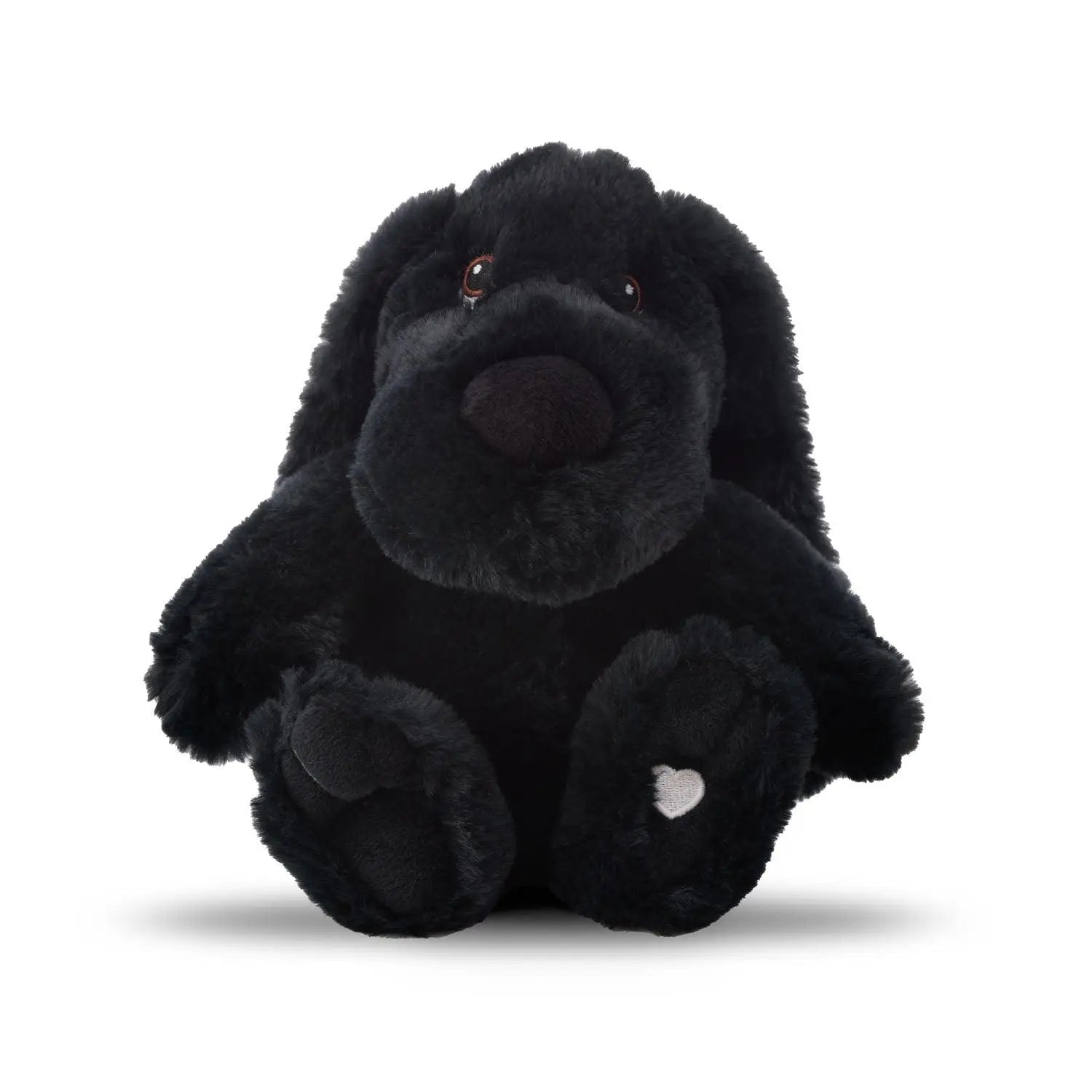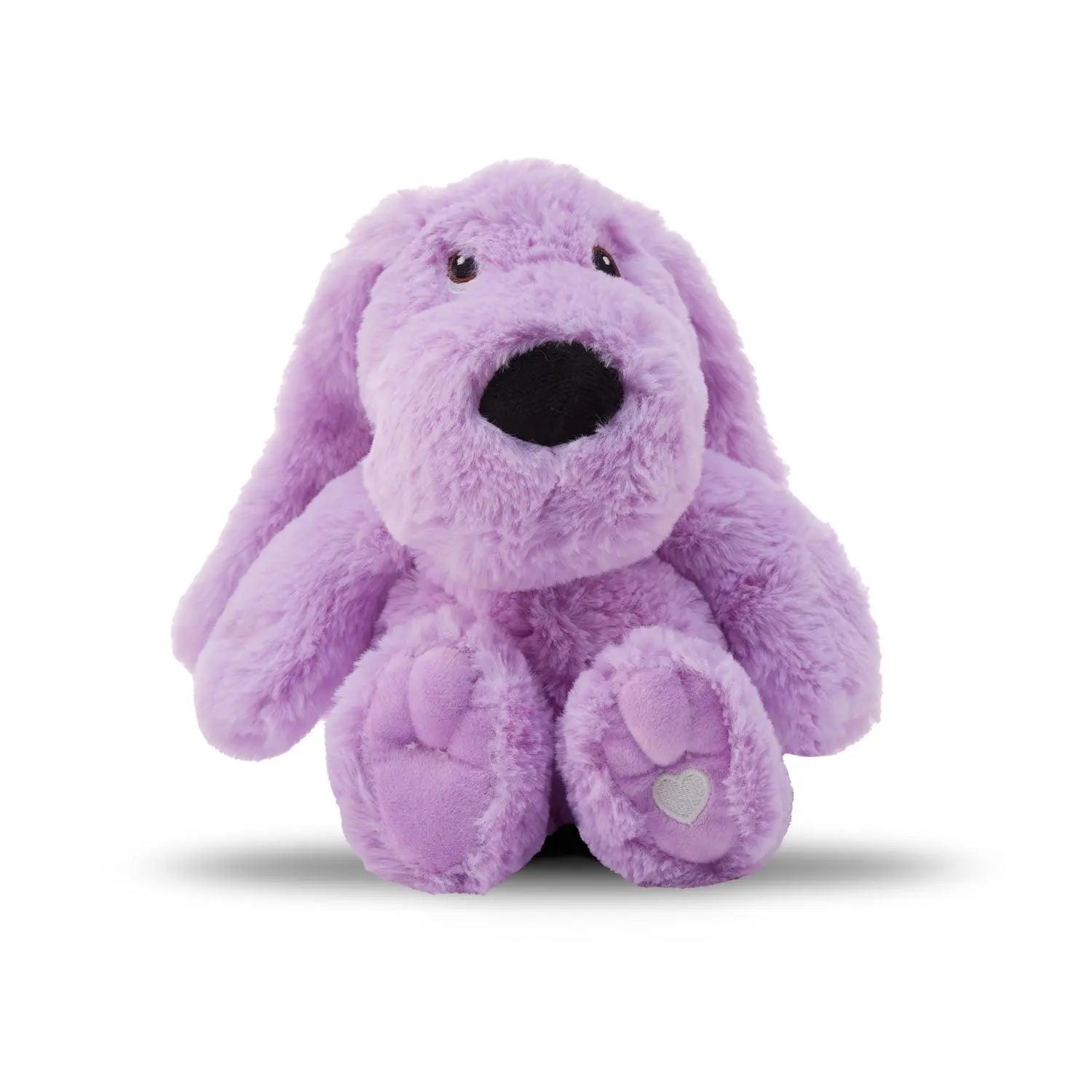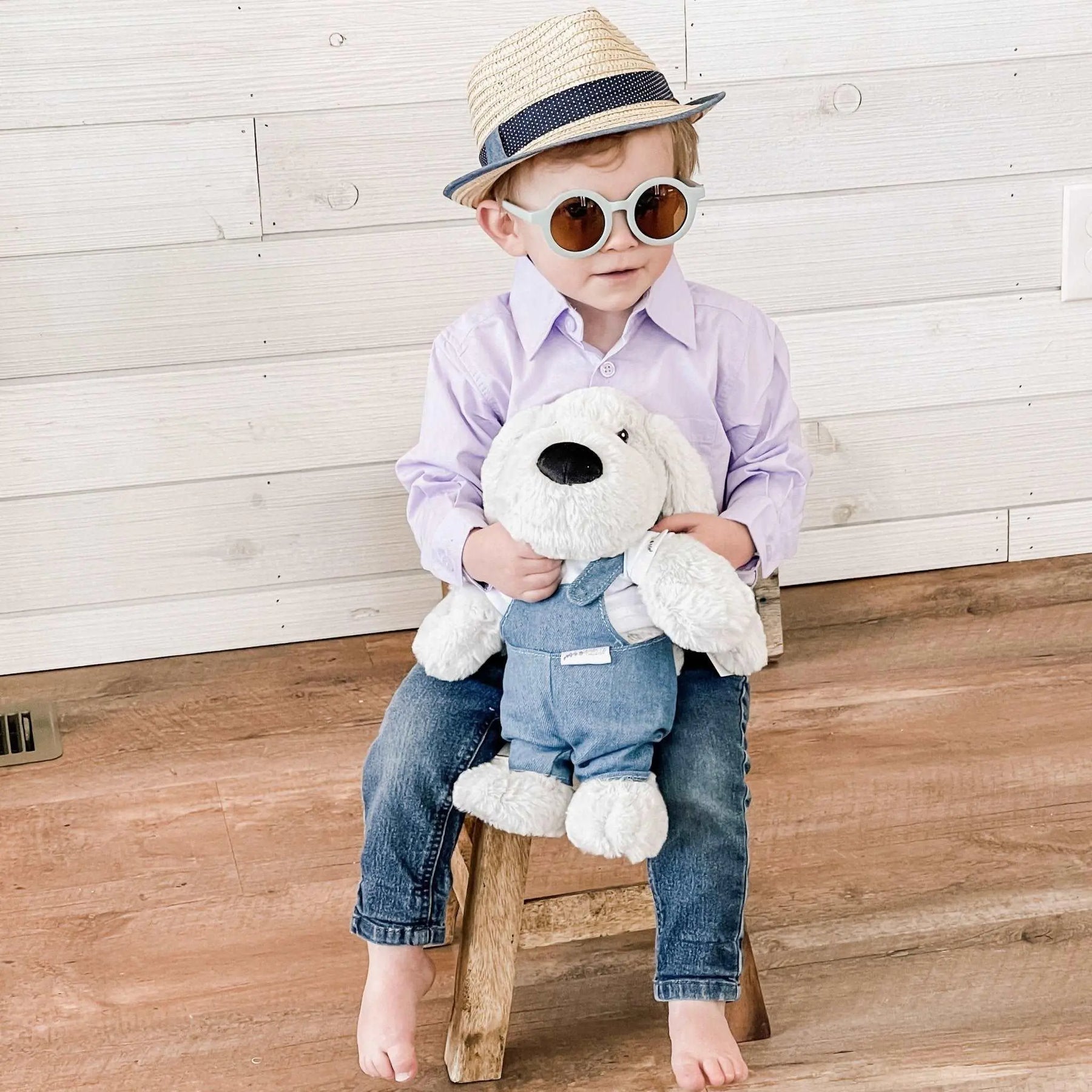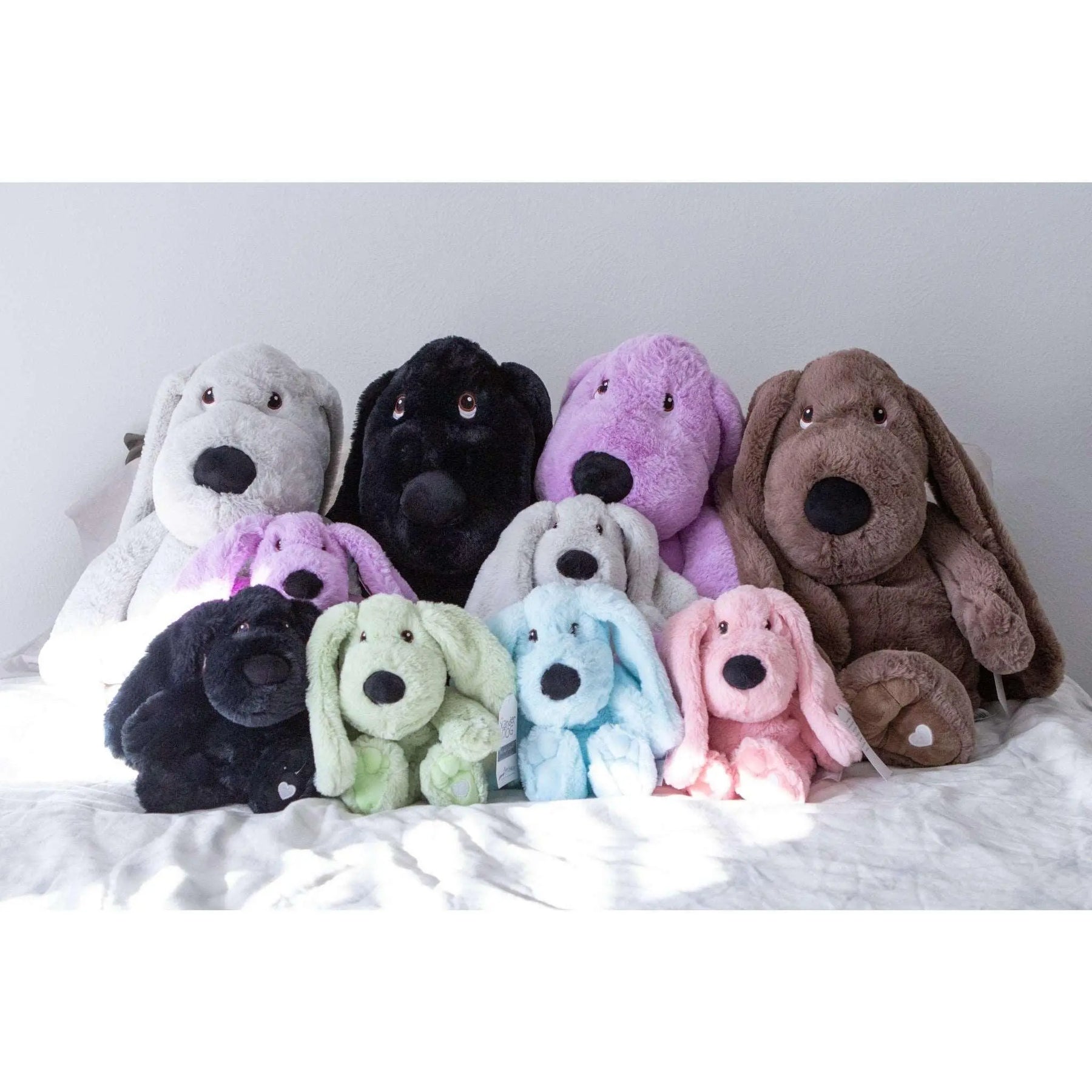 Xander Dog - Lavender Comfort Stuffed Animal
Carefully designed for everyone to enjoy. Simply warm the removable heating pack in the microwave for a few seconds, giving a minimum of 20 minutes of warmth and therapeutic support.
The glow in the dark heart recharges after a few minutes in the sunlight. Place the dog in direct sunlight and grab before bed to see the heart glow. Hand wash to keep your dog  germ-free and fluffy!
Now available with or without Lavender
Size: Animal Shell is 13" x 8", and reusable removable heat/cooling pack is 6" x 7"
Ingredients: Animal shell is hypo-allergenic polyester. Heat pack is filled with Michigan Cherry Stones and Lavender flowers
Care: Warm hand wash, air dry (animal outer cover only)
Packaging: Each 

Xander Dog comes in a Linen Keep Sake Bag that doubles as a backpack, and a gift box is available for an additional $7.95.

Production:  Filled, sewn and packaged in the USA, shell imported 
Safety: Tested against and passed ASTM requirements. Suitable for newborns. Inspect frequently. Please do not leave in a cot/ crib according to your pediatrician's advisement

Copyright Registration: V Au 1-415-236
If you'd like to have both dogs go to children in foster care, click here!
Cute and amazing quality!
Our black Xander dog is so cute, cuddly, and perfect to help our son fall asleep! You can tell it is made well, and it is so soft and cozy!
A solution that we have wanted for ages
We have always wanted to get something just like Zander Dog but every other provider we found only had lavender options. We have a family member who is allergic so the other options weren't an option. We hen we reached out and found out about the Xanders without lavender we were sold! Order a Xander dog for our son and everyone in the family loves him! He is so cute, cuddly and to have the option for the warmth without the lavender is the best!
Thank you for a great product and knowing that a Xander Dog was given to a child in foster care makes it even better. We will be doing this for gifts in the future!
Awesome
We love these! We purchased one for each of our 16 year old foreign exchange students. When they arrived from around the globe they found a lot of love and comfort in there Lavender Life Dog and Bunny. Thank you!
Xander Dog
Love this stuffed animal. I will be purchasing more for the other grandchildren. The quality is excellent.
Love it!
I was very pleased with the Xander Dog I ordered for my first great granddaughter. I gave it at a baby shower just last night and several people commented on it. I was amazed at how quickly it came. I do love it!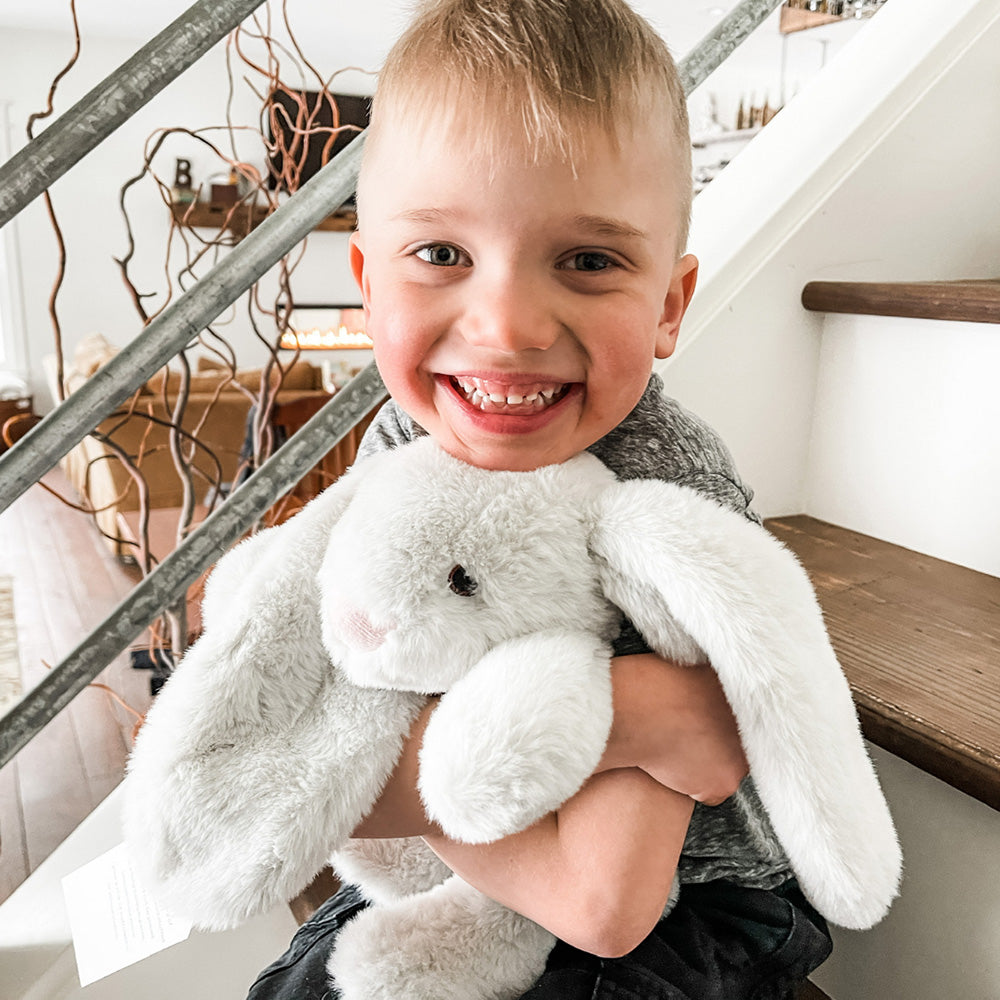 79,676 Xander Friends Donated
How We Give Back
For each and every Xander Bunny you purchase, we donate one to a child in foster care. This soft, warmable animal is filled with fresh Lavender flowers, grown in our fields, and soothing Michigan cherry pits. Designed for anyone who wants a bit of comfort or relaxation, this cuddly friend makes the perfect companion. Our mission is to give a warmable, Lavender filled Xander Bunny to every child in foster care.