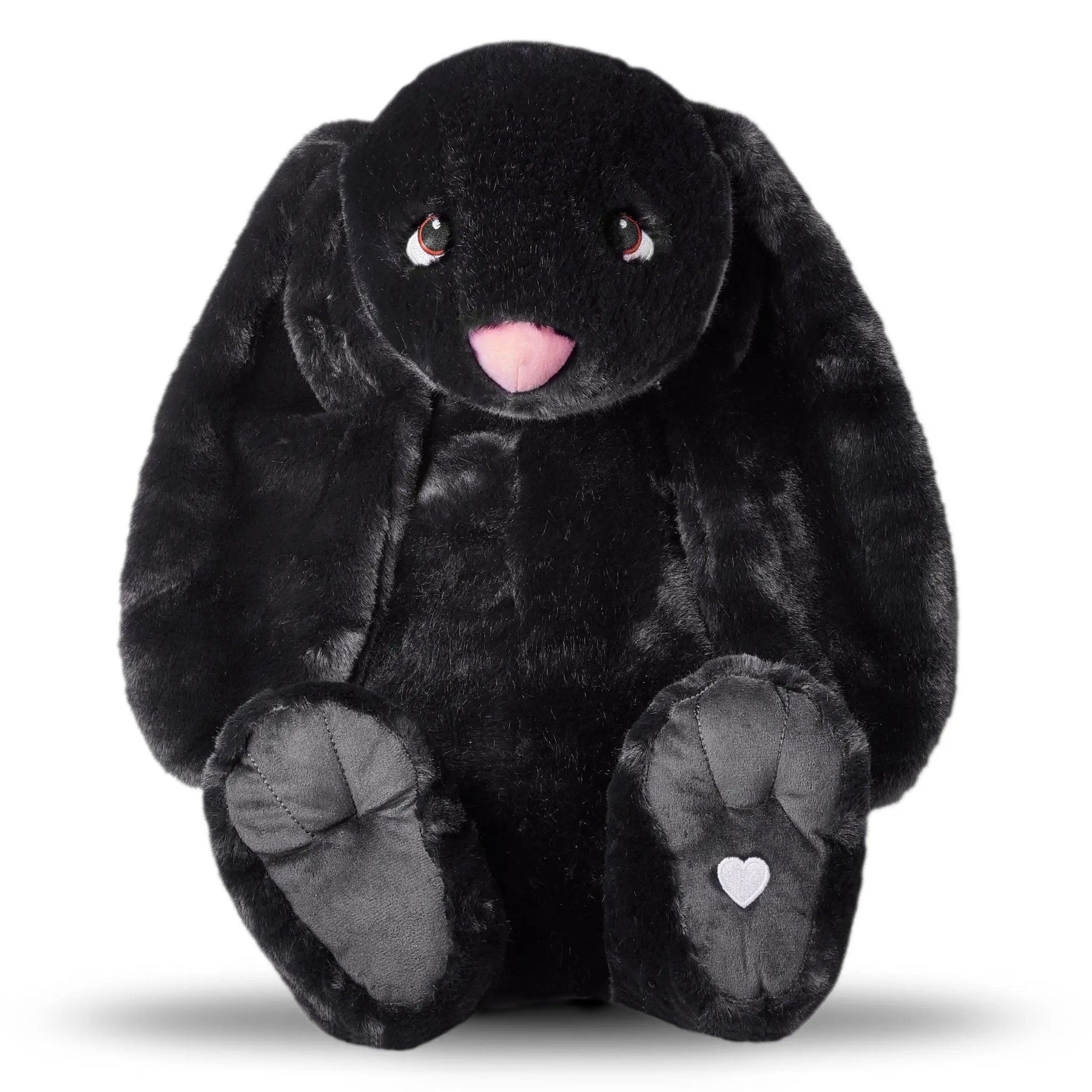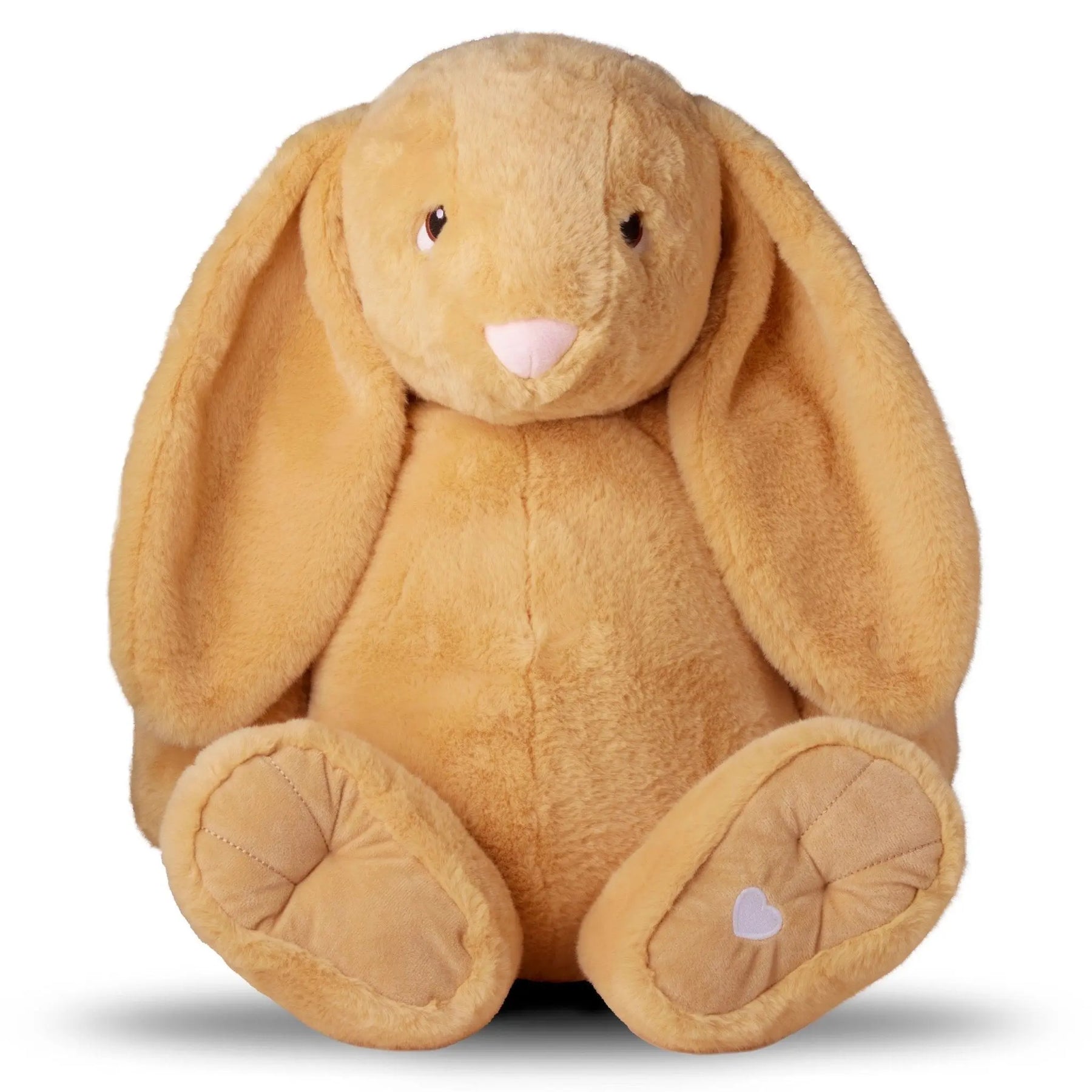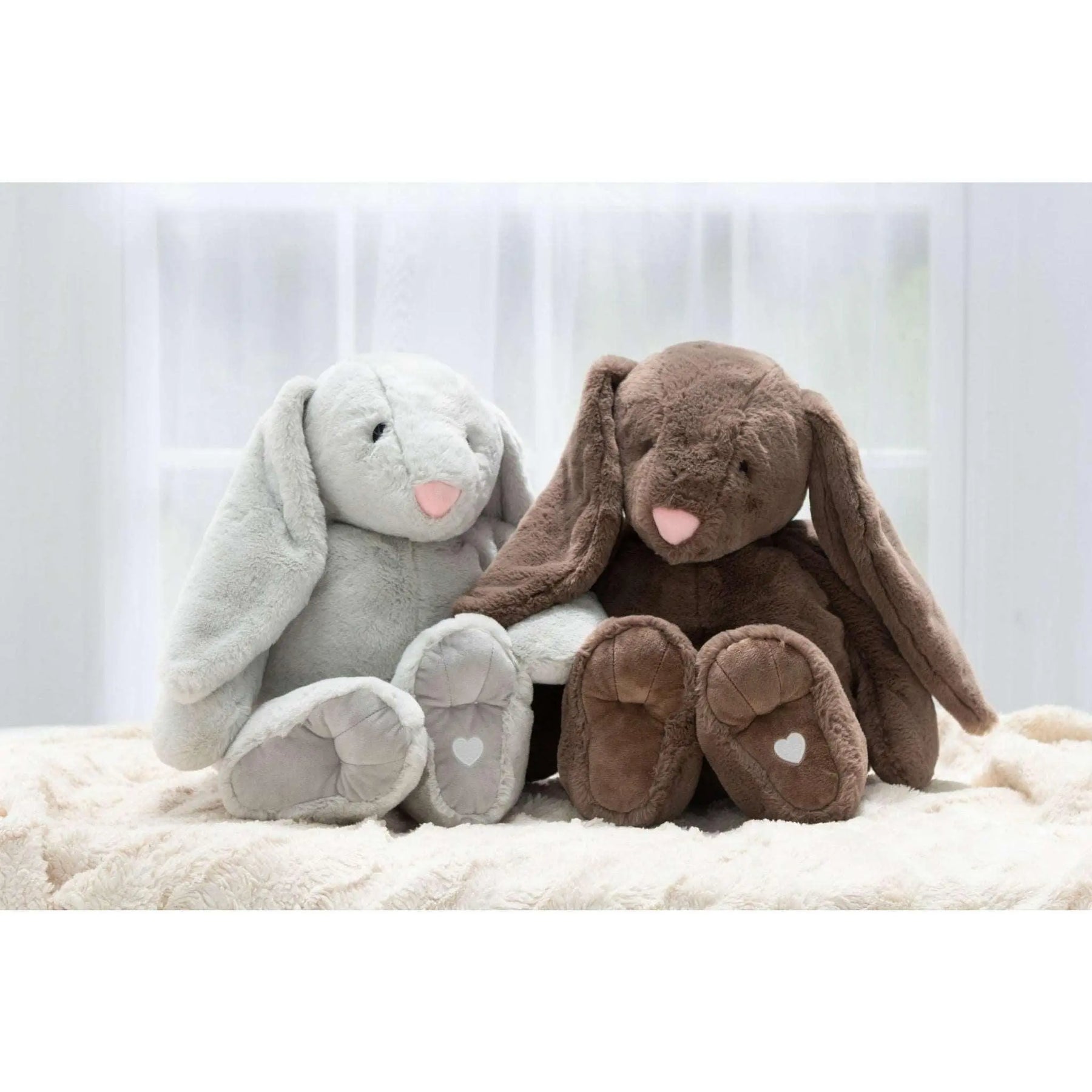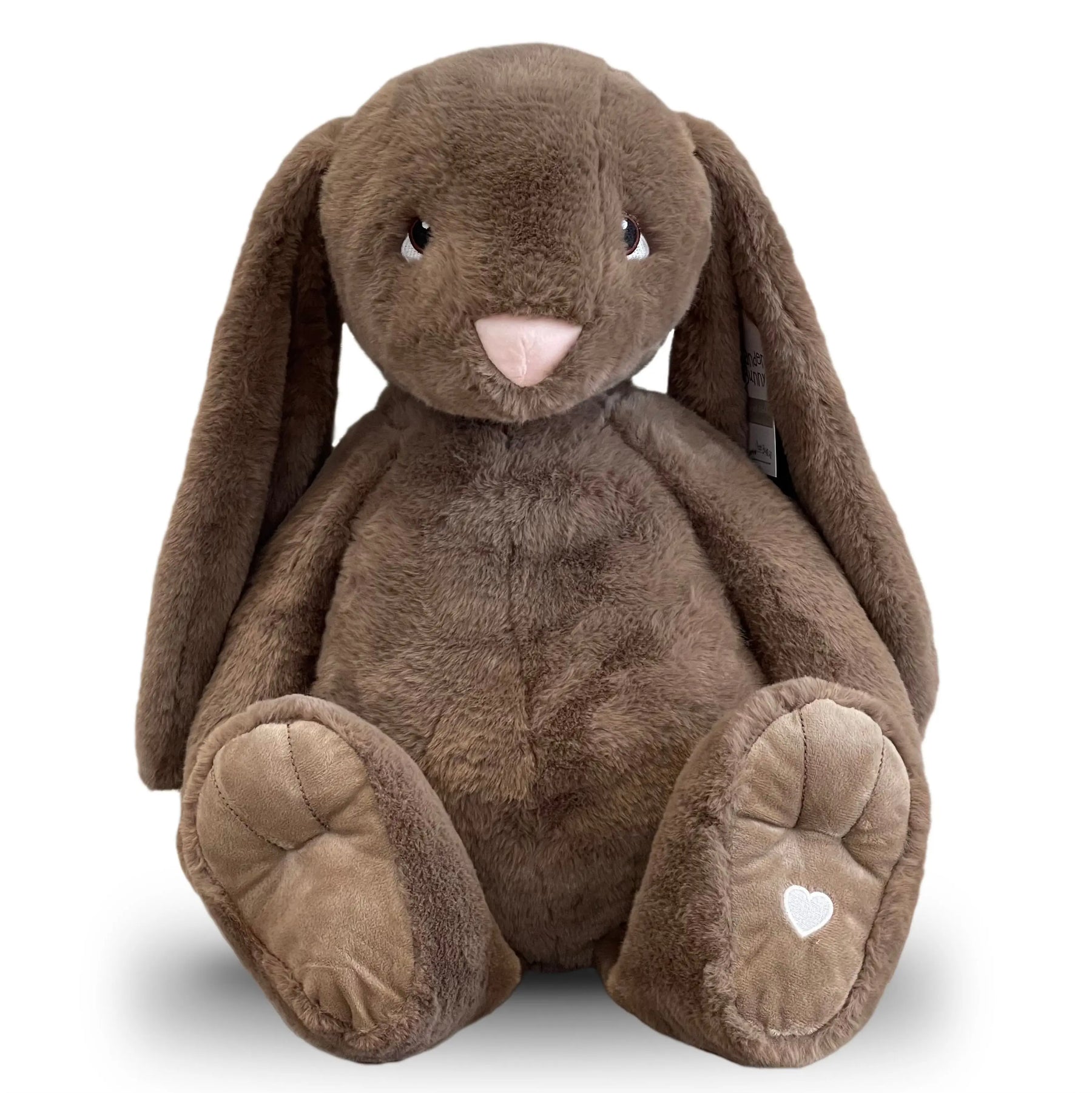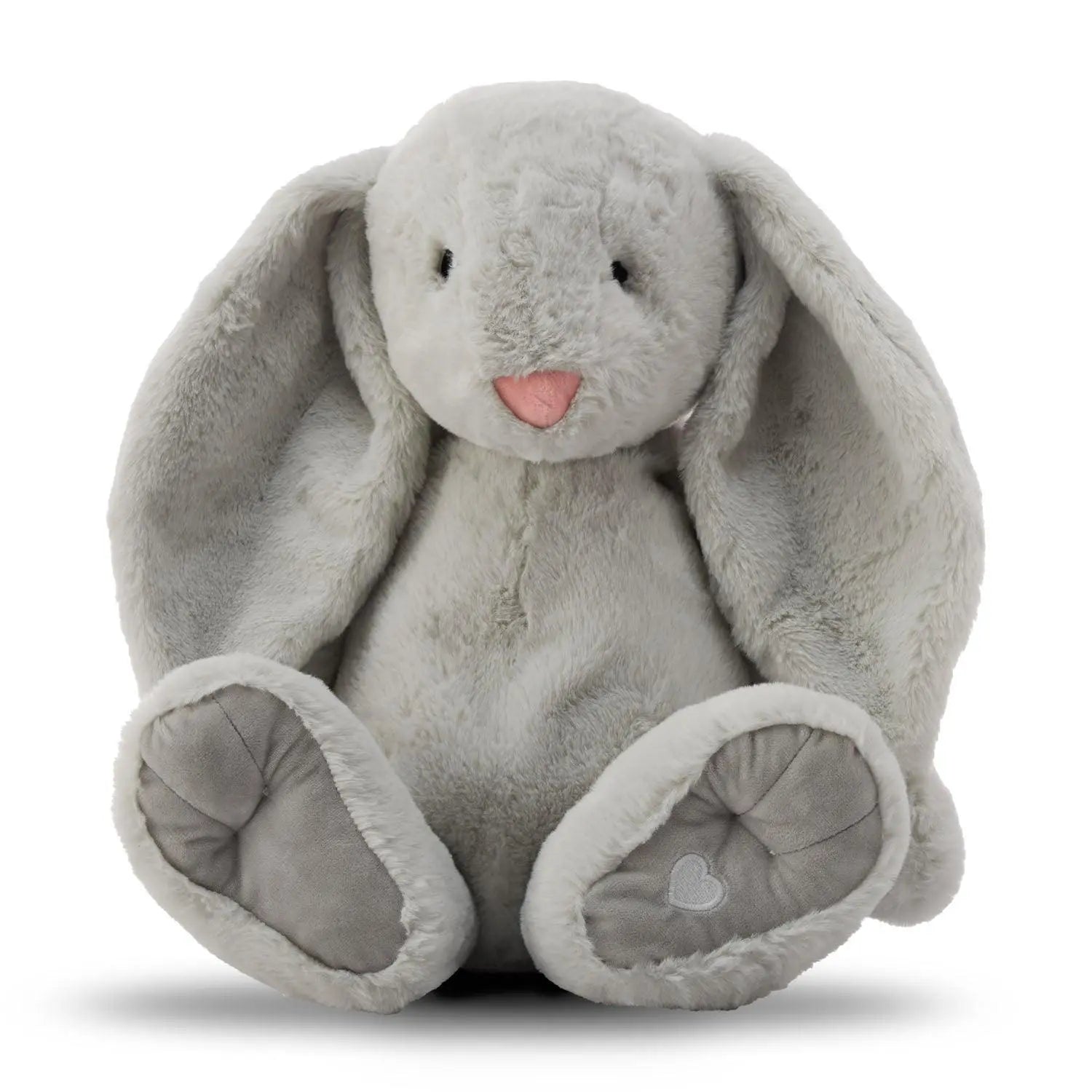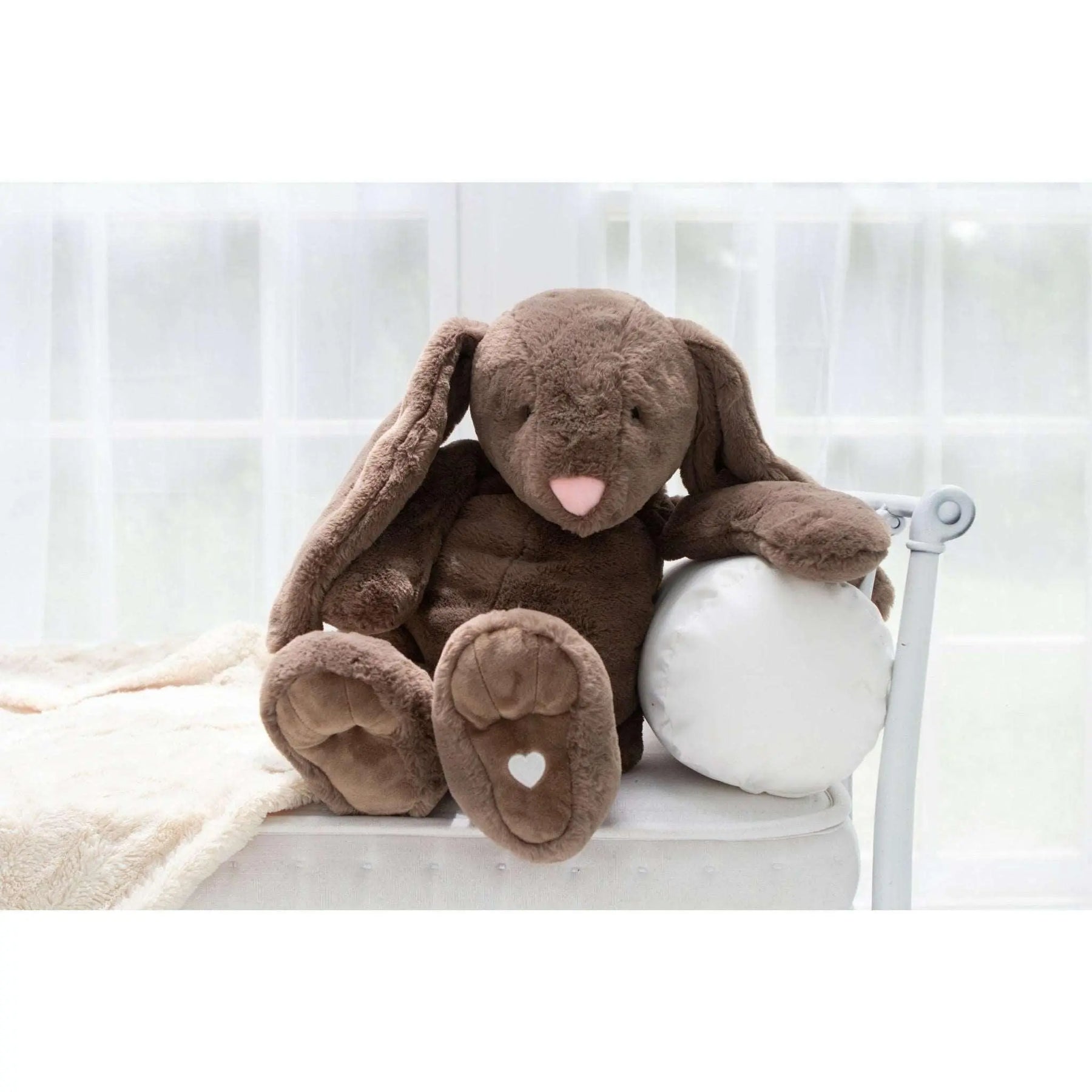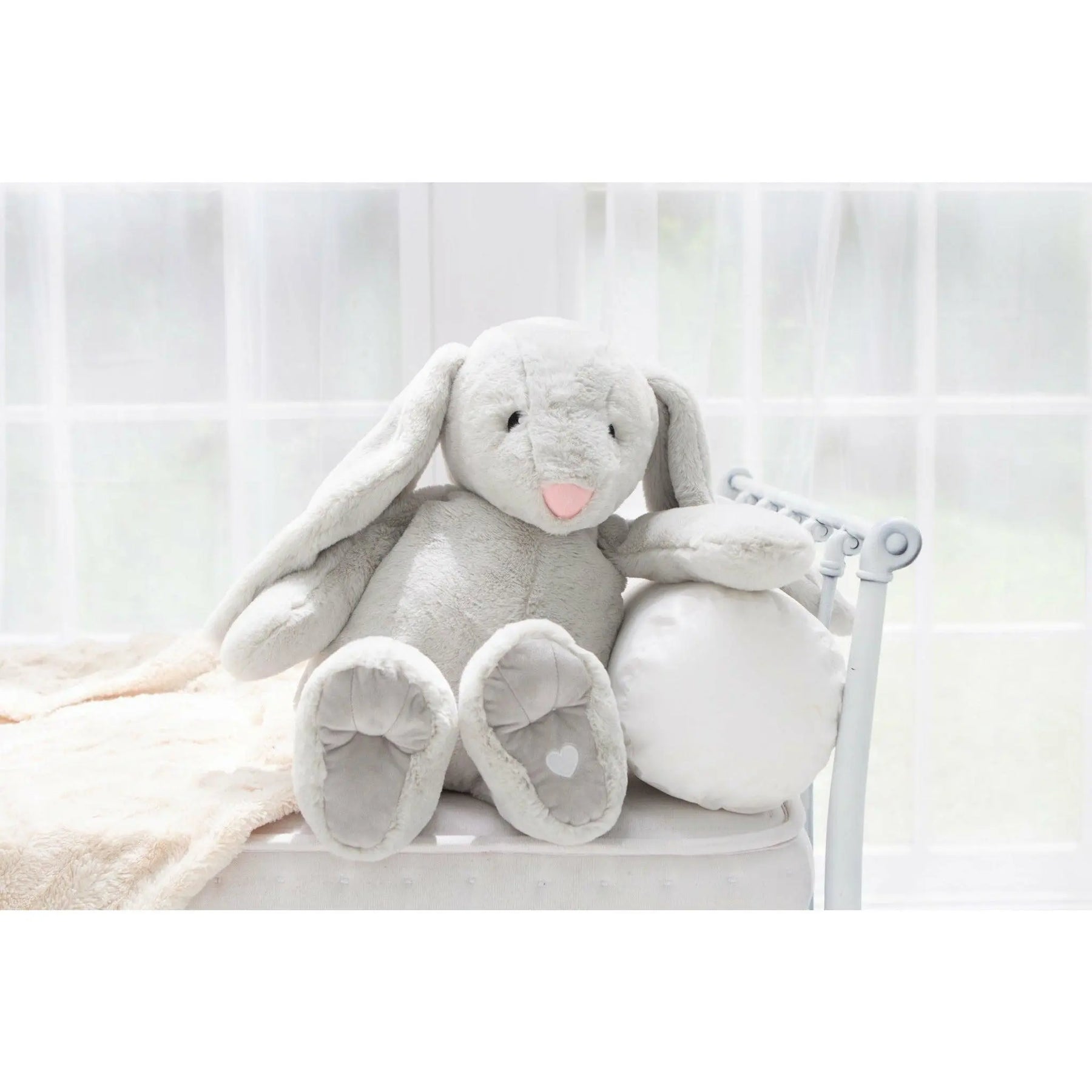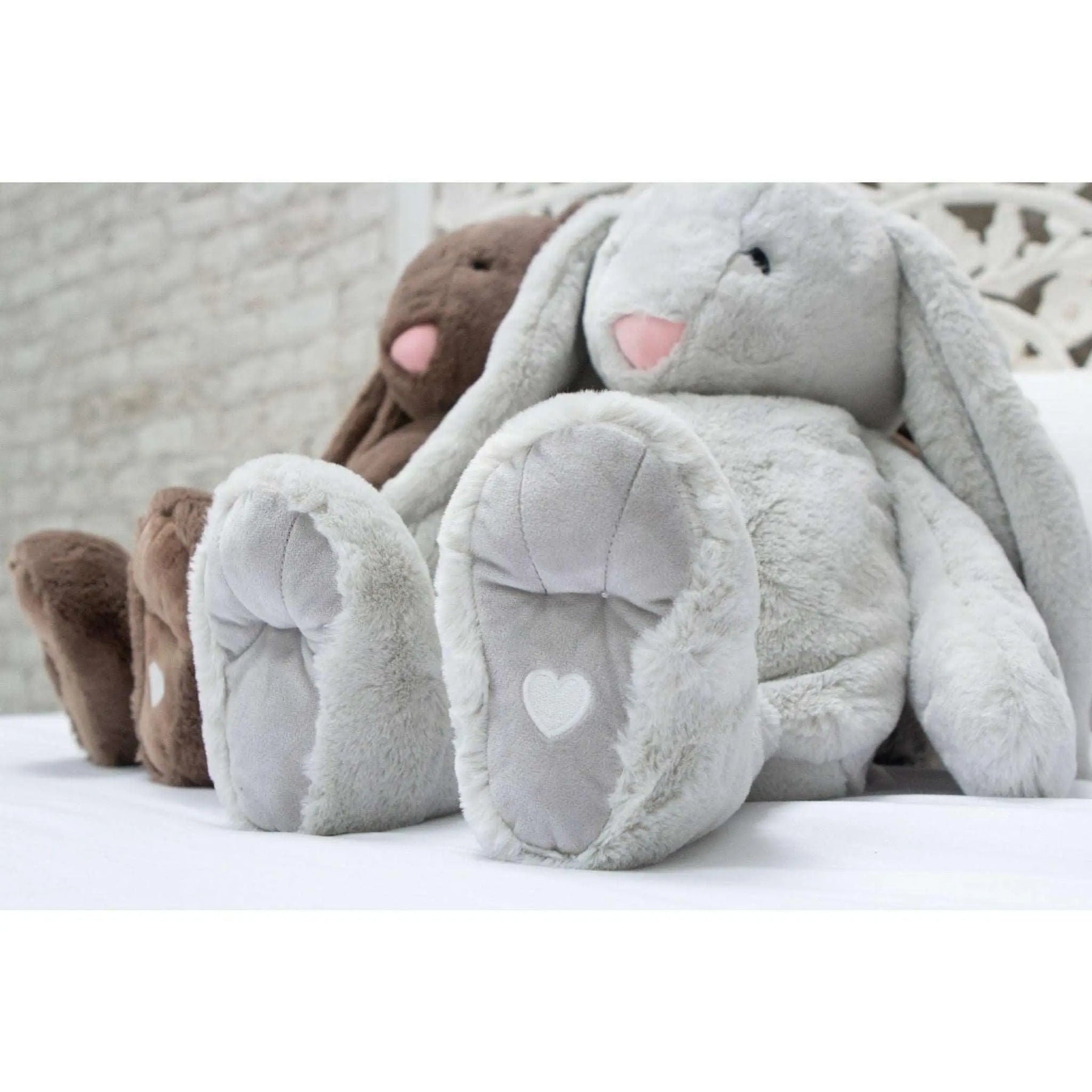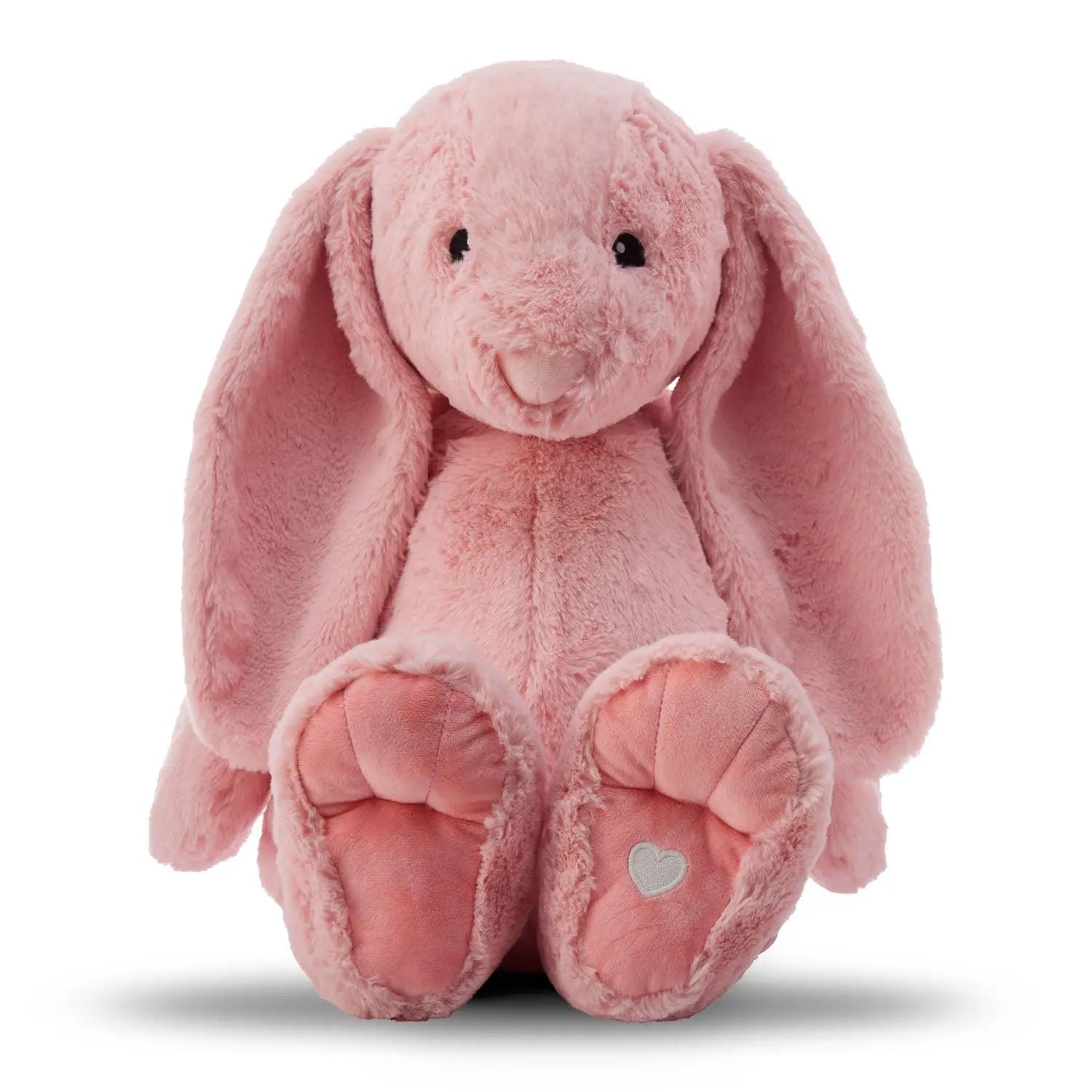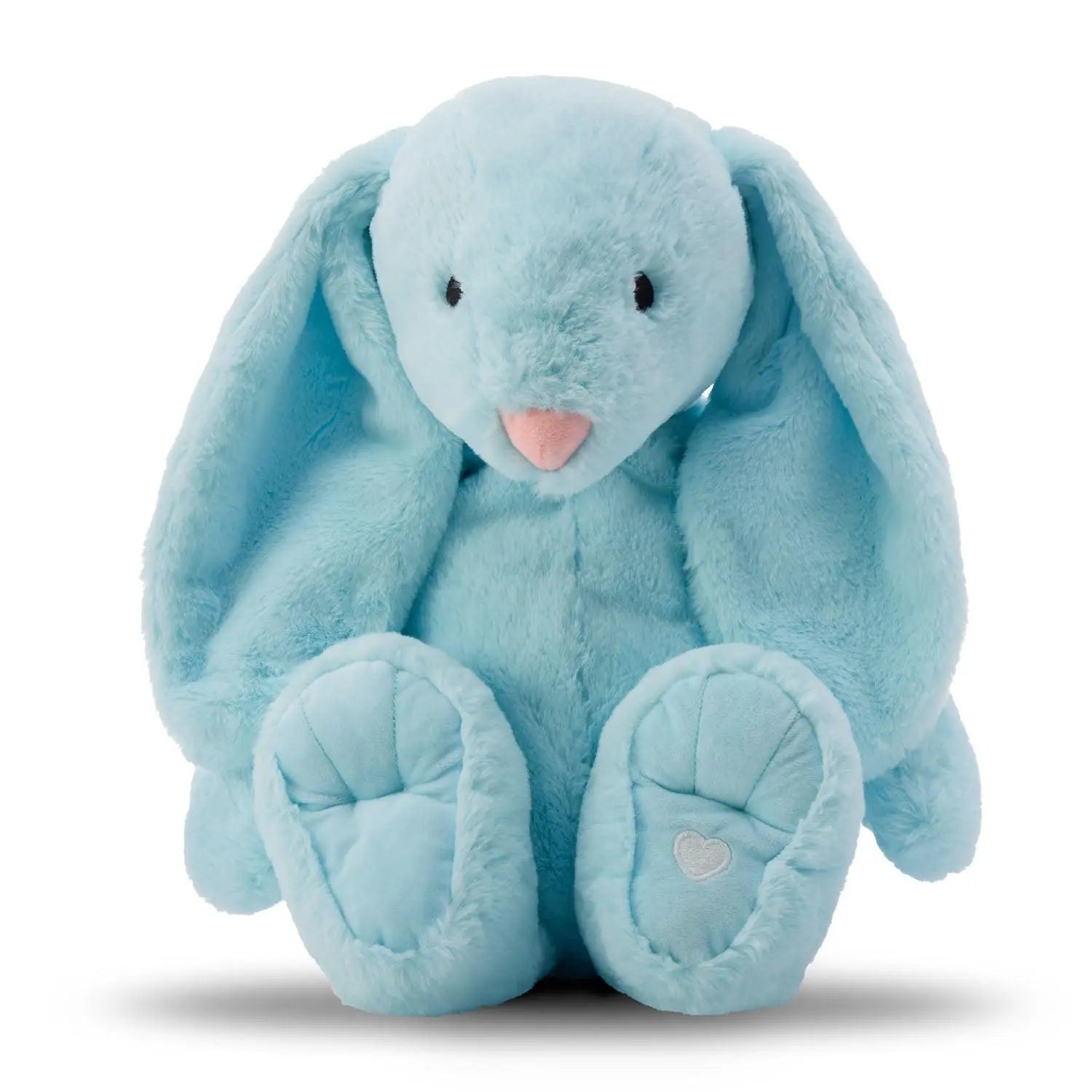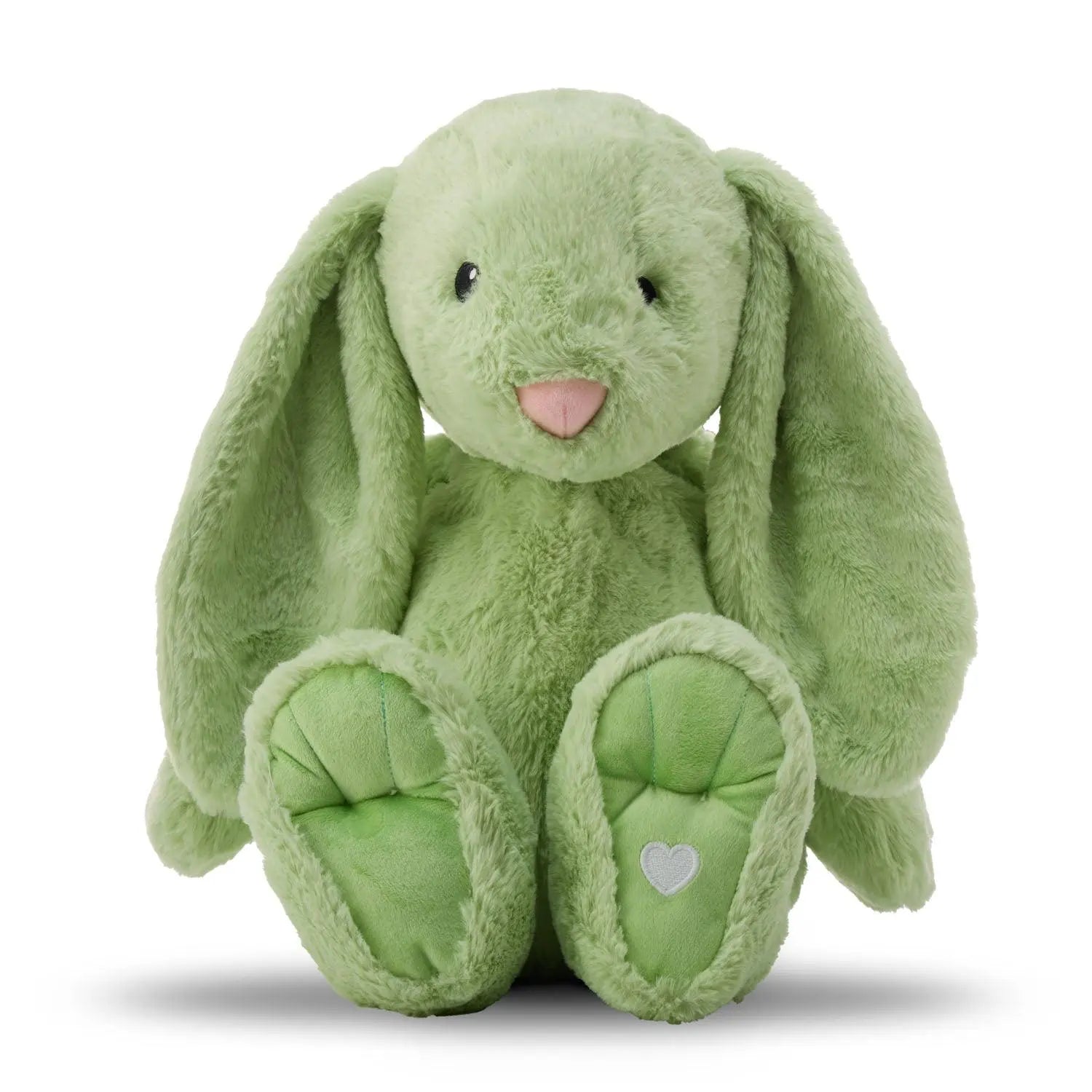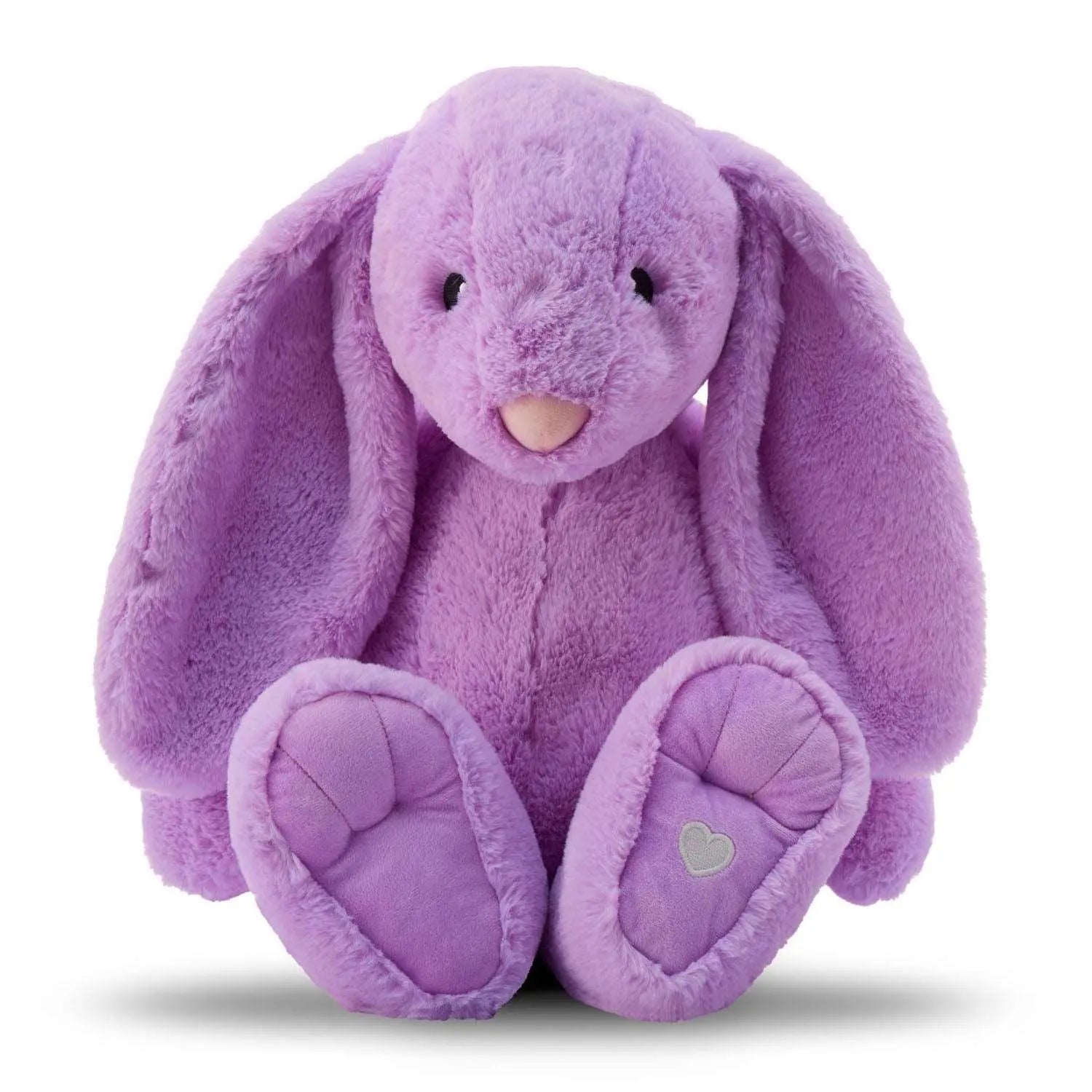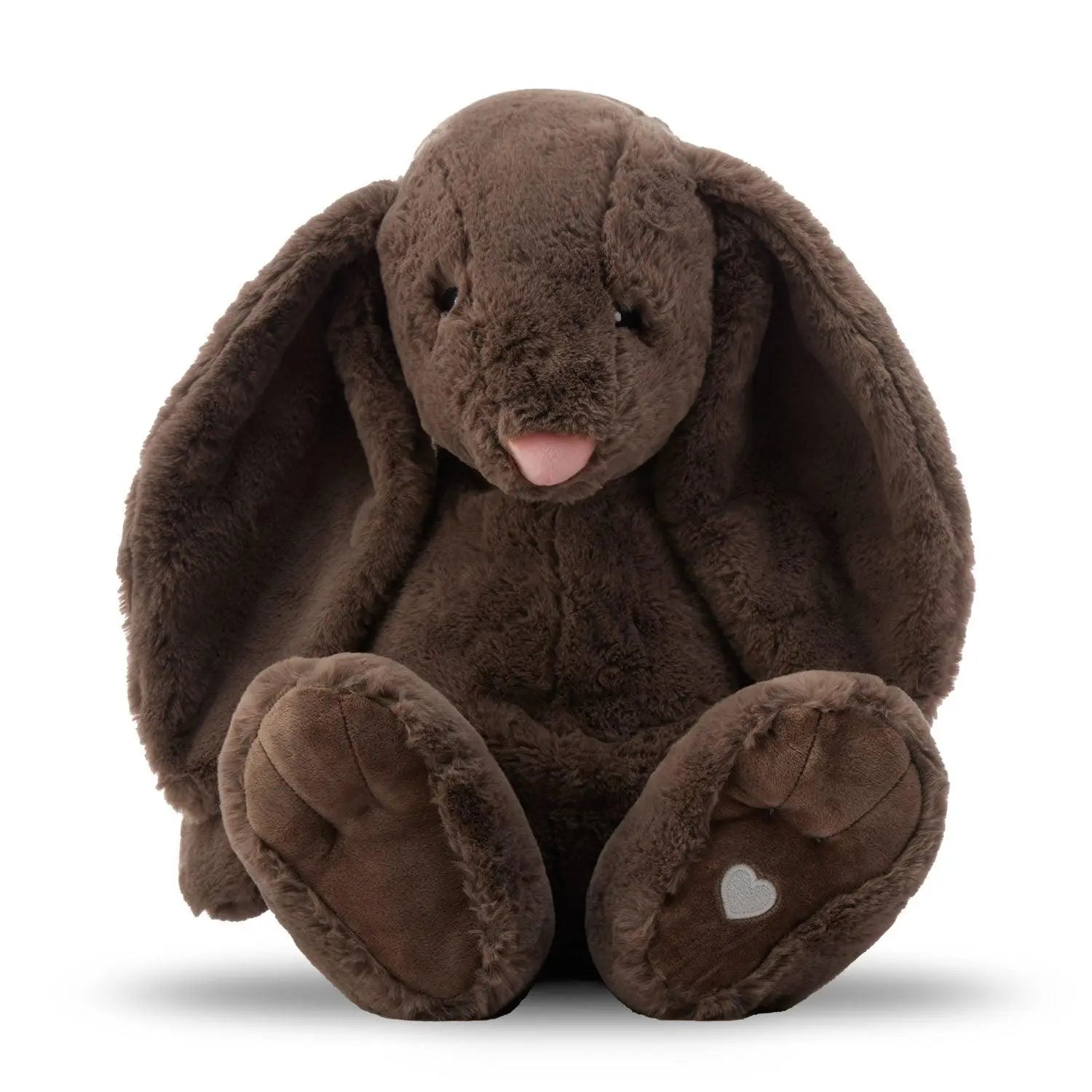 XL Xander Bunny – LARGE Size, Super-Soft, Lavender Stuffed Bunny
A much bigger, stuffed Xander Bunny with a super-soft feel, extra-cute face and wonderful, warmable lavender scent.
XL Xander is over 3-times bigger and ready for hugs! This giant stuffed bunny weighs over 4 lbs. and is perfect for kids of any age.
He has a removable heating pack insert filled with real, organic lavender and Michigan Cherry stones that can be warmed up in the microwave for an extra soothing lavender scent that's great for bedtime.
The reusable heat pack stays warm for at least 20 minutes! Or put it in the refrigerator for a cooling effect on warm nights.
You can also set XL Xander in the sunshine to recharge the glow-in-the-dark heart on his paw!
And not only will your favorite kids love Xander, but for every stuffed bunny you buy, we will donate one to a child in foster care! Learn more here.
XL Xander Bunny comes in 6 colors: light mocha, plush grey, lavender, pistachio green, robin blue and rosie pink and his outer shell can be hand washed to keep him germ-free!
*Signature Gift Box and Replacement Bags are too small for XL- Xander Bunnies.
Details on XL Xander Stuffed Bunnies:
Size: Stuffed Bunny shell is 27" x 13" and the reusable, removable heat/cooling pack is 12" x 13"
Ingredients: Suffed animal shell is hypo-allergenic polyester. Heat pack is filled with Michigan Cherry Stones and Lavender buds 
Care: Hand wash and air dry outer cover only
Packaging: Each Xander Bunny comes in a Linen Keep Sake Bag that doubles as a backpack.
Production: Made in USA, shell imported
Safety: Tested against and passed ASTM requirements. Inspect frequently. *Please do not leave in a cot/ crib according to your pediatrician's advisement
Instructions: Please remove lavender filled purple bag from the inside XL Xander Bunny, and warm in the microwave for 1 minute. Replace inside of Bunny and enjoy!
Copyright Registration: V Au 1-415-236 
If you'd like to donate both bunnies go to children in foster care, click here!
Love
Absolutely love the bunny. The little extra gifts were amazing. The lavender fog is wonderful and I would recommend 100% to anyone for anyone of any age
Wonderful gifts
I gave a black cat and bunny as a gift for lost animals.
Loved by all, including me.
Big Love
I ordered the small brown rabbit and fell in love.. so now I ordered the large charcoal rabbit! So soft and gorgeous!!! Thank you!!!
XL Xander Bunny – LARGE Size, Super-Soft, Lavender Stuffed Bunny
Great product…. BUT.
The bunny itself is beautiful. But it came to me with a hole. And as far as customer service…. They started off awesome. Then…. Crickets. I sent my bunny back, they are supposed to send a new one. Hopefully they make it right!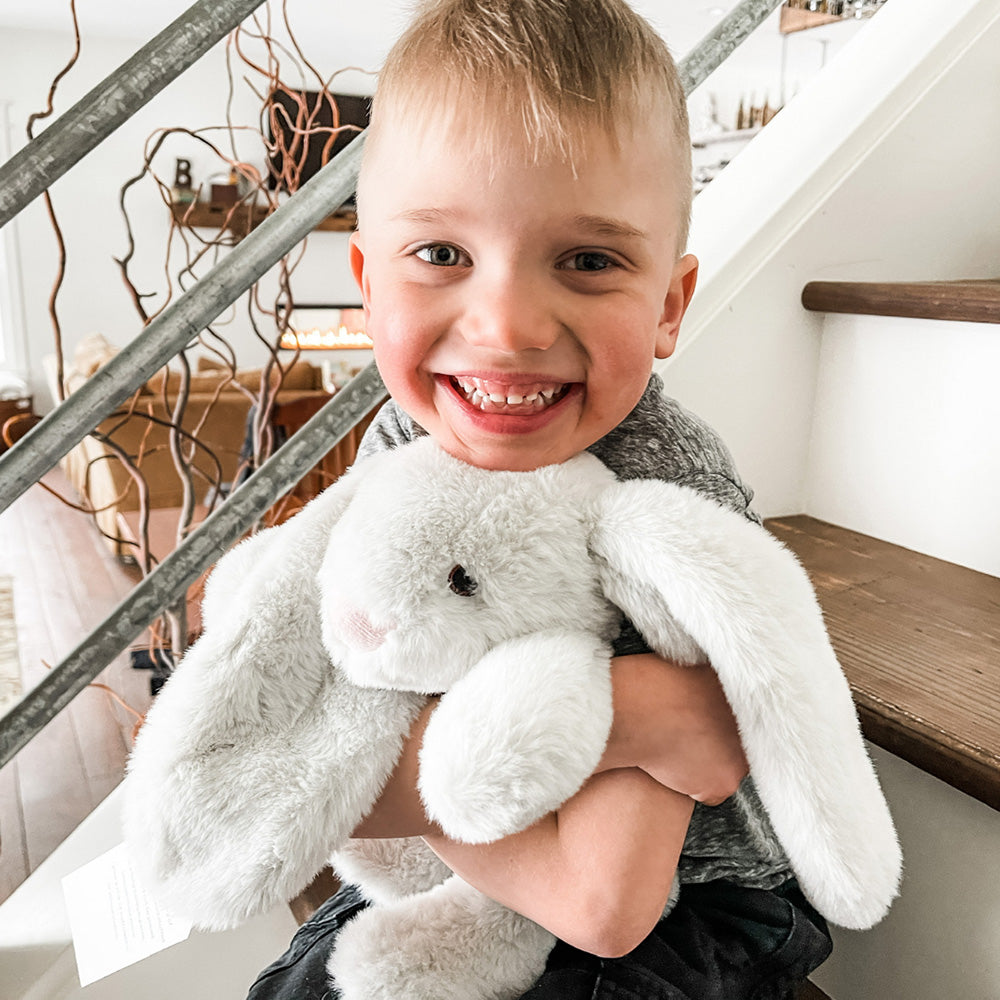 79,676 Xander Friends Donated
How We Give Back
For each and every Xander Bunny you purchase, we donate one to a child in foster care. This soft, warmable animal is filled with fresh Lavender flowers, grown in our fields, and soothing Michigan cherry pits. Designed for anyone who wants a bit of comfort or relaxation, this cuddly friend makes the perfect companion. Our mission is to give a warmable, Lavender filled Xander Bunny to every child in foster care.