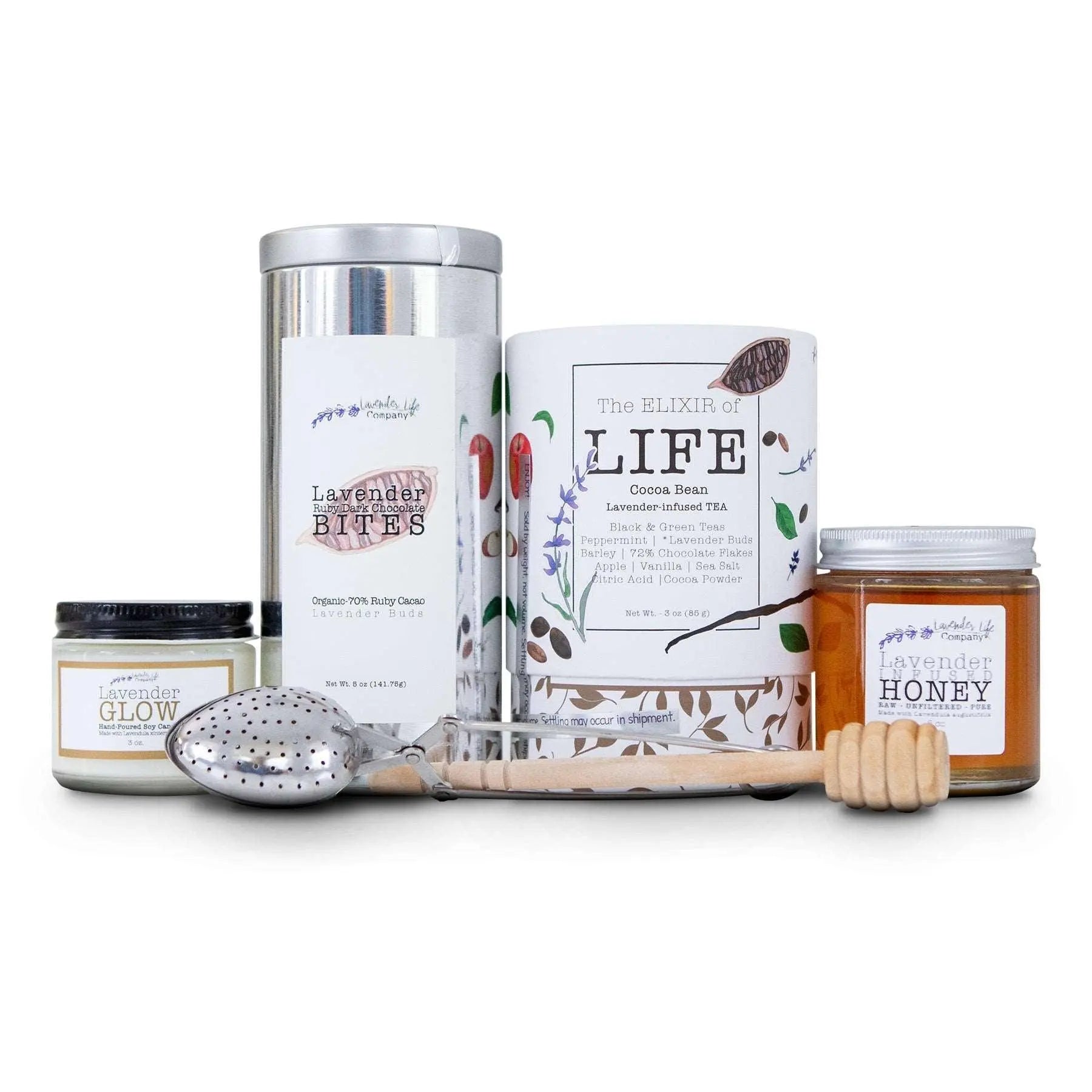 Lavender Tea & Chocolate Gift Box Set
Tea Flavor:
The Spice of LIFE-Chai-Lavender-Infused
Chocolate Flavor:
Dark Chocolate Hearts
Give the Gift of Flavor with this Unique Set of Lavender Tea & Chocolates!
Light a lavender Glow soy candle, sit back, sip Lavender LIFE tea, and savor some mouth-watering organic lavender chocolate - all beautifully boxed and ready to give in this incredible gift set.
Help that special person in your life relax with this incredibly unique gift set of lavender teas and chocolates. The perfect gift for foodies!
Our lavender teas and fair-trade chocolate gift set is not only thoughtful, but it's made right here on our family farm in Caledonia, Michigan!
Each Lavender Tea & Chocolate Gift Box Set Contains:
Lavender LIFE Tea of your choice
Organic Lavender Chocolate Bites - choice of Dark Chocolate, White Chocolate, Deep Dark Cherry or Ruby Dark Chocolate
Lavender-infused Raw Honey, with a honey dipper included
Comes in its own Gift Box - ready for giving no wrapping required!
Take a little bite of our Lavender Chocolates...
We have chosen the best organic, fair trade, vegan (dark chocolate) chocolate that money can buy, delicious in its profile and mouth feel. We add just enough of our farm grown culinary lavender for a note of floral without an over-whelming perfume taste.
Deep Dark Lavender Chocolate Cherry Bites contains Montmorency Michigan Dried Cherries, and Lavender Buds.
Ruby & Dark Lavender Chocolate contains Ruby Chocolate, and 72% Dark Chocolate and Lavender Buds.
Dark Chocolate Lavender Hearts organic, vegan dark chocolate, low glycemic index - Keto friendly!
White Chocolate Lavender Hearts yummy white chocolate and lavender buds
All teas and chocolates and made and lovingly packaged right here on our family farm in Caledonia, Michigan, in our on-site licensed kitchen to provide the highest-quality gifts for those you love most!

Lavender Tea & Chocolate Gift Box Set
Lavender tea and chocolate box set
Everything in the gift box was enjoyed by the recipient!
Lavender love
It was the perfect gift for a lavender lover. My friend was excited to try it all.
Bought this for my mother in law for Mother's Day and she loved all of it!
Bunny and tea gift
Was awesome, loved everything!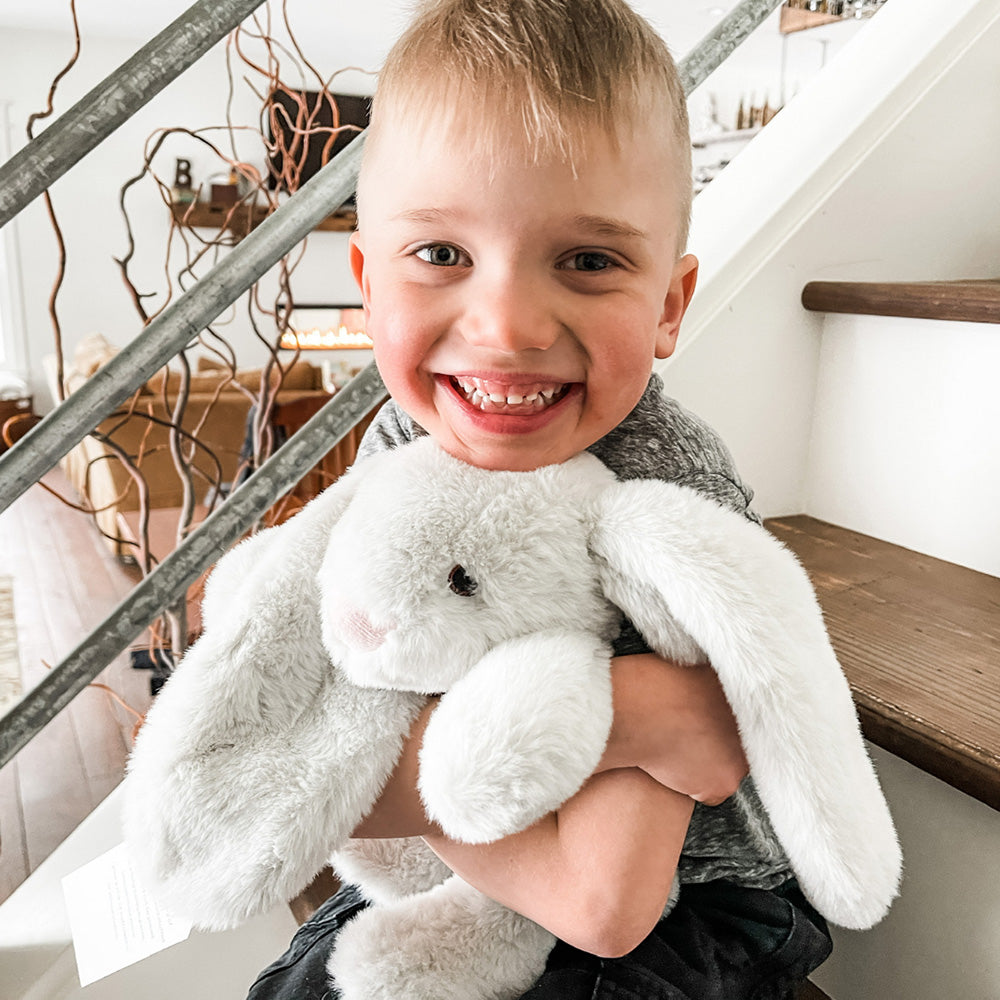 79,676 Xander Friends Donated
How We Give Back
For each and every Xander Bunny you purchase, we donate one to a child in foster care. This soft, warmable animal is filled with fresh Lavender flowers, grown in our fields, and soothing Michigan cherry pits. Designed for anyone who wants a bit of comfort or relaxation, this cuddly friend makes the perfect companion. Our mission is to give a warmable, Lavender filled Xander Bunny to every child in foster care.