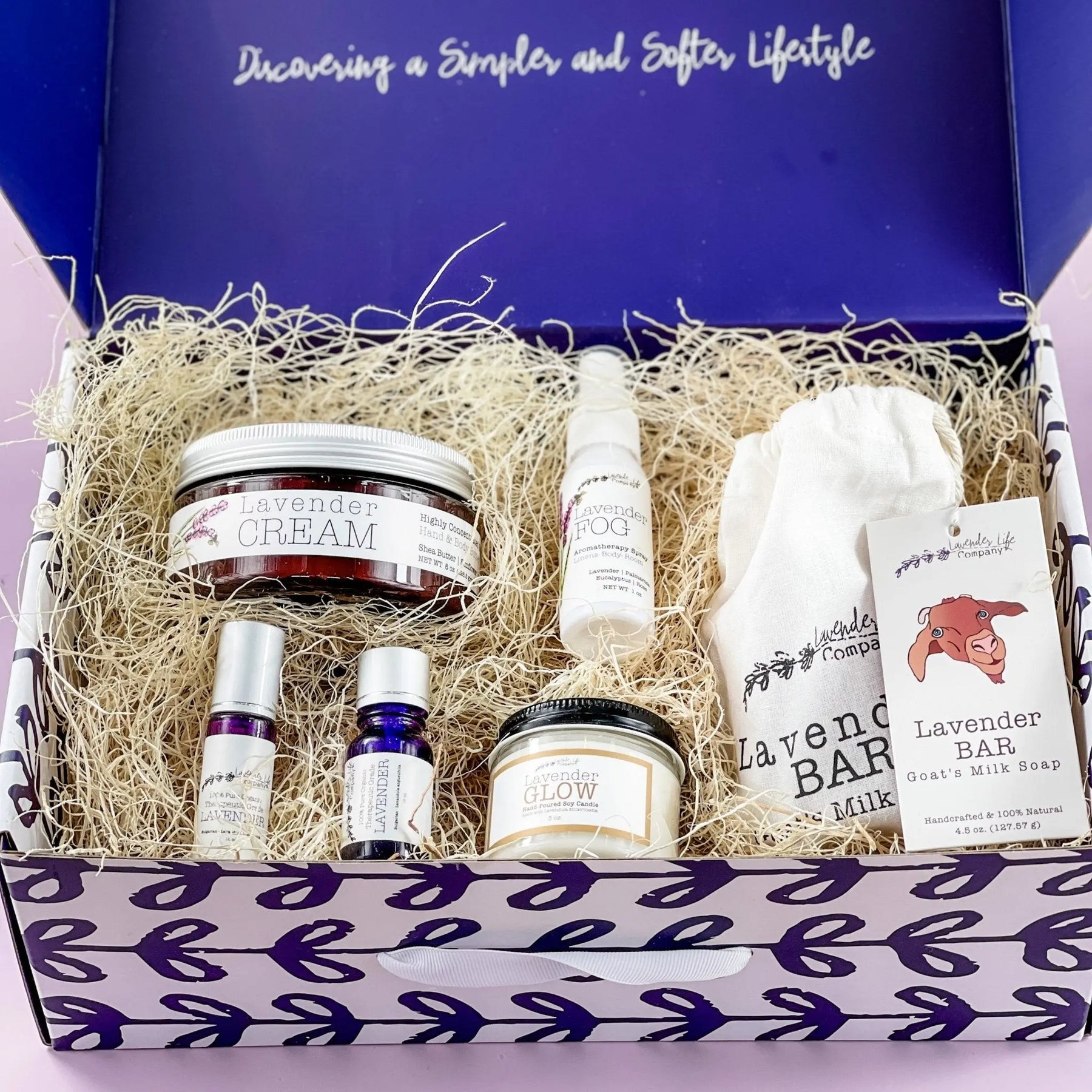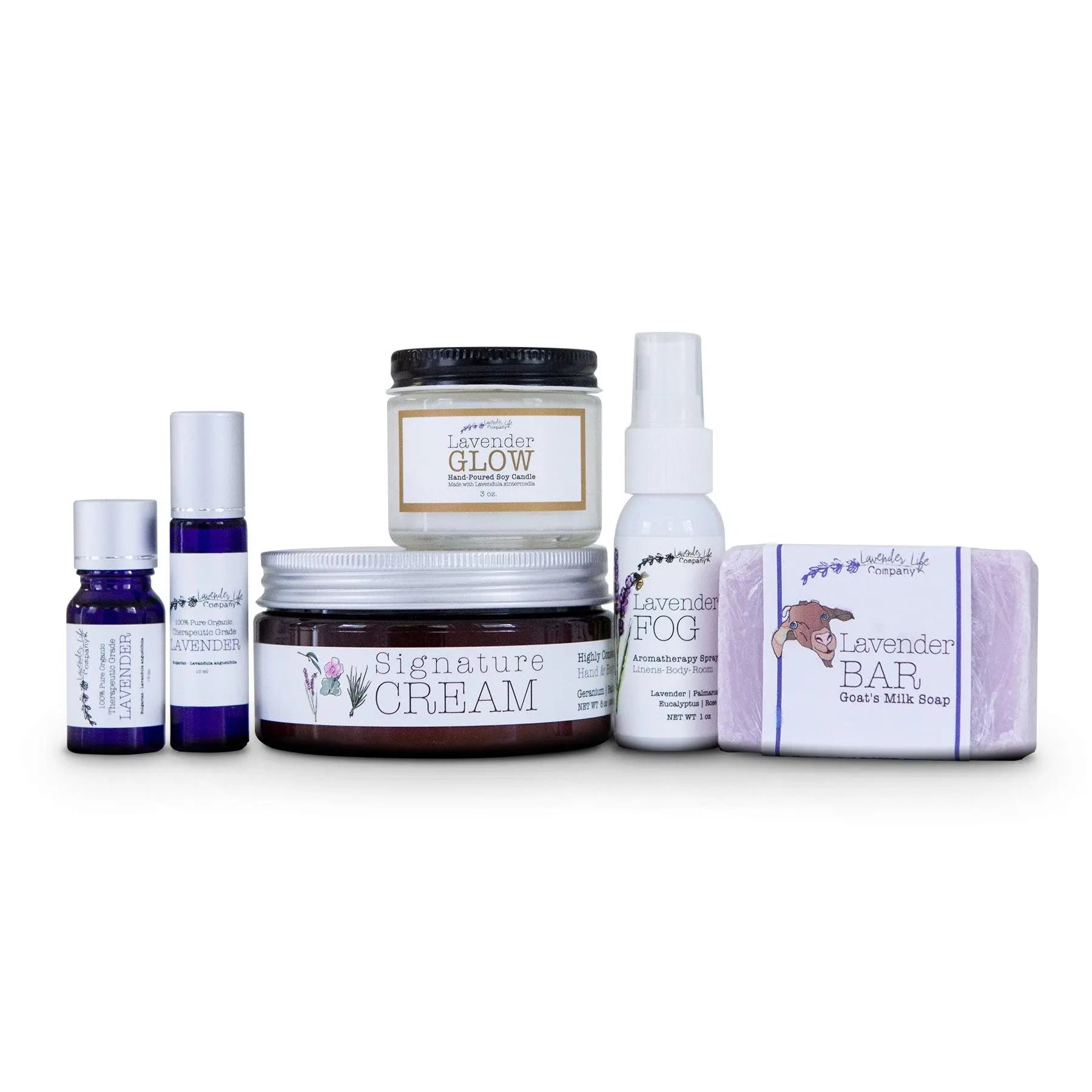 Ultimate Lavender Gift Set - Lotion, Soap, Candle & More
The Ultimate Lavender Lovers Gift Set, brimming with our signature ingredient - Lavender!
The perfect gift set - give the gift of relaxation! Contains lotion, soap, candle, room spray and essential oils.
Each package comes in its own gift box ready to give! 
Lavender Cream - Concentrated Shea Hand and Body Butter, 8oz. Hand & Body Butter Absorbs quickly and deeply, nourishing and defending skin naturally! Oh, and you are gonna love the rich lavender aroma! Learn more
Lavender Bar Soap- Goats Milk Soap, 4.4 oz.  This 100% all natural, hand-crafted, bar soap is extremely emollient for all skin types. Lavender calms irritated dry skin, while the goats milk smooths and softens. Plus, it just smells so darn good! Learn more
Lavender Fog - 1 oz Room, Linen and Body Spray. Shake/Mist/Enjoy! Perfect for any water safe surface. Learn more
Lavender Essential Oil Roll-on - undiluted 10ml. Convenience is key! Roll-ons are fantastic to throw in your purse, briefcase, diaper bag- Roll directly on to the skin. This is not a diluted product with any carrier oil. Please check for sensitivity before use. Learn more

Lavender Essential Oil Dropper - undiluted 10ml. Lavender essential oil 100% USDA Certified Organic undiluted. This is the centerpiece of our Lavender Life Company. Learn more

Lavender Essential Oil and Fragrance Soy Candle - Soy Wax 3 oz. There's nothing more relaxing than lighting a soft lavender candle. Ours are hand-poured natural soy wax with real lavender oil. The burn is clean and lasts over 30 hours. Learn more


We had a great time putting this set together, and we hope you enjoy this product as much as we do!
Loving Lavender Life
Got Pistachio for my grand baby and love it. Got the oil and love it as well. Made a few sachets with it and just helps bring out the lavender scent.
Signature Lavender Hand & Body Cream Lotion 8 oz
Excellent price, excellent product
The bar soap is luxurious. Makes my skin soft, and smells fantastic. The Essential cream is now my favorite cream. I have always used Crabtree and Evelyn, but the Lavender with shea butter is a deal breaker. I put it on my knees, elbows, feet and hands at night, and in the morning, my skin is like silk. Thank you for these healing products. My skin has never felt so good.
Love your products
Love all your products. The body cream is so hydrating, the face wash is heavenly and the face lotion is so hydrating and your face feels refreshed and soften.
Lotion
I love it and it smells beautiful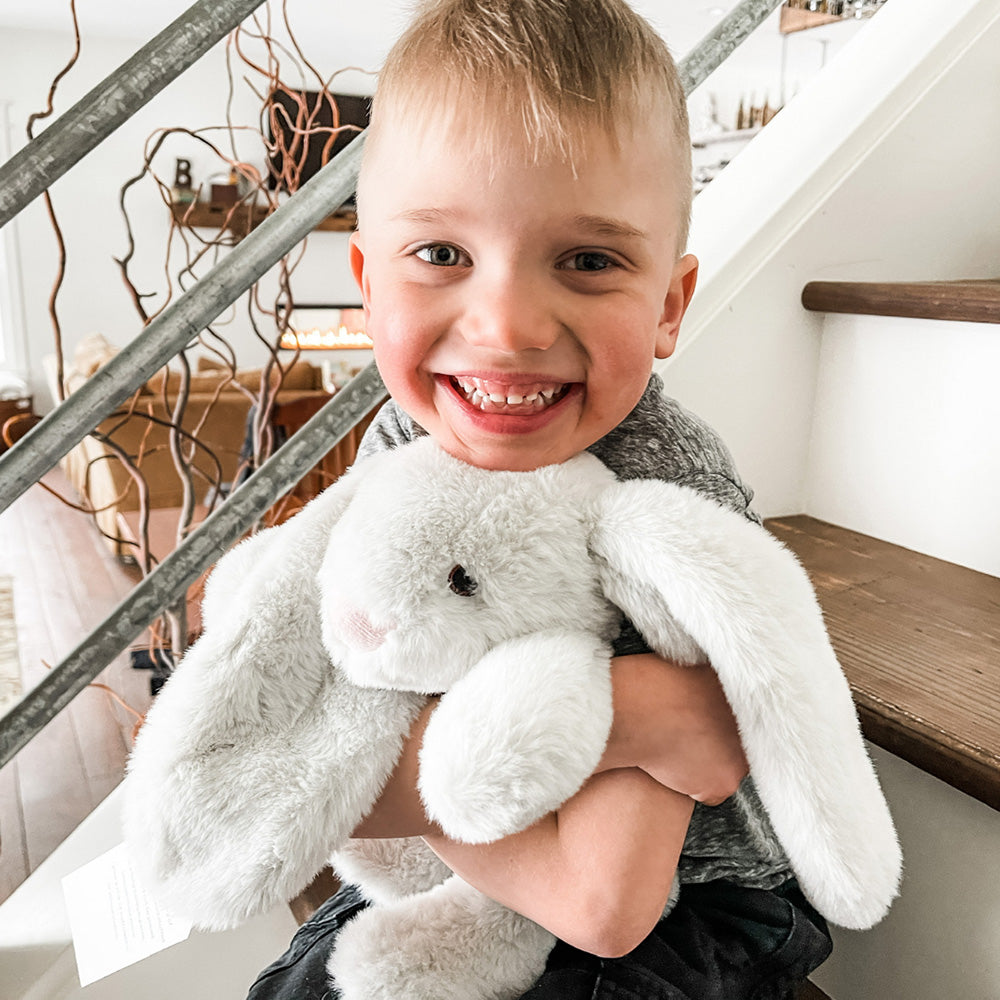 79,676 Xander Friends Donated
How We Give Back
For each and every Xander Bunny you purchase, we donate one to a child in foster care. This soft, warmable animal is filled with fresh Lavender flowers, grown in our fields, and soothing Michigan cherry pits. Designed for anyone who wants a bit of comfort or relaxation, this cuddly friend makes the perfect companion. Our mission is to give a warmable, Lavender filled Xander Bunny to every child in foster care.