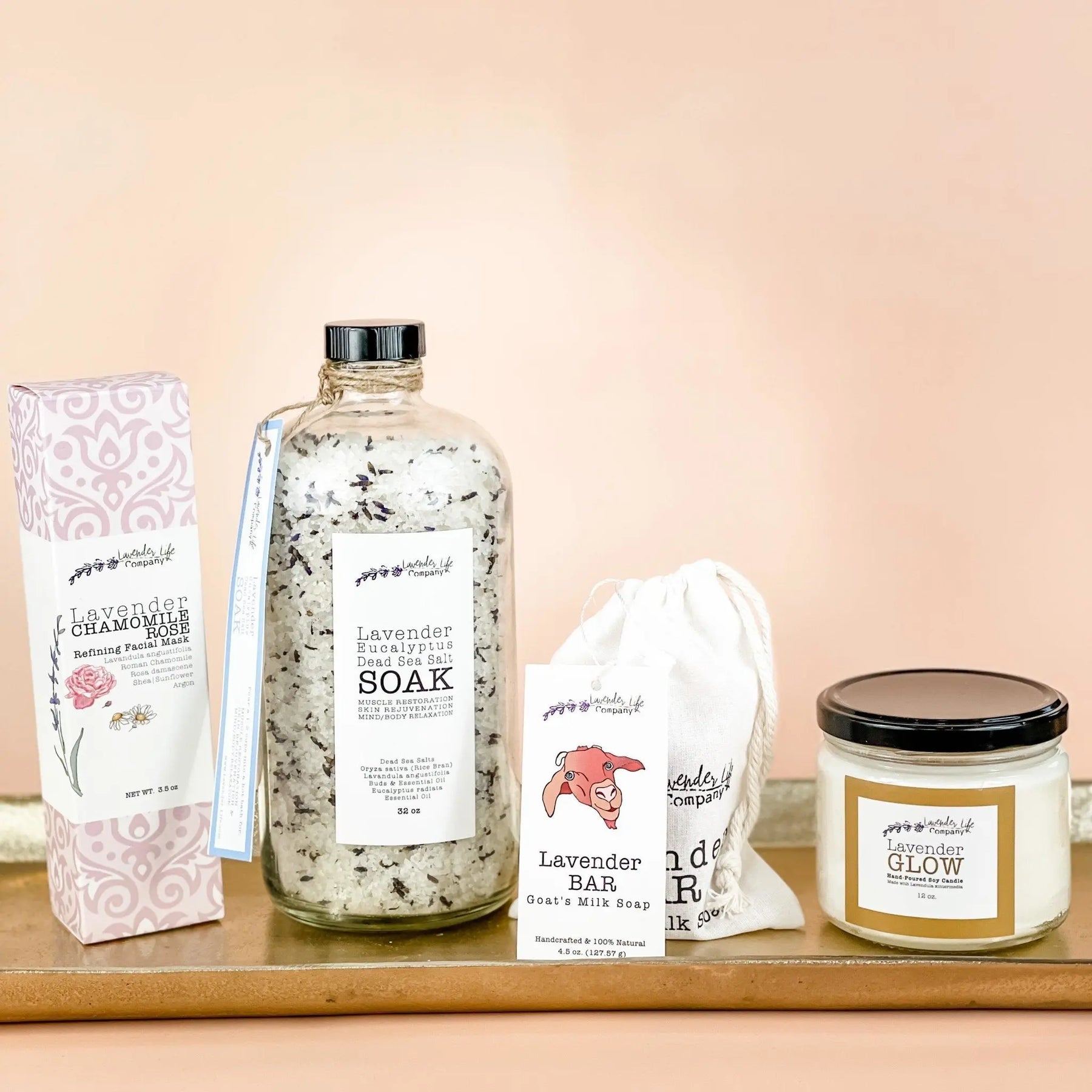 Bath and Relax Lavender Gift Set
Lavender Bath Gift Set with Soap, Mask, Candle and More.
This lavender gift set is the gift that keeps on giving! With lavender lotion, bath soak, long-burning candle and more, anyone is going to love the relaxing scent and soothing feel of our organic lavender products. We grow and process it all right here on our family farm in Caledonia, Michigan.
Unwind completely with this lavender bath gift set.
Soak, relax and wash away stress with a curated collection of all-natural, luxury lavender bath products. Each gift set includes: 
Lavender Eucalyptus Dead Sea Salts - Soaking in a tub with Dead Sea salts is an amazing, health promoting ritual with 21 minerals and our ultra-relaxing, all-natural lavender scent. Product details > 
Lavender Goat's Milk Soap - Calms irritated dry skin, smooths and softens. Plus, it just smells so darn good! Product details >
Chamomile Lavender Facial Mask -Beautifully purifying, organic lavender, chamomile and rose mask refines and beautifies your skin! Product details >
Lavender Glow Candle - Our long-burning, lavender candles are hand-poured, natural soy wax with real lavender oil from plants grown on our farm in Caledonia, Michigan. Product details >

This set comes complete in its own lovely gift box with beautiful packaging that looks great displayed right on your bathroom counter. 
All products are made in Michigan, right here on our family lavender farm, and contain no artificial anything. 

Bonus! Includes an all natural hemp soap sack while supplies last! Place soap inside and use as an exfoliating cloth! 
Great customer service
I put the wrong address and it needed to go to my mom by Mother's Day. They fixed it no problem and got it to my mom in record time. My mom said when she opened the box the whole room smelled of the wonderful lavender scent.
Beautiful Gift
Just what I was looking for as. Thank you gift - The presentation is beautiful too !
Amazing!
This gift set is going to be an amazing Christmas gift. I know my niece will love it! She has already tried to take some of my Lavender Life products. 💜
Great
This will be a gift for a new family member! I'm sure she will love it because it has special meaning. Thank you so much!
Heavenly
These products are just wonderful !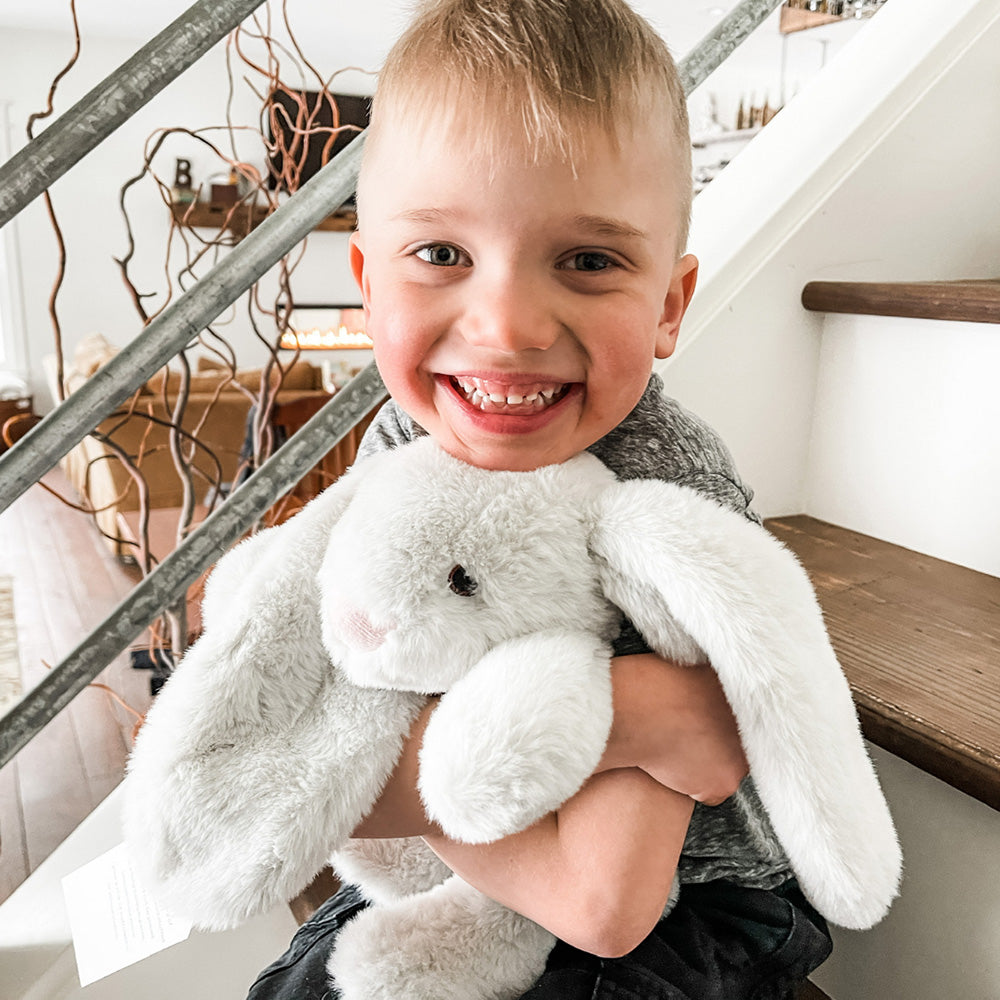 79,676 Xander Friends Donated
How We Give Back
For each and every Xander Bunny you purchase, we donate one to a child in foster care. This soft, warmable animal is filled with fresh Lavender flowers, grown in our fields, and soothing Michigan cherry pits. Designed for anyone who wants a bit of comfort or relaxation, this cuddly friend makes the perfect companion. Our mission is to give a warmable, Lavender filled Xander Bunny to every child in foster care.