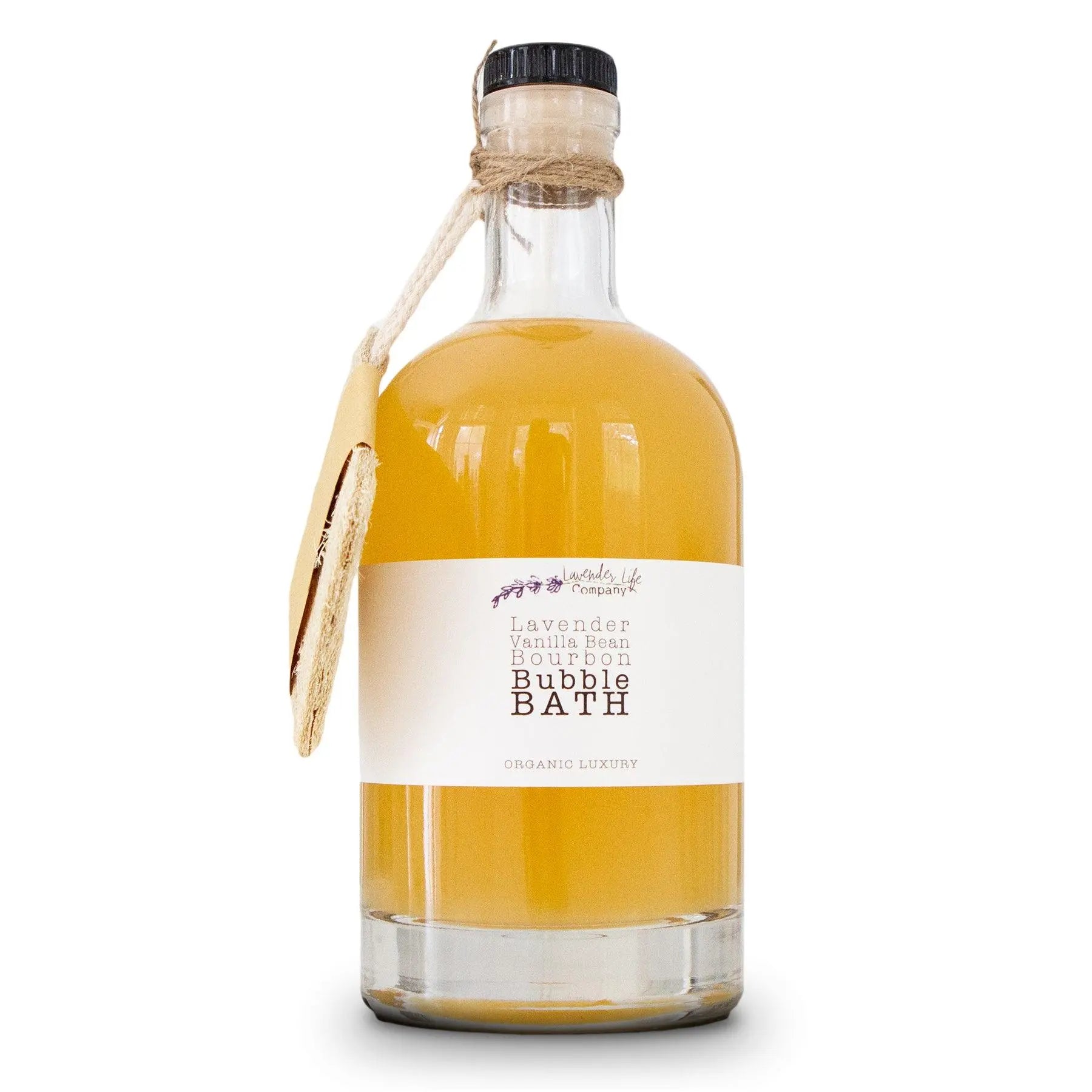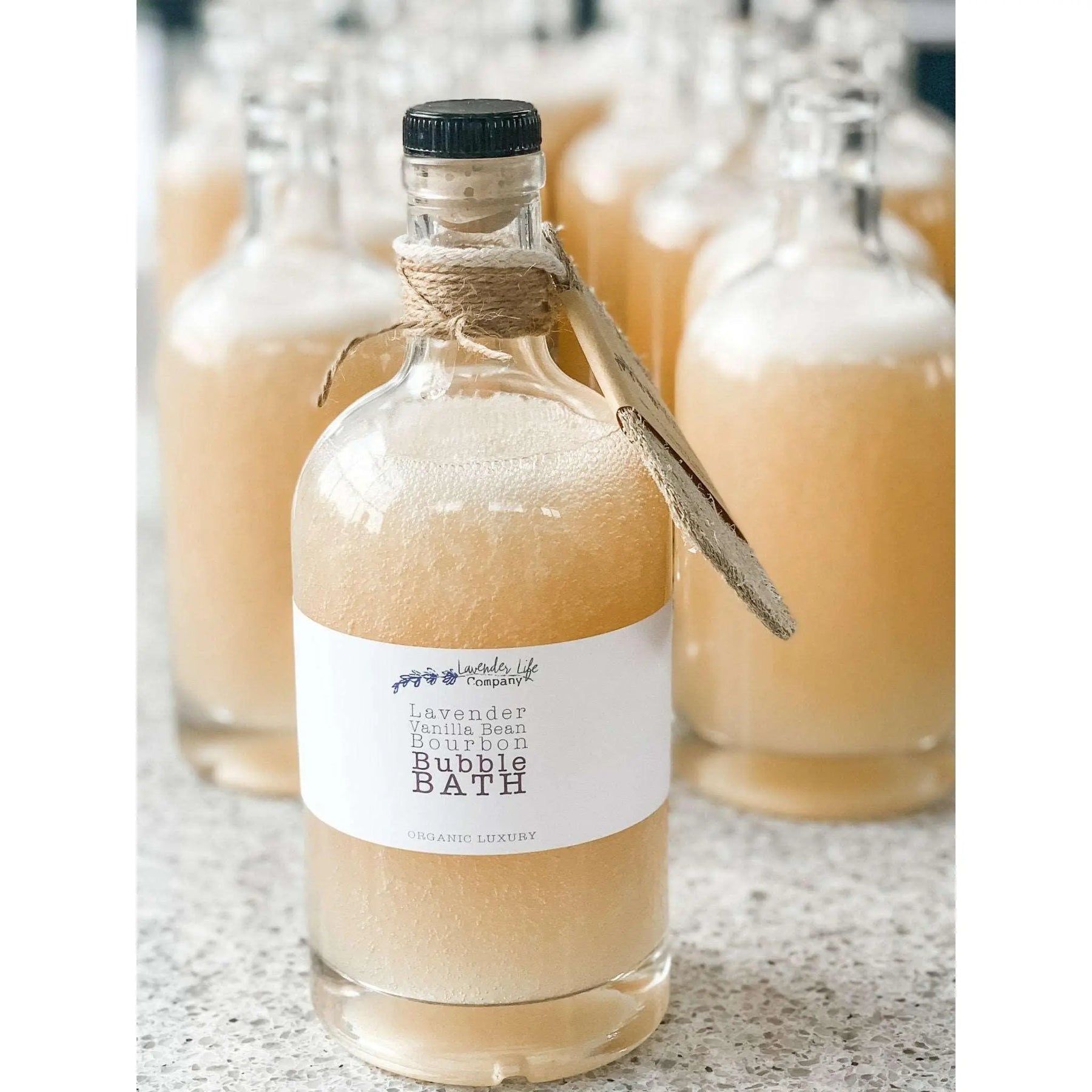 Lavender - Vanilla - Bourbon Bubble Bath + Luffa Sponge
Organic Bubble Bath with Lavender, Vanilla and Bourbon for a luxurious, relaxing soak.
Bubbles and more bubbles... 75% organic Bubble Bath!
A soothing aroma of lavender and vanilla straight from the bean is perfect for a good long soak - all while healing your skin with aloe vera, and lavender essential oils. 


Bonus: Luffa Sponge - soak in hot bath water to hydrate. Excellent for an aggressive full body exfoliation. - Use 1x per week. 
Lavender Vanilla Bean Bubble Bath - 
75% Organic Ingredients:
Aqua (Water), Decyl Glucoside, Lauryl Betaine, Cocamidopropyl Betaine, Xantham Gum, Sodium Chloride
Aloe Barbadensis (Aloe Vera) Leaf Juice Powder, Citric Acid
Phenonxyethanol, Benzoic Acid, Dehydroacetic Acid, Lavandula angustifolia Essential Oil, Vanilla Essential Oil
Bought for a birthday gift
I bought this bubble bath as a birthday gift for a neighbor that loves to read and take bubble baths. The birthday is in June. I hope she will like it. I myself love the fragrance of lavender
Love my soaking time!
Such a pleasure to slip into a nice, beautiful bath! It is a treat!
Spa
Bourbon bubble bath is so heavenly, I make sure I don't run out of this! It smells so good and hydrates the skin. Turns your tub into a soaking spa
Lavender bourbon bubble bath
Love it as always! Great scent and nice soft bubbles.
Even better than expected!
I thoroughly enjoyed using this. My skin was so soft after a relaxing soak and scrub. It's a treat! The bottle was much bigger than I expected as well. I'll be ordering more!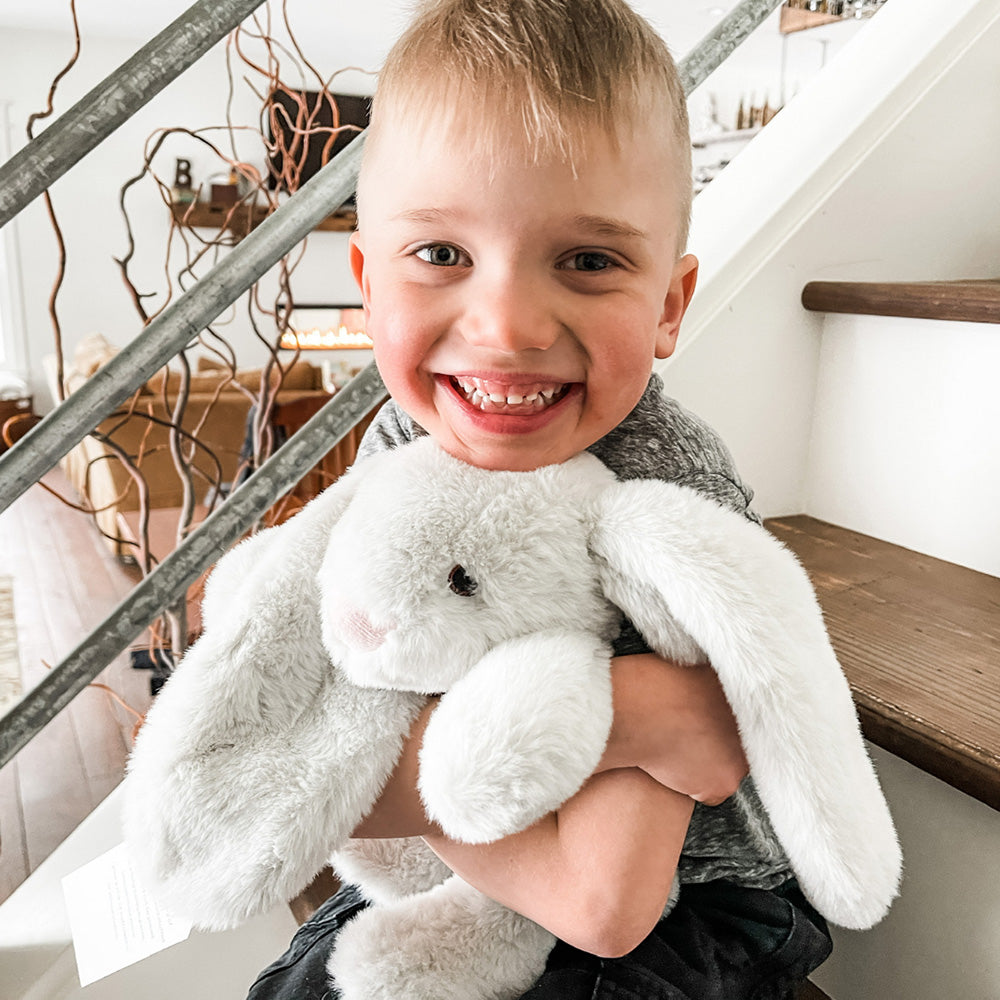 79,676 Xander Friends Donated
How We Give Back
For each and every Xander Bunny you purchase, we donate one to a child in foster care. This soft, warmable animal is filled with fresh Lavender flowers, grown in our fields, and soothing Michigan cherry pits. Designed for anyone who wants a bit of comfort or relaxation, this cuddly friend makes the perfect companion. Our mission is to give a warmable, Lavender filled Xander Bunny to every child in foster care.