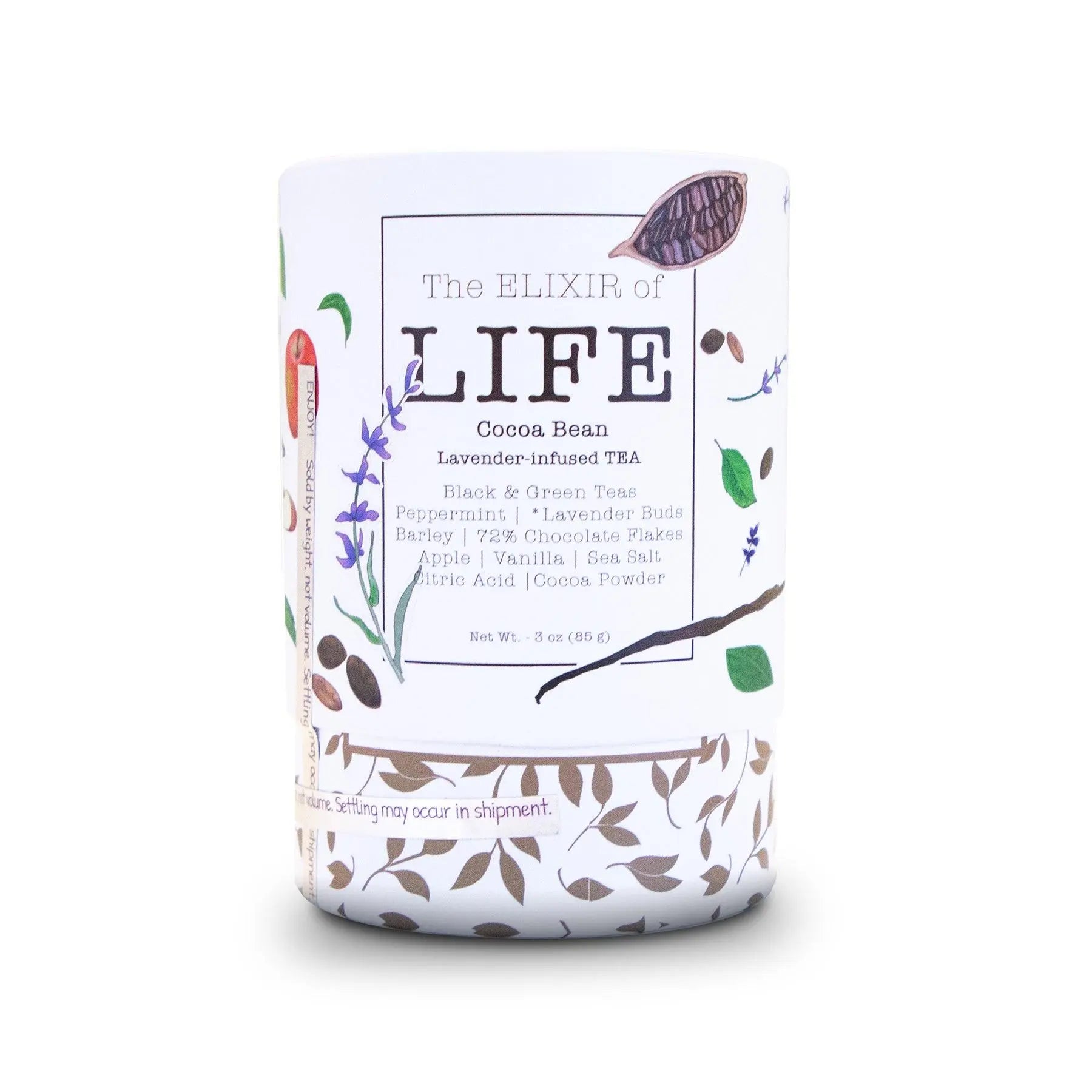 The ELIXIR of LIFE Cocoa Bean Lavender-Infused TEA
All Natural Lavender Tea with Cocoa Beans Creates a Absolutely Delightful, Truly Unique Taste!
A rich, decadent mingling of organic and all natural ingredient  lavender tea with black tea, 72% Cocoa chocolate flakes, peppermint, and more to indulge the senses. 
Made with lavender flower buds grown on our farm in Michigan, and blended with all-natural and organic ingredients to create a gourmet tea that's sure to please your sweet tooth! 
Lavender + Chocolate = Tea Like No Other!
Experience the truly unique, satisfying blend of organic lavender and all-natural chocolate in a loose-leaf tea that tantalizes your taste buds!
This loose tea is made with all-natural ingredients sourced from high-quality growers in the US, and blended with the organic lavender grown on our farm. 
Hand-crafted tea is made with these natural and organic ingredients:
Black and Green Teas
Peppermint Leaves

Lavandula angustifolia Buds

Barley

72% Chocolate Flakes

Apple

Vanilla

Sea Salt

Citric Acid

Cocoa Powder
Steeping suggestions:
1-2 tsp./serving
212 degrees
5-8 minutes
Approximately 38 servings/3 oz. container
ELIXER OF LIFETEA+-COCOABEAN AND LAVENDAR INFUSED TEO
Elixer of Life was the first tea I have tried from Lavendar Life and I was surely not disapointed! I filled my tea infuser with 3 teaspoons of the loose tea for my favorite mug and let it steep for 8 minutes and sweetened it with 3-4 teaspoons of Lavendar Life maple sugar for a wonderful and delicious cup of tea! After quickly running out of the maple sugar, I used 100% pure maple sugar and it worked great! t I just ordered the big box of samples of every flavor of tea and ordered the pretty Lavander simple syrup to use next time. I LOVE everything I have ordered from Lavendar Life and hopfully will get to order a little bit of everything.
I am 58,disabled and losing my sight to a rare genetic disease. I was so depressed because I love to tread the Bible and its not easy to do now. I was hoping to find something that I could enjoy everyday. Lavendar Life has given that to me. Enjoying my mug of tea in the morning and another in the afternoon is what I look so forward to everyday and hope I never run out!
Tea
Best tea I've ever had. Love it!
Totally love it
Such a great flavor, with the right mix of lavender and chocolate. Tastes like a sweet treat without the sugar.
You need this tea!
I recently visited your store and it was absolutely beautiful. I purchased your cocoa bean lavender infused tea and the lavender cocoa honey (which by the way tastes like nutella). When you put these together in your cup it is pure deliciousness!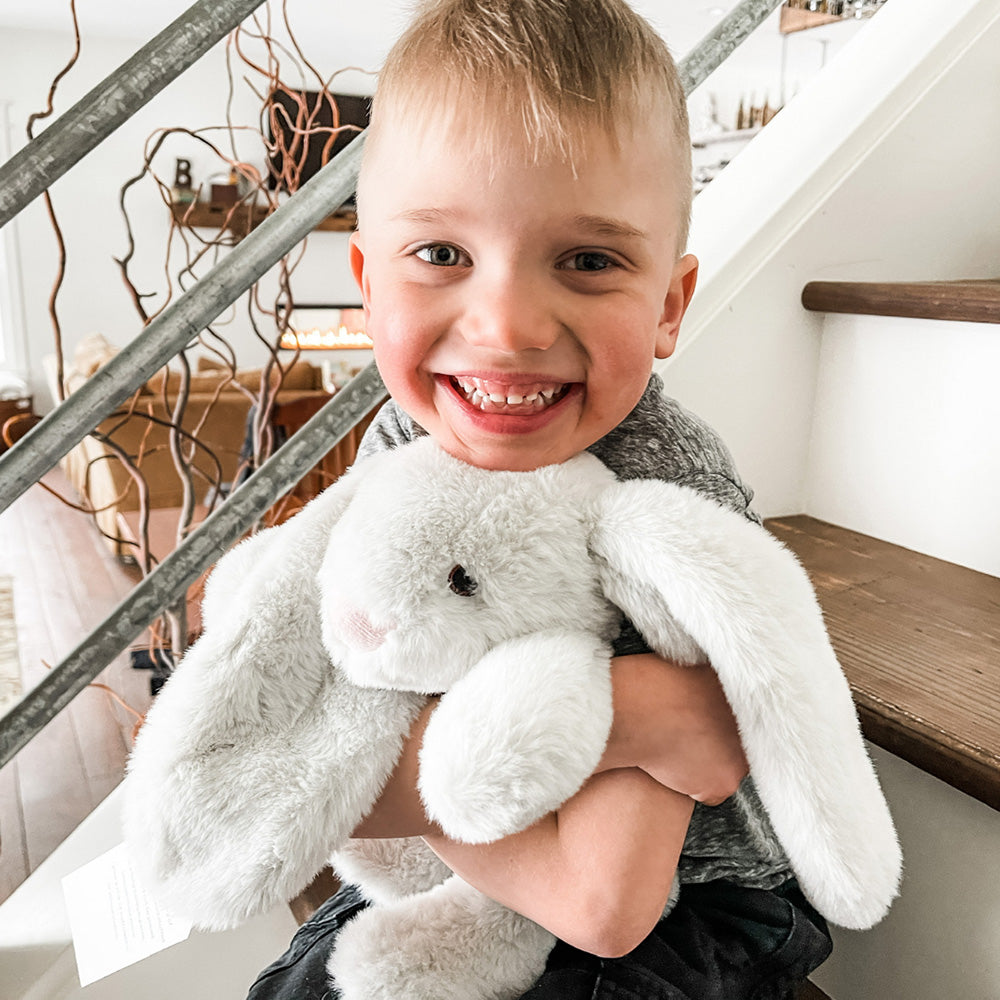 79,676 Xander Friends Donated
How We Give Back
For each and every Xander Bunny you purchase, we donate one to a child in foster care. This soft, warmable animal is filled with fresh Lavender flowers, grown in our fields, and soothing Michigan cherry pits. Designed for anyone who wants a bit of comfort or relaxation, this cuddly friend makes the perfect companion. Our mission is to give a warmable, Lavender filled Xander Bunny to every child in foster care.