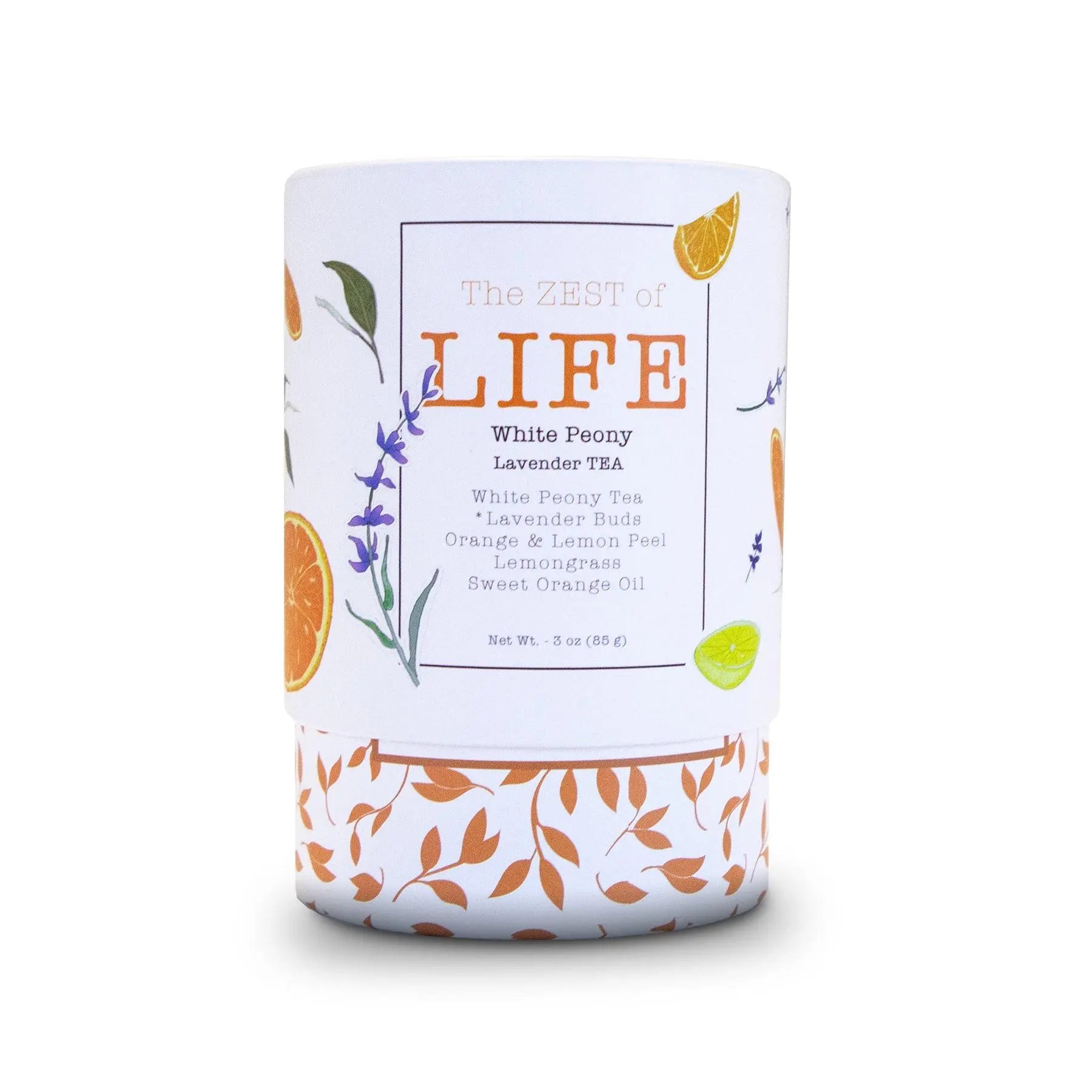 The ZEST of LIFE White Peony Lavender-Infused TEA
Organic Lavender-Infused, Peony White Tea is Delicate and Delightful!
Delicate white tea with bright bursts of citrus and hints of lavender and peppermint creates a delightful treat any time! 
Made with lavender flower buds grown on our family farm in Michigan. 
White Peony Tea Infused with Organic Lavender and Other All-Natural Ingredients
Experience a truly delightful tea - hot or iced! The delicate flavor of white peony tea is brightened up with lavender and citrus, perfect for hot summer days or cold winter weekends. 
Our home-grown, organic lavender is blended with other all-natural ingredients!
White Peony Tea

Lavandula angustifolia Buds

Orange Peel

Lemon Peel
Lemongrass
Sweet Orange Oil
Steeping suggestions:
1-2 tsp./serving
212 degrees
3-5 minutes
Approximately 38 servings/3 oz. container
White Peony Lavender-infused Tea
An absolute symphony of an aromatic floral taste sensation. This is my favorite of the lavender teas. Bravo Vic!
White Peony Lavender Tea
Very relaxing and calming cup of tea. The flavor is delightful ..
Lavender Tea
I love the teas! Fast shipping, and amazing packaging! The tea is delicious!! Thank you!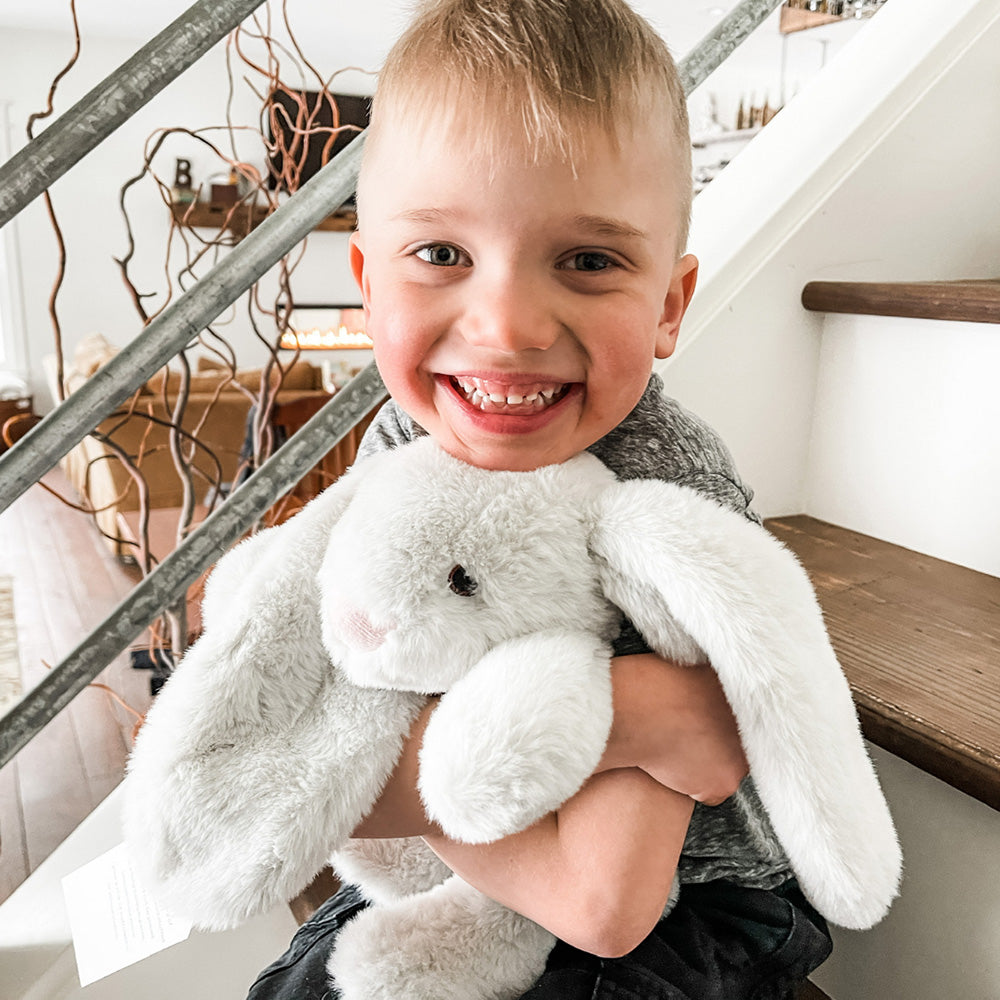 79,676 Xander Friends Donated
How We Give Back
For each and every Xander Bunny you purchase, we donate one to a child in foster care. This soft, warmable animal is filled with fresh Lavender flowers, grown in our fields, and soothing Michigan cherry pits. Designed for anyone who wants a bit of comfort or relaxation, this cuddly friend makes the perfect companion. Our mission is to give a warmable, Lavender filled Xander Bunny to every child in foster care.