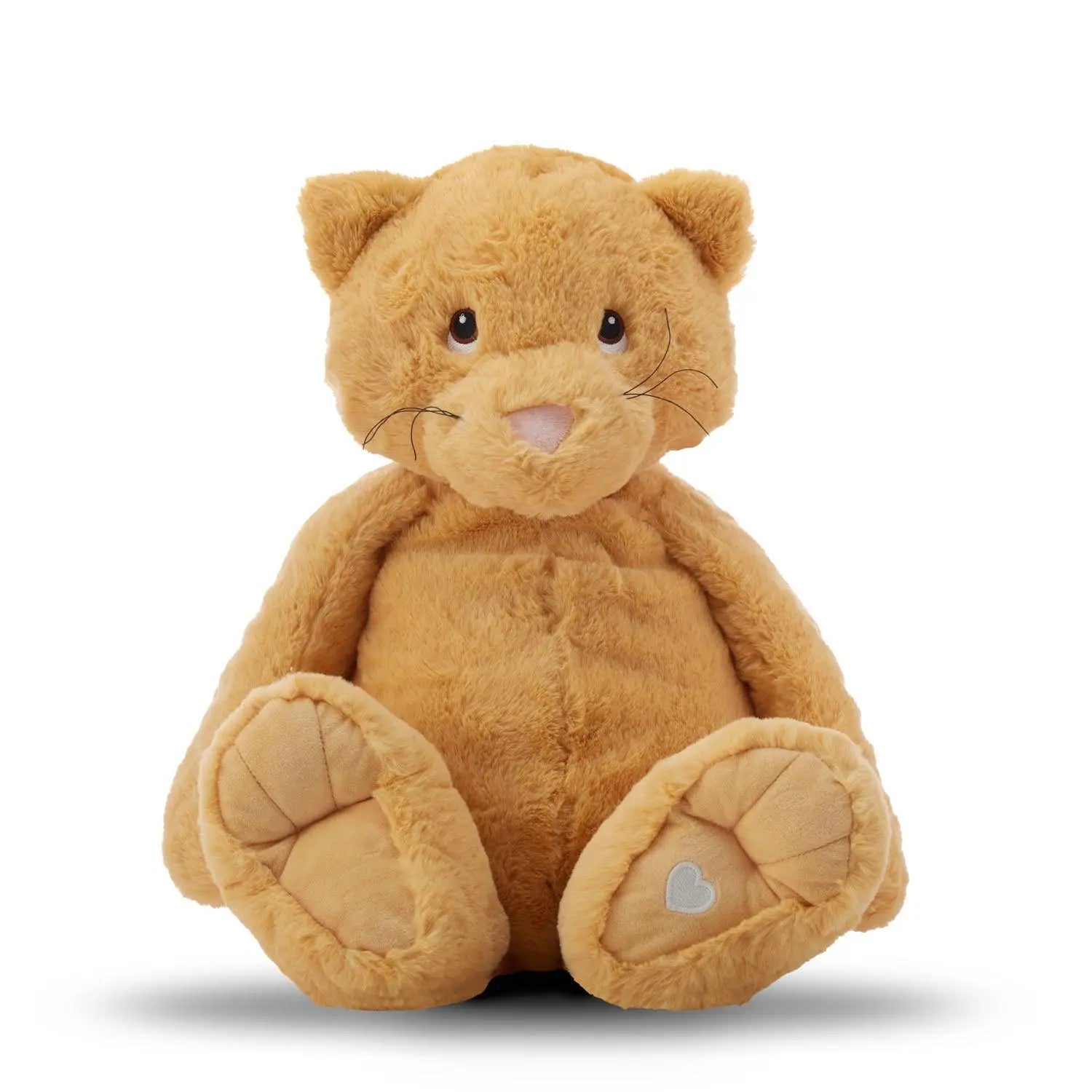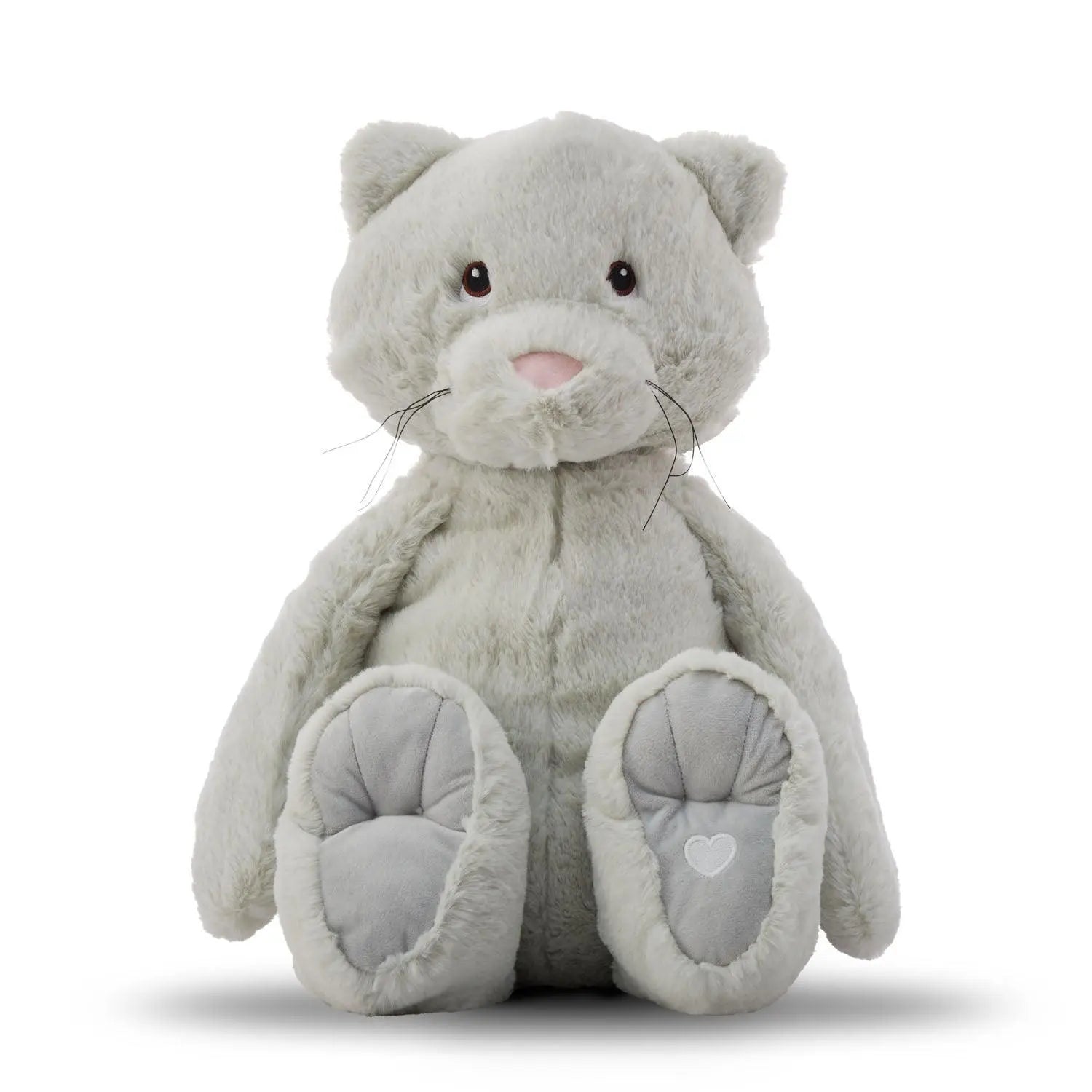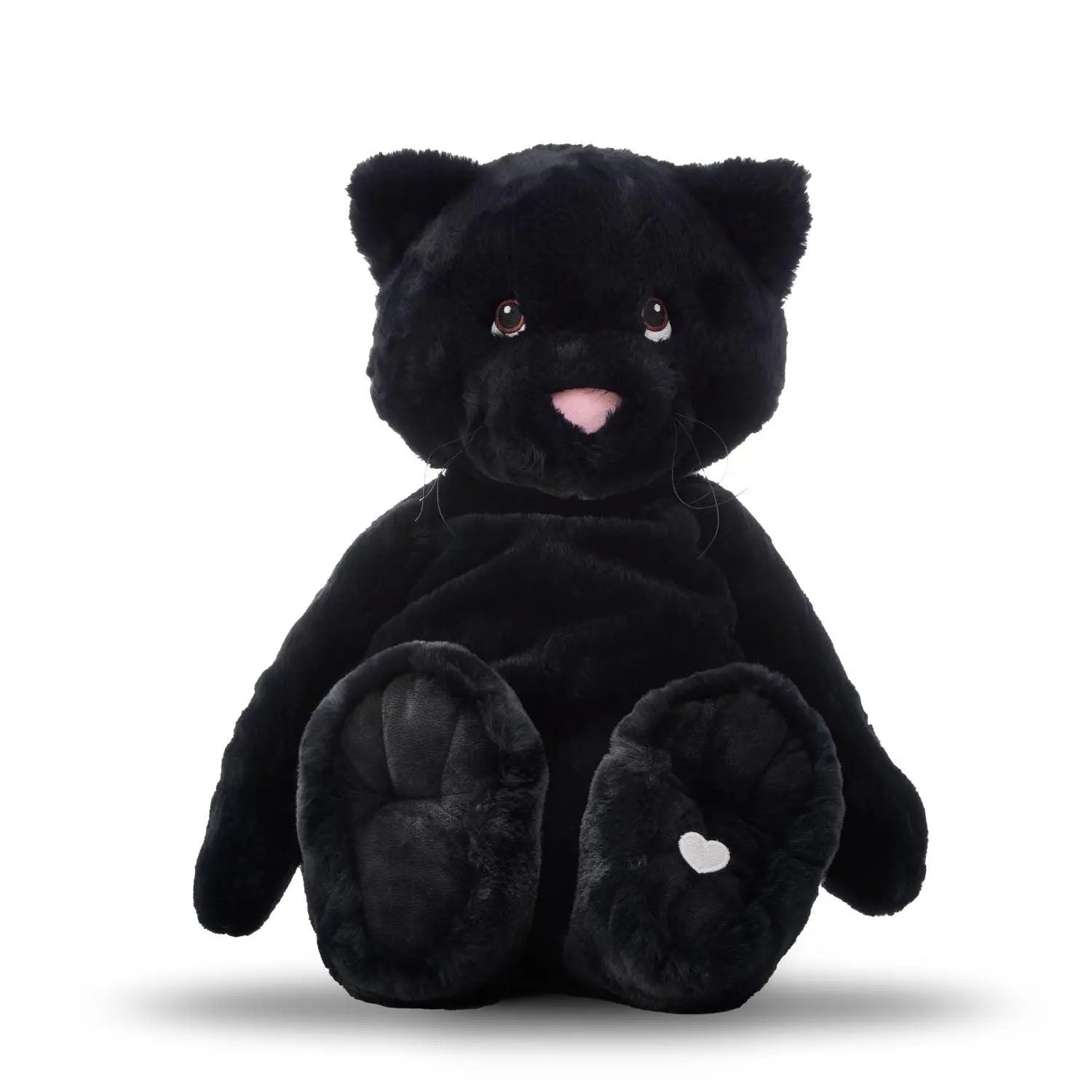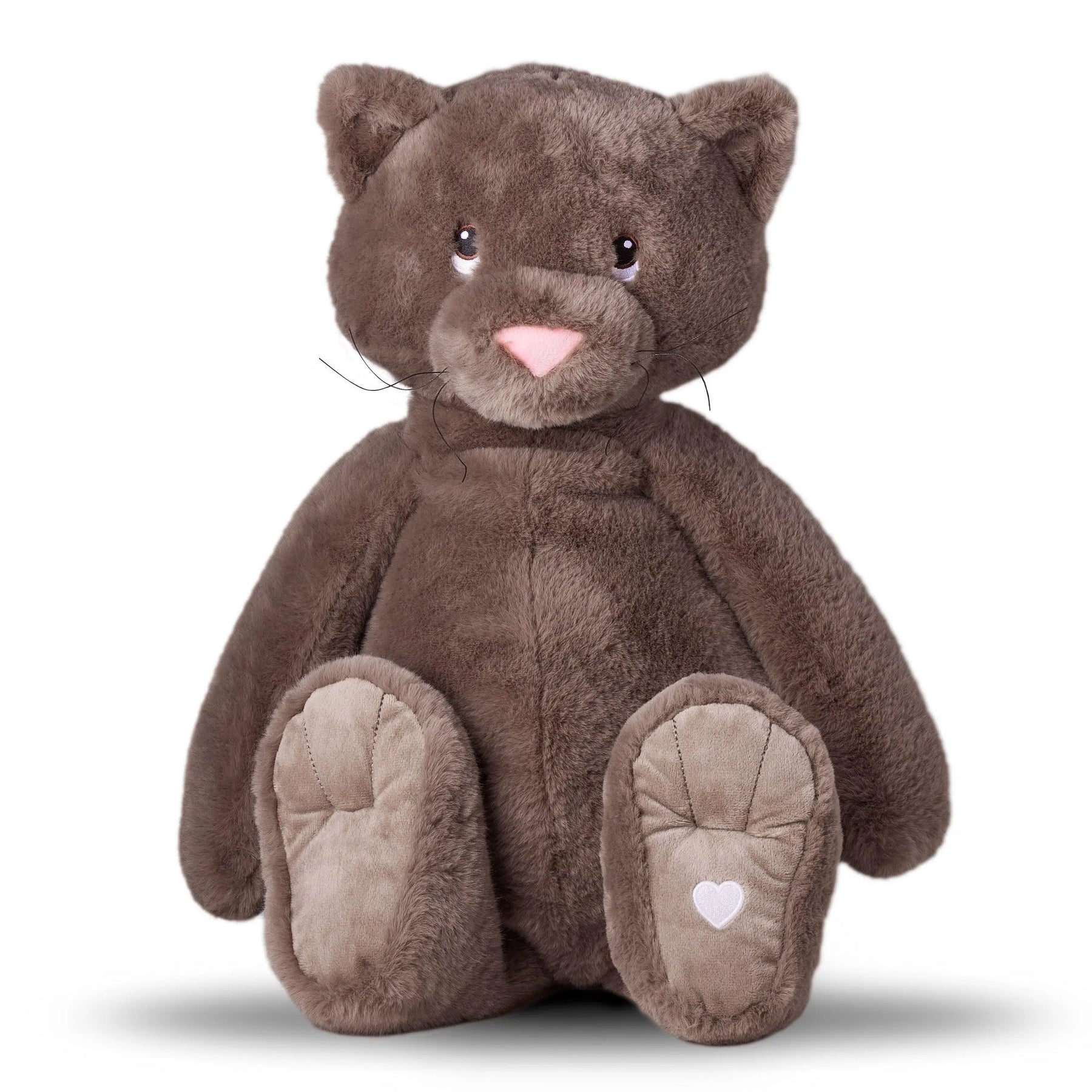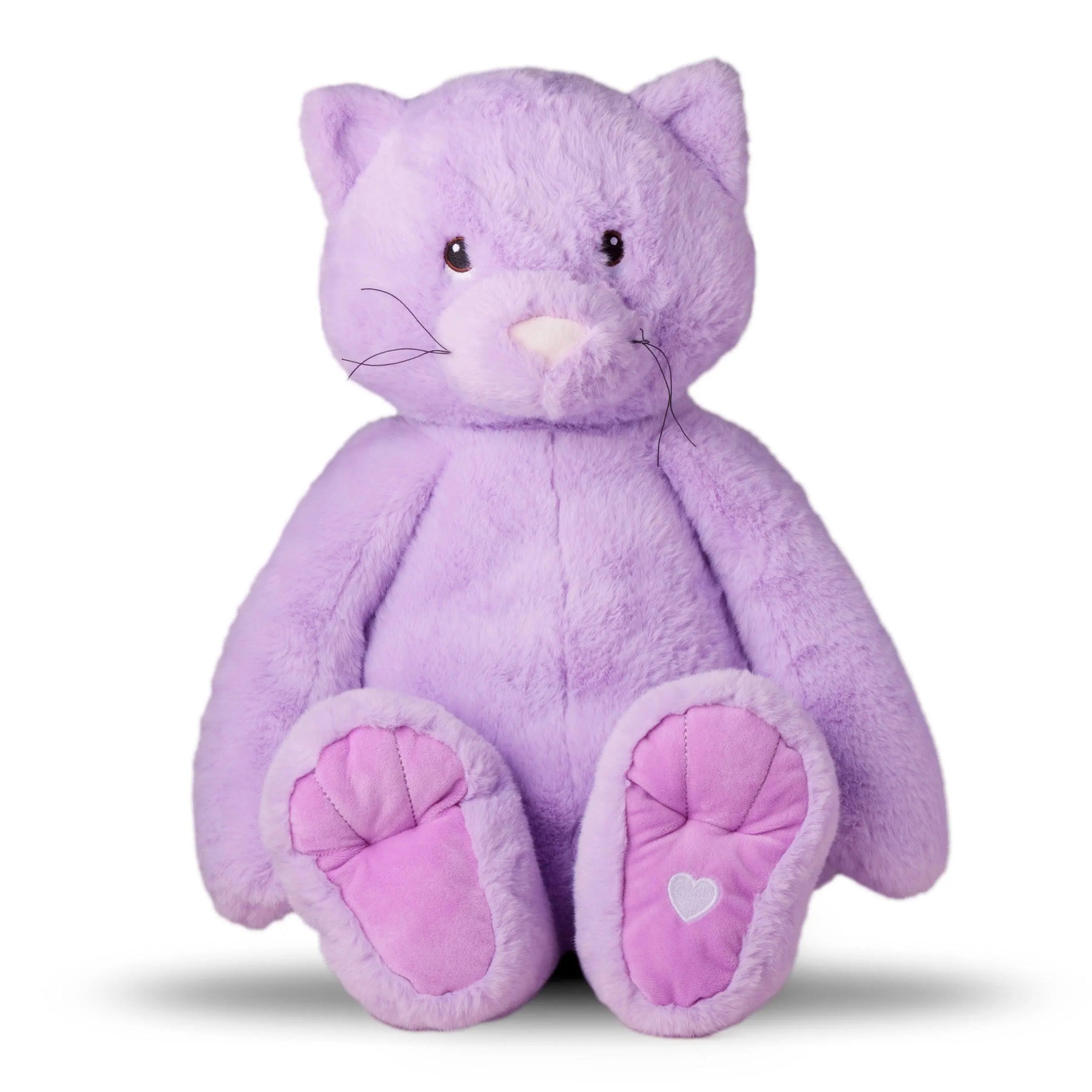 XL Xander Cat- Like Xander Cat, but LARGER!
Xander Cat, but MUCH bigger! Same softness, cuteness and wonderful warm-able lavender Cat, just a whole lot bigger! 4 x the weight and over all 3 1/2 x the size bigger to be exact!  This big cat weight is over 4.5 lbs.
*Signature Gift Box  too small for XL- Xander Cat.


For every Xander Cat you purchase we will donate one regular size bunny to a child in foster care. 


More Info:
We love this adorable ultra soft animal!  Each Lavender Cat comes with a removable heating pack that, when heated, supplies warmth and softness. The reusable heat packs provide a minimum of 20 minutes of continuous warmth, offering plenty of time to get you or your little bud some much needed relaxation.  And u
nlike some stuffed animals, the animal cover of all Xander Buds can be hand washed to stay clean and germ free - we really like that!
Size: Animal Shell is 27 x 13 and reusable removable heat/cooling pack is 12in x 13 in
Ingredients: Animal shell is hypo-allergenic polyester. Heat pack is filled with Michigan Cherry Stones and Lavender buds
Care: Warm hand wash, air dry (animal outer cover only)
Packaging: Each 

Xander Dog comes in a Linen Keep Sake Bag that doubles as a backpack.

Production: Made in USA, shell imported
Safety: Tested against and passed ASTM requirements.
Inspect frequently. *Please do not leave in a cot/ crib according to your pediatrician's advisement

Copyright Registration: V Au 1-415-236
Instructions: Please remove lavender filled purple bag from the inside XL Xander Cat, and warm  in the microwave for 1 minute. Replace inside of Cat and enjoy!
Amazing XL Xander Cat
I couldn't be more pleased with my purchase. My XL Xander cat weighs 4.5 pounds! He's so warm and snuggly? The best part is that a Xander bunny is donated to a child in foster care with every purchase!
Really nice!
This kitty was exactly what was looking for; I also purchased overalls with shirts… ADORABLE!! Thank you so much!
Large Zander cat
My Granddaughter is 7 years old. She has wanted this since it first came out. She gets it at Christmas. She loves all her others i bought her.
Waiting for delivery
Says my package shipped on 5/15 its 5/25 and my tracking says arriving late. It's just sitting at usps I called they said wait few more days. Fed ex or UPS may have been better.
I'm a Police Officer who purchased these to have in my patrol car. Now I can have one on hand when I encounter a small child who was the victim of a traumatic event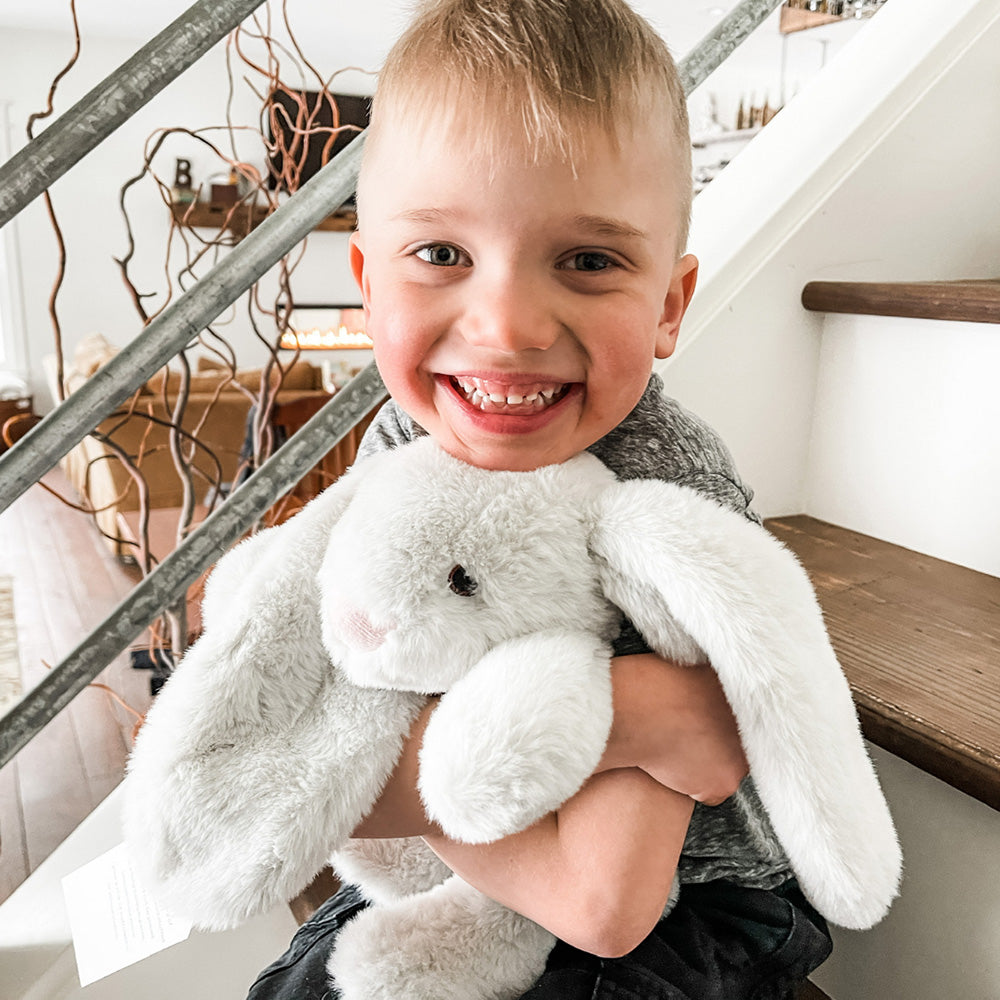 79,676 Xander Friends Donated
How We Give Back
For each and every Xander Bunny you purchase, we donate one to a child in foster care. This soft, warmable animal is filled with fresh Lavender flowers, grown in our fields, and soothing Michigan cherry pits. Designed for anyone who wants a bit of comfort or relaxation, this cuddly friend makes the perfect companion. Our mission is to give a warmable, Lavender filled Xander Bunny to every child in foster care.