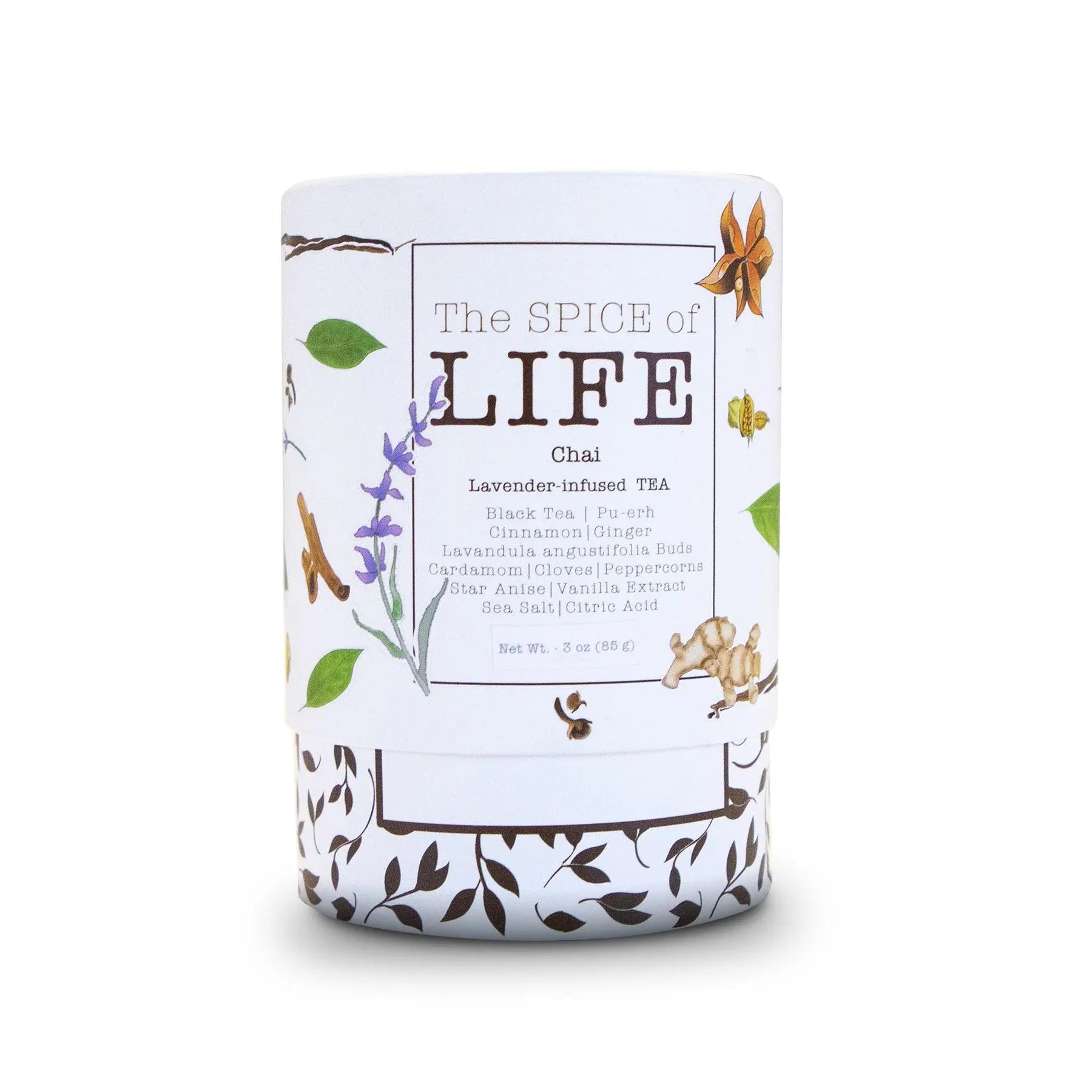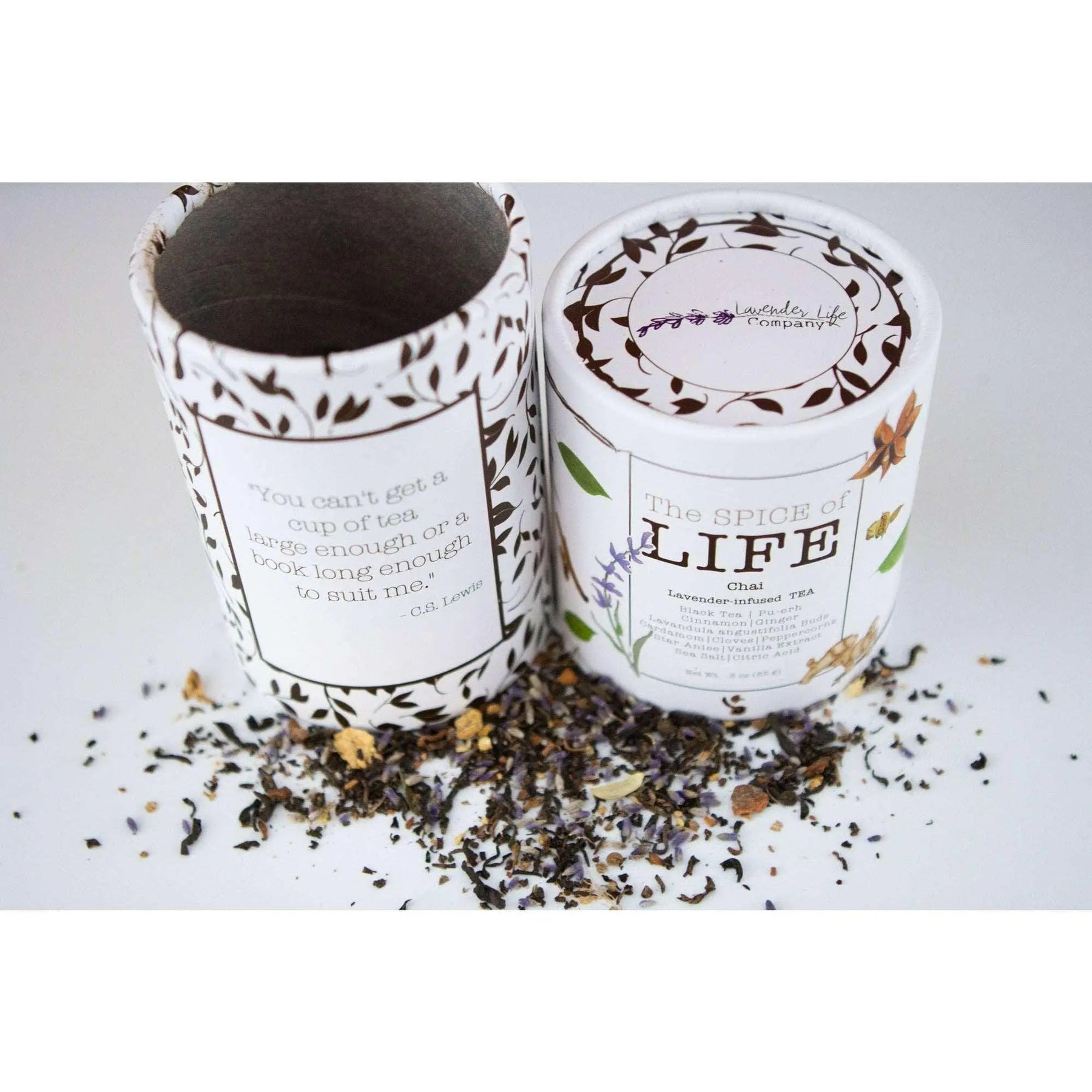 The SPICE of LIFE Chai Lavender-Infused TEA
Lavender-Infused Chai Tea adds some warmth and spice to life!
A warm blend of all natural and organic ingredients,  lavender tea with black tea, pu-erh, lavender & hand-ground chai spices- are an inviting perk for your day!
Made with our lavender flower buds grown on our family farm in Michigan, and blended with all-natural and organic ingredients to create the highest-quality loose tea you can feel great about. 
Lavender Tea with Chai is Made with Organic & All-Natural Ingredients!
Sip and savor this unique, incredibly tasty tea blend with lavender, chai spices and more.
Experience ultimate flavor and relax with these all-natural and organic ingredients: 
Black Tea |  Pu-erh
Cinnamon | Ginger
Lavandula angustifolia (Lavender) Buds
Cardamom | Cloves |Peppercorns
Star Anise | Vanilla Extract
Sea Salt & Citric Acid
Steeping Suggestions:
1-2 tsp./serving
212 degrees
3-8 minutes (longer=richer; add a splash of milk - YUM!)
Approximately 37 servings/3 oz. container
Cup of heaven
Normally, I add a little honey to my tea. I don't have to put anything in this tea. It is so good and the smell of it just melts stress away.
Chai Lavender Tea and Honey
Beautiful packaging and delicious product, however the loose leaf tea spilled everywhere when I opened the tube. Most loose leaf tea is stored in a small bag and then put into another container.
Tea
Tea was very good ,not overly lavender tasting, was going to try it as iced tea
The Spice of Life Chai-Lavender Infused Tea
Vic scores another home run with this delectable concoction of the perfect balance of spice and floral notes. Absolutely delightful!
Lovely Tea
I have had the mixture of Chai and Lavender before from Coffee and Tea shops but it's hard to find the mixture in loose leaf. This was really fresh and delicious ! Nice packaging too ❤️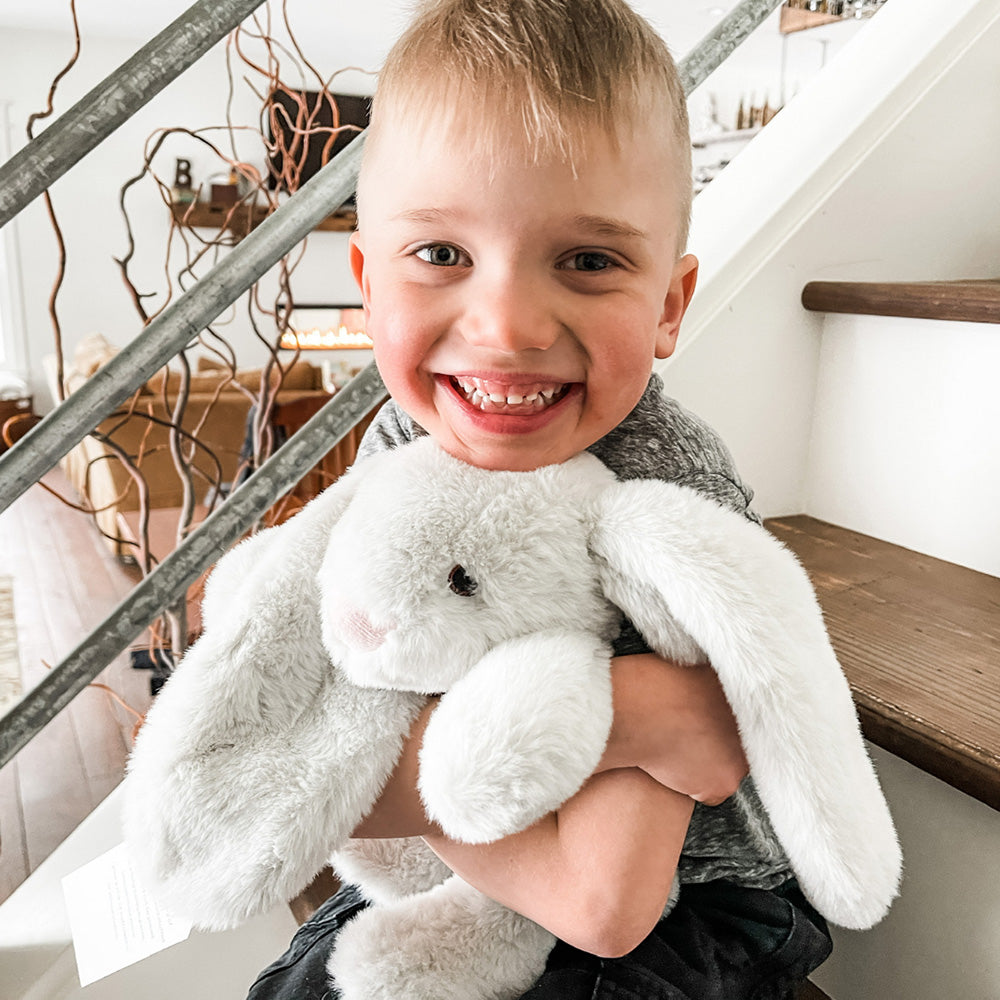 79,676 Xander Friends Donated
How We Give Back
For each and every Xander Bunny you purchase, we donate one to a child in foster care. This soft, warmable animal is filled with fresh Lavender flowers, grown in our fields, and soothing Michigan cherry pits. Designed for anyone who wants a bit of comfort or relaxation, this cuddly friend makes the perfect companion. Our mission is to give a warmable, Lavender filled Xander Bunny to every child in foster care.