Friends of the Bunny!
This is for those people who would like to have both bunnies go to children in foster care!

We thank you from the bottom of our hearts for helping. We will continue to post updates, Currently over 70,000 Xander bunnies have been delivered to foster homes around the USA - our goal is to get one into the hands every precious child in foster care.

To learn more about some of our Foster Home partners, click here!

Love, Vic & Vickie 
PERFECT!
I simply love the fact my order arrived early, everything was packaged safely, and it is just PERFECT! The Xander bunny goers to my friend's brand new grand baby boy, the beautiful notecards I use very often and the UNBELIEVABLE healing, fragrant and soothing cream is absolutely my favorite!
Friends of the Bunny
These are adorable! So comforting for children in need of a Bunny, Dog or Cat to call their own. What a wonderful cause-to remind children in foster care that they are loved!
Never received my purchase
Hi Deborah! You actually purchased Friends of the Bunny which allows a person to donate both or their Xander Friends to a child in foster care.
Please reach out to our staff so that we can get you what you intended to order.
A fabulous gift idea and company.
I'm certain it was dealt with well. I had given both animals to foster care.
Contribution
I elected that all the bunnies go to children for love....Hoping they brightened a Childs life and holiday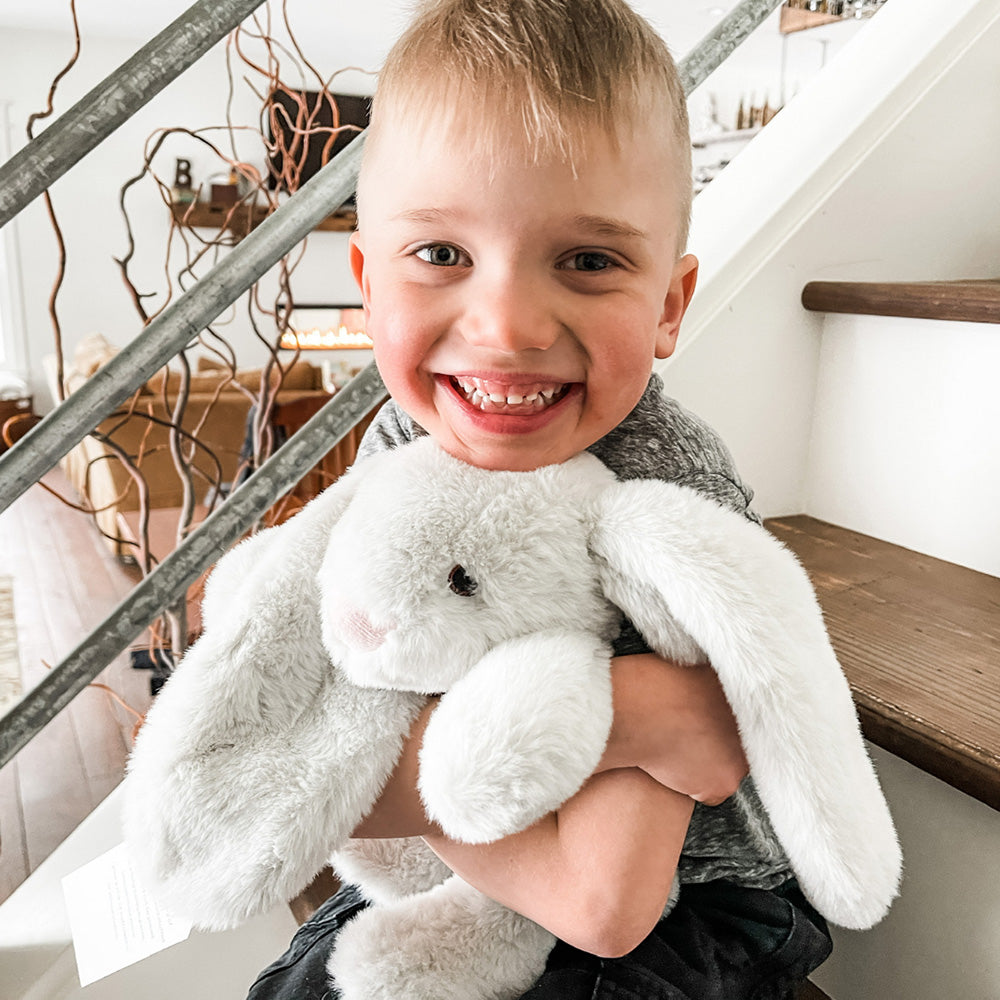 79,676 Xander Friends Donated
How We Give Back
For each and every Xander Bunny you purchase, we donate one to a child in foster care. This soft, warmable animal is filled with fresh Lavender flowers, grown in our fields, and soothing Michigan cherry pits. Designed for anyone who wants a bit of comfort or relaxation, this cuddly friend makes the perfect companion. Our mission is to give a warmable, Lavender filled Xander Bunny to every child in foster care.