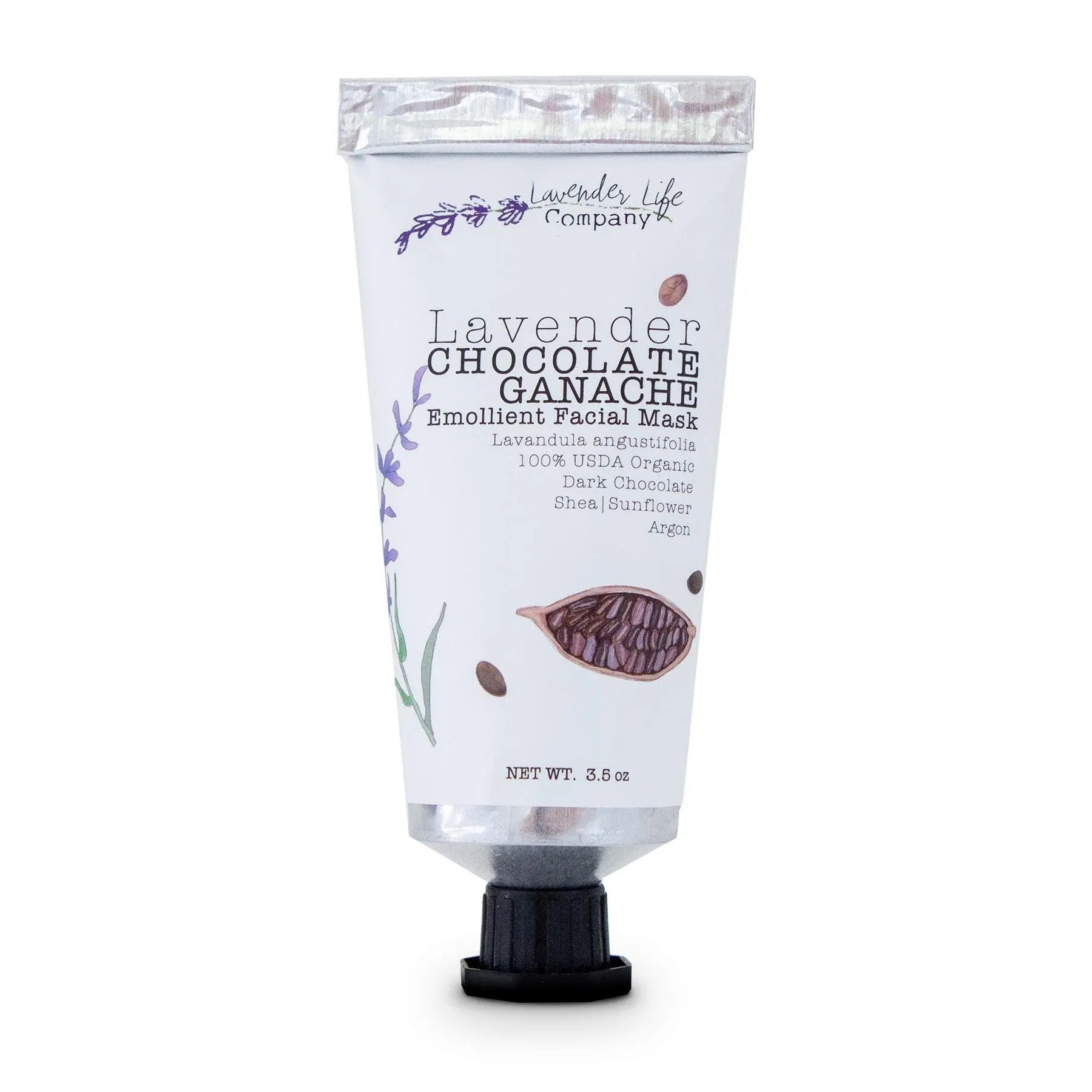 Nourishing Facial Mask with Lavender & Chocolate Ganache
All-Natural, Ultra-Nourishing & Completely Decadent Facial Mask with Organic Lavender and Cocoa Butter
Antioxidant-rich cocoa butter combined with organic lavender nourishes and protects your skin with incredible anti-aging properties! This decadent facial mask not only helps to heal and moisturize your skin, but it smells absolutely heavenly to relax your mind and body too. 
A rich, creamy, hand-made facial mask that combines organic lavender grown on our farm in Michigan with cocoa butter straight from the rainforest of South America and other natural and organic ingredients to protect and nourish your skin!
Antioxidant, anti-inflammatory, anti-aging facial mask that's great for sensitive skin and reducing the signs of aging.
Chocolate isn't just for dessert anymore! We've blended organic, 100% cocoa butter with pure lavender oil, natural clay and more to create this absolutely decadent facial mask that nourishes and protects your skin. 
Organic cocoa butter is an antioxidant powerhouse! It contains a high level of  antioxidants which help fight off free-radical damage that can cause skin aging, dark patches, and dull skin. Protecting your skin from free-radical damage is crucial to keep it healthy and young looking.
Cocoa butter is also anti-inflammatory and provides immediate relief from redness and irritation in sensitive skin. It has been noted by some to help in healing eczema and dermatitis.
It has been shown to reduce the appearance of stretch marks and scars, and is a rich moisturizer. Cocoa butter is high in fatty acids and hydrates the skin deeply.
Use our Lavender & Cocoa Butter facial mask for a weekly pick-me-up or as part of our all-natural DermaLife skin care system. 
To use the lavender and ganache facial mask, simply wash a natural face cleanser and then apply the mask, leaving it on for 2-3 minutes, then rinsing off and patting your face dry. Use once per week.
We recommend following the mask with a natural facial toner and light moisturizer as well. Our DermaLife natural skin care line has everything you need!
Natural & Organic* Ingredients:
Chocolate Ganache Mask - Distilled Water, Kaolin Clay, Bentonite Clay, 100% Cocoa*, Shea Butter*, Coconut Oil* , Aloe Vera,
Sunflower Seed Oil* Hydrogenated Vegetable Oil
Argon Oil, Cetearyl Alcohol Coco-Glucoside Phenoxyethanol Xanthan Gum, Apricot Kernel Oil Lavandula angustofolia Essential Oil, Citric Acid Tocopherol,
Lactic Acid Benzoic Acid, Dehydroacetic Acid
3.5oz tube
Great mask
I just received this mask and have used it once. I love it. My skin felt smooth and refreshed.
Mask
Love this mask! It makes my face feel smooth and nourished and smells great too!
Hydrating and smells wonderful
This is a really nice mask with a wonderful chocolate lavender scent and very hydrating. My skin feels noticeably softer after using this product.
Great product to use for a relaxing home spa treatment.
Happy I Ordered
Beautiful packaging and quick delivery. I'm excited to use the Lavender syrup for my wedding cocktails! And the mask looks amazing! Thank you!
Love lavender
Makes me want more. Can' t wait to put in another order. So many things to choose from !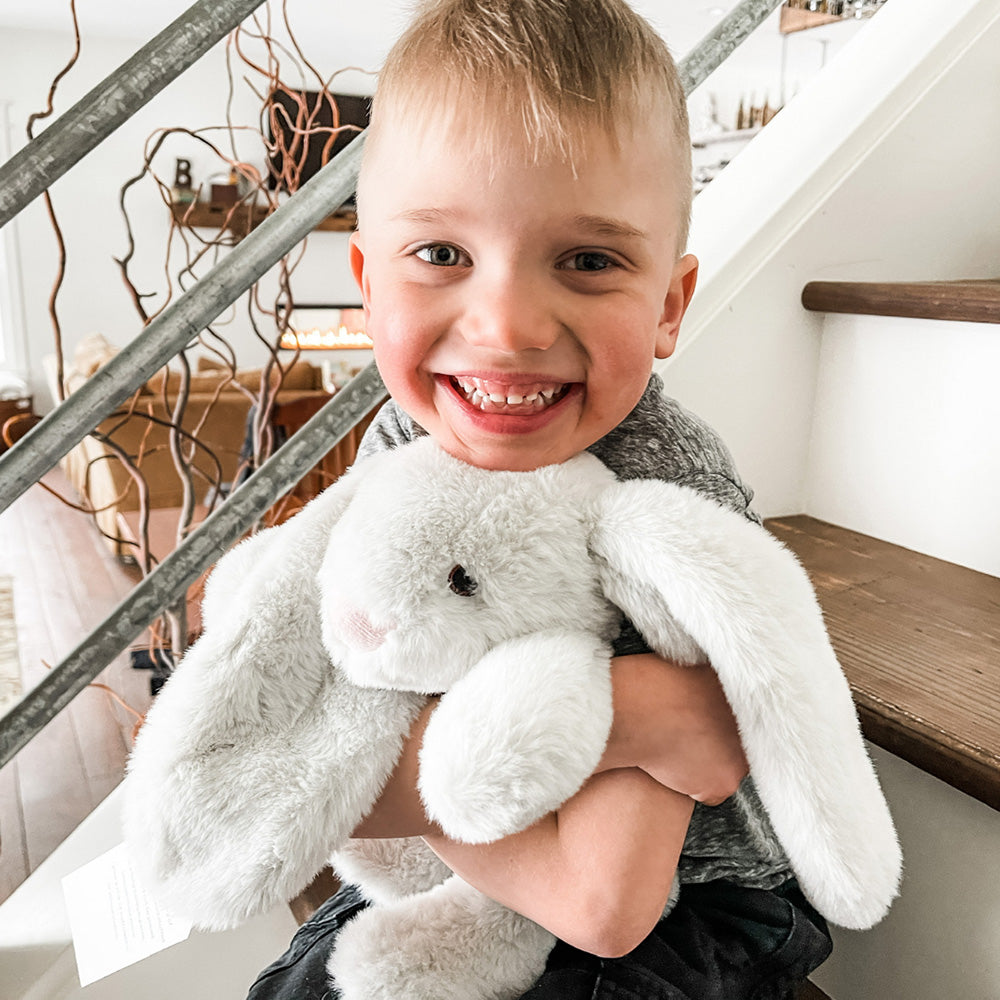 79,676 Xander Friends Donated
How We Give Back
For each and every Xander Bunny you purchase, we donate one to a child in foster care. This soft, warmable animal is filled with fresh Lavender flowers, grown in our fields, and soothing Michigan cherry pits. Designed for anyone who wants a bit of comfort or relaxation, this cuddly friend makes the perfect companion. Our mission is to give a warmable, Lavender filled Xander Bunny to every child in foster care.