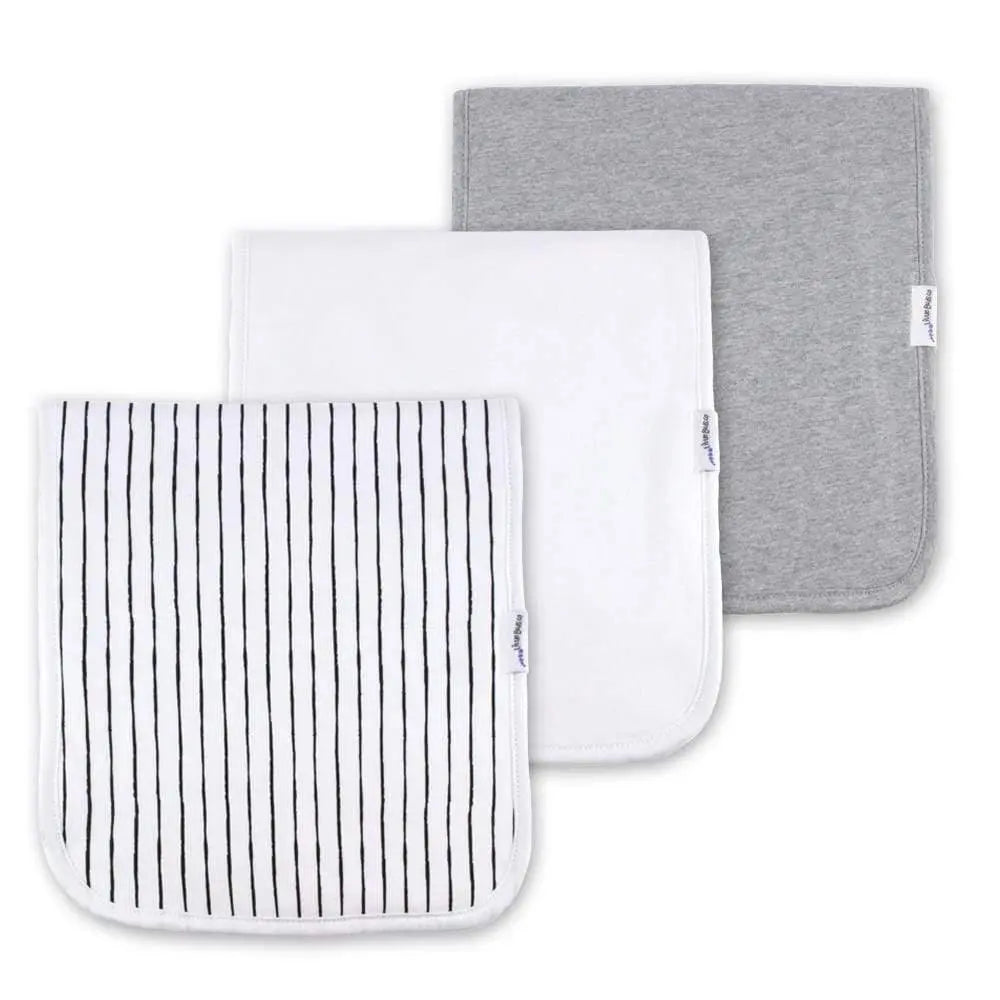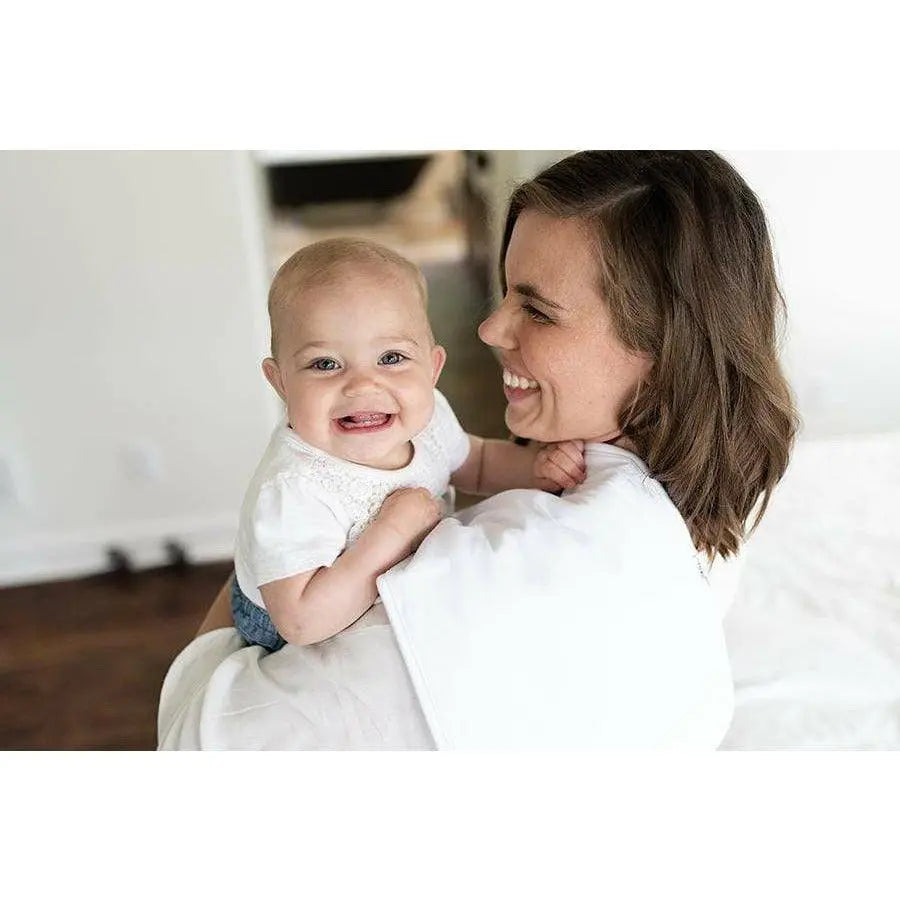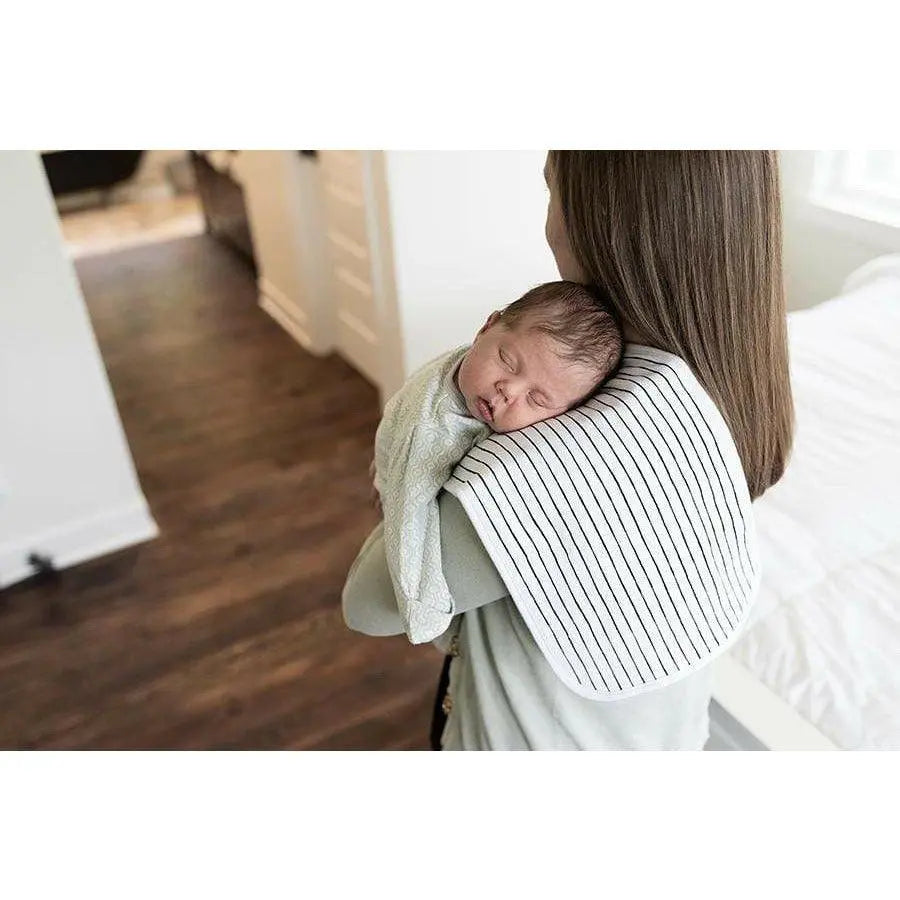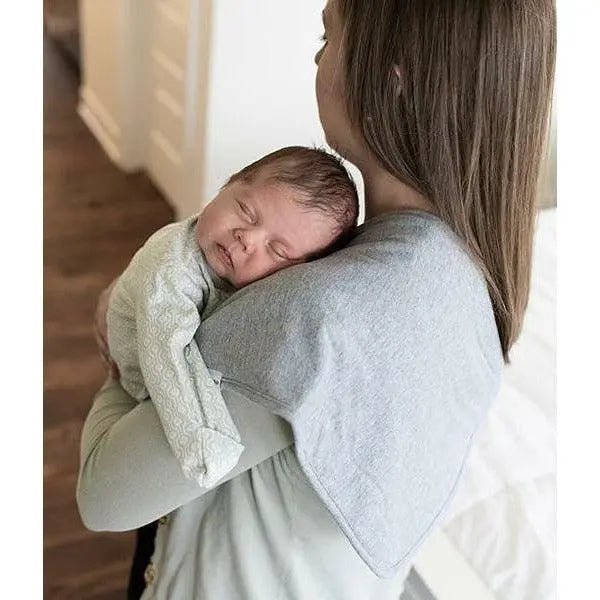 Burp Buds- Trendy Necessity Burp Cloth-3 Pk- Stripes/Grey
Little Buds Burp cloths are designed with triple super-absorbency for when your little baby Bud well...burps up. 
We make these little necessities to keep all our little bud parents out there dry and smelling sour-free. 
Why we love these ultra-durable baby burp cloths:
We love the generous size and super absorbency of our Burp Buds. Each cloth is triple- layered and super soft for the tiniest delicate mouths to defile. 
We make baby spit-up and drool cloths a stylish accessory, coordinating with our Little Bud Bibs, with a nod to "wassup" in style.  Our 21x10 inch size provides greater shoulder (and back) protection for anyone burping your little bud.  These trendy must-have essential cloths will be appreciated - trust us!
Size: 21in x 10in
Ingredients: 100% GOTS Certified Organic Cotton
Care: Warm wash, low tumble dry.
Packaging: Each Burp Buds is always packaged with responsibly sourced, recycled paper, making this product ready for gifting. 
So soft!
These burp pads are not only beautiful and so soft, they're also very large so they'll be easy to use and cover not the shoulder but will work for a lap pad too! I bought a set for my daughter to use and of course, I have to have a set at my house too!!!
Great product
What I really love about these burp cloths is that they are bigger than most so they spread out over your shoulder. Perfect for catching everything that comes your way! I am guessing you could even use them to place under your wee one when you change a diaper. Lots of different colors to choose from as well.
Gifted
Throughly happy with this product
Love it
Love it ! Fast shipping too, great packaging
swaddle buds
i loved it only thing is thought it came with a hat?gave it to Bethany today at her shower loved the material!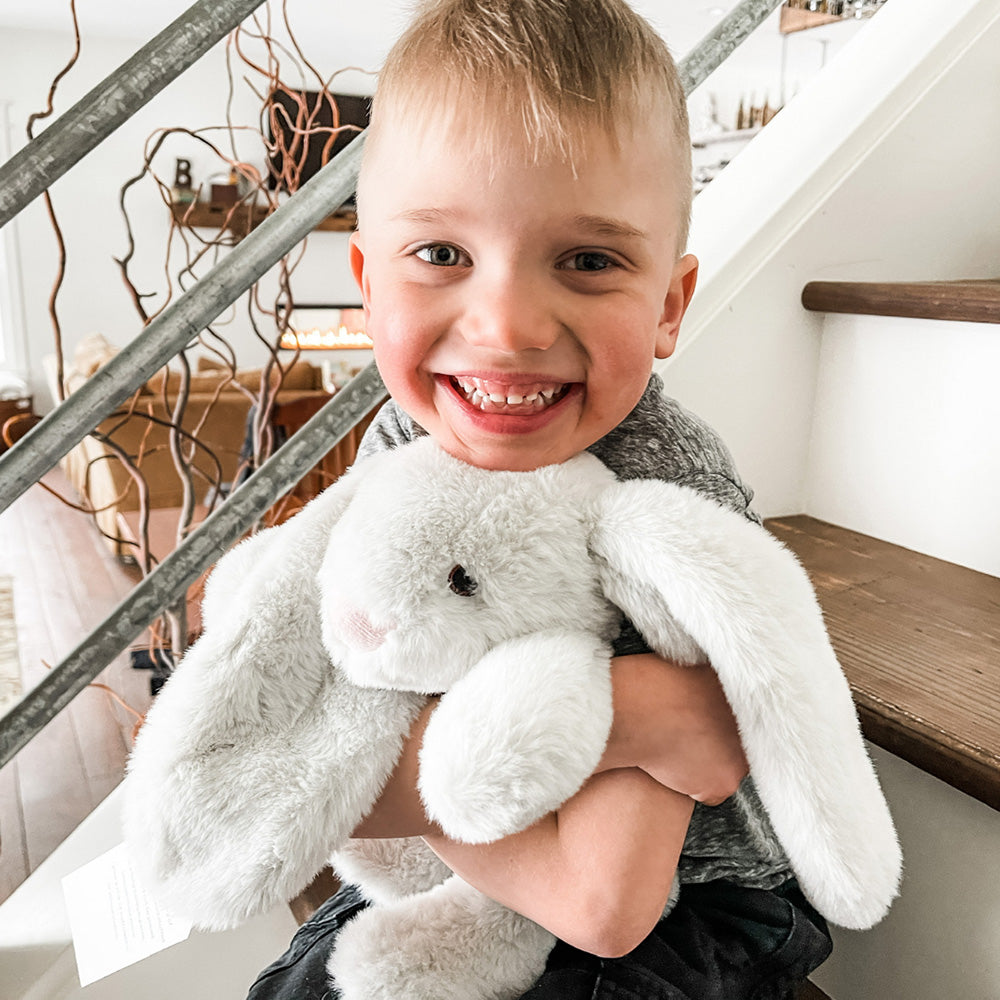 79,676 Xander Friends Donated
How We Give Back
For each and every Xander Bunny you purchase, we donate one to a child in foster care. This soft, warmable animal is filled with fresh Lavender flowers, grown in our fields, and soothing Michigan cherry pits. Designed for anyone who wants a bit of comfort or relaxation, this cuddly friend makes the perfect companion. Our mission is to give a warmable, Lavender filled Xander Bunny to every child in foster care.