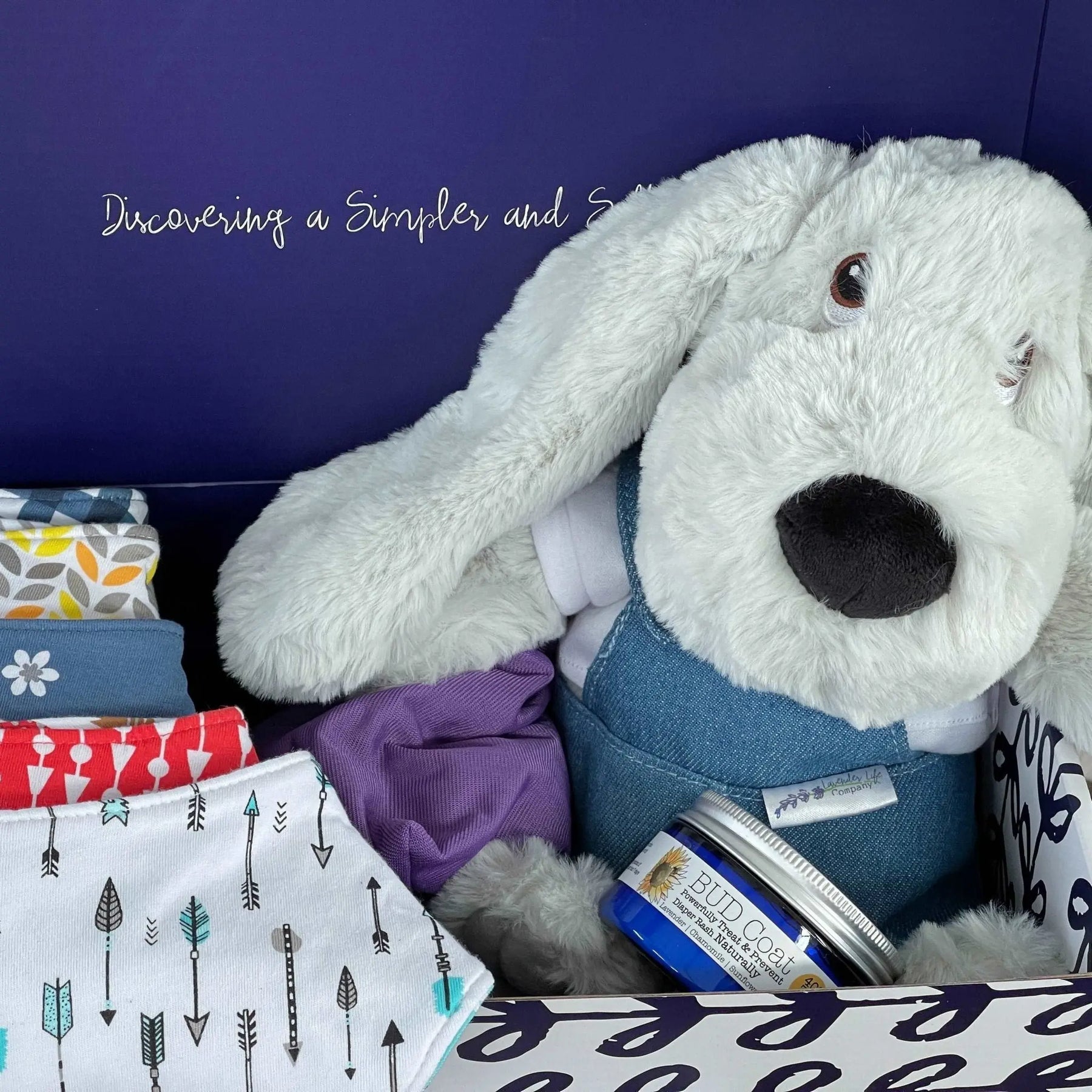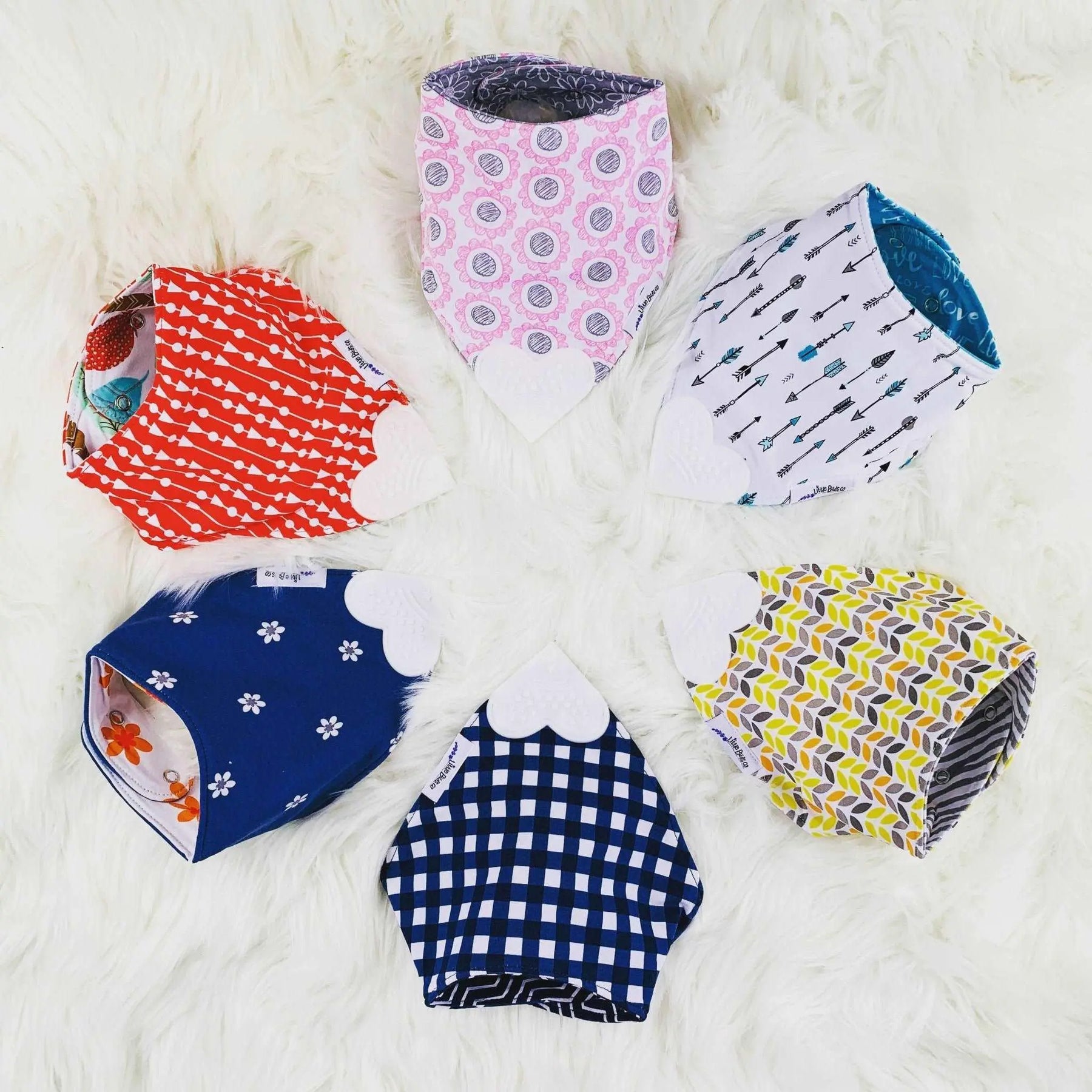 Xander Stuffed Dog for Baby - Gift Set
Teether Bib:
Feathers/Red Arrow
Our super-soft, stuffed Dog Xander gift set is perfect for babies!
Give the perfectly soft and soothing gift for babies - Xander stuffed dog with a reversible bib, organic lavender baby cream and replacement insert, all beautifully packaged in our signature gift box.
Such an appreciated and thoughtful gift and super easy to give!
Xander has a super-soft feel, and removable insert that can be warmed up to provide a soothing, lavender scent for over 20 minutes! 
We have packaged together our best sellers for that special little one in your life all beautifully packaged in our Lavender Life Gift Box.
Xander stuffed dogs are even great for newborns! They have been tested against and passed ASTM requirements. (Inspect frequently. Please do not leave in a cot/ crib according to your pediatrician's advisement.)
Each Baby Gift Box Contains:
Stuffed dog
Perfect addition to my family
Baby boy gift set.
This was a baby shower gift. Mom was in love with the gifts. She said that she loved is so much, she may be keeping it for herself to sleep with and she would use the rest of the items for the baby.
He loved his puppy!
3 months old and he latched onto his warm, lavender scented Xander and wouldn't let go!
Wonderful products. Outstanding service!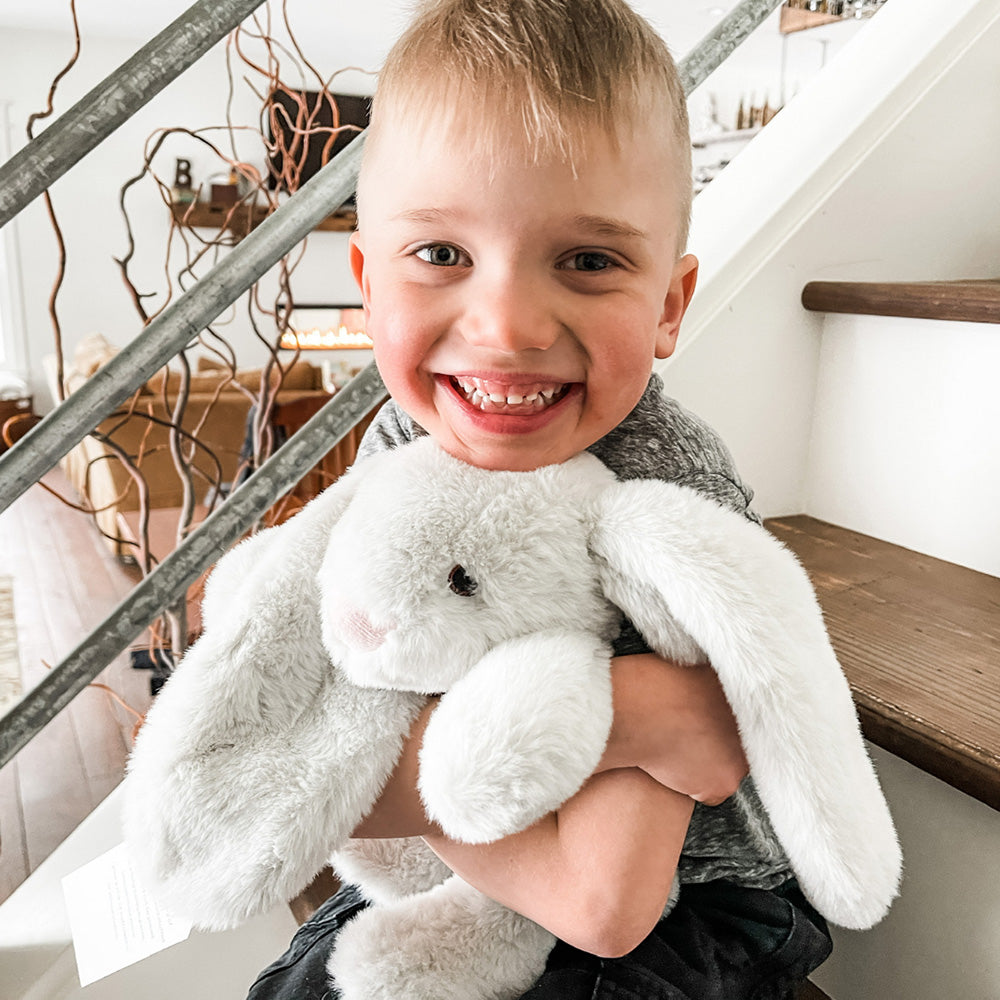 79,676 Xander Friends Donated
How We Give Back
For each and every Xander Bunny you purchase, we donate one to a child in foster care. This soft, warmable animal is filled with fresh Lavender flowers, grown in our fields, and soothing Michigan cherry pits. Designed for anyone who wants a bit of comfort or relaxation, this cuddly friend makes the perfect companion. Our mission is to give a warmable, Lavender filled Xander Bunny to every child in foster care.